Did you know that you can earn some pretty passive income by promoting Amazon products on your blog?
You only earn an average of 2-7% of the product price, but it's generally completely passive income that you can set up and collect money on.
Perhaps the best part about the Amazon affiliate program is…
You don't just get a commission on the specific products that you recommend — you get a commission on ANY products that the person purchases within 24 hours of clicking on your affiliate links.
This is subject to some exceptions but it's the general rule.
For example, if someone clicks on a $5 calendar that you link on your website, decides not to buy immediately, but then goes back to Amazon a few hours later to order a $500 watch they had been thinking about, you will still get a commission on the watch!
This is a HUGE upside in the holiday months of November and December when people are constantly on Amazon purchasing Christmas gifts!
This is one of the best ways to start monetizing your blog because it works in almost any niche.
Got a travel blog? Write an article on your favorite backpack and other travel necessities, and link them all to Amazon!
Got a beauty blog? Write an article on your favorite beauty products along with a personal review of each one.
We average anywhere from $400-$1,000/month with Amazon, depending on our traffic and the time of year:
So let's get started with how to make money with the Amazon affiliate program!
How to Get Started with the Amazon Associates Program
Small disclosure before you get started:
In order to stay active and earn commissions as an Amazon Associate, you need to make a few sales within your first 3 months of joining the program.
Before you get started, you should already be working on driving traffic to your blog to make sure that you are able to make those initial sales.
If you join and can't make the required sales within the time period, you can always rejoin. But it's best to already have some traffic to your blog to make those sales.
If you don't yet HAVE a blog, you can read our step-by-step tutorial to get started.
Okay, here is how you can get started with the program when you're ready:
First, you'll want to go over to Amazon Associates and sign up to become an associate. It's a pretty easy process!
Once you sign up, make sure to read all affiliate rules and disclaimers before linking any products on your blog.
Amazon does have some pretty specific rules about advertising their products, but they are pretty basic and easy to understand.
Perhaps one of the biggest rules you need to know beforehand is that you can't use Amazon affiliate links in emails to your audience or in any other private docs or downloads that Amazon can't see or track.
Once you've signed up, it's time to start promoting your affiliate links!
Link Amazon affiliate products in your articles.
The first place you should start is to include relevant Amazon products in the content on your blog.
The links should be fairly subtle and it should be a natural process. Don't force links or products just to try to make a sale.
For example, in our yoga articles on our health and wellness blog, I will occasionally recommend my favorite yoga mat (Amazon affiliate link).
Consider tangible products that you mention in your articles but don't go overboard — i.e. I don't link basic products like coffee and rice because most people don't purchase those types of products on Amazon.
Make sure you also don't link too many products. I think a link every 2 or 3 paragraphs or several sentences is fine.
"Link blindness" is when you have so many links on your page that people just generally ignore all of them.
This makes them less likely to click on other, more important links to your articles, email list, or sales pages.
Our article on weight loss tips on our health and wellness blog is a good example of how to link Amazon products throughout your articles.
You'll notice that there is a combination of Amazon links, internal links to other articles, and links to our sales page.
Just remember to add links where it makes sense. Don't force it or you won't get the click anyway.
Write reviews article with Amazon products.
This is by far the BEST way to make money with the Amazon affiliate program. In our experience, it generates the most clicks and purchases from Amazon.
We'll illustrate this concept with an example from an article on our other blog: The Top 5 Plant-Based Protein Powders for Women.
This is our Pinterest pin for the article: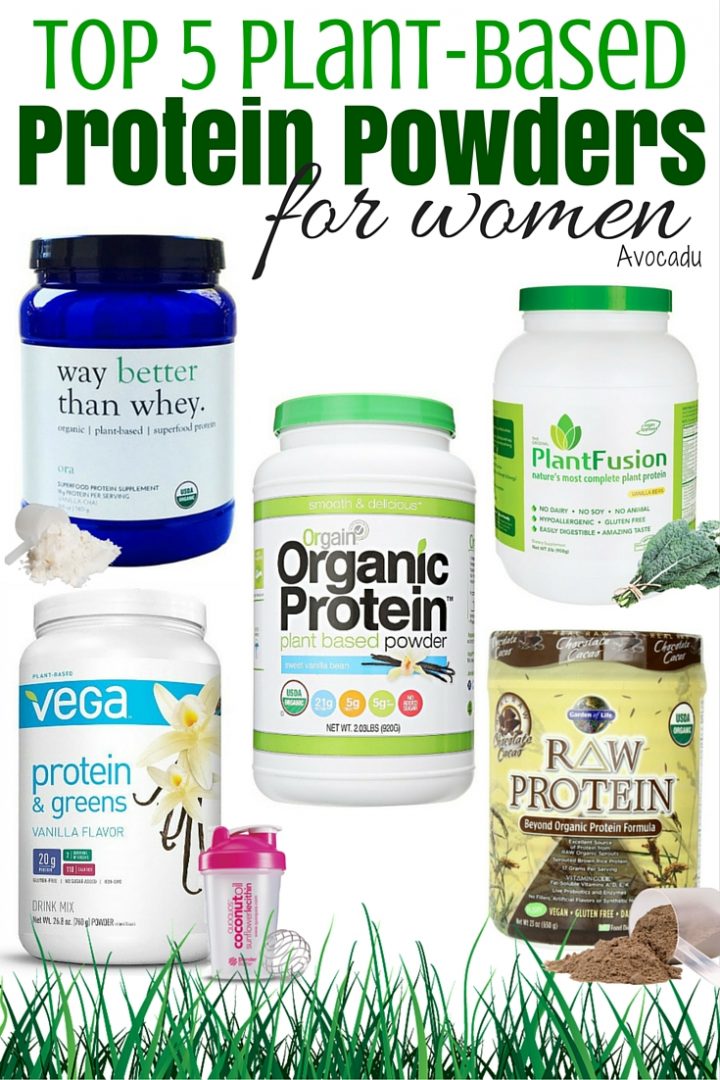 See the article for reference.
The purpose of the article is to review a few products and ultimately help someone make a decision about which one to buy.
As you can see from the article, we provide a short description, some added information, and some links.
It's always best to try out all of the products if you can, but it's not absolutely necessary. Just make sure that you read the reviews for the product and only promote quality products.
And if you don't personally try the product, never say that you have tried it in your review. Provide an unbiased review based on other reviews but don't pass it off as your own personal experience.
These types of posts are very effective at getting clicks and purchases!
Write posts to complement specific Amazon products.
We will also illustrate this with another example from our other blog: How to Use Ginger Tea for Weight Loss.
In this article, we talk about the health benefits of ginger tea and how to use it for weight loss.
The whole point of the article is to explain why you should have more ginger tea in your life.
At the end of the article, we link two specific recommendations from Amazon for ginger tea and ginger pills. This is also another effective way to get more clicks.
Here are some additional options that I don't believe are quite as effective but they can help you diversify your strategies.
Set up a "shop" page with your favorite product recommendations.
We tried this at one point, but it just didn't get enough traffic or clicks to make it worth it. We wanted people to stay more focused on our products and other content.
We do have a resources page on Avocadu that has links to Amazon products that we recommend often in our articles.
Include "recommendations" ads in your articles.
With recommended ads, Amazon pulls information from the links and content of your article and offers related or complementary products in an ad like this below.
I believe it's also based on what the user has been searching for on the Amazon platform.
We tried this one as well but didn't have much luck with it, personally.
Recommended ads got very poor click rates on our blog, so we ultimately decided not remove them because they can look a little spammy if you aren't careful.
They also offer banners, but we don't recommend them. They look too much like ads and will, again, make your site look spammy, in my opinion.
Follow Rules to Avoid Getting Banned
Lastly, we just wanted to remind you again to read Amazon's Participation Agreement in full before adding links to your blog and to make sure that you are following ALL rules.
Generally, when Amazon bans you from their program, there is no option for reinstatement.
It's especially important to make sure you include all appropriate affiliate disclaimers on your website because Amazon has rules about this specific to their program.
Having a general affiliate disclaimer on your website is not sufficient for Amazon. You MUST have a disclaimer that specifically mentions your relationship with Amazon.
You can find more rules and examples relating to their in their agreements on their website.
There are also a few big restrictions, such as linking products in emails and PDFs. They must be linked on your blog posts or other public content on your website.
But all in all, Amazon Associates is a great program to be a part of!
Whether it makes you an extra $50/month or an extra $500/month — that's grocery money. Gas money. Fun money!
And if you don't have a blog yet, you can check our free tutorial on how to start a blog.
If you DO have a blog and you're looking for other ways to monetize, make sure to check out our guide on how to make money blogging.
Article Continued Below
Read Next
We had no idea we'd make $103,457.98 our first year blogging. Honestly, that number seems so fake just typing it… Like something you'd see in a movie or a dream….
Read Now
Load in New Tab
If you enjoyed this article on the Amazon affiliate program or have any questions, please leaves them in the comment section below!