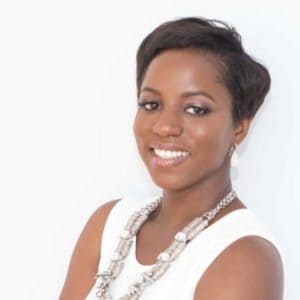 How Bola Increased Her Sales in One Week and Became a Six-Figure Blogger
Rating:
Name: Bola Sokunbi
Niche: Financial Advice and Coaching
Location: New York
Level: Six-Figure Blogger
Bola, Certified Financial Education Instructor and money expert, runs a blog called Clever Girl Finance, which is all about financial empowerment for women. More specifically, she teaches women how to save money, pay off debt, invest, and live life on their own terms!
She provides women with financial help that makes sense, the knowledge that they need to take control of their finances, and the power to make informed financial decisions for their current and future selves.
At the time that she found us, Bola was selling an accountability program to her audience and looking for ways to take her blog to the next level.
She had taken a few courses before and was overall unimpressed by the "advanced" strategies. She felt that she already knew most of the information that she was paying for in most of these courses that she had taken.
Bola first heard about our Six-Figure Blogger Course through our dear friend and fellow finance blogger, Natalie Bacon. Natalie raved about our course to her and assured her the strategies in the course really were what she was looking for.
Because Bola already had a program she was selling, she decided to work on the section in the course on designing your sales pages. She had been struggling to make sales for her product. As she states, "I'm not a marketer. I'm a finance expert."
She didn't feel comfortable spending a lot of money on a sales page expert or copywriter, so she decided to go this route instead. We totally understand that because we have spent over $2,000 on copywriters in the past only to have ZERO change in sales. *Sigh* Lesson learned.
With our strategies from Six-Figure Blogger, she was able to increase her sales by 25% in ONE WEEK after making some changes to her sales page!
She saw an immediate return on her investment within the first WEEK!
She then moved on to making changes in her posts and email funnels based on other strategies taught in our course.
Bola took the time to do an interview with us because she felt like our course was different and one of the only ones that she would actually recommend to others.
Now, Bola is a published author, host of the Plutus Award-nominated Best Personal Finance Podcast for Women, a six-figure blogger, and a nationally recognized personal finance for women expert.
You can watch Bola's full testimonial here:
Ready to start YOUR blog!?
Check out our free step-by-step guide to learn how you can get started today!