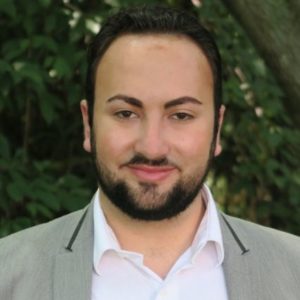 How Drew Transformed a Failed Blog Into a Profitable $50,000 Online Business
Rating:
Name: Drew DuBoff
Niche: Entrepreneurship and Business Coaching
Location: Maryland
Level: Full-Time Blogger
"It all started when my social media marketing teacher told me to start a blog because it would help differentiate me in the interviewing process for a new job. Ever since I heard her say that, I dove head first into the online blogosphere, where I built quite a reputation rather quickly."
Drew first found Create and Go from our YouTube channel and decided to start a blog on career advice.
After a year of trying to make this first blog work, he chalked it up to a failure after making $0 from it.
Drew realized that he wasn't passionate about career advice, but during that year, he began freelancing for six-figure and six-figure bloggers, including us at Create and Go.
He realized that he had developed a new passion for freelancing and helping bloggers grow, scale, and systemize their businesses.
He decided to rebrand his blog as drewduboff.com, where he now coaches other entrepreneurs on how to scale their online businesses.
In one year of freelancing, Drew was able to 3x his revenue and is now on track to make over $50,000 this year from his online business.
Drew took our Pro Blogger Bundle and used our strategies to launch a coaching program to an email list below 100 subscribers and still managed to gross over $1,000 in sales (without a sales page) in the first THREE months!
He is also starting to make passive revenue through affiliate marketing and can't wait to productize further in the future!
Through online business, he's been able to pay off his car and start tackling some of his student loan debt!
Ready to start YOUR blog!?
Check out our free step-by-step guide to learn how you can get started today!