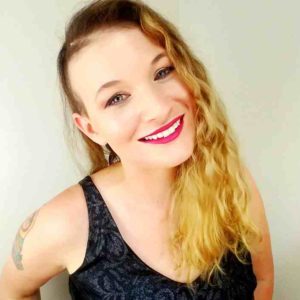 How Faith Went From $0 to $2,700 Blogging in 3 Months
Rating:
Name: Faith Hawks
Niche: Mental Health
Location: South Florida, United States
Level: Six-Figures
Faith blogs about mental health, specifically anxiety and depression, over at radicaltransformationproject.com.
Faith had been trying to monetize her blog for a while and after feeling tired of the 50-cent checks she was receiving from Google AdSense, she decided to give us a try.
Faith says…
"The concern is always that you're going to spend money and not making anything back. And at that point, I had taken other courses and had been throwing money at this blog that I had and not made any money back. But I was willing to take the risk…

"Now I've made over $1,200/month and I haven't technically even finished the course yet…"
With the help of our Six-Figure Blogger course, she was able to make $1,200 per month consistently by selling other people's products through affiliate marketing!
In the process of becoming a full-time blogger, Faith made some awesome positive changes in her life. She…
Got a roommate
Quit drinking alcohol
Started eating all her meals from home
Switched to a cheaper cell phone plan
Quit buying clothes, home decor, and other non-essentials
She credits her success to investing in the right programs, creating A LOT of content, and putting in the hours to succeeding at blogging.
Faith's latest project is her Radical Transformation Podcast, where she helps women struggling with anxiety and depression improve their mental health.
You can watch Faith's full testimonial here:
Ready to start YOUR blog!?
Check out our free step-by-step guide to learn how you can get started today!