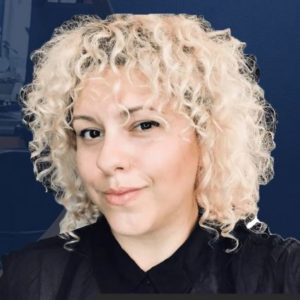 How Rachel Launched Her New Blog on Hairstyling
Rating:
Name: Rachel Angulo
Niche: Hairstyling
Location: San Francisco
and programmers and coders and the tech industry greats are all right here in the bay area and sitting in my chair gettign their hair done. So, the fact that I was really embarrased by my website was terrible." Rachel had no background in web design, blogging, writing, graphic design, or any of the other areas that she felt were related to being a blogger. She felt very intimidated by WordPress and the rest of it, so she decided to give our
Launch Your Blog course
a go after watching a few of our
YouTube
videos.
"I didn't know how to create an article. I didn't know what I would write about. I didn't know how to figure out what to do with the viewers that came to my website once I had them there. But I decided that I had to learn."
Rachel used our course to finally design a website she was proud of, create posts she knew people wanted to read, leverage the free search engines that were available to get viewers to her website.
Her story is a great example of how to take a physical business and grow it on the online world. You can check out Rachel's beautiful website
here
and watch her full testimonial below:
Ready to start YOUR blog!?
Check out our 
free step-by-step guide
 to learn how you can get started today!