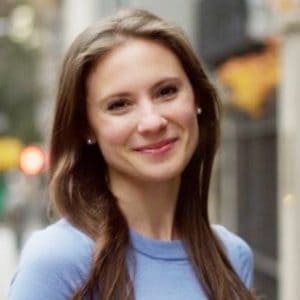 How Rachel Created Her First Course and Makes $10,000/M From Instagram
Rating:
Name: Rachel Paul
Niche: Health and Dieting
Location: Berkeley, California
Level: Six-Figure Blogger
Rachel Paul has her Ph.D. from Columbia University in Behavioral Nutrition – a mix of psychology and nutrition, or, how to communicate effectively and change people's food behaviors.
After switching her major from math to nutrition in college and interning for a number of weight-management related organizations, she began to understand both the scientific and psychological aspects of what would keep her full, satisfied, and at the healthy weight she felt most comfortable at.
But she wanted to help OTHERS find these realizations, be free from the misinformation on weight loss that's online and on social media, and ultimately to manage their weight in healthy, fulfilling ways.
Rachel started her blog, College Nutritionist, to use as a platform to do this.
She had also been running an Instagram account that she used to mainly post healthy recipes.
Rachel continued to grow her Instagram account over the next couple of years, but the problem was that she didn't know how to monetize what she was doing — on Instagram or her blog.
After reading a review about our Six-Figure Blogger course in another Facebook community group, Rachel decided to give it a try.
In just 4 months after taking Six-Figure Blogger, she was able to make $3,858 through affiliate marketing. 
After earning some income in affiliate marketing, Rachel created her first course on how to grow an Instagram account: Beat the Algorithm
She has also diversified how she earns money with her blog as she also sells eBooks, meal plans, and personalized coaching.
Rachel is an amazing example of how you can monetize an online business when you're working full-time!
You can watch Rachel's full testimonial below:
Ready to start YOUR blog!?
Check out our free step-by-step guide to learn how you can get started today!