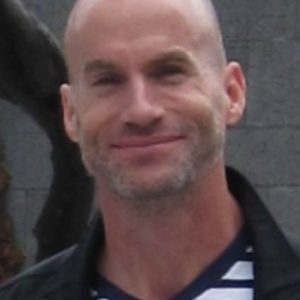 How Rusty Got Over a Million Page Views in One Month with Pinterest
Rating:
Name: Rusty Moore
Niche: Health and Fitness
Location: Seattle, Washington
Level: Six-Figure Blogger
Everyone always says that Pinterest is a platform that is "just for women looking for DIY craft projects and wedding ideas."
Rusty Moore of Visual Impact Fitness begs to differ!
He came to us looking for Pinterest traffic to diversify from his existing Google traffic. Rusty has been a blogger for over 10 years, so he isn't any stranger to generating blog traffic.
He had been stuck around the 1,500 page views per day mark for long enough that he knew he had to change something.
After deciding to try our Pinterest course, Rusty and a member of his team went crazy with making pins, getting their blog Pinterest-optimized, and following the rest of the strategies outlined in our course.
Soon after implementing these strategies, Rusty's traffic shot up to 4,000 views per day and eventually 30,000 views per day.
One month, he even got a MILLION page views!
In a couple of years, Rusty has been able to grow his Pinterest account to over 100,000 followers.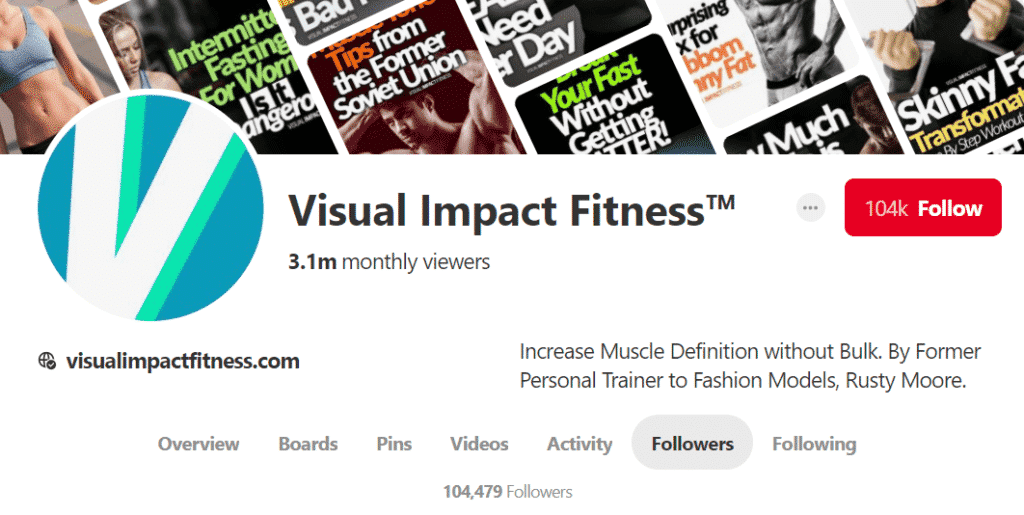 Visual Impact Fitness now brings in over six-figures in revenue annually and this course has enabled Rusty to reach more people with his health and fitness programs.
You can watch Rusty's full testimonial here:
Ready to start YOUR blog!?
Check out our free step-by-step guide to learn how you can get started today!