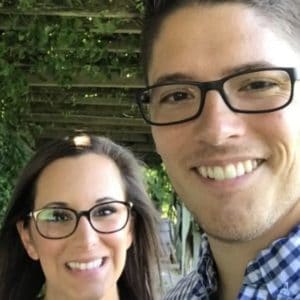 How Tim Started Earning an Extra $1,000/Month in Blog Income
Rating:
Name: Tim Fraticelli
Niche: Physical Therapy
Level: Full-Time Blogger
Tim Fraticelli runs a blog on physical therapy called PTProgress. He had been blogging since 2009 and while he enjoyed it, he wasn't making as much money as he wanted to.
"I've been blogging for a long time now and this year was a goal of mine to take blogging to the next level. So when I stumbled upon Alex and Lauren's story, I was curious because I've been blogging since 2009 and here were some everyday people who begin blogging in 2015 and within a year, they had earned over $100,000/year with their blog.

You know, I've been fortunate enough to make a good side income with blogging over the past few years but these guys… to earn six figures in their first year, that was a little curious to me.

I'm making about $30,000/year on the side. What do they know that's earning them $30,000/MONTH?"
After deciding to take our course, Six-Figure Blogger, he used our strategies of creating products and using funnels to sell them to increase his blogging income.
Tim was able to increase his income by an extra $1,000/month in just the first two months of taking our course!
This success has helped Tim to quit being a physical therapist full-time and become a full-time blogger!
Now, he enjoys traveling with his wife, hiking, and walking his two chocolate labs.
You can watch Tim's full testimonial below:
Ready to start YOUR blog!?
Check out our free step-by-step guide to learn how you can get started today!