About Our Scholarship
The development of Create and Go was fueled by following our dreams of making a living by blogging and helping others start a successful blog. 
Our dream was often tested at the beginning of our journey. Trial and error paid off and we created a successful business blogging which made it possible for us to design our own future; work from anywhere in the world and write about what we love while earning an impressive income.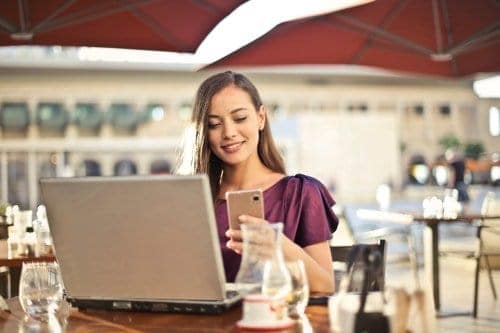 We provide our expertise to inspire others to follow their dreams, to design their future, and learn how they can really make money blogging. We are offering a scholarship to one undergraduate student who can elaborate on their own dreams and how they plan on fulfilling designing their future in a well-written and personal piece.
Scholarship Amount
The scholarship award is for $2,000.
Who is Eligible?
All applicants must be enrolled, or due to be enrolled, as a full-time student at an accredited college or university for the semester they are applying to receive the scholarship.

Applicants are not required to have a minimum GPA.

Domestic, international, and undocumented students may apply.

An interest in writing and/or blogging
Required Application Details
Please write a

1,000-word

essay answering the following questions:

What would be your subject of choice for your blog, if you were to start one?

What resources and tools would you utilize to enhance your blog readership?

Why do you think it is important for people to design their own future?

Please provide proof of enrollment in an accredited college or university. A transcript, tuition receipt, or acceptance letter will be accepted.

Please submit the scholarship form below.
How to Apply
Please complete the form with the following information to apply:  The Create and Go Design Your Future Scholarship
Full Name

Email Address

Phone Number

College or University Name

College or University Mailing Address

Proof of Enrollment – Transcripts, tuition receipt, or acceptance letter will be accepted. Please submit as .jpeg, .pdf, or .doc

Essay answering above questions. Please submit as .pdf or .doc

Confirmation and acceptance of terms and conditions
Application Deadline
All applications must be submitted by November 1, 2021. A winner will be selected and notified by November 15, 2021.
Additional Scholarship Details
Winning candidate will be selected by a panel of judges from Create and Go.

Scholarship is available on a yearly basis and is non-renewable.

Any questions about the Create and Go Design Your Future Scholarship

can be directed to: [email protected]

The scholarship award provided by Create and Go will be sent by check to the winning candidate's college or university. Funds are to be applied to qualified college expenses (including tuition, fees, books, and on-campus room and board) for the current academic year.
Privacy Policy and User Communications
Privacy Policy
By submitting an application, the applicant automatically grants Create and Go permission to post the applicant's name, college, photo (if submitted), and essay on createandgo.co or in other marketing communications, even if the candidate does not win the scholarship. We are also granted permission to call and/or send you information regarding your application.
Once a winner has been selected and announced, we will destroy all sensitive information relating to the applicant.
We will remove any information pertaining to the student at the student's request.
User Communications
When you send email communications to Create and Go, and/or its representatives may retain those communications in order to process or respond to your inquiries or application as related to the scholarship. Create And Go and its representatives will not knowingly sell, share, rent or otherwise transfer your information other than in accordance with the terms set forth in this Privacy Policy. By participating in this scholarship, you give us your express consent to confirm your admission and attendance at the college or university by contacting the institution for verification.
Terms & Conditions
All submitted photos and essays must be original work of the applicant. Only one submission may be entered per student, per year. Duplicate entries will be disqualified. All scholarships are non-renewable. By submitting an application to Create and Go Design Your Future Scholarship, you certify that all the information you have provided is original, accurate, and complete.
The applicant automatically grants Create and Go, its agents and/or representatives permission to:
Use their name, photo, essay response, and award amount, if any, in announcements or articles (i.e. social media, newsletter, etc) issued by Create and Go.

Post the applicant's name, college or university, and the essay on Create and Go's website.

Email information to the applicant regarding their application.

Winners will be notified via email, and announced publicly, as well as on Create and Go's social media pages.
About Us
Create and Go offers courses, resources, and advice for aspiring bloggers. Our founders are passionate writers being able to utilize their skills and have the best marketing advice at their disposal.
Documenting our process from the start of our blogging journey to the present day with transparency in our earnings, our failures and our successes gives a personalized and realistic insight into the adventure of making a living doing what you love.
The 2020 Scholarship Winner
Read Hannah's Winning Essay Here
Hannah del Herrera
Sheffield Hallam University, UK
Award: $2,000
November 15, 2020
Create and Go is excited to announce Hannah del Herrera as the winner of The 2020 Design Your Future Scholarship for $2,000. Hannah attends Sheffield Hallam University, United Kingdom, as an undergraduate student.
Applications for the 2021 Design Your Future Scholarship now open.
Previous Winners
2019: Michael Metzler, California Baptist University, Riverside
2018: Maya Trajkovski, California State University, Chico