We partner with bada$$ companies that offer products that help our readers achieve their goals! If you purchase through our partner links, we get paid for the referral at no additional cost to you! Read our disclosure for more info.
Are you an aspiring influencer looking for ways to make money using your platform? Or maybe you have a creative side hustle that could use some extra funding? If so, learning how to make money on OnlyFans can be a game-changer for you.
OnlyFans is currently one of the hottest social media platforms out there and is also a really great way to make money online. While it features mostly adult content, it's also becoming more and more popular for other niches such as fitness and music.
But what is OnlyFans? How does it work? And how can you make money on OnlyFans?
We'll answer those questions and look at the various ways that you can make money on OnlyFans, from original content to selling products.
We'll also provide tips and tricks for getting the most out of your OnlyFans experience and maximizing your earning potential.
What is OnlyFans?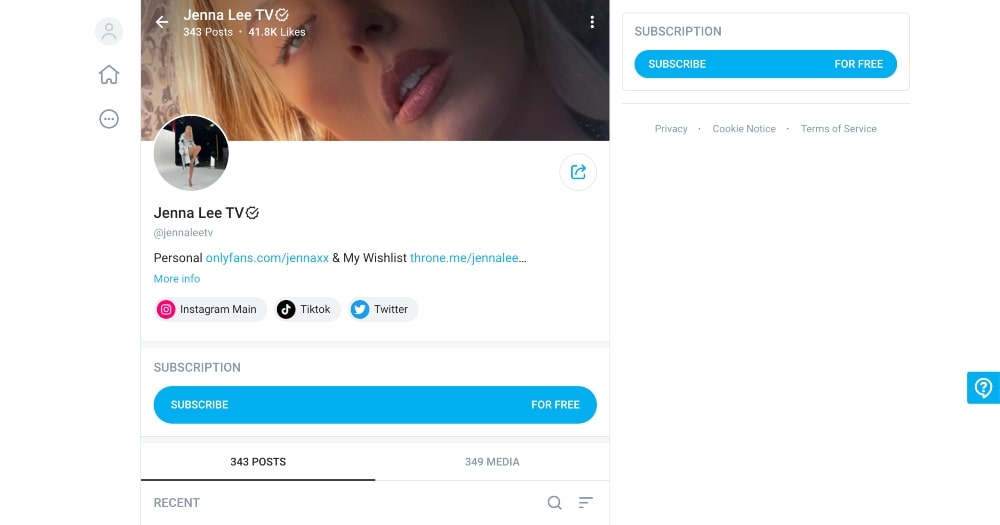 OnlyFans is a subscription-based platform for adult content that hosts creators of all kinds, ranging from established adult performers to upcoming stars.
It works much like YouTube, in that you can upload custom content like videos and pictures to your account, but you can also charge a subscription fee for premium content.
You can earn money by offering subscriptions for exclusive content, such as behind-the-scenes photos, live streams, and more.
Starting an OnlyFans business or side hustle can be really easy and there are thousands of successful creators on this platform.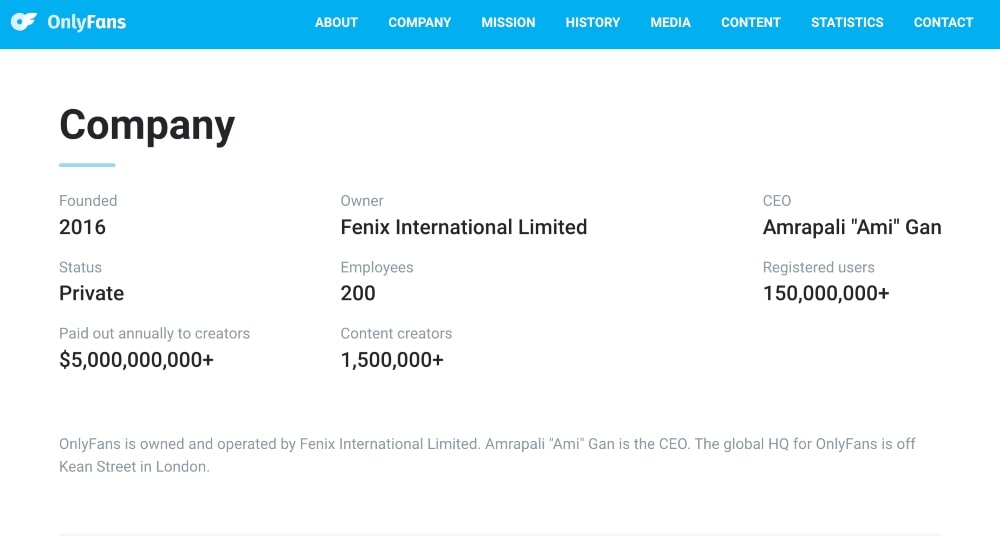 How Does OnlyFans Work?
On OnlyFans, there are two types of accounts: free and premium. Free accounts give users access to public content, while premium accounts require payment for access to private/exclusive content from creators they follow.
Once you create an account on OnlyFans and start following creators, you can access their free content or pay to access their premium content.
The main way that OnlyFans creators earn this money is through pay-per-view content (PPV). Users pay premium prices and tips for exclusive and private content.
This can be in the form of subscriptions, tips, paid messages, live streams, and more.
How to Create an OnlyFans Account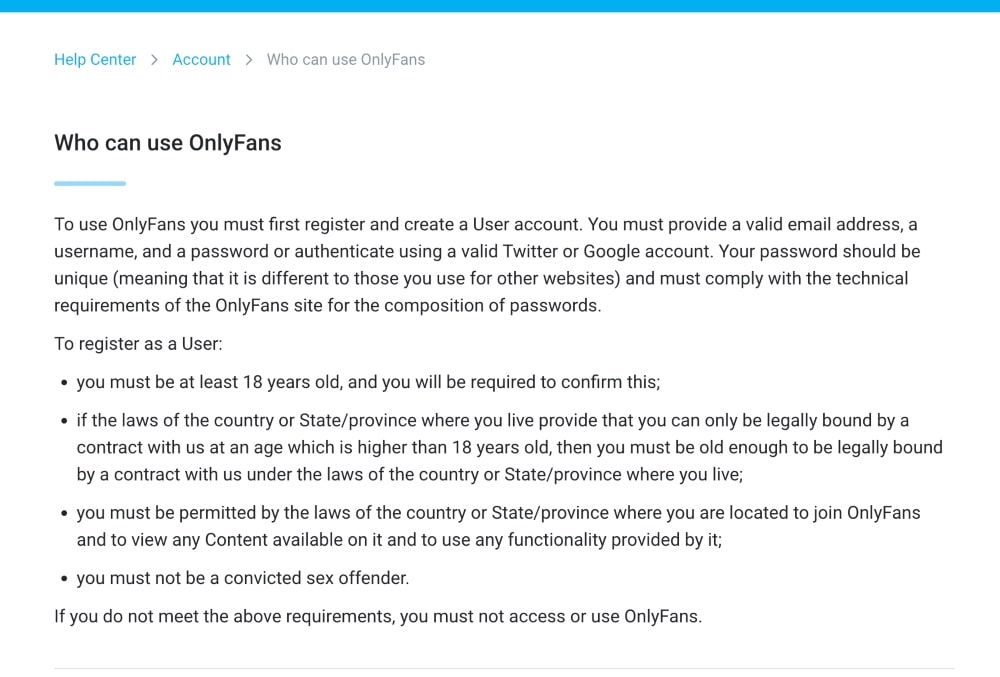 Creating an OnlyFans account is easy and free. Here's how to get started:
Go to OnlyFans.com and click on "Create Account".
Enter your email address, username, password, and other required details.
Select the type of account you want – either a free or premium account – then select whether you want to be an individual OnlyFans creator or an company or organization.
Choose if you would like to accept payments in US dollars or another currency such as EURO or GBP.
Customize your profile by adding pictures, videos, a bio, and more.
Consider setting up a custom welcome message to greet new subscribers.
You can also set up fan clubs for exclusive content subscribers as well as a store page for merchandise sales – more on that later.
Once your OnlyFans account and profile are complete, you can start creating and sharing content with your followers.
Can You Remain Anonymous as an OnlyFans Creator?
Yes, you can remain anonymous on OnlyFans if you want to. You can do this in a variety of ways.
Keep your name private. When setting up your profile choose an alias or fake name for your username that does not reveal your real identity. Avoid using your real name or any personal information about yourself in the bio section of your profile.
Hide your face. This might sound obvious, but it doesn't mean you can't show your head or face at all. Many OnlyFans creators get creative with masks and other props.
Use filters and effects. When you create content, use filters and effects to keep yourself from being identified by viewers. For video content, you can blur out any identifying features like tattoos or clothing brands.
Adjust your privacy settings. Take advantage of OnlyFans' privacy settings such as blocking certain countries from seeing your account or limiting searches for specific keywords that could reveal your identity.
Use caution when cross-promoting. Be careful when promoting content on other platforms.
9 Ways to Make Money on OnlyFans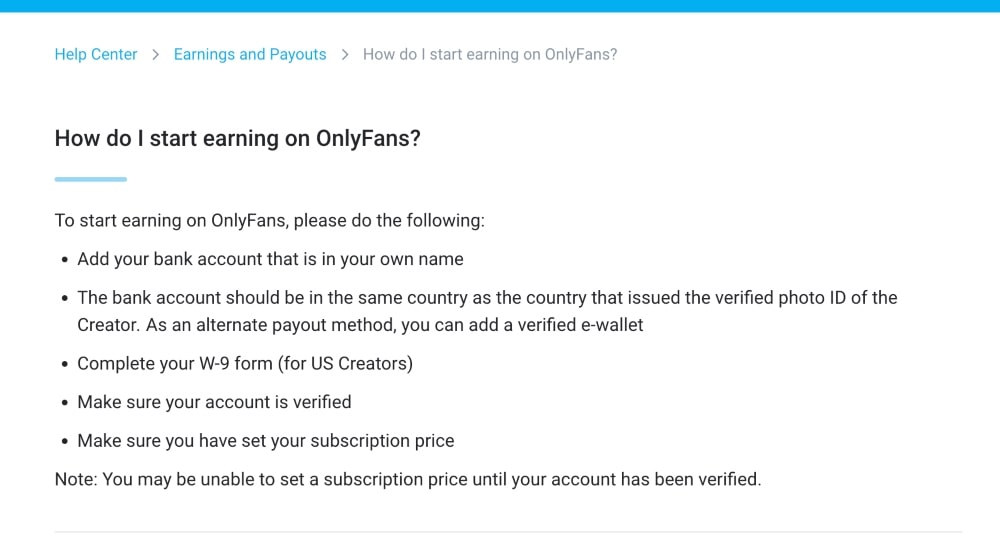 1. Subscriptions
Subscription-based content is the core way to make money on OnlyFans – it's what people signed up for and why they come to the platform in the first place.
Users will pay a monthly subscription fee, with individual subscriptions ranging from $4.99 – $50 per month, for access to exclusive and private content from their favorite OnlyFans creators.

To maximize your earning potential, you should keep your content fresh and exciting. Offer exclusive behind-the-scenes photos or videos, live streams, digital downloads, and more.
You can also offer discounts on your subscription fees to incentivize users to sign up.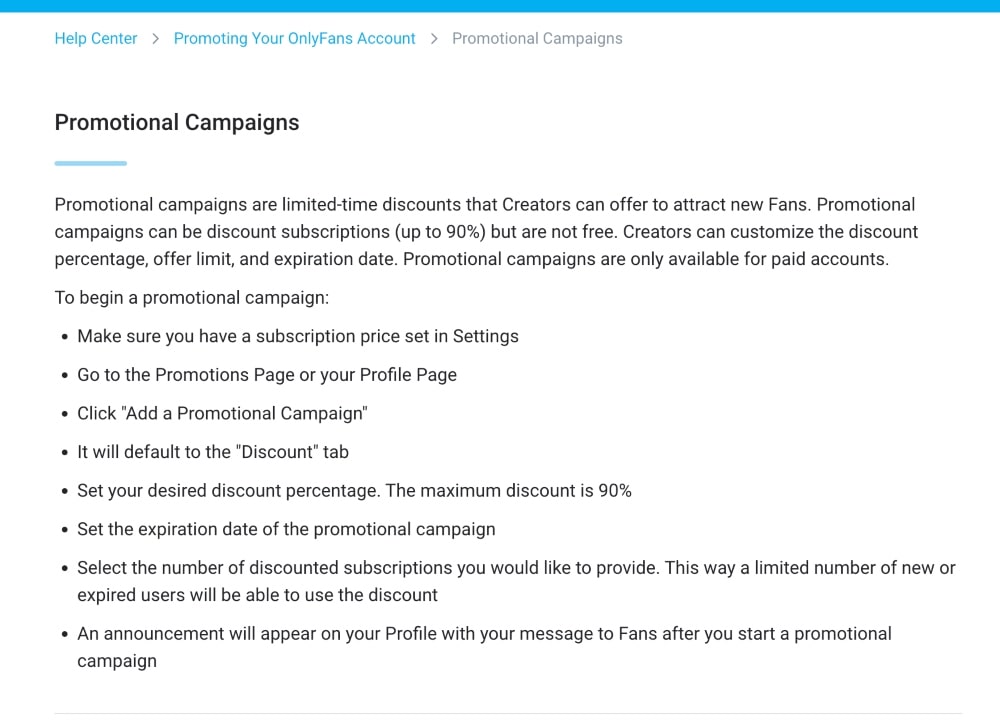 2. Direct Messages
Direct messages, or private messages, are another way that you can make money as an OnlyFans creator. You can charge a fee for users to send you a personalized, private message – either for advice or just to chat.
You can set the price of your direct messages, up to $100, and decide how often you want to accept them. This is especially great if you're an expert in your field or have specialized knowledge that people are willing to pay for.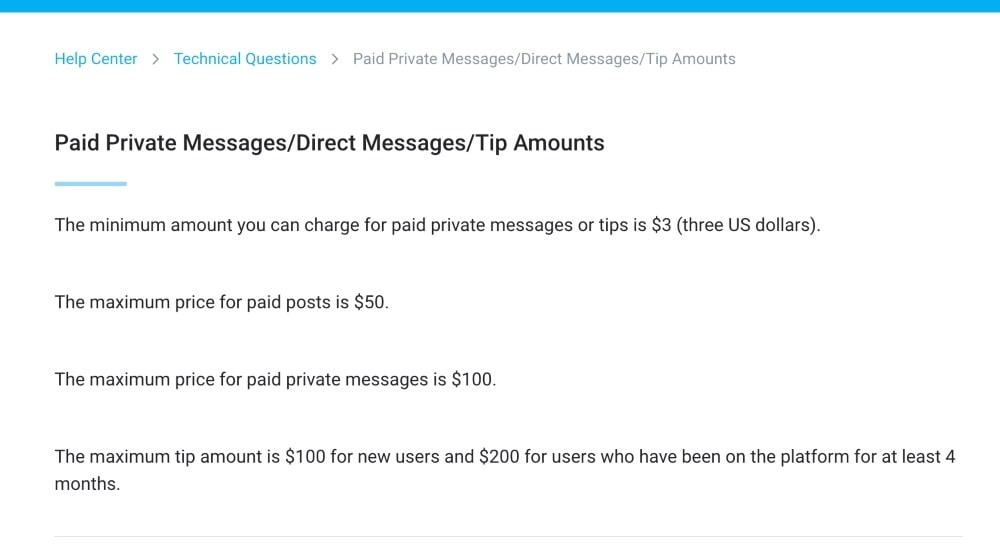 Direct messaging is a very effective way to generate income on OnlyFans because it's very personalized and something customers are often willing to shell out a lot for.
Make sure to find a good balance between how much time you spend answering fans and how much you charge for that time. Consider your per-message fee for private messages and experiment with different price points.
3. Tips
Another popular method to make money on OnlyFans comes in the form of tips. Users can tip your individual posts, direct messages, live streams, or your entire profile.
OnlyFans creators can also set tip goals for individual posts and reward users with additional content if they reach their goal.
According to their website, new subscribers are limited to a $100 daily cap on tips. After subscribers have been on the platform for 4 months, that daily cap is raised to $200.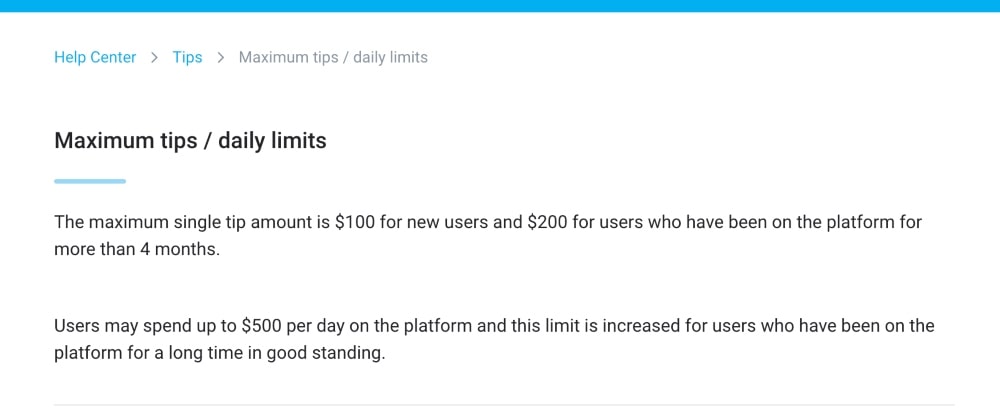 The minimum tip amount a user can tip is $3. You can create a tip menu with suggested tips for different types of content on your account.
Tipping on OnlyFans is an easy and effective way to earn extra income without always needing to create new content.
Make sure to add your bank account when you set up your OnlyFans account to access the tipping feature.
4. Paid Posts
Paid posts are another great way to make money on OnlyFans from PPV content. Creators can set a fee for viewers to access individual posts.
This is especially effective if you have engaging content that's highly sought after or if you offer exclusive content like behind-the-scenes photos or videos of yourself or other people.
The more desirable the post is, the more you can charge for it. The maximum amount you can charge for paid posts is $50.
According to this unofficial OnlyFans pricing guide, $5 is a good starting point for images, while custom videos often go for $5-$10 or more per post.
You can also bundle images and sell them at a discount (i.e. 5 images for $20).
Of course, the amount that you charge per post also depends very much on what you're selling. Selling feet pics, for example, is a pretty exclusive and sought-after market!
5. Sell Merchandise and Digital Products
If you have merchandise like t-shirts or mugs that you want to sell, OnlyFans is the perfect platform to do it while representing your brand.
This is a great way to monetize your profile and offer something tangible for customers looking to support you further than just subscription fees and tips.
You can link off-site eCommerce stores like Teespring or Redbubble where people can purchase your products and have them shipped directly without holding any inventory.
You can offer anything from T-shirts and mugs to digital downloads like eBooks and music files.
6. Host Live Streams and Events
Live streaming events are becoming increasingly popular – think Q&As with OnlyFans creators or exclusive content drops. People love these opportunities for interaction and it's an excellent way to make money too.
Live streams are an exciting way to engage with your audience in real time and offer unique content they won't be able to find anywhere else.
You can charge a fee for access to your live stream as PPV content, starting at $5, and even earn tips from viewers during the stream.
7. Promo Shoutouts
Promo shoutouts are one of the best ways to make money on OnlyFans. You can charge a fee for users to post a promotional message on your profile.
This form of sponsored content is especially great if you have a large following and want to help other people promote their accounts, products, or services.
You can also set up promo threads dedicated to shoutouts, where people can pay a fee for their message to be pinned at the top and remain there for longer than usual. This is a great way to draw more attention to your profile and charge a premium for it.
8. Promote Affiliate Products
One of the most effective ways to monetize your OnlyFans profile is by promoting affiliate products. This is when you partner with companies and promote their products or services in exchange for a commission.
You can share your affiliate link in your bio, post about it on the platform, or drive traffic from your OnlyFans account to external websites.
Make sure you partner with an affiliate program that is related to your audience and is a product or service that they would consider purchasing from you.
Many creators create custom content for the brands that they partner with to showcase the use and benefits of these products to their audience to drive sales.
9. Join the Referral Program
Finally, the referral program is another easy way to make money on OnlyFans. As an influencer or content creator, you can join their referral program and share your unique link with others.
When someone signs up for OnlyFans through your link, they gain access to private content and you get a commission for every new subscriber you refer.
You can earn up to 5% on up to $1 million dollars of the referred creator's earnings for the first 12 months that their account is active.
That's up to $50,000 if you refer someone who starts earning a lot of money within the first year!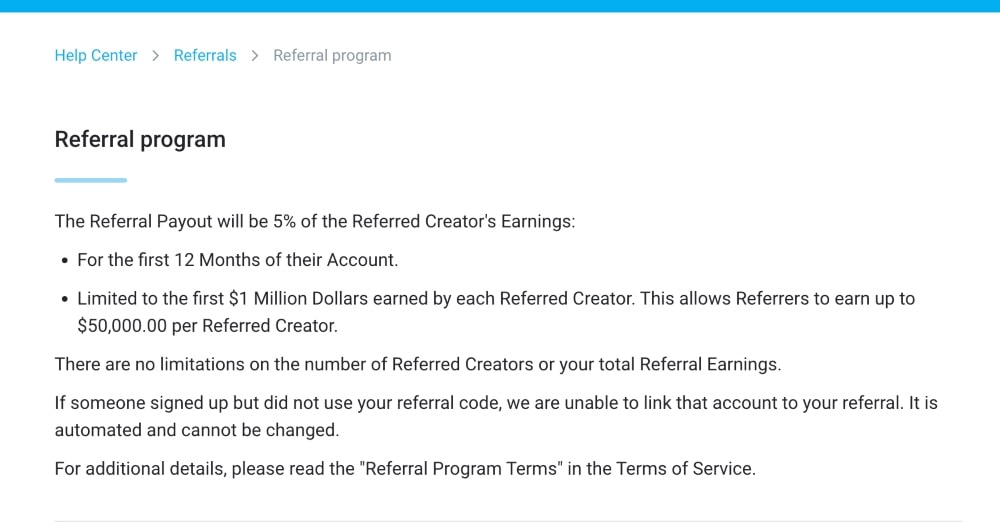 This is a great way to boost your income and help others discover the platform without needing to create additional content.
The money you make from referrals is in addition to any subscription fees or tips you receive, so it's an easy way to supplement your earnings.
How OnlyFans Pays Creators
To start earning on OnlyFans, you just need to set up direct deposit on the platform with your bank account and complete a W-9 tax form (for those in the US).
Make sure to verify your account and set a subscription price to start receiving payments.
You should also know that OnlyFans keeps 20% off all subscriptions, fees, and other payments made through the platform. Creators keep the remaining 80%.

The company explains that this is how they finance payment processing, hosting fees, and other platform upkeep.
6 Tips for Making Money On OnlyFans
1. Set Rules and Policies
Make sure you have an agreement with your subscribers that sets out what type of content they can expect, how often it will be released, and the terms of their subscription.
When subscribers pay for content, they have certain expectations. This will help ensure everybody is on the same page and happy with the arrangement before any money changes hands.
2. Keep Things Fresh
If you want to keep people subscribed and attract more subscribers, make sure to come up with new ideas regularly so that your content remains fresh and interesting. There are plenty of creative ways to switch things up – from interactive challenges to giveaways or live streams.
3. Respond Promptly
One thing that all successful OnlyFans creators do is respond quickly when somebody contacts them. Whether it's a message, comment, or subscription request – responding quickly will help you build trust with your followers and keep them coming back for more.
Sending personalized content through direct messages can be time-consuming, so plan accordingly.
Some of the top OnlyFans earners have been known to hire a ghostwriter to help with direct messaging, but it's something that can disappoint fans if they find out.
4. Reach out to Influencers
Influencer marketing is a great way to get the word out about your OnlyFans page and grow your following.
Look for influencers and other creators in your niche who have a significant following on their own and offer them an incentive to promote you – like free access to your page or exclusive access to other content.
5. Cross-Promote on Other Platforms
Don't be afraid to spread the word about your OnlyFans page across multiple other social media platforms. This will help you capitalize on all of your existing networks and draw in new subscribers from different sources.
6. Utilize the Tools Available to You
As an OnlyFans creator, you can take advantage of all the features and tools that the subscription platform has to offer – like hashtags, polls, and analytics – as these can help you engage with your followers more effectively and maximize your earning potential.
FAQs About Making Money on OnlyFans
What's the best way to make money on OnlyFans?

The best way to make money on OnlyFans is by offering a combination of subscription content, paid direct messaging, and tips. This could include behind-the-scenes videos, photosets, fan clubs, one-on-one interaction with fans, contests, and giveaways, virtual meet and greets, tutorials, and advice sessions over video calls or live streams. You could also offer exclusive merchandise, such as t-shirts or prints, through your OnlyFans profile.
How much do beginners make on OnlyFans?

How much you can make on OnlyFans depends on the type of content you are creating and whether you have a loyal audience or not. Like most online businesses, it's not a get-rich-quick-scheme. Generally, OnlyFans creators can expect to start earning anywhere from $100-$1000 per month, although some may make much more depending on popularity. You can also set a paywall for exclusive content which can result in more earnings.
How hard is it to make money on OnlyFans?

Although there are a number of ways to monetize content on the platform, including subscription fees, pay-per-view messages, and tips, most creators will need to put in solid time and dedication to make a good income. To maximize your chances of success, create engaging and original content regularly, engage with fans, and promote your page. Make sure to set reasonable prices for subscribers.
Summary: How to Make Money on Only Fans
OnlyFans has become an online hub for creators of adult content and other niches to interact with their fans and monetize their skills.
Whether you're a model, musician, artist, or adult performer, you can earn money from your creativity and posting content.
With the right strategies and dedication, anyone can make a successful career on OnlyFans.
Whether you're just starting out or already established in the industry, there are plenty of ways to maximize your earning potential on the platform – from creating a content subscription service to offering exclusive and private content for subscribers.
You can usually make more money on OnlyFans by monetizing your account in a variety of ways to give your audience some diversity in how they pay and access your content.
Make sure to set rules and policies that your subscribers can agree to before any money changes hands, create fresh content regularly, respond quickly to messages, reach out to influencers for cross-promotion, share your OnlyFans profile on other social media accounts, and take advantage of all the tools available on the platform.