We partner with bada$$ companies that offer products that help our readers achieve their goals! If you purchase through our partner links, we get paid for the referral at no additional cost to you! Read our disclosure for more info.
Every year, there are more and more opportunities for ways to make money online. The world is going more and more digital and with the number of online courses out there (also growing), anyone can teach themselves how to make money online.
After the COVID-19 pandemic, we saw the great resignation — people flocking to quit their jobs because they wanted something new and different. Many people simply quit because they wanted to continue working remotely.
Whether you want a better salary or you're just tired of putting on pants, we've compiled a comprehensive (and realistic) list of how to make a lot of money from home.
But know that none of these are going to be get-rich-quick schemes. All of them will take actual work. Some of them are more passive than others, but none of them will get you rich overnight.
But, if you're willing to put some effort into it, these ideas can help you cash in without going into an office! Hello, yoga pants.
In this article, we'll cover:
The most realistic ways to make money online
An overview of each of these methods and why they're great (or not great)
Whether or not you can really make $100+ a day
Why people are looking to make money online
How you can get started
What are the 24 Realistic Ways to Make Money Online?
But wait… Isn't this article titled "29 Realistic Ways to Make Money Online?" That's correct! We're starting with 24 of the most popular and best ways, and then we have 5 runner-up options after that.
1. Blogging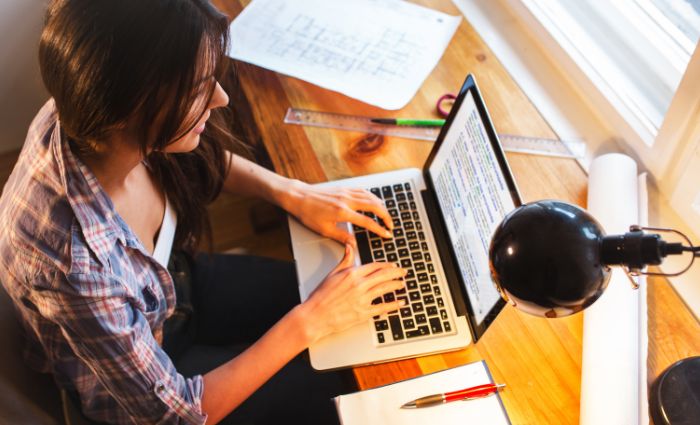 Blogging is one of the most common and popular ways to make money online that eventually can yield a pretty significant and pretty passive income.
The definition of a blogger is pretty simple and anyone can technically become one. But becoming a money-making blogger is another big step.
This is one of the ways to make money online that does take some time and work. But if you're looking for a realistic new career and you are willing to put time and energy into building your blog and creating engaging content, you can do this.
At Create and Go, we are an entire team of bloggers. So we have to admit that we are rather partial to this way to make money online.
Three ways that you can use your blog, or a blogging platform, to make money online include, but most certainly aren't limited to:
Affiliate marketing blogs
Niche blogging, and
Subscription-based blogs
Affiliate Marketing Blogs
Affiliate marketing is one of the most popular ways to make money online with a blog. Create and Go has earned more than $50,000/month through our affiliate marketing partnerships.
Affiliate marketing is when you partner with brands or products and use special links to refer your audience to those brands and products. If someone purchases through your link, you will generally receive a commission on that sale.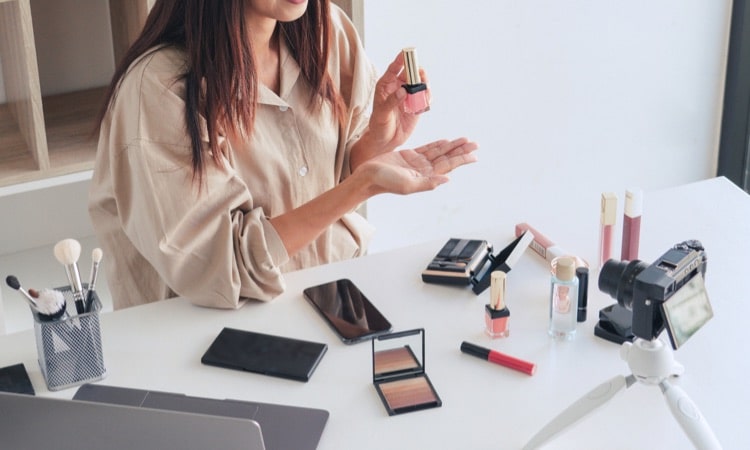 One of the most popular platforms for affiliate marketing is Amazon, where content creators can access millions of products that are both unique and useful.
Affiliate marketers often create articles that compare several different products and review their pros and cons, pointing readers to affiliate links for each one so that no matter which product they choose, the blogger gets a referral fee for anything they buy after clicking the link.
A great example is our post on project management software.
Niche Blogging
Niche blogging is another common way to use blog content to make money online.
Rather than being driven by referral links, niche blogging is used to drive organic traffic to a blog that has in-demand content not available anywhere else.
Niche blogging can be challenging to break into, particularly since there are so few unexplored niches left. But there are still a lot of opportunities for spaces that can generate incredible traffic.
There are hundreds of thousands of angles on any given niche. So, while there aren't really any new niches, there are plenty of ways to take a niche and make it your own.
That traffic can monetize your blog in many different ways, from selling ad spots or even offering your own menu of services or digital products. It can also be used to drive traffic to other pay-for-content platforms like Patreon.
Subscription-Based Blogs
If you are able to build a significant following, one of the best ways to make money online from those followers is to set up a subscription-based blog.
A common example of this right now is Medium. You can sign up with Medium.com as a blogger and become one of their partners and paywall any or all of your articles.
Subscription-based blogging allows members of your community to support you directly by accessing content that is not available to non-paying members.
You can do this with self-hosted WordPress blogs as well. You would simply add passwords to your paid-access content, and only paying subscribers would be given the password.
Related: Learn all the ways you can make money blogging.
2. Freelancing/Independent Contractor Work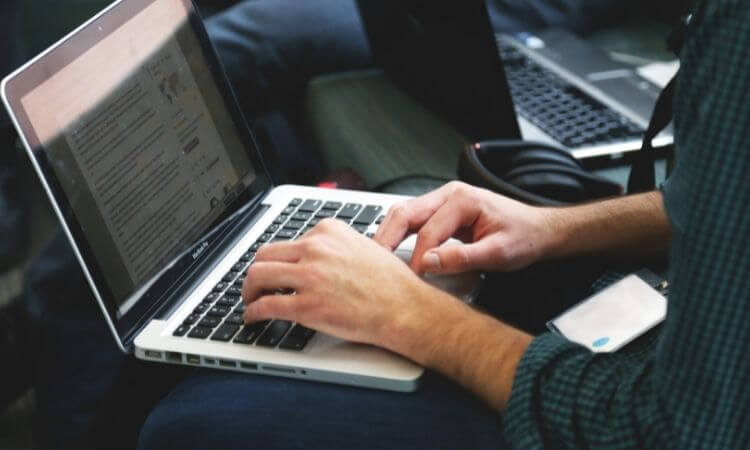 Freelancing (and/or being an independent contractor) is one of the leading ways to make realistic money online. Some bloggers are also freelancers because it's a great way to supplement your income.
Freelancing can involve just about anything that you can legally get paid to do. Platforms like Fiverr allow you to enter the gig economy by doing anything you can think of.
You can take on jobs that are posted, or you can post yourself as available for jobs that utilize your skills.
You can design logos, forum banners, and social media graphics, or you can offer consulting services. You can clean garages, or offer mobile vehicle repair, there's no limit to what you can market yourself for.
Platforms like Upwork also allow freelancers to find work doing what they love, and it offers a degree of payment protection.
Consultation, writing, graphic design, proofreading and editing work, and even voiceover and video production work can be found or offered, and you decide what you get paid.
With both Upwork and Fiverr, and similar platforms, the platform you use will generally take a fee from each payment. For example, Fiverr takes as much as 20% of every transaction from the freelancer while charging the buyer 5% or more.
Many freelancers/independent contractors get their start on platforms like these, but then move on to use their own websites as portfolios and create contracts to work directly with their clients. No middleman = less transactional fees!
Related: What Is Freelance Writing? + 6 Tips to Start a Freelance Writing Business
3. Podcasting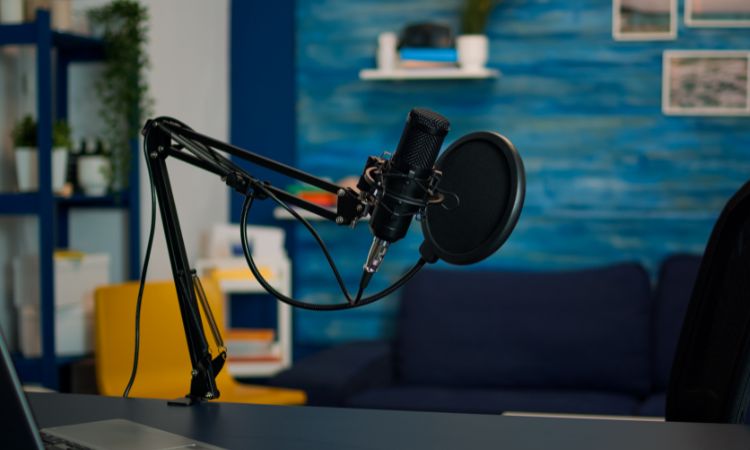 Audio content has become insanely popular over the last decade making podcasts one of the best ways to make money online.
Nearly one-third of people in the US listen to podcasts at least monthly, which is an enormous potential audience pool.
Starting your own podcast means that you run the show, decide the topic and format, and decide who you want your audience to be.
Once you've built an audience, you can then monetize your content with ads, sponsorships, and even guest spots with stars of other podcasts in the same space.
One of the things that many people find refreshing about the podcasting industry is that a lot of podcast hosts are collaborative rather than competitive, so there is a lot of cross-promotion in podcasting.
Getting started as a podcaster is simple.
Many hosts even allow you to launch a podcast for free. Then, you can distribute it to podcast directories such as Google Podcasts, iTunes, and Spotify.
Related: Read our post on the Best Podcast Hosting Sites.
4. eCommerce Shop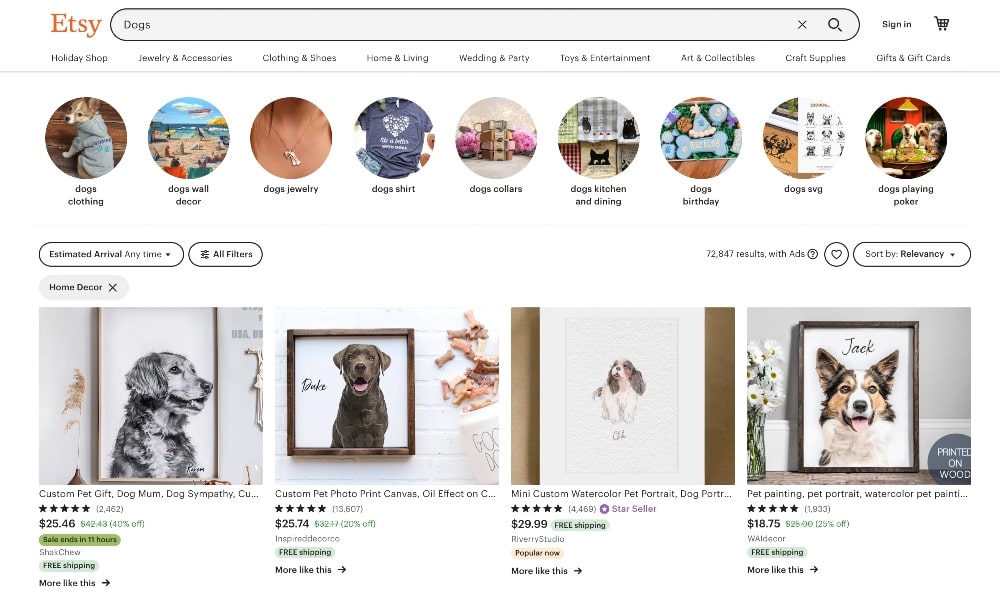 The world of eCommerce is big business, and unless you've been living under a rock, you know it doesn't have to begin and end with Amazon.
You can use Etsy, Shopify, or many others to create your own store to sell handmade goods or anything else you offer. You can also sell things like printables, which we'll talk about later on in this article.
Once you become established, or if you want to hit the ground running with your own website, you can use a WordPress plugin like Woocommerce, and manage a storefront yourself, instead of paying another site to act as your front end.
Just make sure you learn at least the basics of SEO before choosing any option to sell your goods because there is a lot of competition out there regardless of what you are selling.
5. Create and Sell a Course
Creating and selling your own courses is one of the best ways to make money online and to scale it to crazy new heights.
If you have a set of skills or other easy-to-break-down abilities, you can use a platform like Teachable to publish a course that people can pay to learn from you.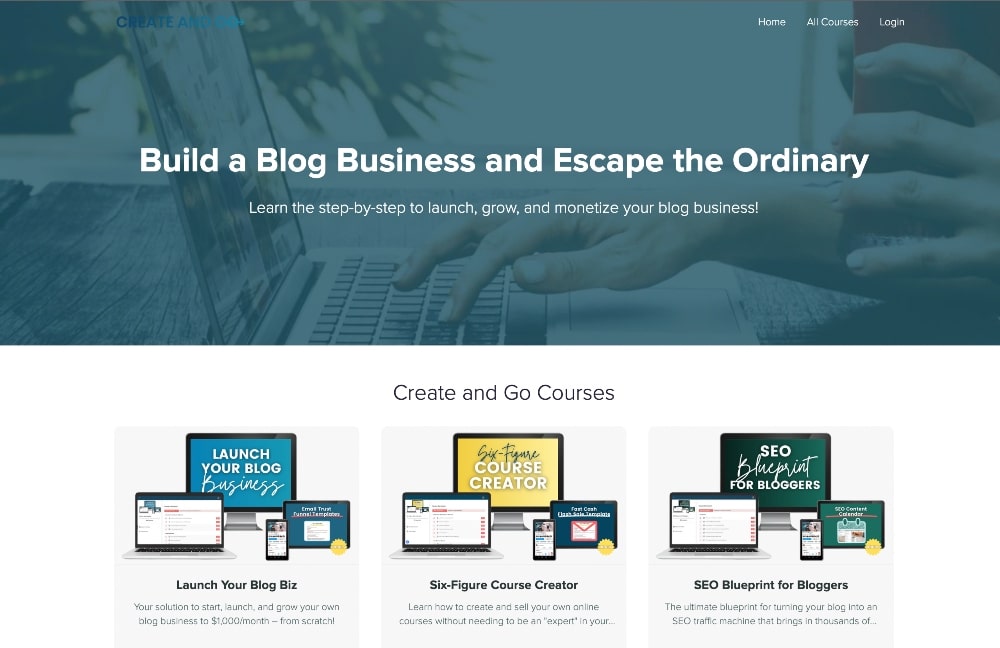 For example, if you can teach people to deftly navigate and operate complex software like the Adobe suite, that's something you can make a course out of.
Depending on the nature of what you teach, you can even create and sell several courses.
With Teachable, in particular, you can use your own domain with their pro plan, so you can simply add it to your existing website.
But another option is to create courses for bigger marketplaces like Skillshare or Udemy. While you have to sell your courses for less, these platforms usually drive traffic to your courses for you.
You can create a course teaching people nearly anything, and once published, you can continue to get paid for that as long as people use it.
6. Dropshipping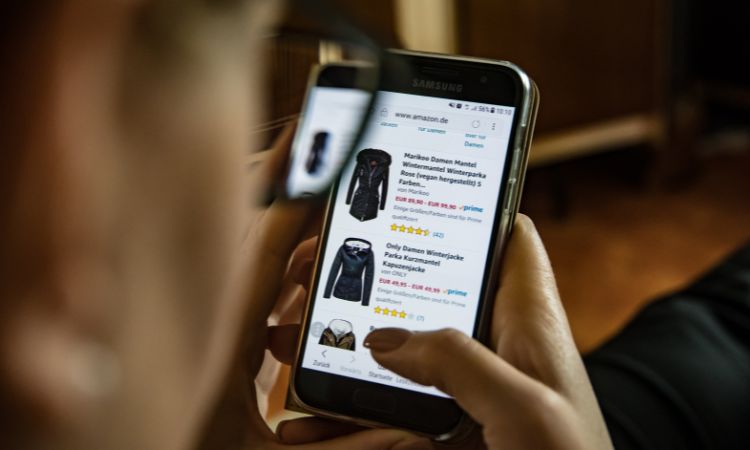 Dropshipping has long been one of the best ways to make money online, and there are countless benefits to it.
Dropshipping is a great way to run a business without having to take on the cost and responsibility of physical inventory.
Amazon's FBA (Fulfillment by Amazon) framework is the current leader in dropshipping in terms of both ease and audience reach.
First, create a seller account on Amazon, it only takes a few minutes.
Then you find something you can easily sell for more money than it cost to buy, ship it to a fulfillment center, and create an engaging listing.
When someone buys the product, Amazon handles the packaging, shipping, and any returns, takes their fee, and you get what's left. In some situations, this can be incredibly profitable.
Another method of dropshipping involves more or less being the middleman between the buyer and the seller.
You advertise high-quality "Widgets for sale" for $10 let's say, and when someone orders one you simply pass the order on to the manufacturer or supplier, who then ships out the item.
You pay them and keep what's left.
Check out Shopify's Ultimate Guide to Dropshipping to learn how to make a lot of money with this business model.
7. Live Streaming Events Such as Webinars or Workshops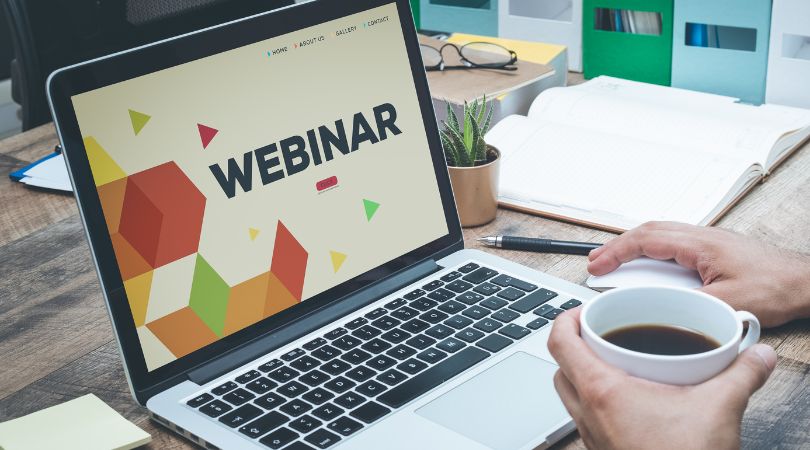 Hosting and live streaming webinars and workshops is a great way to make money online, while also pushing massive traffic to your site.
You can make money by selling a product or even charging people to attend your online events.
In the old days, to host a paid workshop or class like a webinar, you had to rent event space, then find people to pay to attend it.
These days, you can simply use webinar software to set it up, and charge as much or as little as you would like. Or you could host these events for free to upsell high-ticket goods and services.
Webinars and workshop traffic can be harnessed not just for selling physical products, but for publishing affiliate links and driving traffic to partner sites as well.
Referring people to the companies that supply the products they want to buy will always be a lucrative practice.
8. Virtual Summits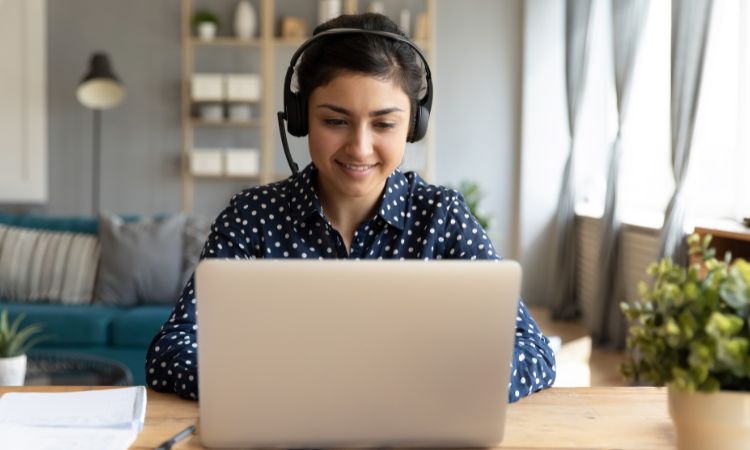 Virtual summits are virtual events that bring together leaders, experts, and others in a particular field or industry, to speak about or discuss a particular topic.
Virtual summits happen entirely in the digital space, and therefore are incredibly easy and often cheap to arrange, and allow you to bring together people from around the world.
Using a platform such as Virtual Summit Software you can invite speakers, host your event, and charge admission fees all in one place.
You can also set your summit up as what is known as an evergreen summit that you can sell and run over and over again. You only need one set of speakers, and you can continue selling the event to new buyers for months, or even years to come.
Holding your summit virtually also allows you to leverage that traffic for other purposes.
For example, in your descriptions, branding, and marketing materials, you could drive traffic back to your own website selling all of your products and/or services.
Another potential route for generating revenue with a virtual summit is to maximize the use of affiliate marketing links in the display or promotion of any products or services that are being discussed during the summit.
Environmental summits can be used to drive eco-friendly link traffic, crime summits can be used to drive traffic to security or personal protection products, and so on.
9. Investing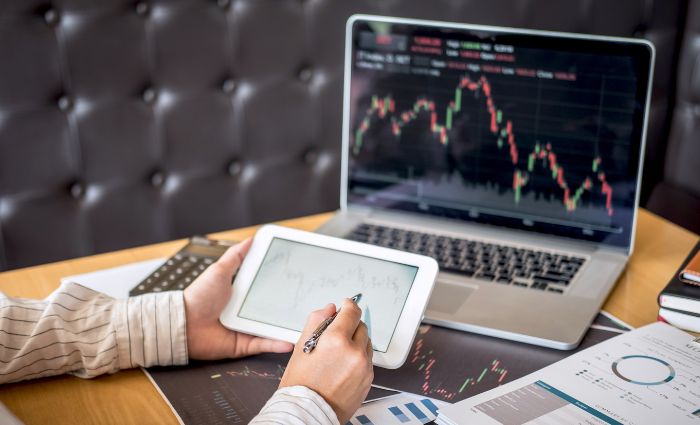 Investing is a wide landscape of potential profit, but there is also significant risk involved as well.
Some of the most popular investment methods that minimize risk are peer-to-peer or social lending and retail investment platforms like Robinhood.
Peer-to-peer lending or social finance is a relatively new concept that involves smaller, individual, or personal investors that contribute investment funds to funding loans for others.
These loans are then paid back with interest and any associated fees, and the investors that funded the loan split the profit proportionately.
These sites are becoming more popular and some even allow funding of loans in cryptocurrency as well as conventional fiat currency.
Retail investment platforms such as Fidelity, Acorns, Robinhood, etc… often come up when people search for how to make money online.
The reason for this is they open up a world of investment possibilities for the average person. However, they also rely on more than a little skill to become profitable.
Not only do platforms like Robinhood allow average individuals to invest in fractional shares of stocks, but they facilitate investment in cryptocurrencies and even options trading.
It's worth noting that if you're trying to learn how to make a lot of money by investing, you'll need to study the market, and learn what you're doing before blindly buying and trading stocks.
There's also a significant risk because at any moment the stocks could crash and you could lose everything. That's not to say you can become incredibly wealthy by investing though.
People that learn and understand how to play the game can make untold amounts of income by investing.
10. Transcriptionist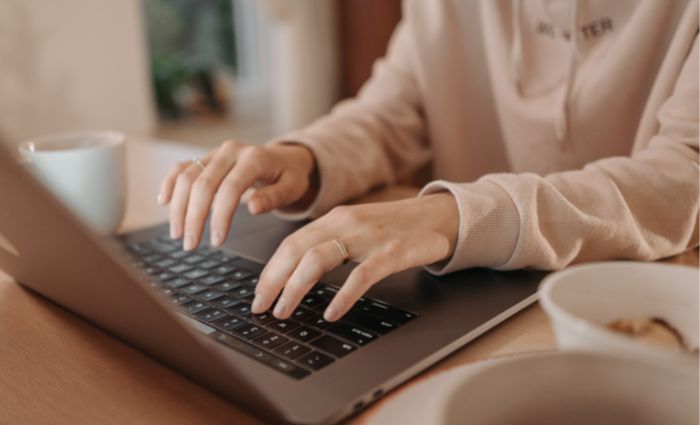 Transcription services are becoming more and more important now that most content must meet certain ADA compliance requirements, including having text transcribed for accessibility reasons.
That includes podcasting, video content creation, and even narrated ad content.
This was made clear during a December 2021 lawsuit brought against SiriusXM because they didn't offer transcripts for podcast episodes for people that are hard of hearing and deaf.
In many cases, there may be an automated or AI transcription solution like Otter, but they aren't always 100% accurate. That's where you come in!
People willing to hand-transcribe, or at least double-check transcripts for accuracy, can make money as a digital transcriptionist online.
Platforms like Rev, for example, allow you to sign up as a transcriptionist. After a short training program, you can begin taking jobs off the board.
Complete them with sufficient accuracy, and you'll get early access to the best jobs, as well as more money.
Automated transcription is quick and easy, but there is nothing like human proofreading and editing to make sure a transcript is readable.
By the way – you can also sign up for transcription jobs on Fiverr and Upwork as well. And, if you get really well known for it, you can sell your services directly through your website too!
11. Build an App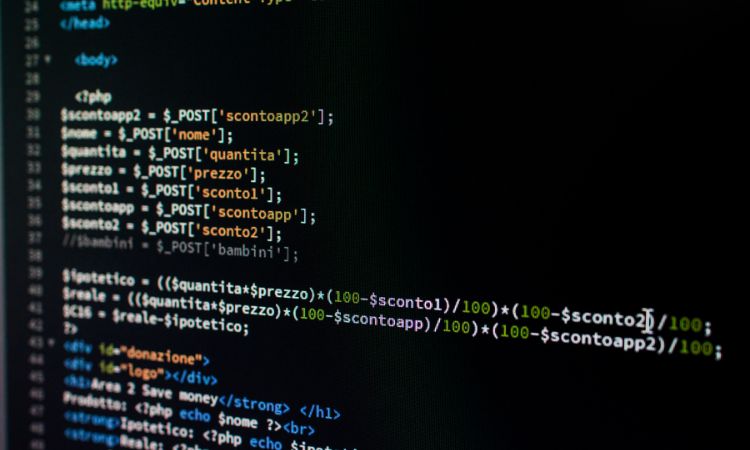 Building apps has been one of the best ways to make money online for coders in the past, but now anyone – even you – can create groundbreaking apps with seamless functionality without even knowing how to code.
You can simply pick an app-building platform and use a visual interface to create your new app.
Creating apps that help people perform everyday functions better is one of the leading tactics to driving adoption.
Apps that improve driving, shopping, cooking, and socializing experiences will always have a degree of functionality that makes them highly desirable. Other popular categories are apps that help people express their creativity and those that help them with some form of personal growth, like language-learning apps.
If you feel like you might have the next million-dollar idea for a mobile game, platforms like the Unity engine allow people with almost no game-building knowledge to make incredibly entertaining 2d, 3D, and VR mobile games.
Those games, even if they are simple, can be monetized and built around microtransactions.
These microtransactions can be one of the best ways to make money online with relatively little skill. Even games that are free to play, but have a small percentage of their audience spend $3 here or $5 there, can be enough to catapult you into the seven-digit club.
The only caveat? It has to be engaging enough and draw enough people in to keep them coming back and wanting to play more.
12. Videos (Such as YouTube and Twitch Streaming)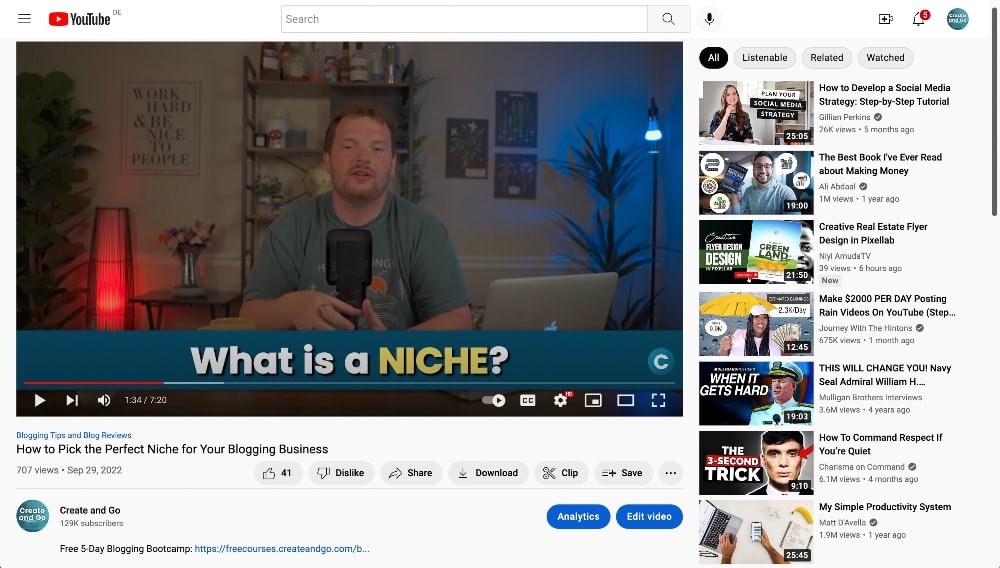 If you have video skills or you're willing to learn, you may be able to make a significant amount of money by streaming on one or more platforms.
Some people even make incredible amounts of money by live streaming their gameplay of popular video games.
According to NextAdvisor by TIME Magazine, people make money on Twitch in the following ways:
Donations
Twitch Bits
Subscriptions
Ad Kickbacks, and
Offline Sales
DataProt reported that even a small streamer can earn between $50 and $1,500 a month. They also stated, "it's not uncommon to see [top] Twitch streamer salaries surpassing $1 million a month."
What about YouTube? According to Mint, "With the average YouTube pay rate hovering between $0.01 and $0.03 for an ad view, a YouTuber can make around $18 per 1,000 ad views, which comes out to $3 to $5 per 1,000 video views."
Brass tacks? That means if you can land a million views, you could make as much as $3,000-$5,000 for a single video when monetized with ads.
And, that doesn't even include any affiliate or product sales you might receive.
There are video content streamers in every niche you can think of — creating a variety of different types of content.
There's something for everyone. There are even substantial options to offer commentary on political stories or other live-streamed events.
If you have the ability to play to the camera, you can make bank!
13. Selling Printables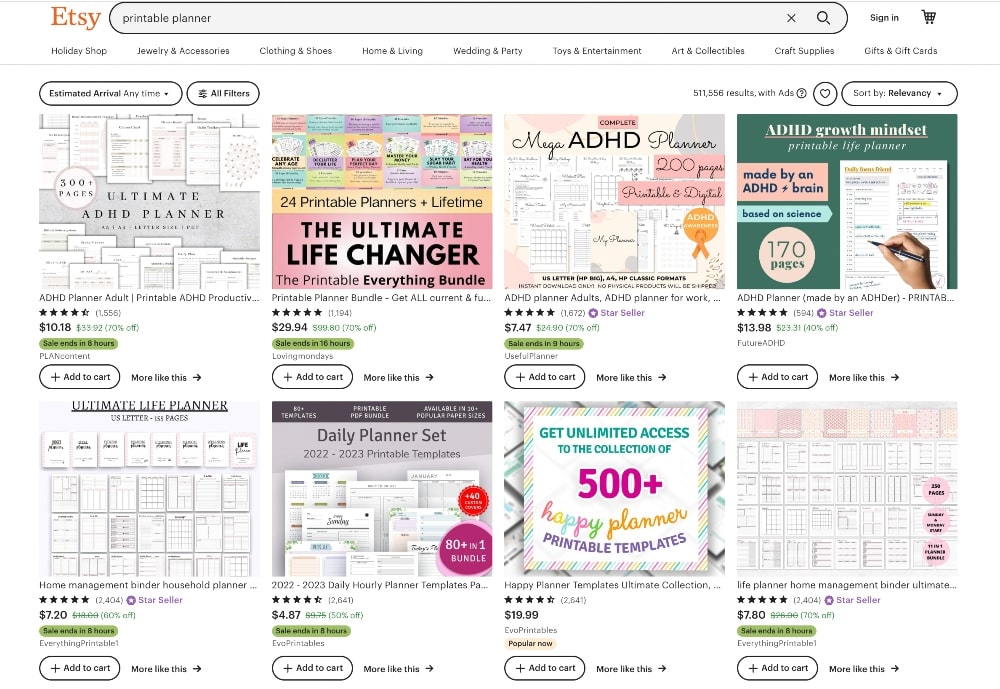 Selling printables has quickly become a go-to way for savvy designers and creatives to earn money from home.
Printables are digital files that can be printed out and used for a variety of purposes, like planners, wall art, or even party decorations.
If you're crafty and have a decent printer, selling printables is a great way to make some extra money.
Here are a few tips on how to get started:
Figure out what kind of printables you want to sell. There are tons of different options out there, so take some time to browse and see what's popular.
Once you know what you want to sell, create some sample prints and list them for sale on sites like Etsy or Fiverr.
You can sell them from your own website or through an eCommerce shop on Shopify as well.
Start promoting your prints!
A great example of a seller making money with printables is Sarah Titus. She has made several MILLION bucks with her printables.
Her brilliant tactic? She gives away a lot of printables for free.
She also runs a free Facebook group where she gives away printables in exchange for a review which can then be used as social proof to make sales.
Printables can be sold as one-off products, or via a membership model.
We've seen people offer month-to-month or annual access to their printables and anyone who joins can access that month's or previous month's offerings for a monthly/annual fee.
14. Website and Domain Flipping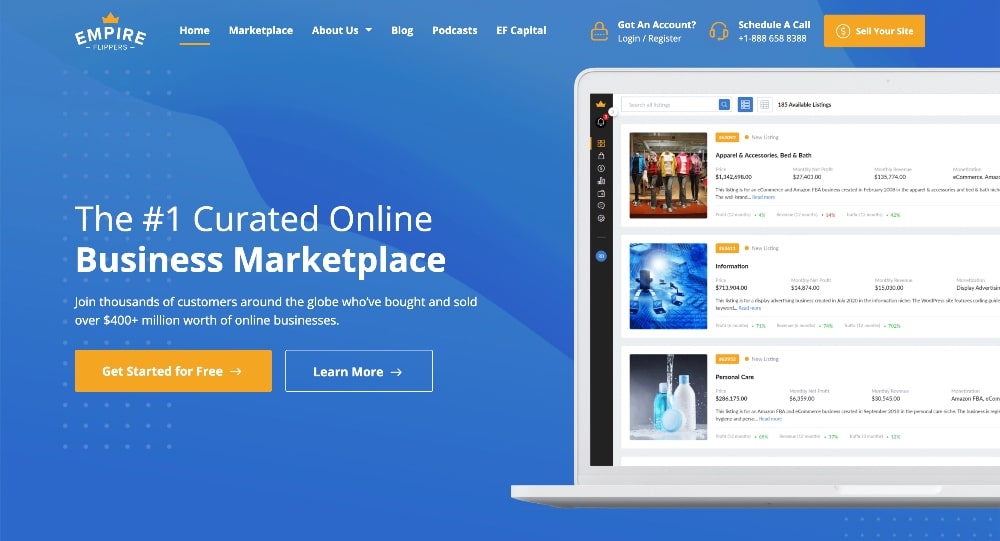 When people think about ways to make money online, they don't typically think about website and domain flipping.
It can be incredibly lucrative if and it's also not one of the easiest ways to make money online.
To make realistic money online by flipping domain names or websites, you need to invest a lot of time.
Website and domain flipping, which is essentially the process of buying domain names and then selling them at a higher price, can help you get rich or leave you with a bunch of web properties sitting dormant.
Or anywhere in between, but some people who know what they're doing (or learn) see significant returns on their investments.
Profitability in this particular market is going to depend on three primary things:
The quality of the domain name
How you promote the sale of the domain name
The content, if any exists, on the website associated with the domain
Thankfully, there are lots of great resources where you can learn the art of domain flipping, and there are plenty of places where you can purchase cheap website names and sell them for a profit.
Two places to begin researching the world of domain and website flipping are:
15. Social Media Management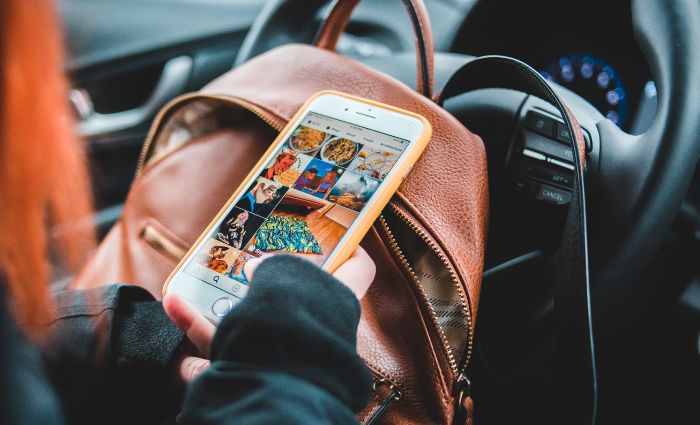 Whether you already have a background in social media management or you're savvy and confident enough to put yourself out there in search of a social media management role, a job in this field is one of the best ways to make money online.
And it's really easy to get started in the field too.
Social media managers maintain an individual or business's online presence by developing strategies, producing content, and analyzing data.
Depending on the client, a social media manager may be involved in hands-on customer service and engagement and manage various online campaigns of all sizes.
You don't have to work with all social media platforms either.
In fact, if you specialize in TikTok for example, you might make more money than if you tried to post everywhere for all of your clients.
A great place to start with learning how to be a social media manager is Rachel Pedersen's FREE course Social Media United.
16. Start an Agency (SEO, Marketing, or PR)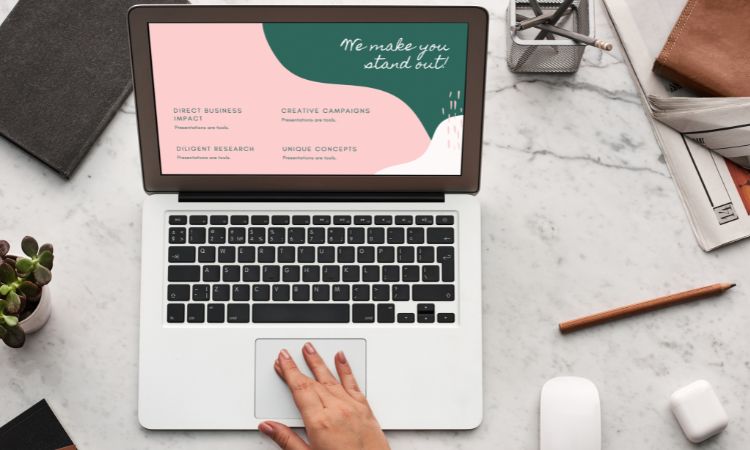 Search engine optimization (SEO), marketing, and public relations (PR) are some of the best ways to make money online.
Experts in these fields are always in high demand, and they offer the type of work you can do from the comfort of your home.
Those who become successful at SEO, marketing, and PR services stand to make a considerable amount of cash as online freelancers and agency owners.
These are accessible fields for anyone to break into, especially if they have a computer or marketing background because they require both skill sets.
While there may be a learning curve associated with this type of work, especially if you have never done it professionally, there are plenty of online opportunities to hone your skills and learn how to make money online.
One of the best places to learn SEO, Marketing, and PR for free is Hubspot Academy.
Hubspot Academy features training and courses you can take online, and each one comes with a certificate you can proudly display on LinkedIn and/or your website once successfully completed.
17. Manage Ads on Facebook and Google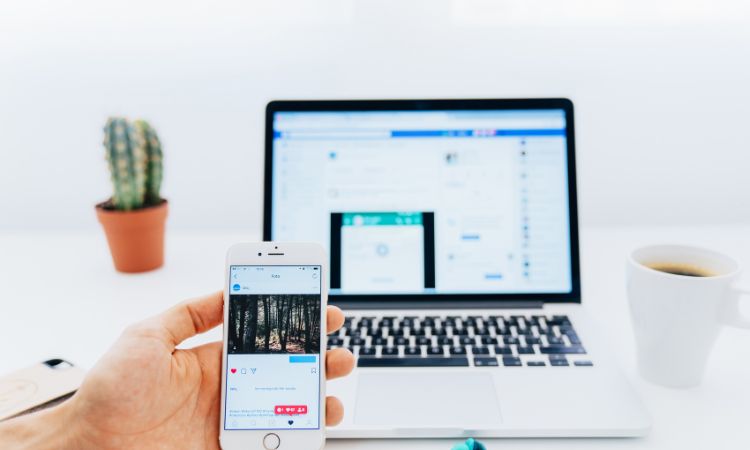 One of the best ways to make money online is to manage ads on Facebook and Google for businesses who need help advertising their products or services online.
Unfortunately, many small business owners either don't understand the value of advertising on Google and Facebook, or they don't know where to begin and are looking for someone to help.
That's where you can step in and make realistic money online while providing this valuable service.
You'll start seeing the fruits of your labor when you can educate potential clients on the value of Google and Facebook ads and how they can help them reach new customers and increase brand awareness.
If you have experience in online marketing through advertising on Facebook and Google, that's great. If not, plenty of online courses will teach you the basics.
Monica Louie has a fabulous course called Flourish with Facebook Ads, and it's a great place to start if you want to learn the ins and outs of using ads on Facebook. She also has a cheaper mini-course on FB ads as well.
In terms of learning Google Ads, we recommend going straight to the Google gods themselves.
Either way, once you're ready to start this lucrative online business opportunity, you should start by getting in touch with some of the small businesses near you and see if you can convince them to be your first clients.
18. Virtual Assistant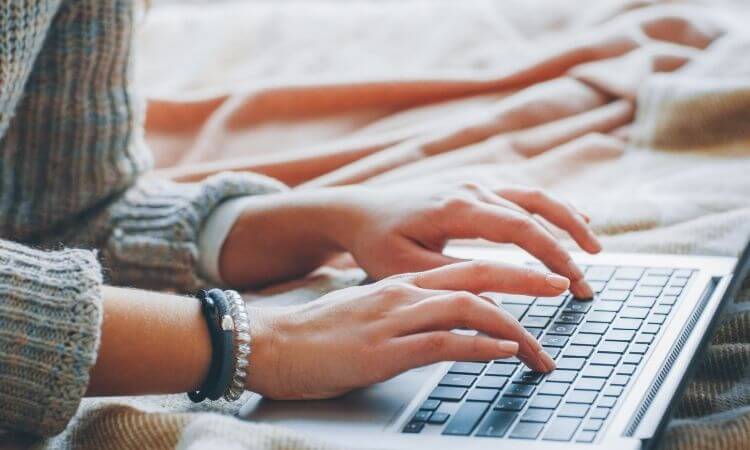 Are you a highly organized people person with office administration experience? If the answer is yes, you should consider becoming a virtual assistant.
There are plenty of companies, both large and small, that are hiring virtual assistants.
Virtual assistants typically work remotely and perform a wide range of administrative tasks.
Fielding phone calls, managing business records, scheduling appointments, answering email messages, and monitoring social media activity, are just some jobs and activities that a virtual assistant may perform for a client.
According to Zip Recruiter, "As of Oct 15, 2022, the average annual pay for a Work From Home Virtual Assistant in the United States is $59,888 a year."
19. Private Tutoring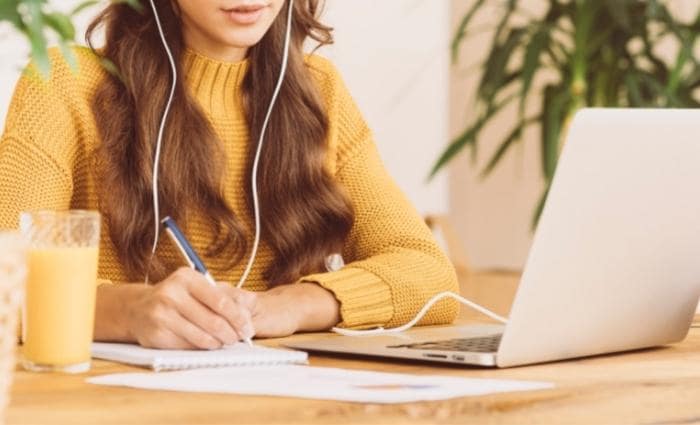 Whether you are an expert in a particular field, a retired educator, or someone who did well in school, online tutoring is a great way to make realistic money online.
When you become an online private tutor, you get to put your skills to use by helping students while making money online from the comfort of your own home.
If you are fluent in a foreign language, you might also want to consider teaching English as a second language, which is one of the most lucrative ways to make money online through teaching.
There is a high demand for learning English as a second language, with money to be made for suitable candidates.
20. Internet Side Hustles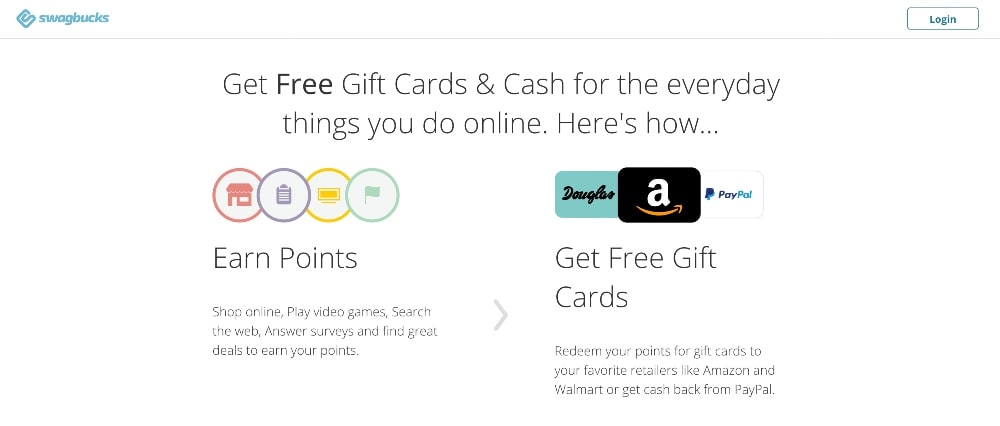 We couldn't write a post about how to make money online without sharing the oh-so-many internet side hustles.
I'm talking about…
Survey websites
Market research
Cashback, rewards websites, etc…
You've probably seen some of the ads yourself: "Complete a survey and you could earn $1,000!"
Yes, you can take online surveys for market research and earn cold hard cash and rewards, but sitting around in your pajamas and taking surveys all day won't make you rich.
At best, you have the potential to make between $1 and $20 per survey. Now, if you take a few surveys a day, it can add up, but you certainly won't be able to make a living wage.
Then again, we won't deny there are savvy side hustlers on TikTok making $100/day or more using a combination of these tactics.
Just search #sidehustle and #internetsidehustle on the platform and you'll find hundreds of thousands of videos teaching how to do it.
Here are a few tips if you want to make money online using internet side hustles:
Create a completely separate email account from the one you use every day.
Sign up on multiple websites to do surveys, market research, get cashback, etc.
Get ready to work it! You will need to put in a significant investment of your time to make tangible income.
A couple of popular sites for these side hustles include Swagbucks and InboxDollars.
You can get additional money and rewards by referring people to these side hustles as well. For example, let's say you're using Fetch rewards for cashback on your purchases.
If you refer people to their website as a brand ambassador, you get around 2,000 bonus points (sometimes more, sometimes less) for every sign up which translates to $2.00.
Not much I know, but every penny adds up!
21. Coaching, Consulting, or Counseling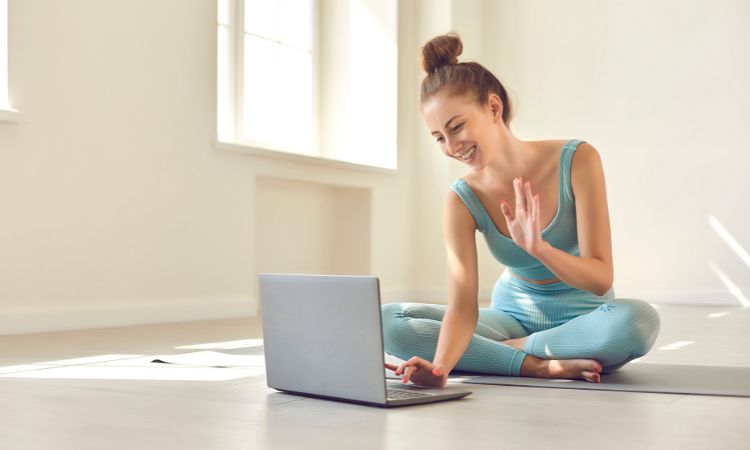 Depending on your credentials or area of expertise, some of the best ways to make money online involve helping others.
People are increasingly looking for expert services for counseling and consultations in a virtual environment. From mental health counseling and legal services to personal training and tax prep assistance, to name a few.
People hire online coaches in so many different areas — everything from personal motivation to marketing and sales, and they also pay good money for it.
So no matter what your expertise or background might be, chances are someone out there is looking for someone like you.
Once you've had some success as a coach, counselor, or consultant, you can even build your own business and hire others to join your team to scale and grow.
You can host your coaching services on a variety of different platforms — Teachable is a great option.
22. Create and Sell eBooks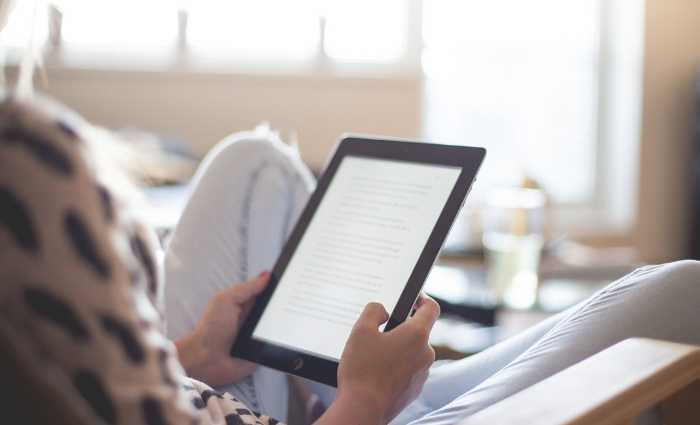 Depending on your area of expertise, you can create an eBook to sell to customers who want to learn more about whatever subject you are proficient in.
An eBook is a great digital product for making money because they are easier than ever to produce thanks to resources like Canva, Google Docs, and Kindle Create.
As long as you can create a legitimate eBook that delivers value to others and you know how to promote it, you should be able to make money selling it.
And, if you write two or three (or more!) you can make even more money.
You can even sell your eBooks as white-label or private-label rights products to help other experts earn realistic money online.
This Work From Home Life wrote an awesome article that explains how to write and make money selling PLR content. Check it out here.
23. Print-on-Demand Business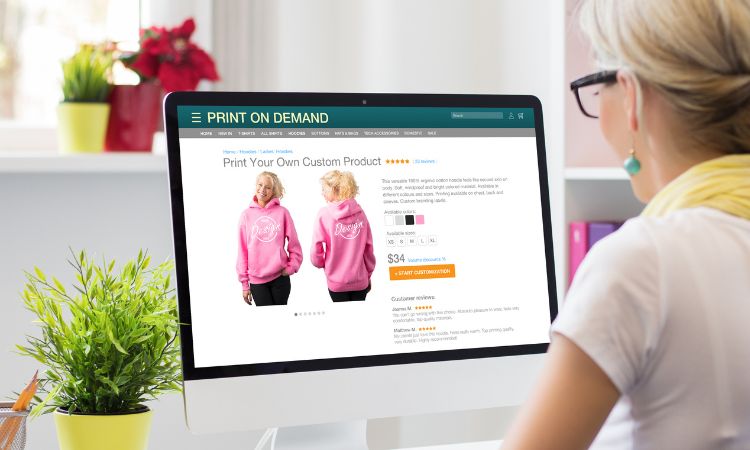 With a print-on-demand business, you work with suppliers who will let you customize their white-label products using your design and selling them under your brand name.
Popular print-on-demand products include t-shirts, hats, mugs, tote bags, and novelty items.
The best thing about a print-on-demand business is that you don't have to spend any money upfront, and the supplier handles everything from printing to shipping.
So you're ready to go as soon as you've set up your online store.
A few companies you can use for print-on-demand products include:
Print-on-demand businesses are a low-investment and low-risk option because they allow you to easily add new designs and product ideas with no significant overhead.
24. Online Influencer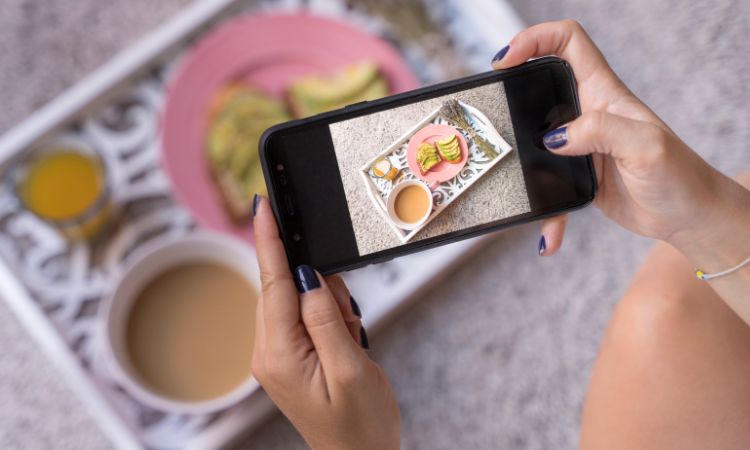 An online influencer is someone who has built up a following on the internet, typically through social media, and uses this platform to promote products or ideas.
First, it's important to build up a strong social media presence. This means having an engaged following on platforms like Twitter, Instagram, and/or YouTube.
You do not have to be on all of them to be an online influencer — just one strong one.
All you have to do is post interesting content regularly and interact with your followers as much as possible to keep them engaged.
While anyone can be an online influencer, those with sizable followings are often able to wield significant influence over their fans — and earn a lot of money for it.
This can be used to sell products, promote causes, or simply share one's own thoughts and opinions.
If you want to learn how to make a lot of money online as an influencer, the key is simply having a LOT of engaged followers.
Here are some general income averages from Statista:
Under 10k followers can receive about $200 per post
90k followers can receive about $1200 per post
Honorable Mentions That Require Some Work OUT of the House
There are many ways to make an income using just your computer or smartphone. From selling old items to babysitting, the options for what you can do to earn are limitless.
The following options will require some, if not all, of your work to be conducted outside the house.
But, all of these ideas technically fall under the category of how to make money online because all transactions are managed, well, online!
We've also written a full post with an extensive list of 37+ side hustles if you're keen for more.
1. Take Photos and Sell Them to Stock Websites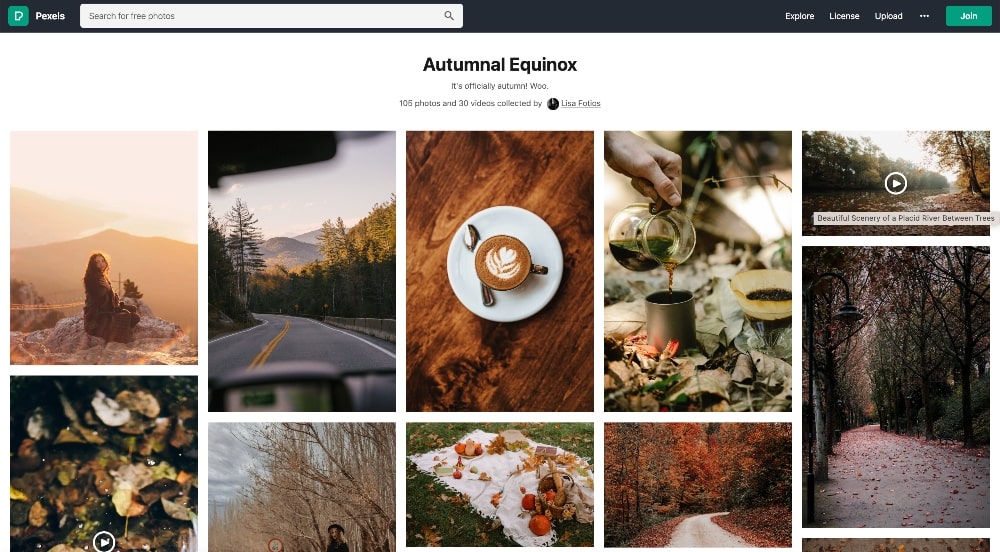 Using websites such as Pexels, Pixabay, Shootproof, Pixieset, or Instaproofs, you can sell stock photos, sell prints, products, and photo books. You just need a good camera and an eye for what makes a good photo.
Once you get used to the layout and process of selling photos to stock websites, it can become one of the best ways to make money online.
To make this a completely online venture, learn how to create vector images and other graphics using Adobe products or Canva. Original images can be created and sold on stock photo websites too!
2. Drive for Companies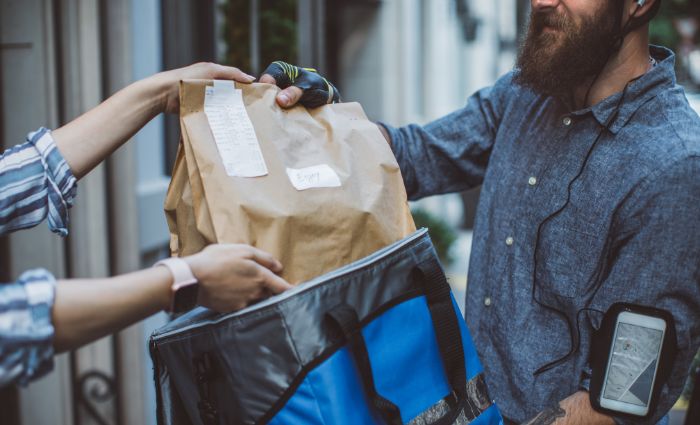 When driving for companies such as Doordash and Uber Eats, you can deliver food on a contract basis. You also have the option of driving individuals to their destinations using Uber or Lyft.
This is one of the quickest ways to make a lot of money using your device and resources. It simply requires a form of transportation, such as a vehicle or bicycle, and access to a smartphone.
3. Rent Out Extra Space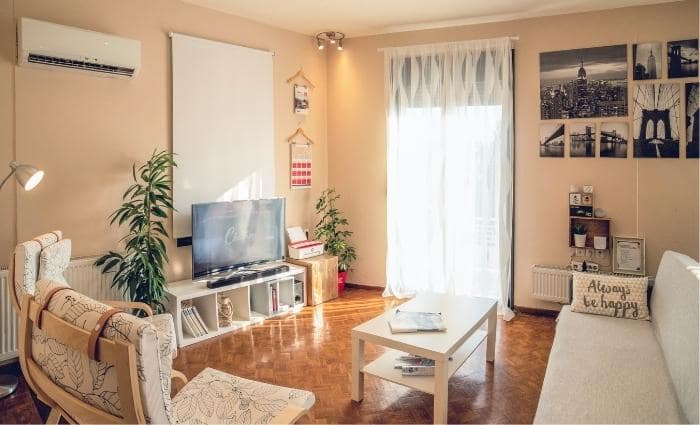 Unused space in your home can provide plenty of opportunities to make realistic money online.
Websites such as Airbnb, Neighbor.com, and StoreAtMyHouse are designed to help users rent out extra space to make additional money.
You can place a spare bedroom or vacant residence on Airbnb or store items for individuals on StoreAtMyHouse, turning idle space you already own into cash.
If you have the room to host events such as parties, meetings, or photoshoots, look to websites like Home Studio and PeerSpace. Dollar Sprout has a great article on this type of online platform for additional information and resources.
4. Sell Your Stuff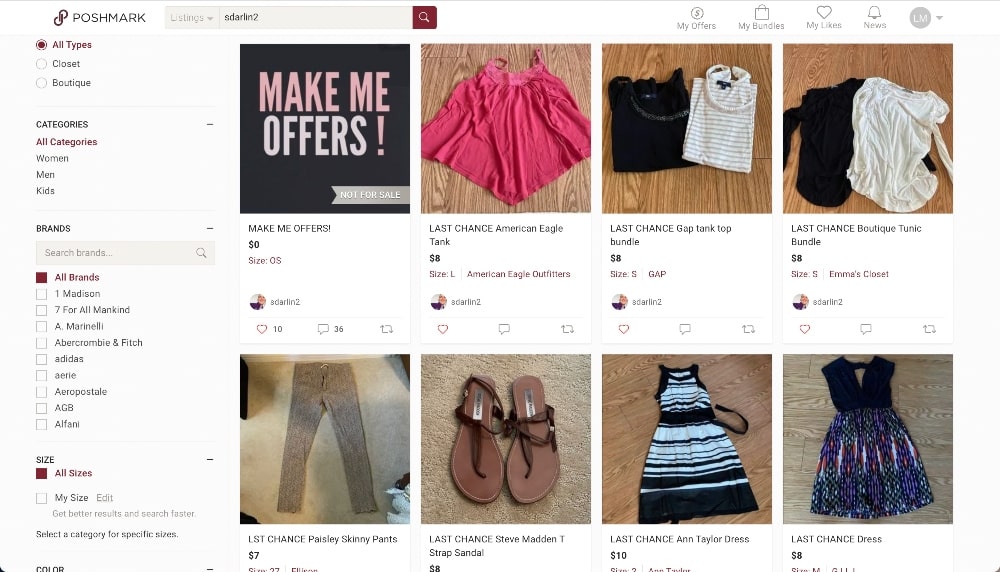 Turn old clothing or items you no longer need into instant cash by using websites such as Poshmark, Facebook Marketplace, or ThredUp.
Instead of keeping miscellaneous items, you can turn them into a form of income.
Go through your closets and cupboards and ask yourself, "do I use this?" or "do I wear this?" If the answer is no, try to get some money for it!
Using this method, you can flip gifts given to you by others, items found at a garage sale, or property that has been tossed out on the street by others.
Take something that is broken, repair or update it, then find it a new home. Not only does this help reduce waste, but it can also provide a way for you to make extra cash on the side!
5. "Sitting" Gigs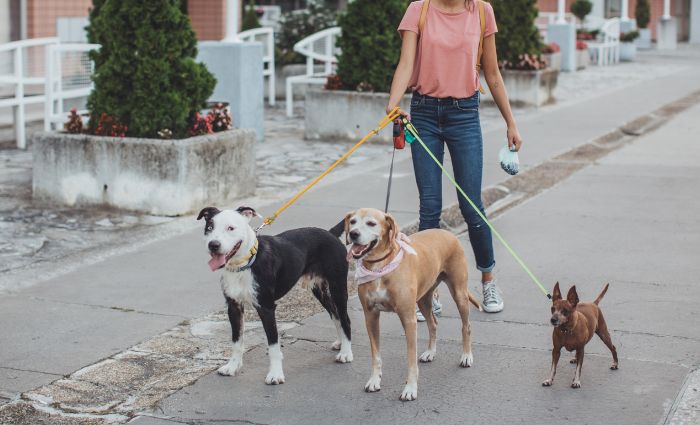 Whether babysitting, pet sitting, or house sitting, this is one of the easiest ways to make money online.
Using websites like Care.com, Rover, and Mind My House, you can select the days you work, choose how many hours you dedicate to this task every week, and how much you charge for your time.
You can choose to sit one time or every day, giving you flexibility and freedom.
Why Are People Looking to Make Money Online?
Your why is important because it's what will keep you motivated to put in the work to actually make money online. So think about the following most popular reasons that people start going down this path and see which ones resonate the most with you.
Location Independence
When making money online, you can work from anywhere. Instead of being stuck in the office all day, you have the option to do business from a coffee shop, at home, or even outside on a nice day.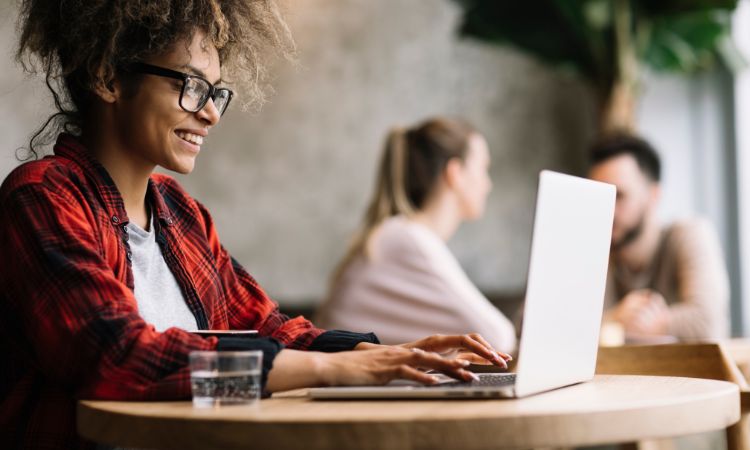 Having this type of freedom may increase your productivity and improve your overall happiness at work.
Time Freedom and Flexibility
Making money online gives you the freedom to work any time you choose.
If you'd prefer to work nights, you can do that. You can shift your entire schedule around to however it best suits you.
I personally like to make sure I do grocery shopping and take care of other errands during the week because it's less busy than after-work hours or during the weekends.
If your kid gets sick or you have an appointment, you can often change your schedule around on short notice.
Be Your Own Boss
When making money online, you are often your own boss. You get to choose your hours, the type of methods you use to make income, and how much money you make.
On the flip side, you're also responsible for the money that you earn. That's why we emphasized the "work" aspect in the beginning.
Financial Independence
Some of the ways to make money online will have a higher payout than others, but you get to choose what you sell and how much you charge for it.
If you are an independent contractor or worker, you get paid for the amount of work you do while setting your own terms.
Instead of being confined to a maximum salary, you have the freedom to supplement your income in many ways.
What Do You Need to Make Money Online?
So, how do you start making money online? Before you begin your journey, you will need a few basics.
Along with a bank account connected to a platform like Paypal, Stripe, or Square so you can get paid, you may be able to use the following tools to your advantage:
Computer or laptop
Internet Connection
Personal website or portfolio (you can start a website here)
Knowledge and/or skills
Access to websites that offer gigs
Can You Really Make $100 a Day Online?
Yes, I think I demonstrated that in this article. But as I said a few times now, know that it will take time and effort.
There's no such thing as a get-rich-quick gig unless you're truly fortunate and go viral somehow…but even then, you might not make millions.
Many people start with these ways to make money online as small side hustles while they still work a 9-5 but at some point, if you put more time into it, it can turn into a full-time online career.
Making money online takes time and effort, but taking this path can be rewarding in the end.
What Are You Waiting For?
We've given you a grant total of 29 ideas for how to make money online.
You have all the tools, and we're betting you have more than a few skills that could help you do it. Now, the rest is up to you.
Go forth and prosper online! And, if you thought this post was helpful, do us a favor and share it! Or leave us a comment if you have any questions!
If you want to learn more about how you can make money blogging, check out these posts: