We partner with bada$$ companies that offer products that help our readers achieve their goals! If you purchase through our partner links, we get paid for the referral at no additional cost to you! Read our disclosure for more info.
Ask anyone for a blogger definition and what it really means to be a blogger, and you'll get many different answers.
One thing I will tell you right now is that it's about so much more than just blog writing.
Everyone has their own opinion, and in this article, we are sharing ours as well as the opinions of a few other successful bloggers. We're breaking down what bloggers really do, and why now is still a great time to become a blogger if you have ever considered it as a career path.
Defining the Word: What is a Blogger?
Blog definition: A blog (short for weblog) is a website that can hold anything from articles and opinion pieces to personal experiences or even just snippets of thoughts.
Blogger definition: Someone who writes and/or curates content for a blog.
Bloggers usually have a specific focus or niche that they write about, and they build up an audience of regular readers who enjoy their content.
There are many different types of bloggers out there, but one thing that all of them have in common is a central focus on one or more related topics.
Whether it's fashion and lifestyle, food, travel, or something else entirely, bloggers pour their heart and soul into their work in order to share their interests with the world.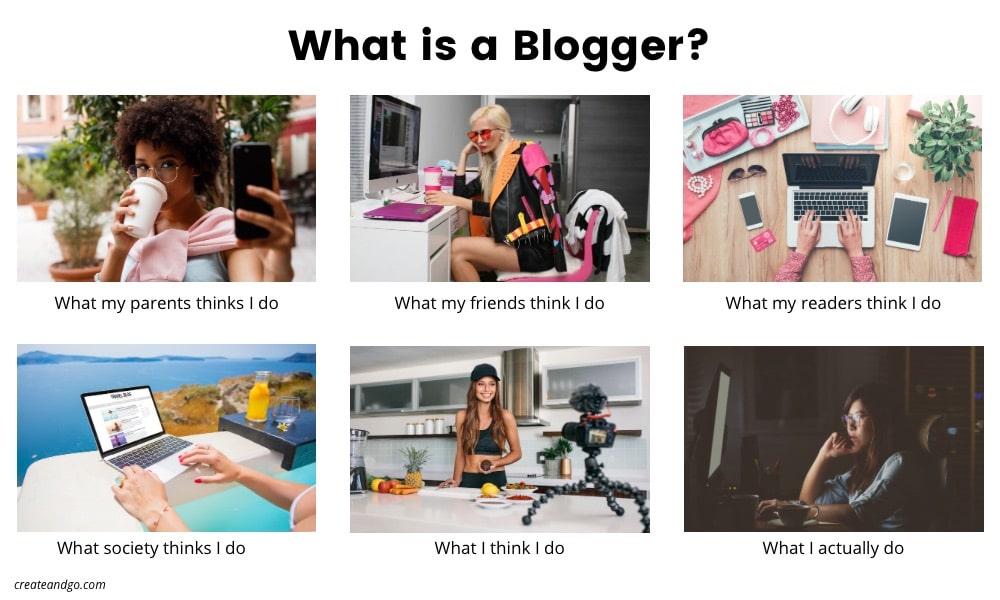 What Successful Bloggers Say About the Blogger Definition
We spoke to several bloggers to get their take on the "blogger meaning," and here's what some of them had to say:
"There's a key distinction that often gets overlooked. While all writers put some of themselves in their work — regardless of the material — bloggers provide a more explicit perspective.

Like a journalist, a blogger documents what they see.

However, they do so with that subjectivity, not as a liability, but as an asset. Readers come to them specifically for their distinctive take on their subject matter.

And though technology has made it easy for everyone to share their thoughts, it is the deeper connection between a given blogger and their loyal readers that allows the best to shine through and develop a fan base."

— Robert Yaniz Jr., Crooked Table
"A blogger is someone who shares what they are passionate about to try to make other people life's a little easier whether it's tips and tricks, experiences, recipes, etc…"
— Stefanie Langan Skrzypek, Stef's Eats and Sweets
Bloggers are influencers.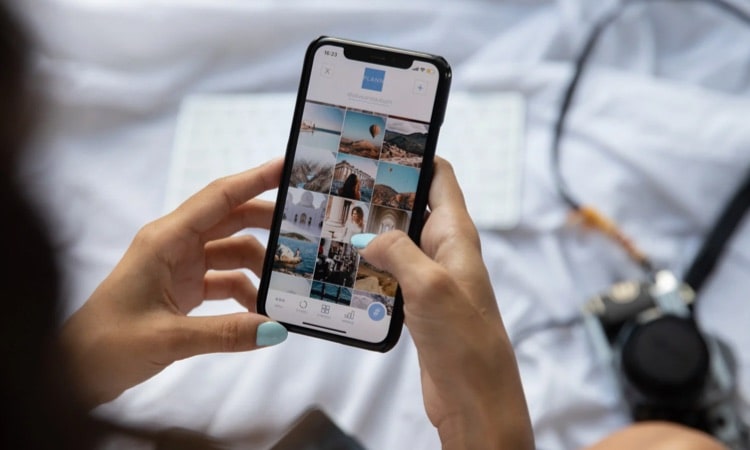 "What is a blogger? To me 'blogger' is such a catch-all term. When I first started, it was basically just an online journal and a place to post stories about our lives, recipes, and a record of our family adventures.

While blogging still encompasses all of that, it's taken a turn into so much more.

Over time bloggers have come to realize that they can influence real, actual people and even make money for it.

Blogging is something that made us into amateur photographers, better storytellers and helped connect us with brands and readers from all over the Internet."

— Robin Rue, Masshole Mommy
But the beauty of blogging is that you don't HAVE to be an influencer. You can be whatever you want to be and there are a lot of options.
The Many Hats (and Jobs) of Bloggers
Now that you have a better grasp of the blogger meaning, what are the actual activities or tasks that a blogger does?
Many people tend to think that bloggers mostly just write a blog post every so often or that the bulk of their work is content writing, but this really couldn't be further from the truth.
Bloggers aren't just writers anymore. In fact, some bloggers don't even write any of their own content.
But beyond writing blog posts, there are so many more "hats" that bloggers wear. Bloggers can also be:
Educators
Entertainers
Storytellers
Influencers
SEO practitioners
Photographers
Trend watchers
Photographers (or curators of photographs)
Researchers
Content curators
Teachers
Connectors
Editors
In some cases, bloggers are also
Advertisers
Affiliate marketers
Videographers (and video editors)
Negotiators
Podcasters (and audio editors)
Graphic designers
Web designers
Email marketers/newsletter writers
Op-ed writers
Course creators
Managers
Publicist
Inspirational leaders
Consultants
Brand ambassadors
Customer service representatives
Accountants/bookkeepers
In short, bloggers are the backbone of a lot of the content on the internet. They create and/or curate content around their area of expertise, and they do this while also keeping the reader engaged and informed.
Are all bloggers also business owners?
No, definitely not! There are a lot of blog owners out there that start a blog from a hobby or side project but don't actually have the desire to turn it into a full-time business.
Or there are many that try to and then decide that it's not for them.
As pro-blogger Tracy Shaw of Food Wine Sunshine and Healthy Family Project says,
"A blogger is anyone that has a desire to share their story with others. There are so many different voices out there now, where I can say that anyone can be a blogger, but whether or not you want to do it professionally is something different entirely."
While many people start blogs, there are more than 455 million WordPress sites alone. Raelyn Tan reported that for 90% of bloggers, it's just a hobby.
In fact, less than 15% make enough from their blogs to quit their day jobs.
But that's not for a lack of trying on some people's parts — and just because the majority of people aren't earning much money from their blogs, doesn't mean that you can't start a successful business with it.
We teach people how to become successful every day in our beginner blogger course, Launch Your Blog Biz.
Turning a Blog Into a Business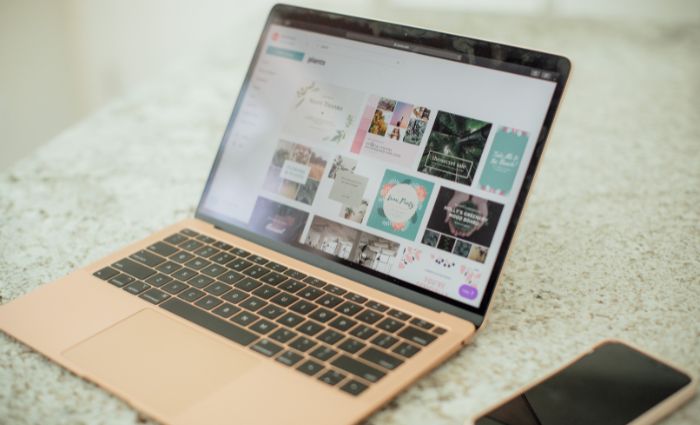 As we shared above, bloggers can hold many titles, and one of those can be an entrepreneur — if you want it to be.
It's how Create and Go was started. What began as a humble health and wellness blog turned into a 7-figure blogging empire today — and that was intentional.
The purpose of the first health blog came from a desire to build an online business and quit our full-time jobs. That was what we set out to do and we achieved it.
You can read more about Create and Go's success in our income reports.
The journey hasn't always been easy, but let me tell you, my friends. The juice is worth the squeeze.
Starting a blogging business is simple. I'm not saying EASY — but the process is still relatively simple. Let's talk about it.
How to Become a Blogger Business Owner
What does it mean to be a blogger that has successfully transitioned from a full-fledged entrepreneur? Let's take a closer look.
As I mentioned before, not everyone is successful in their attempts to monetize their content. Many fail, some achieve some success, and even fewer achieve enough success for it to replace their full-time job.
It takes a lot of hard work and dedication but also taking the right steps at the right time. Let's go over the basics of how to become a successful blogger.
1. Get Your Mindset Right
You have to get comfortable not just with the blogger meaning, but also with the idea of being a business owner.
The word "entrepreneur" can be a little scary at times, and I'll admit that it's never one that I personally identified much with.
But that's really what you are. You are starting a business — a real, tangible thing that you must work at to build a foundation and grow it into a sustainable entity.
So the first thing that you can do is to get your mindset right about this and make the right investments in your blog from the beginning.
Mindset is so important that in our courses, we break this down and help you really get into the nitty-gritty of what it means to be a blogger earning a real income.
2. Start and Launch Your Blog
Well… obviously… to be a successful blogger, you must start a blog. But even this part is relatively easy to mess up.
What's your blogger definition? Hobby blogger or successful blogger? Because many people start out the gate going in the wrong direction.
We outline the right steps to take to start a blog in this tutorial.
You'll need a good niche, a customizable theme, and really great content that draws people to your page. No visitors means no potential customers.
Pro Tip: Pick a good niche that people are regularly going to be searching for content related to.
Highly successful bloggers know and understand the importance of creating content that solves a real problem that people have.
Never write a blog post or other piece of content without real intent and purpose behind it.
3. Develop a Monetization Plan
There are so many ways to make money as a blogger these days. You might be surprised by how many options you have.
The lowest barrier to entry is with ads, but this won't make you much until you have a lot of visitors to your blog and can partner with a good ad network.
Otherwise, you're going to make pennies getting started with Google Adsense.
The most popular method that can earn you more is affiliate marketing.
The Blogger Meaning of Affiliate Marketing
Affiliate marketing is a way for businesses to work with bloggers to promote their products.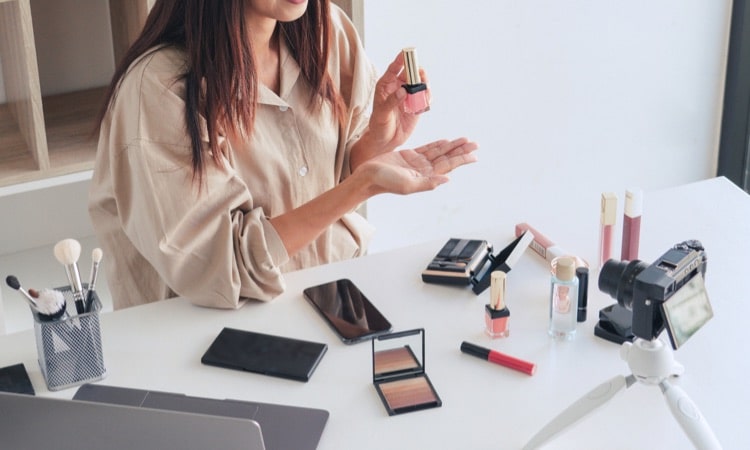 Bloggers produce content related to products that they are an affiliate for and then are typically paid a commission for each sale they generate.
When you join an affiliate program, you receive an affiliate link that you can use to promote the product or service on your blog.
Then, when someone clicks on one of your links and makes a purchase, you earn a commission from sales generated via that click.
There are a few different ways that affiliate marketing can be structured, but that's basically how it works.
You can typically earn anywhere from 15-70% of the sale price for any sales that you generate, and some of these can be recurring monthly revenue on subscriptions as well.
You earn some great income and the affiliate company and brands get free traffic and exposure to their products and services.
It's also a really great way to build relationships with influencers and other potential customers. Some of our brand partners at Create and Go include:
These are all services that we use in our business and recommend to our audience.
But affiliate marketing is just the tip of the iceberg. There are many other ways that bloggers make money.
We cover this in greater detail in this post, but here's the most important takeaway:
We already mentioned ads. There are also sponsored posts, where other people pay to publish content on your website.
And then selling your own products and services, which is generally the best way to become a successful blogger quickly.
How do you want to earn money on your blog?
There are a lot of ways that you can run a successful blog, and sometimes it boils down to what kind of blog owner you WANT to be.
For example, let's say you're a mechanic with a blog that teaches people all about how to fix a variety of cars.
Your monetization plan might look like this:
You write blog posts and other content about all the cars you have worked on including how to fix some of the most common problems with each of them
You sign up as an affiliate with Amazon Associates or a direct-to-consumer car parts company and add affiliate links for every car part you discuss throughout your content.
You also offer video consultations for people trying to DIY their car issues because you can do that anywhere with WiFi.
You line up sponsored brand deals to write sponsored posts for tire companies, car cleaning products, and perhaps even car manufacturers if your blog gets big enough.
You sell ad space or work with an ad placement service like Mediavine.
You start developing and selling courses that teach how to DIY car maintenance.
Are you starting to see all the fun ways a simple mechanic blog can monetize and make bank?
And there you have a successful blog about mechanics! The most exciting thing is this barely scratches the surface of how you could make money with a blog like this.
If you want to be a successful blog owner, it's important to have a real plan in place when it comes to your monetization.
If you are diving into this without intention, you're going to be sitting, waiting, and wishing for a long time before you find success.
4. Get Good at Email Marketing
This is a step that many new blog owners like to skim over or not prioritize in the beginning, to their detriment.
Building an email list is really important to start turning your visitors into subscribers and building relationships with those subscribers.
Without an email list, every visitor that you get to your blog is gone and may never return. When they subscribe, you can continue to send them content and products.
It also gives you a buffer against the algorithms. If your TikTok or Pinterest traffic dries up overnight, your email list still remains an asset full of people you can reach and market to.
And speaking of that, let's talk about how important traffic is.
5. Get More Traffic and Grow Your Audience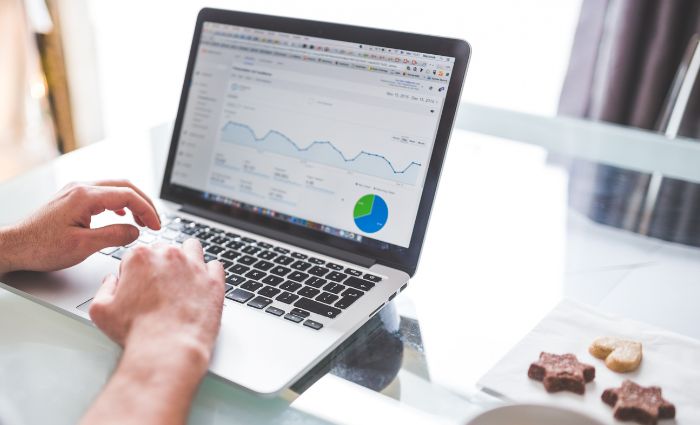 There's nothing worse than writing a blog post or some other great piece of content and then no one is around to really appreciate it.
Getting visitors to your blog is one of the hardest parts of being a successful blog owner — sometimes even harder than monetizing.
And you have options here too. We aren't influencers here at Create and Go. It's just not our thing.
We prefer to focus on searchable traffic — like Google SEO, Pinterest, and YouTube.
This is where you will start improving your SEO, creating even better blog posts, and perhaps even starting a YouTube channel and/or a podcast.
You can also start working on your networking skills. Getting in the mainstream media and being featured on other blogs, YouTube channels, podcasts, and more can all help you tap into new audiences and increase your traffic.
Are you ready to be one of the more successful bloggers?
We've covered a lot in this post! Armed with your blogger definition and the answer to "What does it mean to be a blogger?" there's only one thing left to decide.
Are you ready to actually become a money-making blogger yourself?
Because here's the truth. Blogging is easy. Successful blogging — not so much.
While it's simple to set up a website and write blog posts, it will take a lot of time, energy, and resources to really make money as a blogger.
But, blogging can also be the most rewarding thing you have ever done.
Blogging has paved the way for us to quit our full-time jobs, travel the world, and achieve levels of success we had only ever dreamed of.
It has helped us create a life we never knew was possible. Getting to wake up every day and build our own business online — from the comfort of our homes.
So now, I want to ask you… Are you ready to inform, motivate, and entertain others?
Are you open to putting yourself out there and showing the world what you have to share?
Here are our best ways to get started and get some help along the way:
If you found this article on the blogger definition helpful or have anything else to add, please do so in the comments below! We'd love to hear from you!