We partner with bada$$ companies that offer products that help our readers achieve their goals! If you purchase through our partner links, we get paid for the referral at no additional cost to you! Read our disclosure for more info.
Most articles on how to get more traffic to your blog are about shortcuts and short-term strategies. We're going to tell you some of our best strategies that will get you sustainable, long-term results.
We have now started two successful blogs in two different niches that we drive traffic to using Pinterest, Google, YouTube, and Facebook.
We're on Instagram, but we use it more for our personal accounts – not as a traffic driver to our websites (not yet anyway).
With our blogs, we have been able to grow the following social media accounts:
We started a health and wellness blog first. After making $103,457.98 in our first year with this blog, we started Create and Go to teach others how to start an online business. You can see our blog income report for more info.
One thing that we have learned from growing these various accounts is that it doesn't matter WHAT platform you are using to drive traffic to your blog…
Many of the most important strategies for how to get more traffic to your blog are all the SAME – regardless of which platform you are using!
Traffic is OH-SO-IMPORTANT to your blog. I think it's a more difficult piece of the puzzle than monetization, to be honest.
Anyone can create a product or apply affiliate marketing strategies on their blog, but it takes time and a LOT of work to get a considerable amount of traffic to your blog on a consistent basis.
Below are some of the best strategies that we have learned and personally use on our blogs to grow our traffic.
1. Stop Trying to Do Everything
I think it's important to start here because this is a common blogging mistake that we see ALL the time. We made this mistake in the beginning as well.
Many new bloggers begin designing their blogs and when they get to the part where it's time to link social media accounts, guess what they do? (I bet you're guilty of it too).
They sign up for an account on every social media account they can: Twitter, Facebook, TikTok, Pinterest, and Instagram, etc.
I think YouTube is still a little too scary for most new bloggers, so I imagine they let that one go.
And then they try to post new articles on every platform and wait for the traffic to roll in.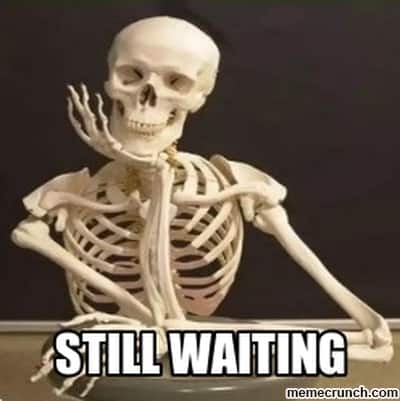 This is EXACTLY what we did. We posted on Facebook, Instagram, Pinterest, AND Google Plus every time we released an article. *facepalm*
How. Exhausting.
Stop trying to master every potential platform for blog traffic and instead focus ALL of your attention on mastering ONE platform first.
If you're a real go-getter, you might be able to handle two platforms – but no more! If you're able to drive traffic from two different sources, they can help each other grow.
(i.e. Google recognizes when tons of people visit your site from another site like Pinterest or YouTube and this can help increase your ranking in Google search results).
Only when you are driving some consistent traffic to your blog from these 1-2 sources should you even attempt to focus on incorporating another form of traffic into your strategy.
Diversification is a good thing, but you need to learn an entire platform inside out if you really want to drive SERIOUS traffic from it.
Focusing on multiple at once will only leave you time to barely scratch the surface on any of them.
2. Focus on CONTENT – Not Followers
Everyone always gets so worked up over follower counts. I get it. It's a social proof thing. It's a popularity contest. Hell, I started the article with our social proof because I know that it MATTERS to people.
I get it. Sometimes you don't get taken seriously if you don't have a certain amount of followers. They are important for these reasons. You have to be careful though.
Followers aren't always a sign of success.
They can be bought or gained through spammy methods like following and unfollowing (I'm looking at you, Instagrammers!). Following and unfollowing totally WORKS, but guess what?
It doesn't give you ENGAGED followers!
Most instagrammers who do this have terrible engagement rates, which only makes their content seen LESS in the Instagram algorithm.
Pinterest, like Instagram, also has limits on how often you can do this on their platform. Do you need any more proof that it's BAD BUSINESS to try to game the system this way?
Here's the deal about followers as they relate to traffic.
The content that you produce matters infinitely more than followers do when it comes to actually driving traffic to your blog. Followers are useless if they aren't engaging with your content anyway.
Social media platforms and search engines are constantly changing their algorithms to support this model. Pinterest has reduced its emphasis on following boards and accounts, and Instagram has done the same by introducing new concepts like following hashtags rather than entire accounts.
If you have some of the best content out there and you work at getting it in front of people, your social media accounts WILL grow quickly!
And if you still aren't convinced, read our article on how to get more followers on Pinterest as it better illustrates the point in this section.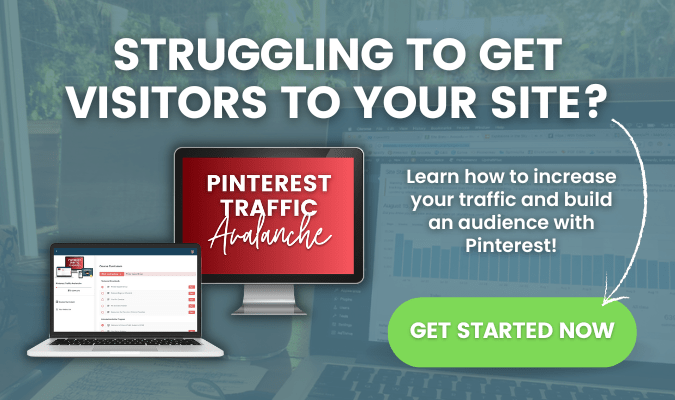 3. Stop Searching for Shortcuts
I'm going to tie this one right into what was just said above.
Shortcuts = short-term results.
Real work and solid strategies = long-term results.
I'll let you decide which one you'd like!
Following and unfollowing will get you tons of followers quickly, but it will lead to poor engagement and ultimately hurt your traffic in the long term.
It's much better to grow organically at a slightly slower pace than to grow quickly using cheap tactics. ENGAGEMENT is what drives sales. Not followers.
It's okay to search for tips on how to get more traffic to your blog because that's how you found this article – duh! But make sure that you are implementing the right strategies to help you achieve long-term, sustainable results.
The bottom line is that you will get results based on the amount of work that you put into it.
4. Publish New Content Regularly and Consistently
This one might seem obvious, but did you know that social media platforms and search engines actually favor users that post more often?
It's true, and we've tested it ourselves. Over the last couple of years, there have been points in time where we stopped publishing content for as long as 2-3 months at times.
We didn't do it on purpose, but we got really wrapped up in creating products, sales pages, and other parts of monetizing our blogs.
Every single time we stopped publishing new content, our traffic dropped. And every time we started publishing more content again, it rose back up again.
In our experience, posting more often does help to increase your traffic to some extent. We have gone through periods of posting as often as 3x a week.
Now, this is a little crazy and something that most of you probably can't keep up with. That's okay.
But make sure you're utilizing AI to help you produce content whenever possible. For example, Jasper is what we use to help us write blog posts better and faster.
Find a posting schedule that works for you and your blog and stick to it. Publish at LEAST 1-2 new articles each week while you are trying to actively get more traffic to your blog.
A good way to help you stick to this schedule is to write and edit articles in batches.
You can try spending a week writing and editing content and have it ready to go a month in advance to free up your time to focus on other tasks.
And remember that this only works when you are writing quality blog posts. We've hired writers to help us publish more often and the content (and our traffic) suffered because of it.
You can use an AI tool to write blog posts but there is still no substitute for your own experience!
5. Try Doing Some Outreach
Regardless of which platform you are using, outreach is one of the BEST ways to help you get more traffic to your blog organically.
Let's elaborate by going over a few examples:
Google: Guest posting can give you backlinks to your blog, which can help boost your SEO and increase Google search traffic.
Facebook: Getting other accounts to feature you or networking in Facebook groups can get you more exposure.
Pinterest: Joining group boards and other strategies like using

Tailwind Communities

can help you get more traffic to your blog before you get your own followers.
Instagram: Using hashtags, tagging other accounts, and sponsored posts can help you get featured on bigger accounts, which can get you exposure and new followers.
Outreach helps your accounts and your blog get more exposure organically and can help increase your engagement by bringing in new followers that actually choose to follow your content because they truly like it.
Outreach also has other benefits like helping you build relationships and partnerships with other bloggers in your niche.
We have developed a great relationship with some other bloggers and content creators in our niche that have led to a number of different collaborations, including guest posts on their websites:
Outreach can be SUPER powerful and impactful for your blog in the short and long term!
6. Consider Spending Some Money on Ads
I know, I know. Nobody wants to spend money on advertising. Starting a blog is costly enough.
But spending money on advertising to get more traffic to your blog doesn't necessarily mean spending hundreds or thousands of dollars every month.
Try shifting your thought process on how you normally use advertising. Instead of using it for the sole purpose of driving traffic to your blog, consider using it to test out new ideas.
When we first started out on Pinterest, we often spent only $5 at a time on an ad. We bid low and only used it to see what pins received the most interest and the most clicks.
This helped us alter our strategies with our pin creation and figure out what type of content people were interested in.
Some of the promoted pins received a LOT of engagement and some of them bombed. We didn't bother to waste much more time with some of the pins that bombed.
Spending even just a few dollars on advertising can help you determine how people respond to your content and ultimately help you improve your social media content over time.
I encourage you to test this out on any platform to see how people respond to your comments. Forgo that Starbucks latte this weekend and spend $5 on advertising for your blog instead.
7. Get Help From the Right People
Lastly, get some help, y'all!
Buying courses taught by people who have put in the work and learned the real strategies behind what it takes to grow a social media account is one of the quickest ways to get ahead.
We started off no differently than you. Our first blog failed and it took us several months to start making money with Avocadu.
We started at the bottom too. We grew all of those social media accounts from 0.
Here are a few courses that we can recommend on growing social media accounts: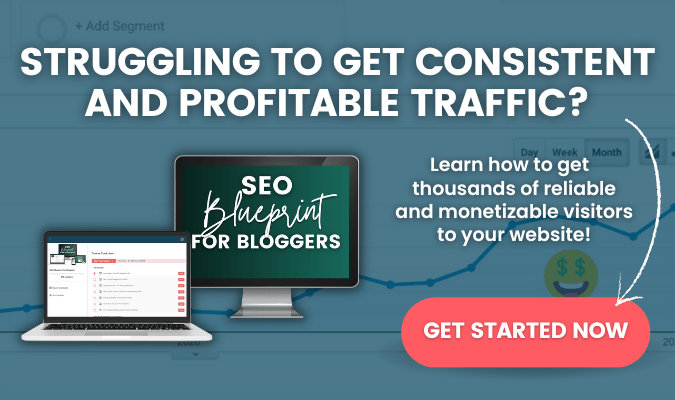 We bought courses too!!! Boy did we ever. We spent THOUSANDS on courses in those first few months trying to learn different traffic and monetization strategies.
These courses were an investment in our blog and look how it has paid off! Ahem, social proof. But more importantly… TRAFFIC!
We're at the point now where we always look for paid courses when we're learning new skills because it ends us saving us time and money in the long run.
No one enjoys spending months in the dark trying to search for free information across every nook and cranny of the internet.
Remember that the most important aspect of learning how to get more traffic to your blog is actually TAKING ACTION. Get focused, decide where you need to spend your time, and PUT IN THE WORK!
We hope you enjoyed the article on how to get more traffic to your blog! Please feel free to leave us a comment below if you did or if you have any lingering questions!