We partner with bada$$ companies that offer products that help our readers achieve their goals! If you purchase through our partner links, we get paid for the referral at no additional cost to you! Read our disclosure for more info.
Some blogging sites may feel better on your wallet, but many aren't ideal if you plan to monetize your website. The best blogging platforms to make money are going to differ greatly from the free options. A comparison and a deeper understanding of the topic will help you choose the best blogging platform for you.
As a beginner blogger, it's very easy to get overwhelmed by the options that you have when you first start your blog.
You need to set up all of the following:
a domain name
hosting plan
blogging platform
etc.
And you really need to have all of this decided BEFORE you take the first step.
We've added sections about monetizing in this article because choosing between the best blogging platforms and hosting plans can affect your ability to make money.
It's very important to begin with the end in mind when you start the process of choosing the best blogging platform.
Before we get into what the best blogging platforms are, let's talk about what a blogging platform IS and more specifically, how it differs from blog hosting (because you need both).
What is a blogging platform (also called a "blog site")?
Well, let's start with an understanding of the basics of how websites operate.
All websites are composed of tons of lines of written code that work together to build the appearance of the website. When you build a website from scratch, you must manually write every single line of coding.
Thankfully, we have software that does this for you!
A blogging platform serves as the "bones" or the foundation of your blog. It contains pre-coded templates that let you avoid the coding grunt work to get your blog online.
Blogging platforms don't technically cost money because they all offer free hosting plans, but you must beware of using free blog hosting.
What is blog hosting?
All blogs and websites must be hosted by a server to actually take your blog "online." Blog hosting companies contain TONS of these servers and exist solely to make sure that your blog is online and people can access it.
All blogging platforms offer a free hosting plan when you choose their platform, but most of them also offer paid packages too (called self-hosted plans).
Our #1 recommendation for blog hosting for beginners is Bluehost. It's what we used to take our two blogs to six figures in the first couple of years.
So, why would I want to pay for blog hosting when I have a free option?
In general, free blog hosting sites are better for people that want a hobby blog and have little desire to make an income.
There are several limitations that come with free blog sites, including:
Ability to make money with ads
Ownership of your domain name
Access to plugins and other ways to customize your blog
Storage space
Access to premium themes
And more…
The biggest limitation of free blog hosting is how it affects your ability to monetize your site.
What are the Best Blogging Platforms (Blog Sites) to Get Started?
We're going to go over the six largest and most popular blogging platforms and then follow it up with a couple of additional free blogging platforms.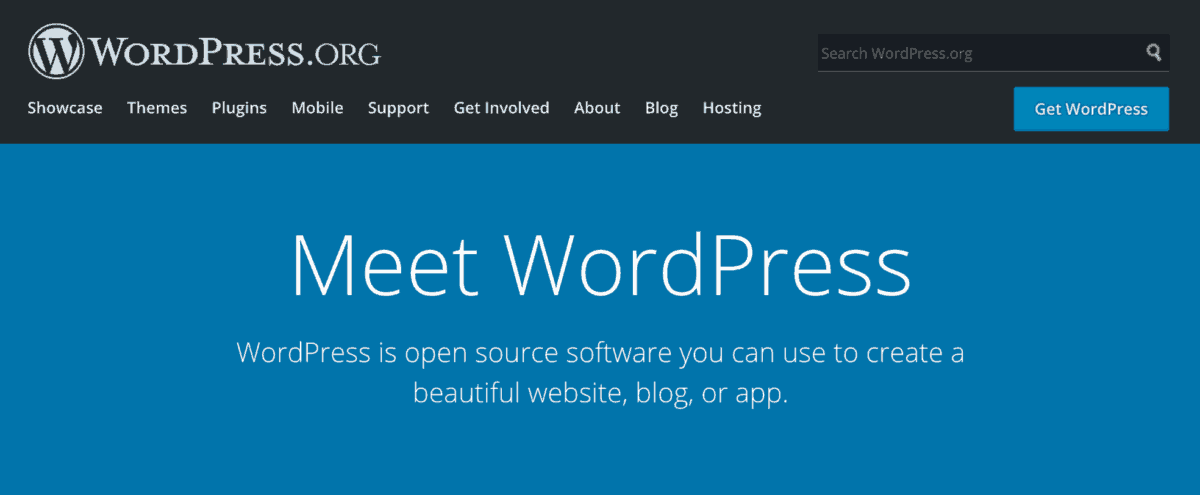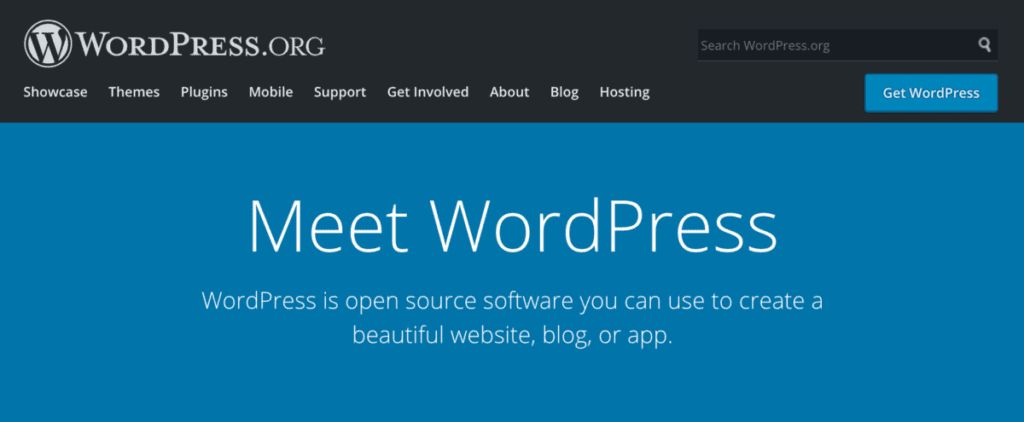 WordPress is the #1 most widely used blogging platform in the WORLD!
There are two versions of WordPress: Wordpress.com (free) and WordPress.org (paid).
The free version comes with the same limitations that we described above, so the rest of this section will be about Wordpress.org (the self-hosted, paid version) that comes with access to a LOT more features.
By far the best part about WordPress.org is that you get access to THOUSANDS of plugins that allow you to customize your blog in a variety of ways, including adding contact forms, email forms, social media buttons, and so much more.
Other blogging platforms are not as widely used, so they have fewer plugins, themes, and other customizations to choose from.
Let's look at the practical side of that.
When you're trying to install social media buttons or some other feature on your blog and you Google how to do this, the articles on the first few pages of your search will all be for WORDPRESS plugins – not relating to Wix, Squarespace, or any of the other blogging sites that we will discuss.
Pros:
More control over your blog design
Access to thousands of plugins and themes to customize your blog
Great customer support plus TONS of articles written on using the platform
Easier to integrate with most other software as you grow your blog
Cons:
A little bit more of a learning curve compared to some other blogging platforms
You need to handle your security and backups
Pricing:
As low as $2.75/month but varies depending on which blog host that you use to host your WordPress blog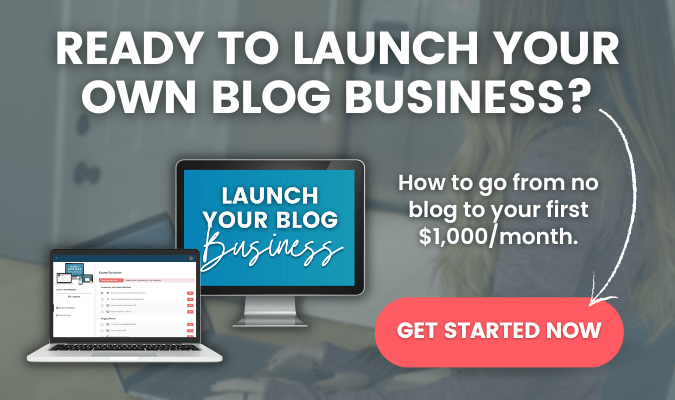 Bottom line: You will have FAR more blogging tools to choose from if you choose WordPress.
WordPress offers the best price for customizations, including themes, plugins, and other software integrations. d other software integrations.
Our recommendation: Pair WordPress.org with a great hosting plan like Bluehost. You can sign up for Bluehost for as low as $2.75/month (through our discounted link) and install WordPress on your site in just one click! Your Bluehost plan also comes with a free domain name as well!
Wix is probably best known for its drag-and-drop software. This makes it incredibly user-friendly with a much smaller learning curve. There is a free version as well, but it is even more limited than the free version of WordPress.
There are very few customizations offered on the free version and you are stuck with Wix ads on your site. The paid version is really the only way to go if you are looking to make money.
Pros:
Easy-to-use drag-and-drop software makes it incredibly beginner-friendly
Less of a learning curve when building your site
Cons:
Far fewer options for themes and third-party plugins
Plans are less flexible due to lack of hosting options
Costs extra if you want to build an eCommerce store on your site
Free version is very limited and includes Wix ads on your site
Far fewer software integrations than WordPress
Pricing:
$14/month and up, depending on what hosting plan you choose
Bottom Line: Wix is easier to use than WordPress, but it's quite a bit more expensive for a paid plan and ultimately more limited as far as customizations available.
It's much easier to get started and design your blog on Wix, but you will ultimately hit roadblocks in your growth due to the limitations of plugins and other software integrations.
You've probably heard a lot more about Squarespace lately because of how much they have ramped up their advertising. I know I see it all over Facebook and YouTube.
As of right now, Keanu Reeves, aka the most likable guy ever, is their spokesperson. What a power move!
Squarespace, similar to Wix, also has drag-and-drop software, making its user interface great for beginners with no prior website design or coding knowledge.
Pros:
Beginner-friendly, drag-and-drop software
Great for small businesses
Cons:
Far fewer options for themes and third-party plugins
Plans are less flexible and more expensive to add eCommerce stores and other add-ons
Far fewer software integrations than WordPress
Significantly more expensive than the previous options discussed
Pricing:
Starting at $14/month
Bottom Line: This is a great option for those that are less tech-savvy, but you will still find yourself with limitations and fewer options down the road when you are looking to grow your blog and monetize it.
Squarespace is ideal for small brick-and-mortar businesses looking for an online presence but not for full-time bloggers looking to run their entire business online.
Weebly is yet another drag-and-drop website building, although it's lesser-known than Wix and Squarespace and has fewer options.
Pros:
Beginner-friendly, drag-and-drop software
Cons:
Very few software integrations available
Significantly more expensive
Pricing:
Starting at $6/month for a very limited plan
Bottom Line: If you are going to go the route of the drag-and-drop software, go with Wix instead. It provides more options and customizations and much more bang for your buck.
The free blogging platforms described next are all going to have the same limitations that other free blogging sites have, but we still felt that they were worth mentioning and comparing in this article.

Blogger is actually owned by Google, so it's one of the only free blogging platforms on which you can install Google AdSense and earn ad revenue. You also get access to Google Analytics to track stats on your site.
Unfortunately, you will still run into the same problems of limited access to third-party software and plugins. Blogger also isn't updated very often, so the software that is available can sometimes be outdated and less reliable.
Aside from the ability to earn ad revenue, it is still much harder to monetize your site with Blogger.
There are no paid hosting options and you also can't have your own domain name (your blog name will have ".blogspot.com" in the URL).
Tumblr is a great place to network with other bloggers and content is shared regularly in the form of "re-posting."
This adds an additional way to get exposure to your content that other platforms don't have because it is somewhat of a "social" media platform itself.
That being said, the design capabilities are extremely limited on Tumblr. You are limited to a set of themes or templates to choose from.
The design and software limitations of Tumblr make it much more difficult to monetize.
One upside of Tumblr compared to Blogger is that you can purchase your own domain name to use with your site.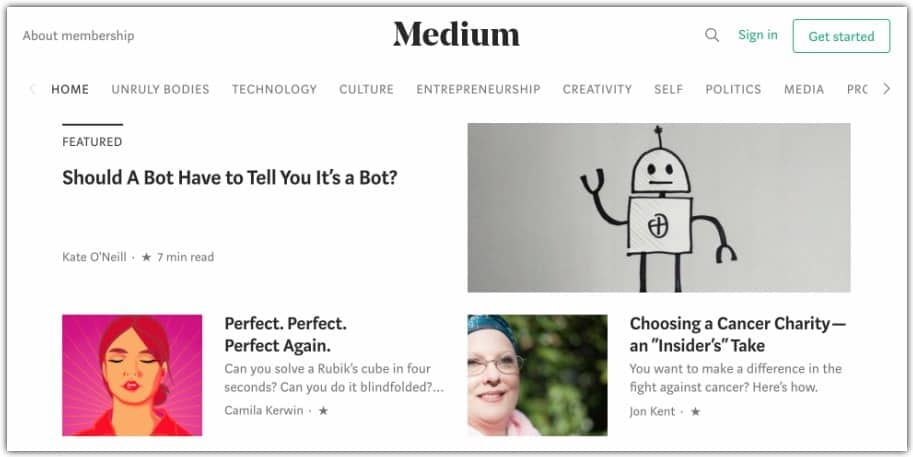 Medium is a much different blogging platform from the other options that we have described so far because it is actually a community of writers and bloggers.
While Medium is easy to get started and set up a basic web page, it's not ideal for those looking to build an online business.
Medium is more of a place to write, have your thoughts heard, and connect with others. You cannot put ads on your site and you don't own your audience.
On a traditional blogging platform, you drive traffic to your blog, own your social media accounts, and can build an email list.
With Medium, you don't own any of these sources of traffic and do not have the usual list-building tools available to you.
Choosing a Blogging Platform
To summarize our above comparison of the best blogging platforms…
WordPress.org + a paid hosting plan (like Bluehost) is the only way to go if you are serious about starting an online blogging business and growing it quickly.
We recommend Bluehost as your hosting provider because they have incredible 24/7 service and one of the best reputations as far as hosting providers go. It's also what we have used for 2+ years now.
WordPress.org is free with a Bluehost plan, and your plan also comes with a free domain name.
This blogging platform and blog hosting plan will give you access to thousands of themes, plugins, and other software integrations to customize your blog as well as allow you to monetize exactly how you want it to.
If you don't start out with WordPress, we can guarantee that you will be switching over to them somewhere down the road anyway.
Here are some other relevant articles for your blogging journey:
If you enjoyed this article on the best blogging platforms or have any questions for us, please feel free to leave them in the comment section below!