We partner with bada$$ companies that offer products that help our readers achieve their goals! If you purchase through our partner links, we get paid for the referral at no additional cost to you! Read our disclosure for more info.
Proofreading is one of the most important steps in the writing process, yet it is often overlooked by a lot of content creators and bloggers.
A good proofreader can genuinely make all the difference in the quality of a piece of content and take your writing to the next level.
Being such an important part of the writing process, proofreading has become its own entity in the freelance world.
Everyone has heard of freelance writing… but there are a few too many freelancers who don't realize you can rake in some serious cash with a proofreading business.
Because it's not just about checking for grammatical errors, misspellings, and punctuation…
A good proofreader can not only check for errors but also check for clarity, conciseness, and the overall flow of your content.
Lucky for you, if you're interested in being a professional proofreader, there are a number of ways to make money as a freelance proofreader working from home. Many companies and individuals outsource their proofreading needs to freelancers, opening up ample opportunities for those industrious enough to seek them out.
Proofreading jobs can be anything from one-time gigs to recurring jobs — it all just depends on what you're looking for.
Are you looking for steady cash flows? Maybe a few extra dollars here and there to invest in growing your blogging business or some other venture?
Maybe you want to maximize your income and do a little of both… We get it. There is plenty of money to be made in freelancing, proofreading, and writing in general.
Whether you are working a full-time job and looking to supplement your income or you intend to start your own personal business, we are here to show you how to get started, what to expect, and give you some friendly tips along the way.
In this article, we're going to tell you everything you need to know about getting proofreading jobs, including some great resources to find them!
17 Best Companies to Find Proofreading Jobs
Below are the top job sites to find the best proofreading jobs.
1. Fiverr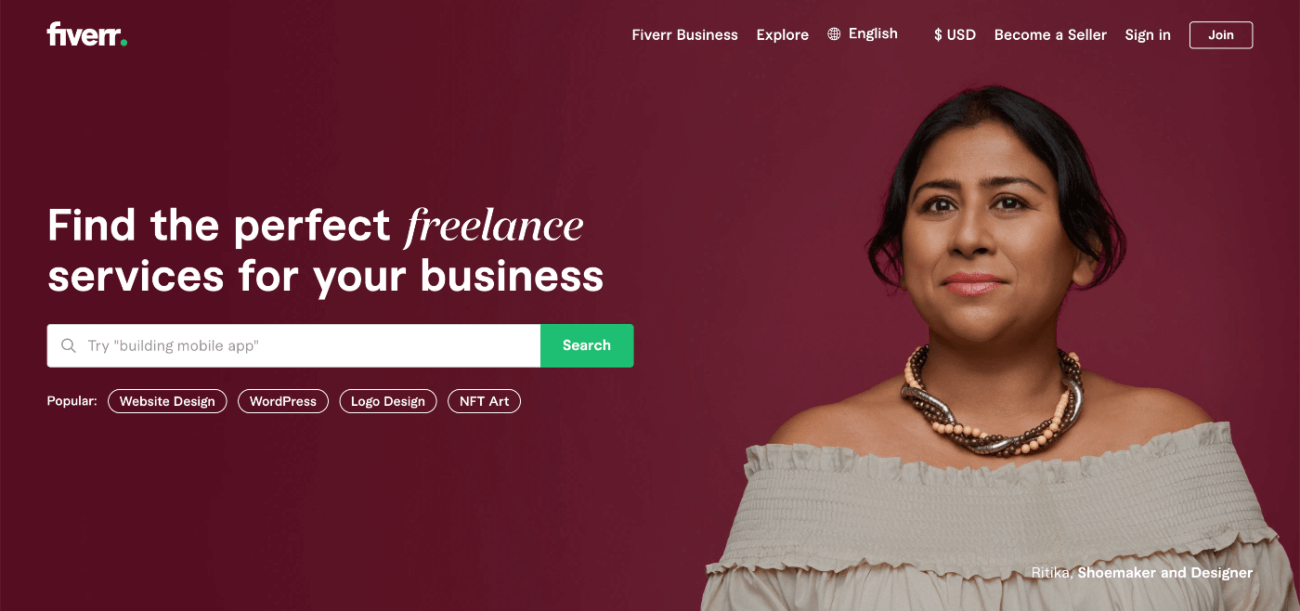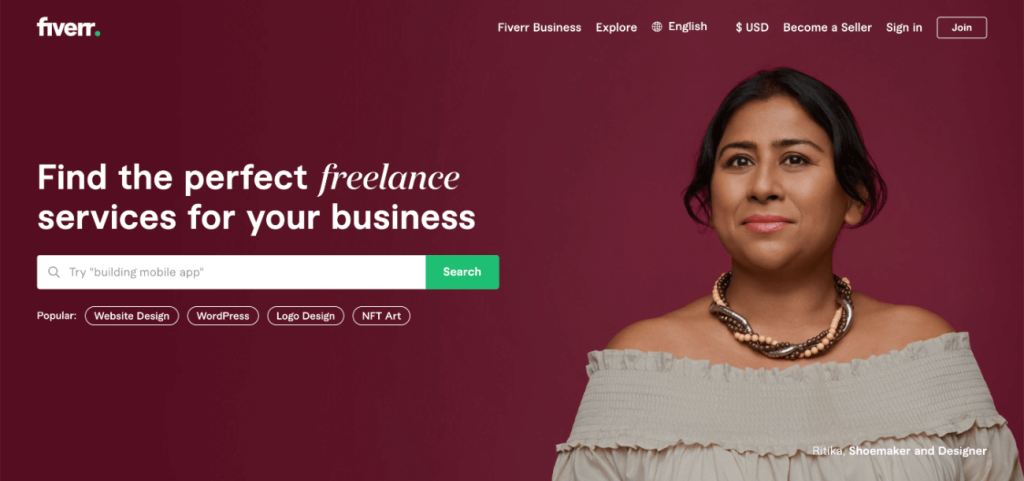 Fiverr is a freelance marketplace that connects buyers and sellers of creative services.
Sellers offer a variety of services, including proofreading, logo design, and website development.
Buyers can browse the Fiverr marketplace for creative services, or post a request for a specific service. Fiverr is a great option for freelancers who are looking for proofreading jobs or any other type of freelancing work. The platform is simple to use and there are a variety of services available.
2. Upwork
If you are looking for an easy-to-use, intuitive system for freelancing, especially as a beginner, Upwork could be for you.
Similar to Fiverr, Upwork provides simple navigation tools that make it easy for anyone to post their request or offer an existing service in exchange for compensation.
The site might be simple but it has plenty going on under its sleek exterior – you'll never run out of options here whether you're starting your first project as a freelancer or you're a seasoned pro.
3. Linkedln
LinkedIn is a professional networking site that allows users to connect with other professionals in their field.
Users can search for jobs, connect with other professionals, and post their resumes on the site.
LinkedIn also offers a number of features for businesses, including advertising and job postings. While this isn't a site where you can work directly, the connections you make here can be invaluable and your earning potential is capped only by your own skill and what you can negotiate.
4. Flexjobs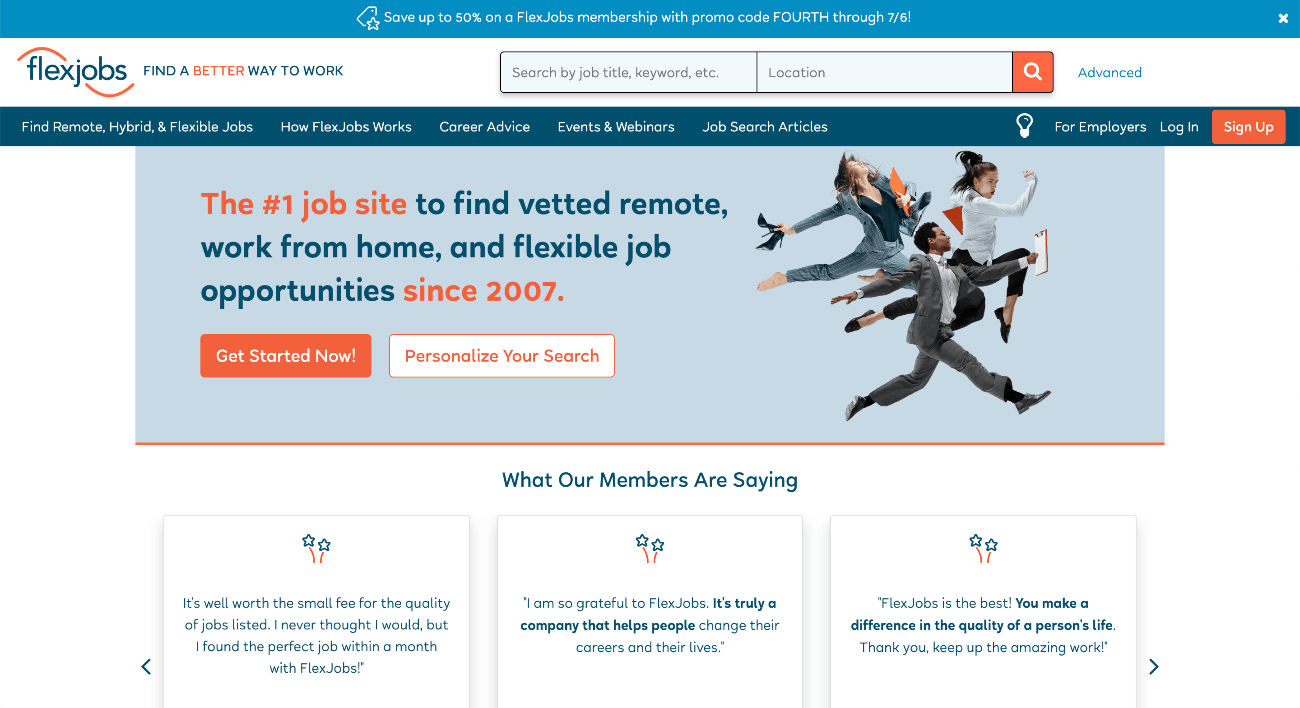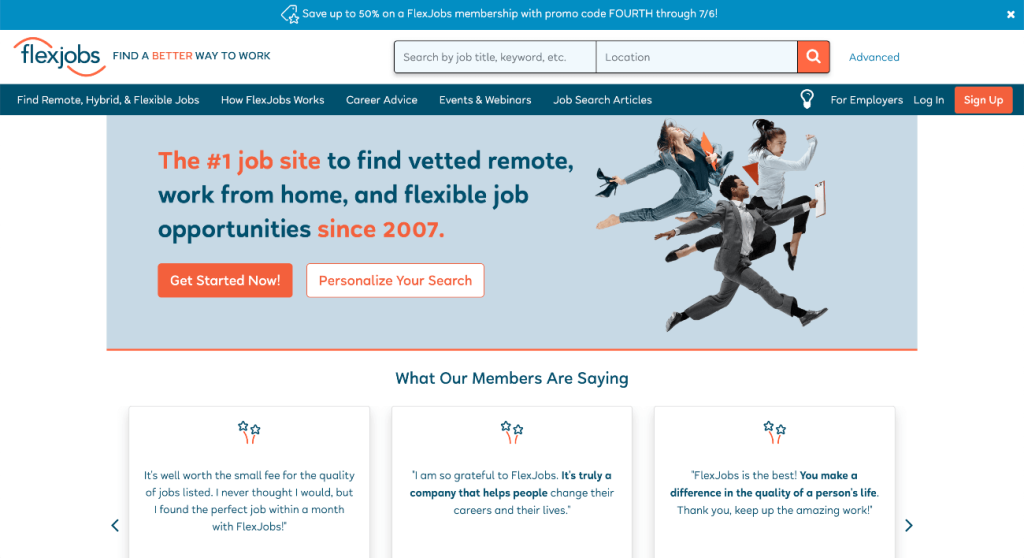 FlexJobs is a great site for finding work from home. In addition to editing and proofreading jobs, they also have other sections with remote positions like marketing or customer service as well!
Check out this resource if you're looking into making some extra money on the side while helping companies meet their goals by using your professional skills in new ways.
Unlike some of the other platforms mentioned in this list, there is a membership fee but at a mere 15 dollars a month, your earnings should far exceed what you're spending.
5. Lionbridge
Lionbridge is a perfect example of one of the points mentioned earlier: Flexibility.
If you're looking for an exotic job that will take your creativity and fluency in different languages to the next level, then Lionbridge is just what you need.
With work-from-home jobs available on their platform at any time of day or night (and even on weekends!), there are plenty of opportunities waiting right around every corner!
Not only does this company offer positions across many countries around the world but it also includes ones specifically tailored toward travelers who want a virtual assistant to help them with all sorts of tasks while traveling abroad.
6. Freelancer
Freelancer is another full-freelance marketplace. Basically, any skill you have here can be converted into extra income.
This encompasses proofreading jobs as well, of course.
Fill out your profile and you are ready to start bidding for jobs. This platform has a very intuitive UI and is easy to use and benefit from.
7. Scribendi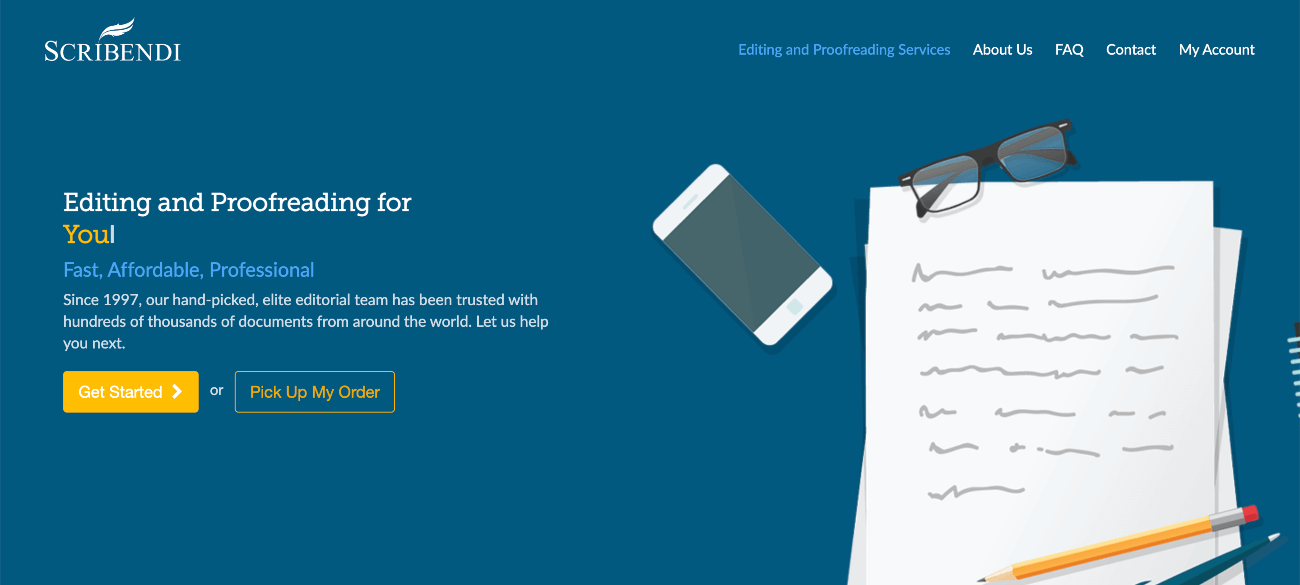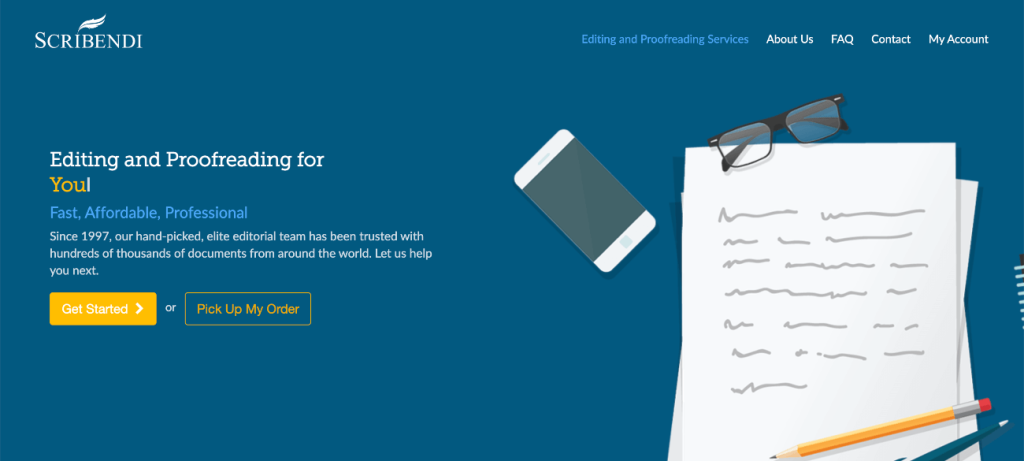 If you have a college degree, Scribendi is a viable option for you.
Keep in mind that you should be able to output 1000 to 1500 words an hour and have roughly 3 years of experience before applying at Scribendi.
With Scribendi, you can make your own schedule and have extremely flexible hours.
Not only that, but the pay on this platform is pretty great. You will be paid once a month via Payoneer, and Editors have reported being paid up to $50 dollars an hour.
8. Gramlee
Gramlee is a proofreading and copy-editing company.
Proofreaders are hired on a project-by-project basis, and the company offers a variety of services, including copy editing, line editing, and manuscript editing.
Proofreaders are responsible for reviewing documents for grammar, punctuation, and spelling errors. Proofreaders must be able to identify and correct errors in a timely manner.
Gramlee is a great option for freelancers who are looking to get started in the proofreading industry. The platform is simple to use and there are a variety of services available.
9. ProofreadingPal
ProofreadingPal is another high-earning site to look into if you have a bit of experience.
With Proofreading Pal, you can expect to make anywhere between $500 and $3000 dollars monthly.
The strict, two-person proofreading model is designed to ensure the highest level of accuracy. In order to proofread with ProofreadingPal, you will need to complete a contractor questionnaire, and there is a 5-10 day waiting period.
10. Scribe Writing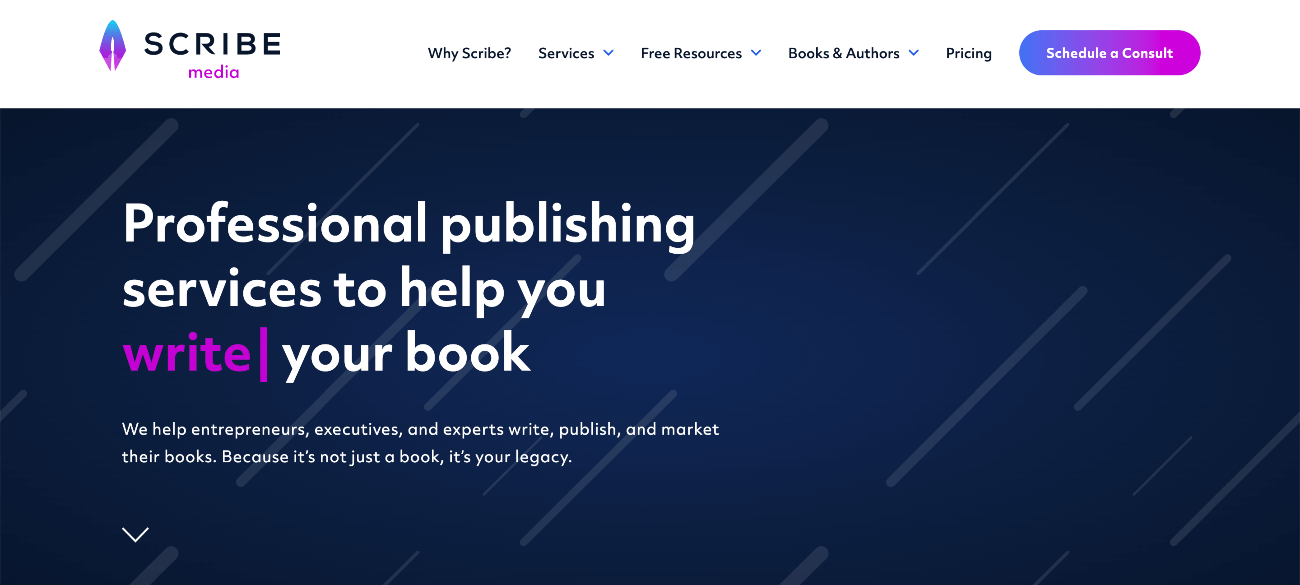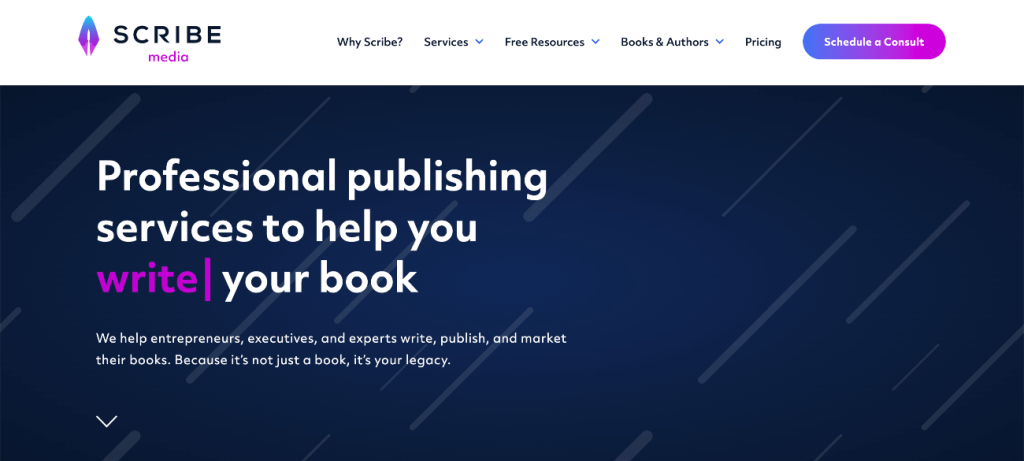 Scribe Writing is another company that can help you get started in the proofreading industry.
The platform is simple to use and there are a variety of services available. Proofreaders for this company are responsible for reviewing documents for grammar, punctuation, and spelling errors.
You must be able to identify and correct errors in a timely manner in order to be successful on this platform.
11. Polished Paper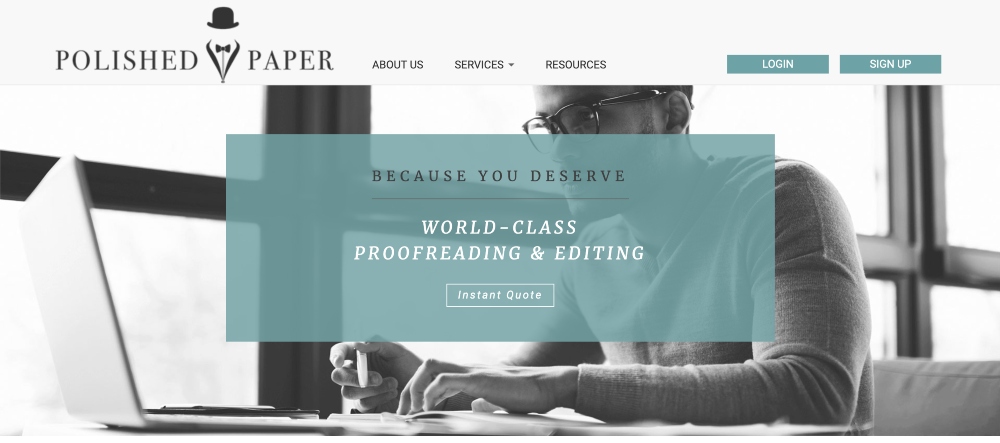 Polished Paper is for those of you that have a significant amount of experience proofreading and are much more confident in their skills.
Consider this the luxury edition of other writing platforms.
This isn't an all-around freelancing site, this site is honed into everything writing and it shows in the quality of the work they produce and the quality of those they allow to write or proofread for them.
In order to be a proofreader for polished paper, you will need to be able to pass a 35-question test that will assess your skill level.
In return, the rate of pay is higher than with other platforms on this list. This is a great choice for journeyman writers and proofreaders.
12. American Journal Experts
American Journal Experts is a company that offers proofreading and editing services to businesses and individuals.
Proofreading services are available for both academic and business documents, while editing services are available for all types of documents.
Proofreading and editing rates vary depending on the type of document, length, turnaround time, and level of service required.
As an added bonus, If you have an Indeed account (which I would recommend if you plan on entering the freelancing world), American Journal Experts allows you to auto-fill your application using your indeed account.
13. Guru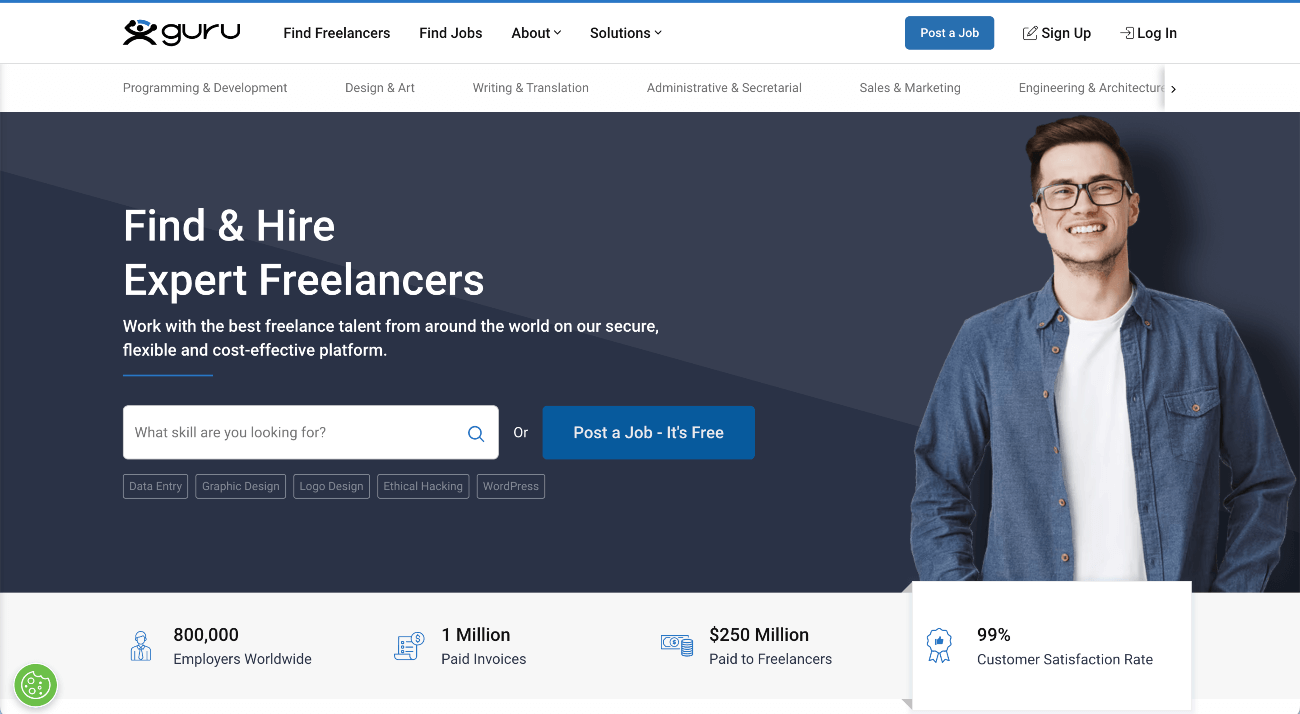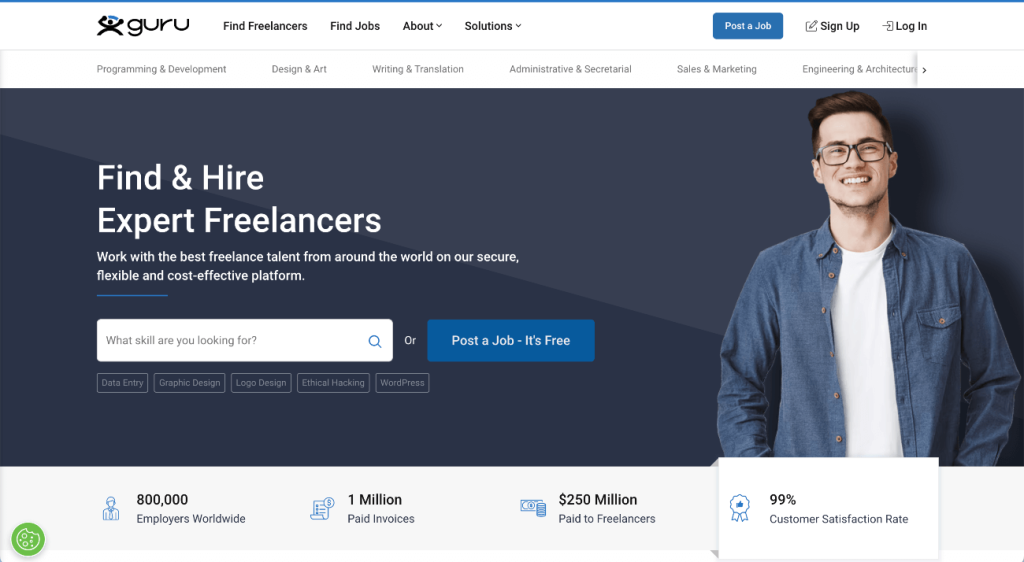 Guru is yet another freelancing platform that includes proofreading jobs and many others.
It was actually created as an online marketplace where people could buy/sell services related products like language translation and editing; however, over time they've expanded into more diverse fields such as graphic design, copywriting, and even social media consultations.
14. Writing Jobz
While the name may spark your innate desire to correct it, it is not a typo.
Writing Jobs is an online marketplace for proofreaders who specialize in different types of editing jobs. You can take on tasks related to academic papers, blog posts, and news articles or books that need extra attention before they're published.
If you are good enough at proofreading any of these types of assignments — there's money waiting! As long as the content hasn't already been scanned by another user first (there are plenty of postings so make sure not to get discouraged!), then you can earn upwards of $11 per page you edit.
Writing Jobz excels partially because it focuses solely on editing, this is not an all-around freelancing site like some of the other sites on this list.
15. Edit 911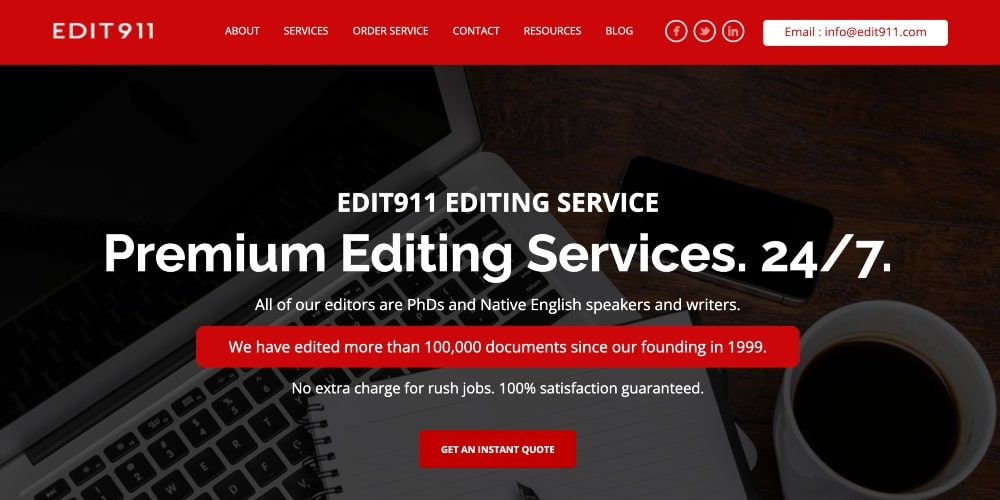 Edit 911 is another platform that has a reputation for being a top performer in the field. This platform is for journeymen and above-level writers and proofreaders.
To proofread or edit for Edit 911, you will need to have at the very least an extensive and verifiable history of A-plus professional proofreading. They are very selective, but a very good platform to work for.
16. MediaBistro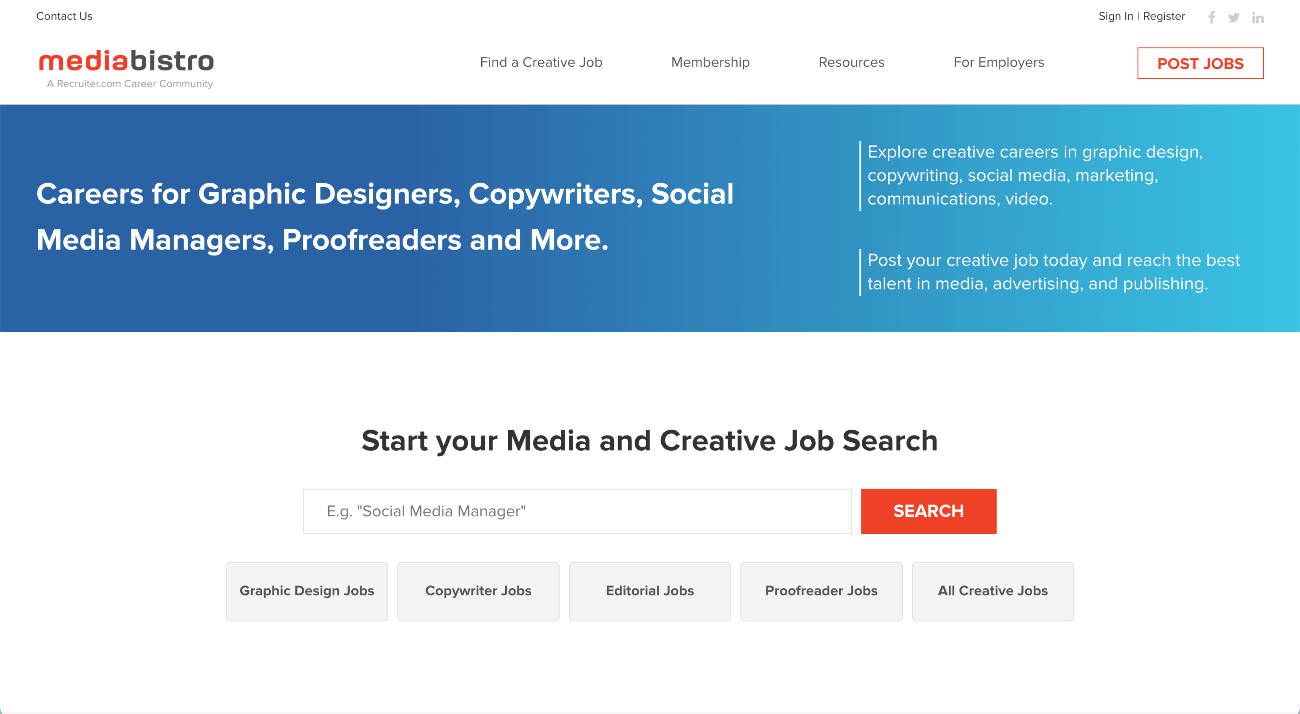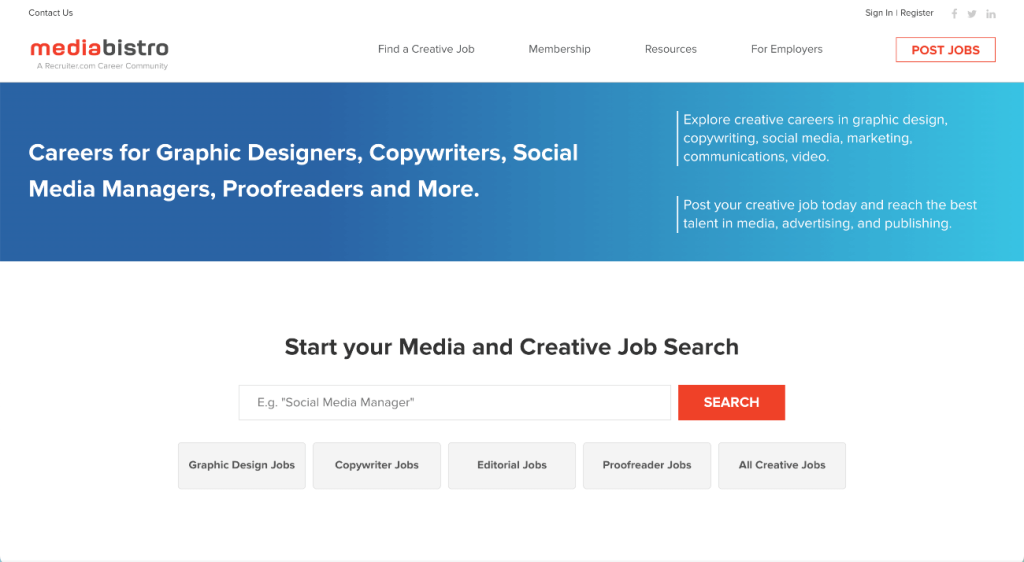 MediaBistro is a one-stop-shop for anyone involved in the media.
From design and writing/editing jobs to marketing opportunities, there are plenty of ways you can make money from your proofreading skills.
MediaBistro is great because they give members the opportunity to not only submit their resume to be considered for jobs but also the option to sign up for job alerts so that if any new proofreading jobs come available, they will receive an email notification straight away.
This can save you time AND allow you to get more interviews than ever before (and who doesn't like those?).
17. Clickworker
Clickworker has an interesting and innovative form of freelancing. Working for Clickworker, you will be expected to complete micro-tasks for their clients.
After signing up for Clickworker, you can log in as an individual contractor.
Once done, you will be able to look at the available jobs, which are generally broken into smaller projects that take less time than a lot of other proofreading jobs around the net.
This is great for a beginner proofreader as you are not likely to encounter anything too daunting.
To become one of these professional Clickworkers, you must first put in tenure as an author on the site and gain experience by completing some text creation jobs. After passing the assessment test you can gain access to a greater range of jobs, including proofreading.
What to Keep in Mind When Applying for Proofreading Jobs
Not everyone is cut out for proofreading. Make sure to keep these things in mind when you're considering a proofreading job and before you apply.
Take Advantage of the Opportunities Around You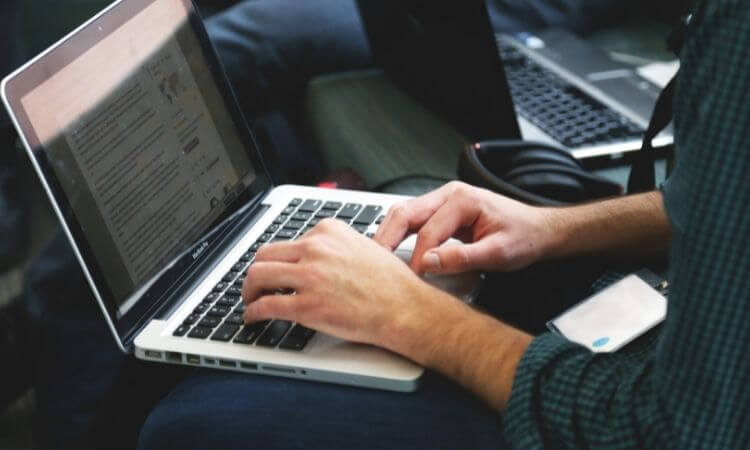 In the freelance game, you want to be as attractive as possible when applying. You want companies to be drawn to you over other applicants. In order to do this, you want to make sure you are taking advantage of any leg-up you can get.
With proofreading jobs, it is important to make sure that you put your best foot forward. This means being professional with all correspondence, being prompt, and having a well-organized portfolio.
It is also important to be personable and make connections with other professionals in your field. The more people you know, the more likely you are to find work.
You can join online communities and groups related to proofreading and freelancing. These groups are often great for finding work, networking, and getting advice from others in the industry.
There are many different ways to make money as a proofreader. The important thing is to find the right fit for you.
Whether that means working for a company, starting your own business, or freelancing, there is an option out there for everyone.
Here are a few things to keep in mind as you venture out into the world of professional proofreading.
Proofreading Requires a Keen Eye
Proofreading is an essential step in the writing process, and it is important to have a keen eye for detail if you want to be successful at your proofreading work.
Proofreaders are responsible for checking for errors in grammar, spelling, and punctuation as well as making sure content is clear and getting across the point the writer hoped it would.
In order to be a successful proofreader, you need to be able to quickly and accurately identify these errors.
Proofreading jobs are not limited to a specific type of content, meaning you need to be able to seamlessly switch between proofreading blog posts to scripts for YouTube channels and even Instagram captions if you want to be truly successful. Proofreaders can work on anything from websites and blog posts to books and articles.
Because there is a wide range of content that proofreaders can work on, it is important to be familiar with different types of writing styles and the format each platform uses before you start looking for jobs.
Proofreading Jobs Can Be Done Online or Offline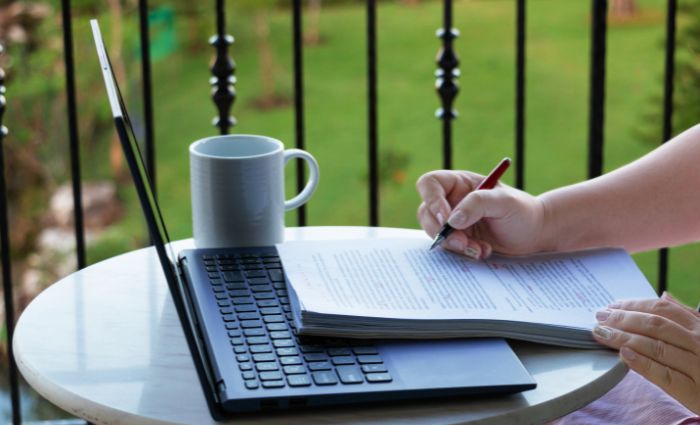 Online proofreading jobs are becoming more and more popular, as they offer the flexibility that many people are looking for.
And let's be honest… SO much writing in today's world is all online. Do kids even use notebooks in class anymore?
Even proofreading jobs that have been traditionally "in-person" can be taken online with scanners and other technology. That being said, it's possible that in-person proofreading jobs may require you to travel to the client's location, so be aware of this upfront.
Proofreading Rates Vary
Now to answer the question that you REALLY came here for… How much money is there to be made with proofreading jobs?
Honestly, it can vary quite a bit — depending on the project, deadline, and client.
Rates for proofreading can range anywhere from $15-$45 per hour, depending on the project, the deadline, and the client. For example, a blog post may only take an hour or two to proofread, while a short book could take 10 hours or more.
A lot of the factors come down to your ratings, your education, and your experience. The more experience and skills you have, the higher your rates will be.
Regardless of your starting rate, proofreading can be a great way to make extra money, supplement your income, or even start your own online business.
But, it is important to know what you are worth as a proofreader before you start taking any and every job out there.
As a proofreader, you will be playing an important role in the writing process, and it is important to not undersell yourself. That being said, if you are an amateur just starting out, asking for top dollar may not yield the best results.
You may want to start with a lower rate to build up your portfolio and get some experience under your belt before raising your rates.
Proofreading is Time-Consuming But Flexible
Proofreading can be a time-consuming task. You have to actually read the content thoroughly, after all.
No skimming here. That's how you miss errors.
So, it is important to be as efficient as possible when you're proofreading. This means knowing how to spot errors quickly and accurately.
Proofreaders who are able to proofread quickly and efficiently are often in high demand, as you can imagine. They're dependable and can handle larger volumes of work.
Naturally, this also translates into more money in your pocket when you can finish proofreading jobs faster.
And while it does take time, you can generally do it on your OWN time.
Proofreading is a great way to make money from home, as it can be done anywhere, at any time. All you really need is a computer and an internet connection.
This makes proofreading jobs ideal for stay-at-home parents, students, and anyone else who is looking for flexible, online work.
Proofreading jobs can be found on a number of different websites, including freelancer websites like Upwork, job boards, and company websites.
Don't worry, later we'll go into more detail about how to actually start making money proofreading.
Strong English Language Skills Are Necessary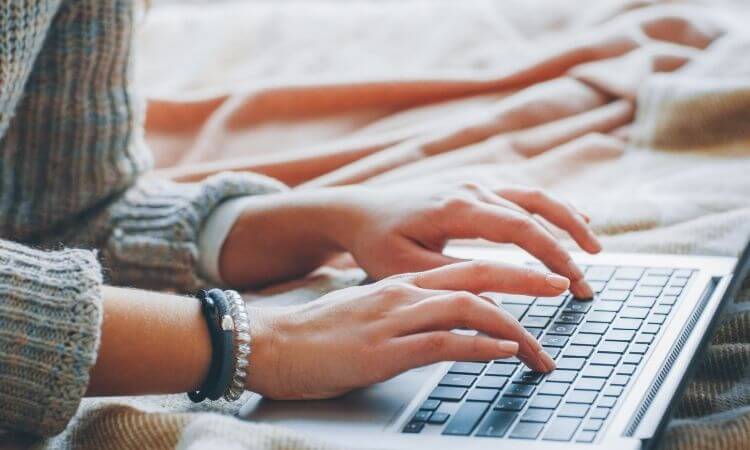 This one might sound obvious but it's worth noting because some people do try to get into this kind of work with English as a second or third language.
That's absolutely great! But just make sure that you have a strong understanding of the English language. People expect a professional level of work here and you will be able to earn more if you have an extensive background in this area.
Of course, you need to learn the basic rules of grammar and punctuation, if you don't know them already. Once you have a solid foundation in those, you'll want to start to focus on more specific details such as typos and spelling mistakes.
After doing that, I highly recommend you start practicing clarity and flow.
This just means making sure the piece that you're reading makes sense and is easy to follow. If it doesn't, it's your job to make the necessary changes to make it so.
You can find a ton of free resources online to help you improve your understanding and knowledge of the English language. Resources like YouTube, Khan Academy, and Skillshare are great places to start.
With a little bit of practice, you'll be able to proofread like a pro!
You Need a Dedicated Space
This part cannot be overstated if you want to be successful working from home.
Proofreading can be done from home, but it is important to have a quiet, uninterrupted workspace.
For many people, the dream of working from home is just that: a dream. But for those that are working from home, the reality isn't always what you think. While there are certainly plenty of advantages to working from home – no commute, no office politics, no need to dress up for work – there are also a few challenges.
As many of you know thanks to the Covid pandemic, this is often easier said than done.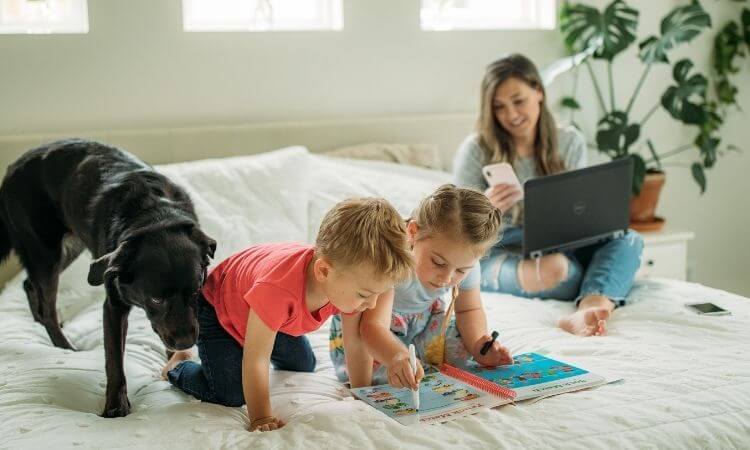 After all, there's only so much you can accomplish with a toddler crawling around at your feet or a dog barking in your ear. But with a little creativity and some planning, it is possible to create a conducive environment for productive work.
For starters, consider setting up a dedicated workspace in a spare room or garage. If that's not possible, try to find a quiet corner of your house where you can limit distractions and outside noise.
And finally, don't be afraid to set boundaries with family and friends. Let them know that even though you're at home, you're still working and should not be disturbed.
With a little effort, you can easily create an effective proofreading setup that will allow you to work from home without interruption.
Proofreading Jobs Availability
There are a number of proofreading jobs available online, but you will have to do some research to find the right opportunity for you.
There are a number of things to consider when choosing a proofreading job, including the type of work, the pay, and the hours.
Once you've found the perfect opportunity, all you need to do is put in the hard work and dedication to succeed. If you have already prepared yourself by following the steps above, then you should be well on your way to a new career as a proofreader.
Now that we have established a baseline of what to expect when jumping into the world of freelance proofreading, what it will take to be one, and some of the pros and cons of engaging in freelance proofreading, we can now talk about where to begin your freelance journey.
Start your own business!
You've got all the skills, why work for someone else?
Once you start your own freelance proofreading business, you can start to see some real money.
There are many things to keep in mind when starting your own business. For example, just because you are going to be your own entity doesn't mean that other platforms on this list can't help you. They can help grow your client base, help you meet invaluable contacts, and give you much-needed practice and experience.
While starting your own business is certainly an endeavor that can lead to financial freedom, it won't be all sunshine all the time.
You will have to find your own clients and manage your time wisely. Taking on more than you can reasonably handle can end up hurting you more than helping you professionally.
So keep those things in mind if you start your own proofreading business.
Final Thoughts
Proofreading jobs can be a great way to make extra money from home.
It is a very flexible job, and you can work as much or as little as you want. Proofreading can also be done on your own time, which is great for people with other commitments.
You will need some experience in order to find proofreading jobs, but there are many platforms that are willing to give you a chance. Keep in mind that the pay varies depending on the platform, so do your research before choosing one.
With all of this information and the skills you undoubtedly possess, it is time for you to jump into the world of freelance proofreading.
Whether you are just looking to supplement your income or start your own business from the ground up and achieve financial freedom, proofreading can get you there with enough determination and practice.
If you liked this article on proofreading jobs or have any questions, please leave them in the comment section below!