We partner with bada$$ companies that offer products that help our readers achieve their goals! If you purchase through our partner links, we get paid for the referral at no additional cost to you! Read our disclosure for more info.
Are you looking for a way to get paid to write? Do you want to make money by writing articles, blog posts, stories, or maybe something else entirely?
There are so many different ways to make money from writing, depending on your skill set and desires.
Whether you want to write for magazines, blogs, or other outlets, you can get paid to write from the comfort of your own home.
It's often a very flexible job with flexible rates and hours.
Writing can be a great side business to start or even a full-time gig, depending on what you're looking for.
With the right approach and some tips from this guide on how to make money writing, you'll be able to turn your passion into a lucrative career!
We'll cover everything from finding clients to understanding different payment methods, and more.
What Skills Do You Need to Get Paid to Write?
The good news is that you don't need much at all to start a writing career – just a few basics.
Writing Skills: Of course, you should have some experience with writing. But the cool thing is that you can be a self-taught writer. You don't need any special credentials or qualifications to get started.
Grammar Skills: Of course, you'll need to have a good understanding of grammar and punctuation. Your work shouldn't need any additional proofreading.
Research Skills: Being able to research topics quickly and accurately is essential for any kind of writing job. You may be required to cite your sources.
Time Management Skills: As with any job, managing your time well will help ensure that you meet deadlines and keep clients happy.
Marketing Skills: Promoting yourself as a writer is key in order to get new clients and maintain existing ones. You don't have to be an expert in marketing but it helps! It also helps to have marketing experience to include in your writing to help your clients reach their audiences better.
Communication Skills: This is important to communicate submission deadlines and negotiate your rates.
29 Ways to Get Paid to Write Online
Making money online is the ultimate dream for many people and why wouldn't it be? Work when you want and often for how much you want.
The world of writing can open up your career to so many different opportunities.
Let's explore those opportunities in more depth below.
1. Blogging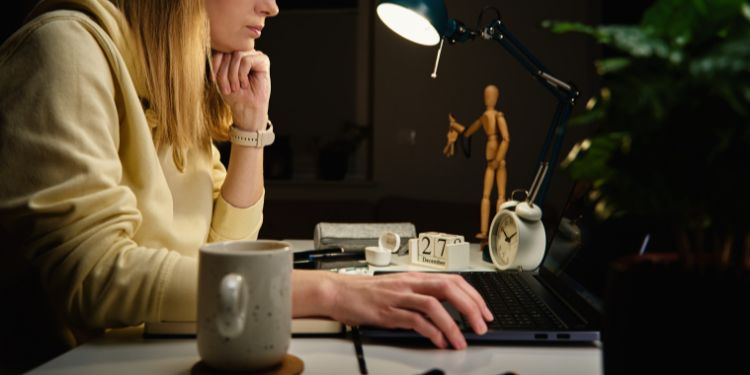 Why rely on others to pay you money for writing when you can be your own boss? One of the best ways to make money writing is to start blogging.
There are a lot of ways to monetize blog content, including affiliate programs, sponsored posts, display ads, or selling your own products and services.
It takes time and effort to build an audience for your blog but it can be a much more rewarding way to get paid for writing.
Once your own blog becomes successful, you can also accept guest posts from other writers to help you save time and focus on other areas of your business.
It's also very common for many bloggers to also have freelance writing gigs on the side while they are working on building their blogging business.
2. Freelance Writing
If you don't have the time or desire to maintain a blog, freelance writing may be a better option for you. Freelance writers are hired by individuals, companies, websites, and publications to produce content on their behalf.
You'll need to market yourself in order to land jobs as a freelance writer but once you do, you can start making money from home while writing about topics that interest you.
Plus, there are so many options for where to find freelance work — from job boards to social media groups—so it's easy to find gigs that fit your skillset.
There are freelance writing opportunities in almost every area that we will discuss on this list.
3. Content Writing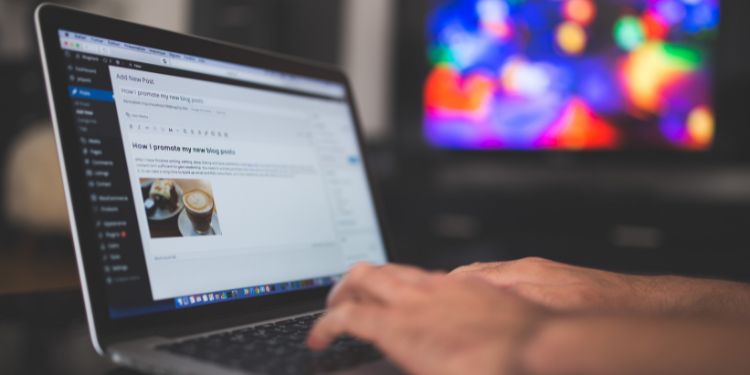 A lot of companies, websites, and publications hire content writers to produce blog posts for them.
As a content writer, you are responsible for researching topics, creating engaging content, and optimizing it for SEO.
This is an excellent way to get paid to write because you can find jobs in almost any industry.
Consider your writing niche and whether you want to be known for one particular niche or a variety of niches.
It's also helpful to have experience with content marketing.
Many companies also offer regular updates so you won't have to worry about finding new work once the first assignment is complete.
This type of online writing can be either a freelance or a full-time writing career, depending on the needs of the client.
4. Copywriting
Copywriters write persuasive messages that aim to convince readers into taking action (e.g., making a purchase).
They typically specialize in marketing copy for sales pages, emails, and more.
Copywriters need strong research skills, creativity, and an understanding of consumer psychology in order to craft effective copy that will resonate with their target audience.
Because copywriting is a more specialized form of writing, you can often get paid more in this industry.
5. SEO Writing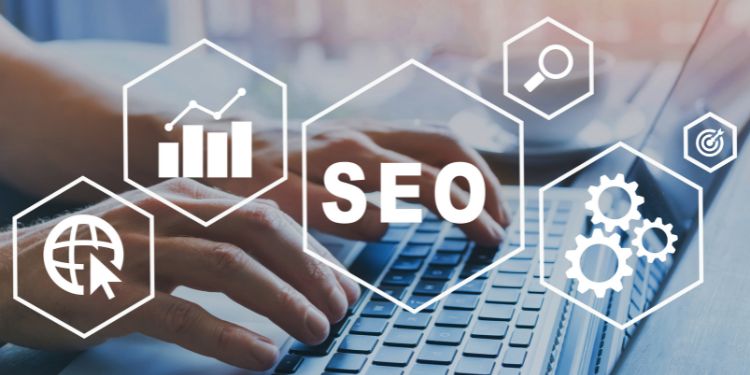 Search engine optimization (SEO) is key if you want people to find your content online.
SEO writers write articles that follow SEO best practices to ensure their content can easily found by search engines like Google or Bing.
In order to be an SEO writer, you should have an understanding of how blogs use SEO to drive traffic.
SEO writers typically get paid more than other types of writers because it's considered a specialized skill.
If you're familiar with keyword research and SEO, this is a great way to get paid to write.
Related: 17 Best SEO Content Writing Services
6. Technical Writing
Technical writers create documents such as instructions, manuals, and tutorials for products or services.
You need to be able to explain complex information in an accessible, concise way.
It can be a lucrative and stable career since it often requires long-term contracts with clients. Plus, you don't have to worry about finding new work as often as freelance writers do.
That said, technical writers must have strong writing skills as well as an understanding of the subject matter they're writing about.
7. eBook Writing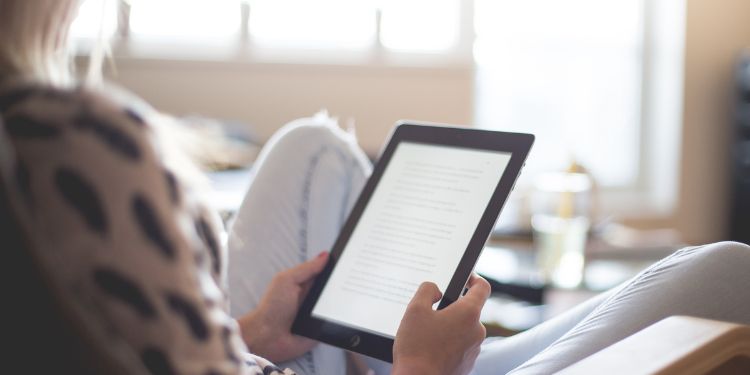 Writing eBooks is another popular way to make money from writing online. You'll need to come up with a unique concept and construct compelling sales copy in order to attract readers — but if done right, it can be a great source of income.
The best eBooks are usually around 20,000 words and will cost you anywhere from $2-$10 per eBook.
Plus, once your book is published, it'll be available for sale indefinitely — so you can continue to make money even after the initial launch!
8. Ghostwriting
Ghostwriters write content for other people without taking credit for it.
This type of writing requires discretion as you will often be required to sign a non-disclosure agreement (NDA) before your start the project.
It's a great option if you're looking for regular work, but just keep in mind that you won't get any recognition or public acknowledgement for your efforts.
Ghostwriting is usually done for celebrities or high-profile clients who want to write books but don't have the time or expertise to do so themselves.
The ghostwriter does all the work and then hands over the finished product to the client.
9. Proofreader or Editor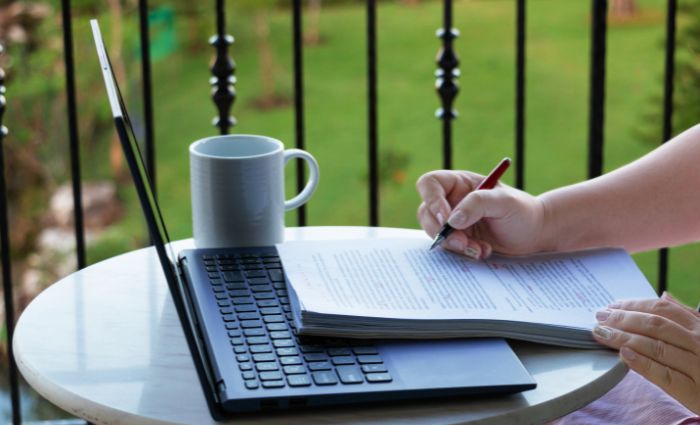 If you're an experienced writer or editor, you may be able to make money by proofreading or editing documents for other people.
You'll need a sharp eye for detail and the ability to catch any errors that may have been missed.
Proofreading is usually paid on a per-hour basis but it's also possible to negotiate flat rate fees with clients as well.
Plus, if you become known as a reliable and accurate proofreader, you can start charging more for your services over time.
10. Essay Writing
If you have a background in academia or research, you may be able to get paid to write essays.
There are websites that provide essay-writing services to others that hire talented writers.
They usually charge per word or page so it's important to be aware of how much you'll get paid before committing to any project.
You'll need some research skills as well as the ability to create an engaging story in order to succeed in this area — but if you have both, it can be a great way to make money online.
11. Resume Writing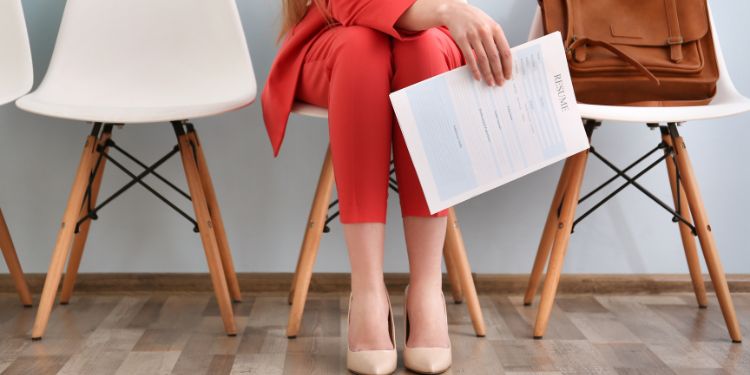 If you have an eye for detail and a knack for distilling complex information into easily digestible chunks, resume writing may be the perfect job for you.
People often hire resume writers to help them create compelling resumes that will help them stand out among other applicants.
Resume writers typically charge by the project rather than hourly so it's important to price your services accordingly.
Plus, once you establish yourself as a reliable service provider, you can start charging more over time.
12. Journalism
If you're interested in pursuing a career as a professional journalist, there are plenty of opportunities available.
Journalists write news stories for magazines, newspapers, and websites.
You'll need to have strong research skills and the ability to write compelling stories in an engaging way.
Many publications also require their journalists to have some experience with photography or video production.
Journalism can be a rewarding career — but it's important to understand that writing for a living can be quite demanding at times.
13. Social Media Copywriting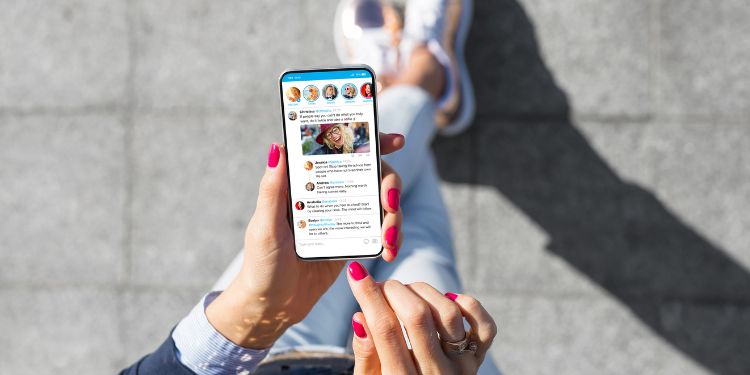 Social media copywriting involves writing copy for social media posts.
Bloggers and other online publications pay writers to write social media copy for ads and organic posts.
This type of writing requires a unique blend of creativity, knowledge of the platform used, and an understanding of how to craft compelling messages that engage the target audience.
You should have at least a basic understanding of copywriting and know how to produce high-quality copy that resonates with the client's audience.
14. Sales Page Copywriting
Sales page copywriting is one of the most lucrative areas of copywriting.
This type of writing requires you to craft persuasive sales messages that will entice potential customers to purchase a product or service.
You'll need to understand how to structure an effective sales page and create copy that engages readers and convinces them to take action.
Sales page copywriters are often paid well for their services — but they also have a significant responsibility in terms of helping businesses meet their revenue goals.
So make sure you have the necessary skills before taking on this type of work!
This is a great job for a freelance writer because people don't necessarily need sales page work on an ongoing basis.
15. Email Marketing Copywriting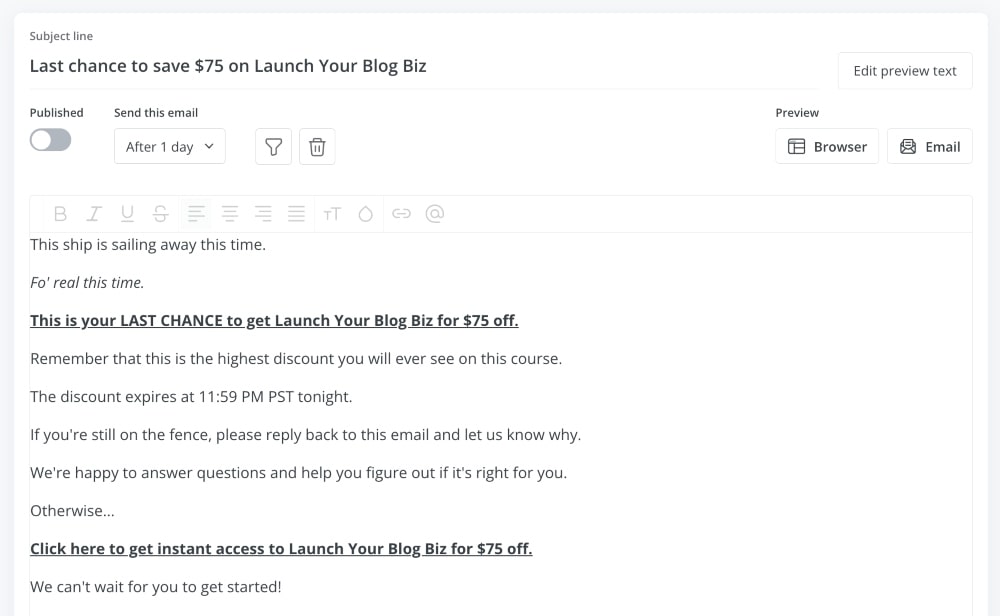 As a copywriter that focuses on emails, you generally need to write emails and newsletters that build relationships with customers and keep them engaged.
Because email marketing is also often geared towards sales, you generally also should have experience with persuasive writing that drives conversions.
You should be familiar with email marketing best practices such as using personalization, segmentation, automated workflows, and A/B testing.
These skills will help you create content that resonates with your audience and drives desired action.
16. Grant Writing
Grant writing involves researching and applying for grants from governments, foundations, corporations, trusts, and other organizations.
As a grant writer, you'll need to be able to research and identify potential funding sources, write compelling applications that demonstrate a clear need for the requested funds, and develop a thorough budget outlining how the money will be used.
Grant writing is an important part of many businesses — but it can also be very lucrative if you're successful in securing grants for your clients.
Plus, once you become established as a reliable grant writer, you can start charging more for your services over time.
17. Teach Others to Write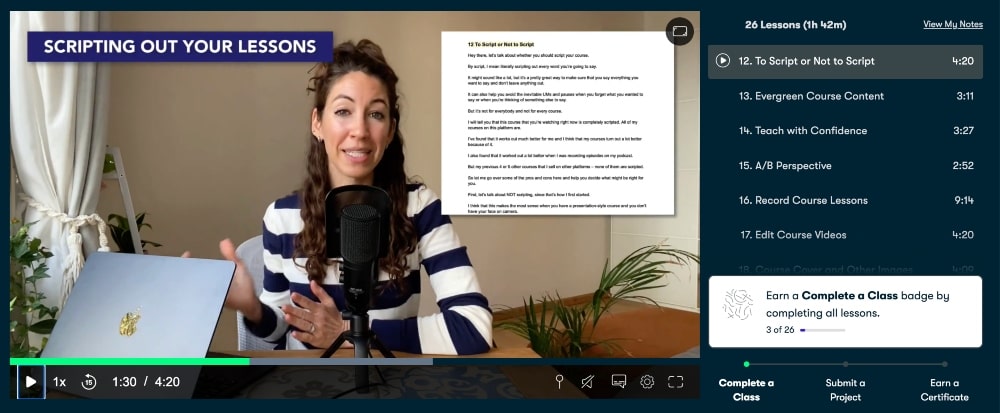 If you have a lot of experience in professional writing, you may be able to make money by teaching others how to write.
You could set up courses on Skillshare, Udemy, other online learning platforms and help people learn the basics of copywriting, blogging, SEO, and more.
You'll need to do some research into your target audience before creating any course content — but once you get started, it can be a great way to make money while helping others become better writers!
18. White Papers
White papers are in-depth research documents that provide detailed information about a specific topic.
They are often used as promotional materials by companies and organizations to inform potential customers and attract new business.
As a white paper writer, your job will be to write compelling content that is both informative and persuasive — so you'll need excellent writing skills as well as some knowledge of the industry or topic you're writing about.
It's not an easy task but it can be very rewarding if done correctly — both in terms of money and recognition!
19. Start a YouTube Channel About Writing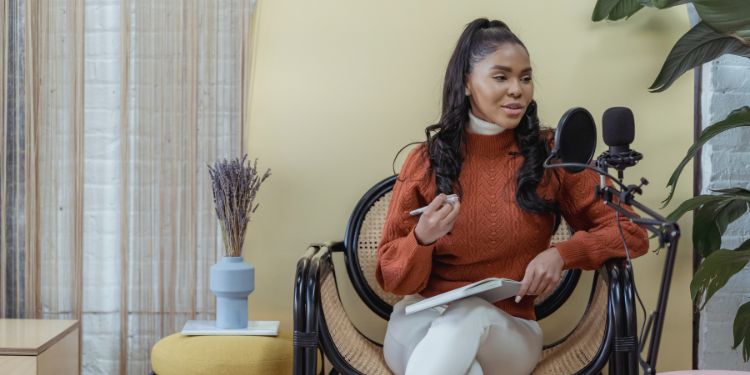 Another great way to write for money is to create a YouTube channel to teach others how to do what you do!
You could create videos about copywriting, blogging, SEO, and other topics related to writing and then monetize your channel with ads.
You'll need to have an engaging personality as well as the ability to produce high-quality content in order to draw in viewers — but if you put in the effort, it can be a great source of income.
So if you're passionate about writing and want to share your knowledge with others, why not give it a try?
20. Short Stories
Writing short stories can be a great way to flex your creative muscles and make some money in the process.
You can submit your stories to literary journals and magazines, or even self-publish them on platforms like Amazon Kindle.
It takes an immense amount of work to create a compelling short story, but if you have the skills it can be a great way to make some extra income while doing something you love.
And who knows — maybe one day you'll become the next JK Rowling!
21. Podcast Show Notes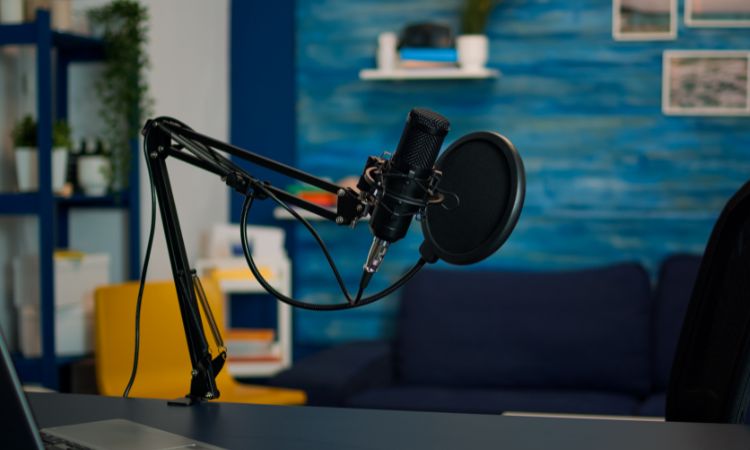 If you're an experienced writer who enjoys listening to podcasts, you may be able to make money as a podcast show notes writer.
This involves writing up summaries of the content discussed in each episode of a podcast and posting them on the show's website or blog.
Most podcasters require this type of service and it's a great way to network and build relationships in your industry.
You'll need excellent summarizing skills as well as the ability to write concisely and accurately — but if you have both, this can be a great way to make some extra money from home.
22. Fiction Writing
For those who prefer longer works of fiction, writing novels can be a great way to make money from your writing.
You can self-publish your book or try to find an agent and traditional publisher — but either way, it takes a lot of hard work and dedication in order to get your novel out there.
If you have the willingness and ability to put in the time and effort required, though, it's a great way to create something that will last forever!
So if you're passionate about storytelling and believe that you have what it takes, why not try your skills as a fiction writer?
23. Transcribe Audio Files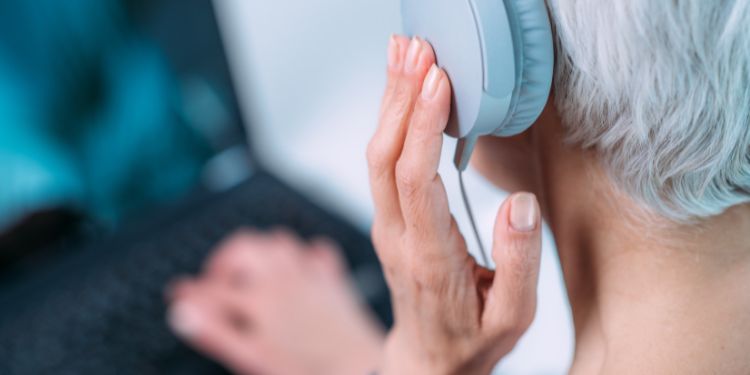 Another great way to earn money for writing is by transcribing audio files.
Transcriptionists listen to audio recordings and type out what is said in the form of a written document.
You can find transcription jobs on freelance websites like Upwork and Fiverr, or you can reach out directly to podcasts and other audio-related services that are looking for transcribers. Transcribing audio files may not be as glamorous as other typing jobs, but it's a great way to put your writing skills to use while making some extra cash!
24. YouTube Scripts
If you have a knack for writing engaging scripts, you may be able to get paid to write YouTube scripts.
Many YouTubers hire writers to create scripts for their videos that include the words they will say on camera and any other text they need to appear on the screen.
You'll need to have an understanding of video production as well as some experience with scripting — but if you do, this can be a great way to get paid for writing while helping others get their messages across!
25. Copywriting Consultant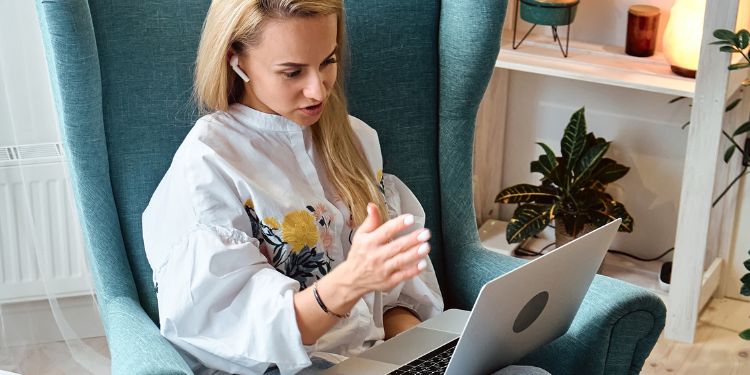 If you're an experienced writer with a strong understanding of copywriting principles, you may want to consider becoming a copywriting consultant.
Copywriting consultants provide advice and guidance to clients who are looking for help improving their copywriting.
You'll need to have a thorough understanding of marketing principles, web design trends, and SEO techniques in order to be successful in this role.
Plus, you'll need strong communication skills in order to effectively consult with clients and provide them with useful feedback.
It can be an incredibly rewarding job — but it's important to be prepared for the challenges that come along with it.
26. Writing Contests
Writing contests are a great way for experienced writers to showcase their skills and make some money at the same time.
You can find writing contests in various genres such as fiction, nonfiction, poetry, personal essays, and more — and you can often win cash prizes that can range from $50-$1000 or more.
By participating in these types of contests, you can also gain recognition from other writers who may be able to help open doors for new opportunities down the line.
A writing contest a great way to get your writing out there while also earning some extra cash — so be sure to keep an eye out for any upcoming writing competitions you may be interested in entering!
27. Product Review Writer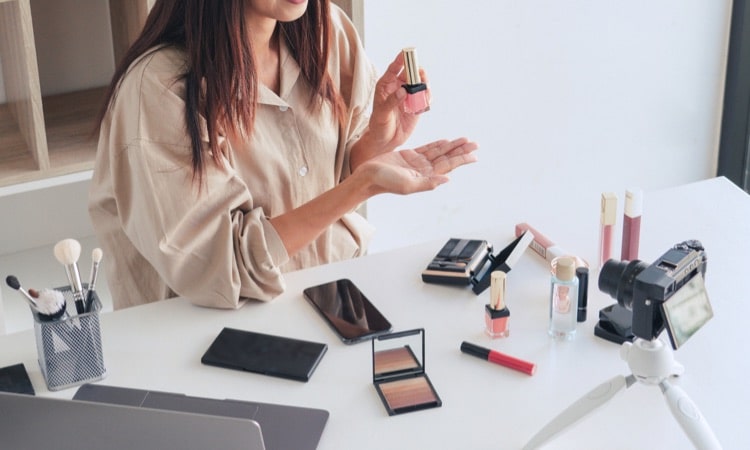 If you have an interest in technology or other consumer products, you may be able to make money writing product reviews.
Product review writers are responsible for researching and testing products, then writing detailed reviews of them that can help inform potential customers about the pros and cons of various models.
When writing reviews, you should have knowledge and experience with the products you're reviewing.
This type of writing may be better as a side hustle because you may find it hard to earn enough income to do this full-time.
28. Paid Writing Internships
If you're just getting started in the world of writing, a paid internship can be a great way to gain valuable experience and make some money at the same time.
Many companies, organizations, media outlets, and other businesses offer internships for writers who are interested in learning more about the industry.
These internships usually involve working closely with experienced writers and editors on various projects — so it's a great opportunity to learn from the best!
Plus, many internships are paid — so you can also make some cash while gaining valuable experience.
29. Press Releases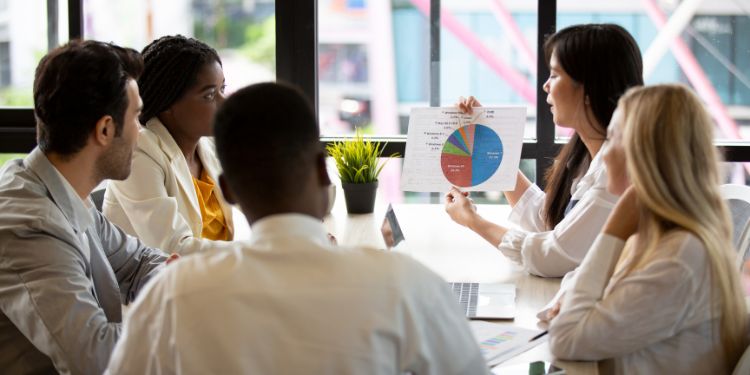 Writing press releases is another great way to get paid for writing if you have a background in marketing.
Press releases are statements sent out to news outlets in an attempt to draw attention to a certain event, product, or business.
A good press release should be concise, clear, and informative — so you'll need excellent writing abilities as well as some knowledge of how the media works in order to craft effective press releases that get noticed.
10 Best Websites to Find Writing Jobs
Now that you know the many ways you can write for money, let's look at some of the best places to find writing jobs.
Many of the following websites have job boards that will help you find work as a freelance writer or part-time or full-time positions with companies.
You'll also find many remote work opportunities with the job boards below.
How to Get Started Writing for Money
Let's talk about some steps to consider when you're getting started.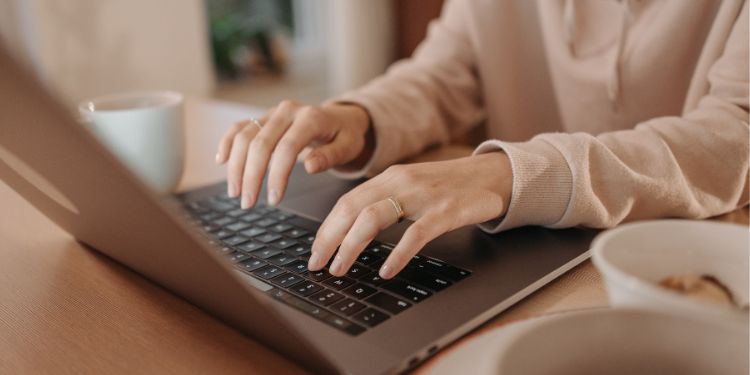 1. Explore Opportunities
The first thing you need to do if you want to get paid for your writing is to figure out what kind of writing you'd like to do.
The purpose of this article is to help you understand what opportunities exist, so take another look at the list above and do some additional research into any opportunities that interest you.
Explore some of the job boards to get a better idea of how much individual gigs pay and what is expected of you for each type of work.
2. Develop Your Writing Style and Process
Developing a consistent writing process is key when it comes to becoming a successful freelance writer.
Having a clear plan for how you create your content will help you stay organized and keep track of deadlines.
It's also important to know your strengths and weaknesses so you can focus your time on what works best for you, whether it's planning, researching, or writing itself.
Having a routine that works for you and sticking to it will help increase your productivity and efficiency as a writer.
Remember that every writing niche is different. Do some research into whatever niche(s) you choose to get ideas of what successful writing looks like.
3. Create a High-Quality Portfolio
Creating a portfolio of your work is essential if you want to make money online with writing.
The best place to showcase your portfolio is on your own website or blog.
High-quality examples of your work are always helpful because they provide potential clients with an idea of what you can do for them.
Make sure to include samples from different topics and genres, as this will show potential clients that you're capable of writing on a variety of subjects.
4. Network with Other Writers
Building relationships with other writers is a great way to increase your chances of finding more and better writing opportunities.
You can network with other writers in person or online through social media sites like Twitter and LinkedIn.
You can also join online writer communities such as the Writer's Guild or Freelance Writers Network.
There are also a lot of Facebook groups specifically for freelance writers that are great places to find leads as well as tips and advice from experienced professionals.
Networking with other writers is one of the best ways to learn more about the industry, find new opportunities, and get your work seen by more people.
5. Negotiate and Know Your Worth
When you're looking to get paid to write, you want to make sure that you know your worth and negotiate for it.
This may be a little harder when you start writing because you may lack the experience or the credentials to charge premium rates.
It may make sense to start out with competitive rates and work your way up.
If you're a professional writer and know that your work is worth a premium rate, never be afraid to ask for it or negotiate better terms.
It's important that you value your own work and stand firm on what you think it's worth.
6. Have a Contract in Place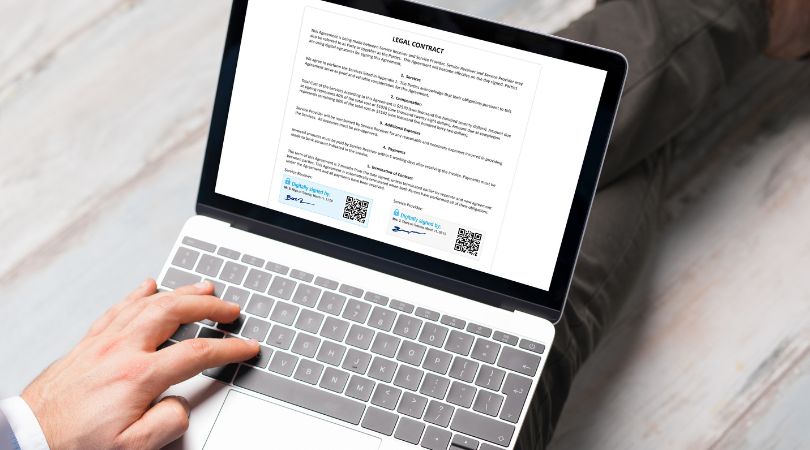 Before you start any writing gig, it's important to have a contract in place.
A good freelance contract will include the payment terms, communication expectations, submission guidelines, and other elements of the job.
You should have some kind of contract even if you're not freelancing, but companies will often write this for you if you're looking into a regular part-time or full-time position.
If you're a freelancer, it may be up to you to create the contract.
Understanding the legalities behind the writing job is essential if you want to stay safe and avoid any potential issues down the road.
7. Consider Starting as a Freelancer
If you're just starting out as a writer, it may be best to start as a freelancer.
This way, you can explore different types of writing and get experience without the commitments that come with a full-time position.
Freelance writing also gives you the flexibility to work on your own schedule and establish yourself as an expert in whatever topic or genre interests you the most.
Overall, freelance writing is one of the best ways to get started making money online through your writing.
7. Promote Your Services
Once you have some writing samples, it's time to start promoting your writing services online.
The best way to do this is by creating a website where potential clients can view your portfolio of writing samples, read testimonials from previous clients, and contact you directly for freelance work.
You should also create social media accounts for your writing business and start building an online following by sharing useful content related to the topics you write about.
Having a presence on multiple platforms makes it easier for potential clients to find you online.
If you're interested in longer-form writing, pitching stories to magazines is a great way to make money. Magazines are always looking for new content, so approach them with an interesting idea that you think they'd be interested in.
5 Tips on How to Make Money Writing Online
Whether you're a freelance writer or someone looking for a full-time gig, these tips are going to be really important before you start writing or promoting your writing services.
1. Use AI Writing Tools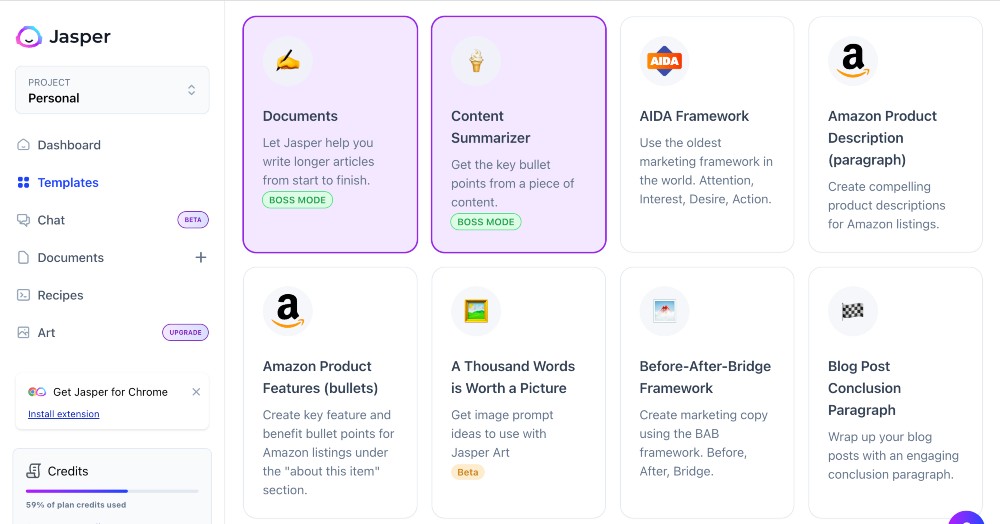 AI writing tools are an absolute must in the world of writing. What many people don't understand is that they aren't a complete replacement for professional writing.
The best way to use AI with your writing is a supplemental tool to help you generate ideas and improve your writing speed.
You will still need to add your own unique writing style and personal stories to your content to set it aside from the rest.
Jasper is our favorite AI tool for writing and what we use in our own business.
2. Focus on Quality Over Quantity
In the world of writing, it's easy to get caught up in trying to write as much content for as many people as possible.
While this may seem like a good idea in theory, it could actually be damaging your reputation and hurting your income potential.
Instead of focusing on churning out massive amounts of content, focus on creating high-quality pieces that will impress clients and help you build a name for yourself as a professional writer.
High-quality work is more likely to be seen by more people, which can lead to better rates and increase your chances of landing bigger projects.
You'll also find that clients are willing to pay more for top-notch work because they value quality over quantity.
This will also help you build better relationships and get repeat clients.
3. Stay Informed on Industry Trends
It's important to stay up-to-date with the latest trends in the writing industry, as this can help you determine what type of content is popular and what opportunities that are available.
Reading industry publications and newsletters, attending writing conferences, joining webinars, or taking online courses will give you insight into what's trending in the field.
Knowing what types of topics and content formats are popular right now can also help you come up with ideas for articles, blog posts, and other pieces that clients may be interested in.
5. Invest in Learning SEO and Marketing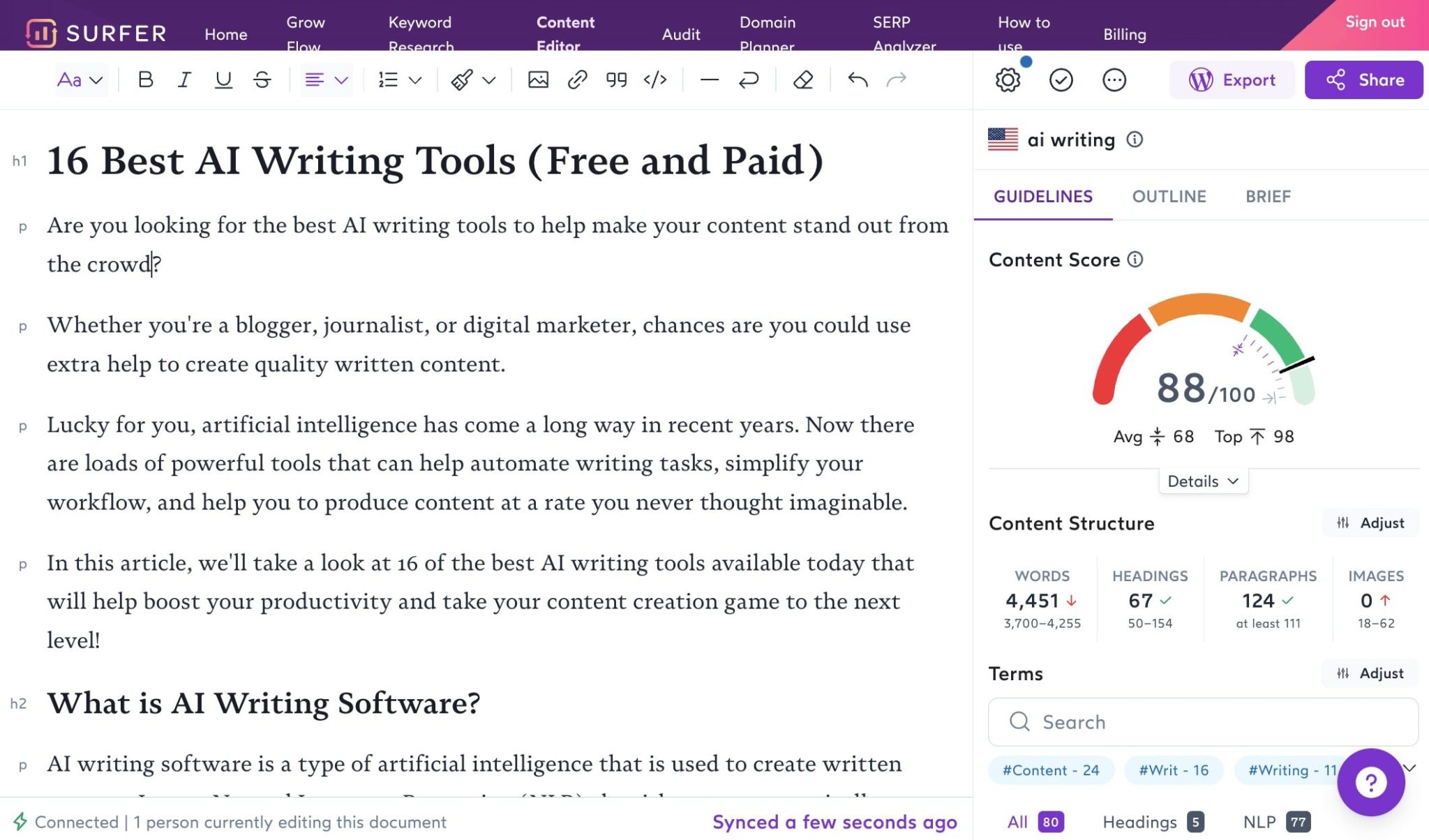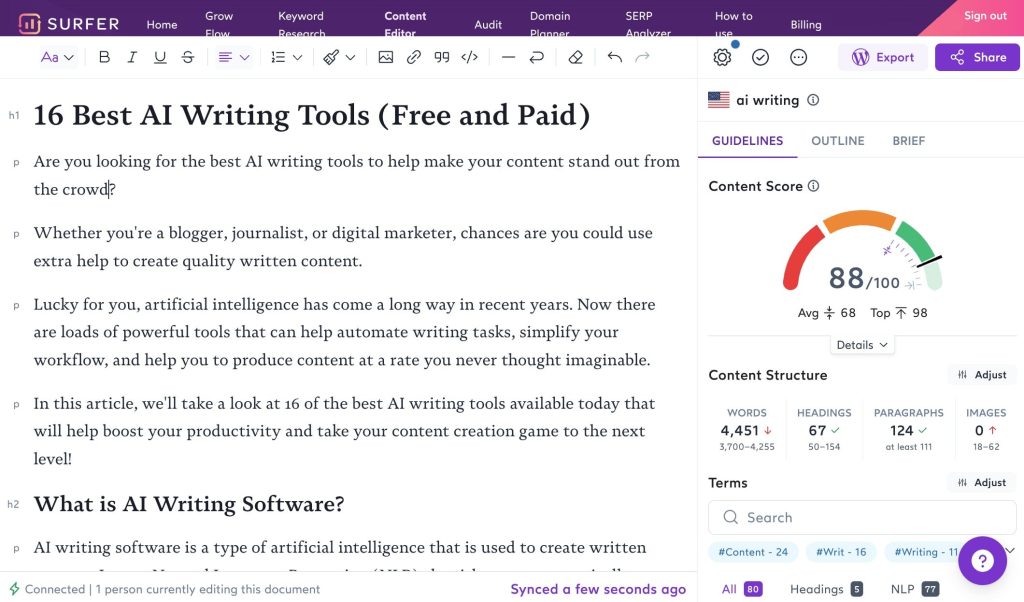 As a content writer, you can usually earn a lot more with a background in SEO and/or marketing.
This will make your skills more valuable and marketable and help you land more gigs with better rates.
You can use SEO tools like Surfer SEO to optimize your content so it can be seen by more people, as well as how to create compelling copy that will drive conversions.
Investing in courses about digital marketing and SEO are great ways to learn the basics of these topics and start applying them to your work.
Google is always updating its algorithms, so it's important to stay up-to-date with the latest trends in SEO.
5. Offer Additional Services
One way to stand out from others is by offering additional services such as editing, proofreading, SEO, or content strategy advice.
This can help you make more money as a writer and give clients another reason to hire you.
Adding extra services like this also shows clients that you're an expert in the field and have a lot of experience.
It can be a great way to boost your income without having to take on more writing clients.
FAQs About How to Make Money Writing
How can I earn money by writing?

There are many ways to make money writing. You can do freelance work, write for blogs or magazines, create content for websites and companies, write books, and even teach writing classes. Depending on the project, you can get paid per word or per hour. With a bit of research and dedication, anyone can start making money through writing!
Can I make $1000 a month freelance writing?

Yes, it's entirely possible to make up to $1000 a month or more with freelance writing. There are plenty of ways you can get paid for writing. You could look for remote jobs on job boards, write articles and content for websites, or start your own blog and use it as a platform to find clients. You'll need to create a portfolio of your work and promote yourself as much as possible to gain more clients and increase your earnings. With the right skill set and dedication, you can make money writing in no time!
What is the website that pays you to write?

If you're looking to make some money from your writing skills, there are lots of different ways to write for money. From blogging and content creation to freelance gigs and even full-time jobs – there's no shortage of options when it comes to getting paid for writing. To get started, check out websites like Upwork, Fiverr, and Freelancer – they all offer opportunities to connect with businesses that are looking for writers to help create content.
Is there a job that pays you to write?

Absolutely! Writing can be a great career option if you have the creative flair for it. Freelance writing, copywriting, and blogging are just some of the ways you can get paid to write online. You can also find traditional jobs that require writing skills in fields like journalism, marketing, and public relations. So don't worry – there's plenty of opportunity to earn a living from writing.
Can anyone make a living writing?

Writing is a profession like any other, and with the right skills and determination, anyone can get paid to write. In fact, while you need to have sufficient grammar skills, writing is also often a self-taught skill. From content marketers to copywriters, from freelance bloggers to ghostwriters – there are a wide variety of writing gigs that pay well if you're willing to put in the hard work. Plus, the work is often remote and very flexible.
Can I make 100k as a writer?

Yes, it is possible to make a six-figure salary as a writer. You'll need to have the right combination of skills, connections, and determination to achieve this kind of success. You may also want to specialize in an area such as copywriting, content marketing, or SEO writing so you can charge higher rates. Having repeat clients can help you achieve this goal so that you don't have to search for new work on a month-to-month basis.
Key Takeaways for How to Make Money Writing
No matter which type of online writing job you're considering, there are plenty of ways to get paid to write from the comfort of your own home.
Whether it's blogging, copywriting, SEO writing, or something else entirely, you'll find that there are plenty of opportunities out there for you to earn a living writing.
One of the best ways for new writers to get started is to try freelancing to get some experience and build up a portfolio of samples.
As an experience writer, you can easily earn a full-time income online.
Check job boards regularly for openings and network whenever possible.