We partner with bada$$ companies that offer products that help our readers achieve their goals! If you purchase through our partner links, we get paid for the referral at no additional cost to you! Read our disclosure for more info.
Did you know that you can make some serious money with your feet? No, we're not talking about running marathons or taking up dancing. We're talking about how to sell feet pics and earn cash on your toes!
You heard that right – you can actually make great money by simply taking pictures of your feet and selling them online.
It's a surprisingly lucrative business that more and more people are getting into every day.
Some people earn thousands of dollars every month selling foot pics!
In this blog post, we'll show you how to sell feet pics, what sites are best to use for selling your sexy feet pics, and give you some tips and inspiration for taking better photos.
Ready to start cashing in on those feet pics? Read on for all the details!
Why Sell Feet Pics?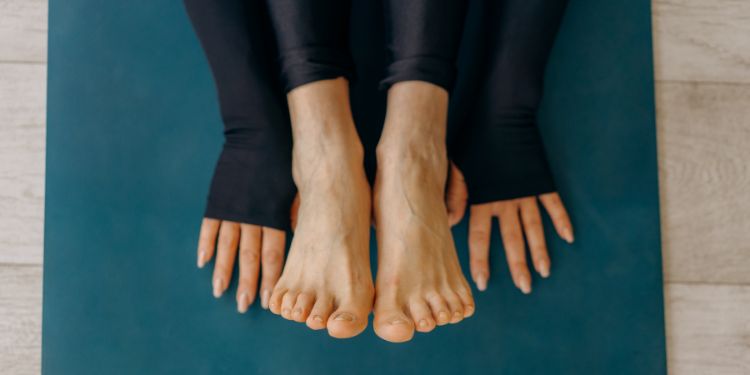 People mainly sell feet pics because it's a great way to make money quickly. It can be as easy as taking a few pictures of your feet, uploading them online, and waiting for buyers to contact you.
No need for complicated set-ups or special equipment – all you need is a smartphone and your toes!
Plus, since so many people are now using the internet to buy things, there's an ever-increasing demand for feet pics.
So if you're creative enough with what you offer up, customers will come knocking on your door in no time.
Selling feet pics isn't just about making money though – it also offers an opportunity to express yourself artistically.
You can create unique poses for each picture, use props or creative backgrounds, or even use editing tools to make your images stand out even more. We'll show you how later on in this article!
Related: How to Make $1,000 a Week
Who Buys Feet Pics?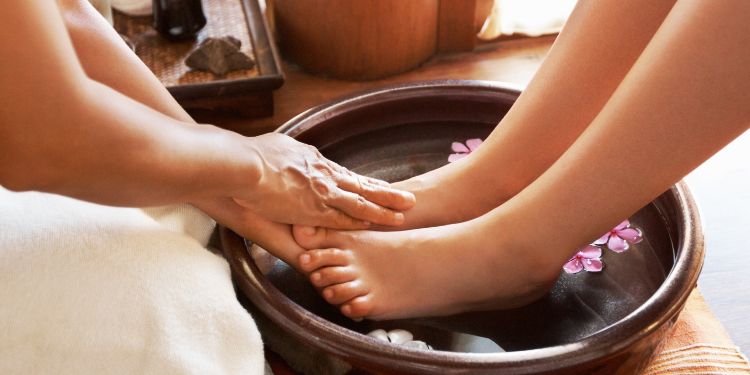 This might feel like a weird question with a loaded answer if you're afraid your feet pics might get in the wrong hands, but rest assured that this is a totally legitimate business.
Feet pics are in high demand for a number of businesses, including:
Stock photography websites
Jewelry brands that sell foot jewelry
Shoe companies and manufacturers
Companies offering massages and pedicures
Any other companies or brands selling foot lotion or other foot care items
Model agencies that need foot models
Now, some people may have personal reasons to buy your foot photos because a foot fetish is a real thing.
This is also possible if you offer your feet pictures up on sites where anyone can buy and download them.
Other buyers may be individuals looking for unique images they can use as stock photos or artwork in their projects.
Even this article on how to sell feet pics is a great example of a use case because we are using stock photos of feet throughout this article.
Someone selling feet pics is getting a royalty for those downloads!
Regardless of why someone is buying your feet pics though, it's important that you still keep things professional and make sure all transactions are done safely and discreetly.
We'll talk more about that throughout this article.
How to Sell Feet Pics Online in 7 Steps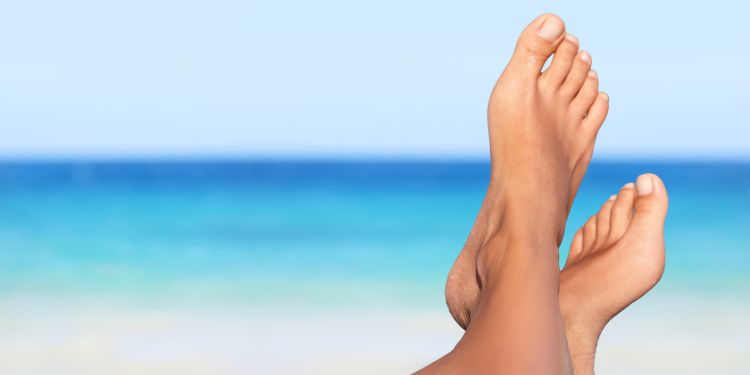 Now that you know where you can sell feet pics, let's talk about how to actually get started with them.
Here are the 6 steps to take to learn how to sell your feet pics online successfully.
1. Find Your Feet Niche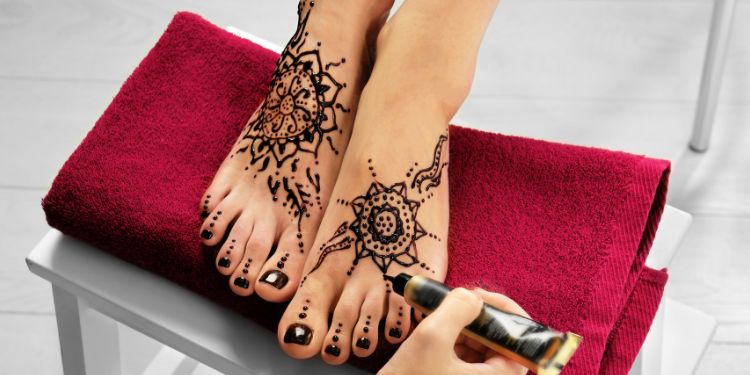 The first step is to decide which kind of feet pics you want to specialize in.
Are you going for a more artistic approach with unique poses and props? Or are you looking for something simpler that could be used by businesses or modeling agencies?
Make sure you take some time to research what kind of feet pics are already out there and how yours can stand out from them.
Aside from props and poses, you could also consider using different backgrounds and editing techniques to make your feet photos stand out from others in the market.
You can create a certain theme for all of your photos, or you could use a shotgun approach of taking and uploading a lot more photos with various filters and themes to see what is the most popular.
This may also depend on where you are selling feet pics and doing some research can help you narrow this down.
2. Research the Competition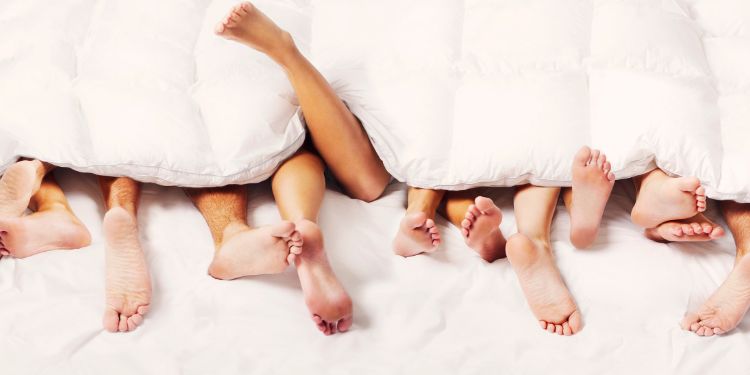 Now that you have a better idea of what kind of feet pics you want to create or even if you need some additional inspiration or ideas, it's time to research your competition.
Look at other people who are selling feet pics and take note of their poses, backgrounds, props, and editing techniques.
This will help you get an understanding of the current market for feet pics and give you valuable insights into how to make your photos stand out from theirs.
It's also important to find out where they're selling their feet pics so that you know which platforms may be best for yours.
We've also provided some inspiration later on in this article to help you out here.
3. Give Your Feet Some Love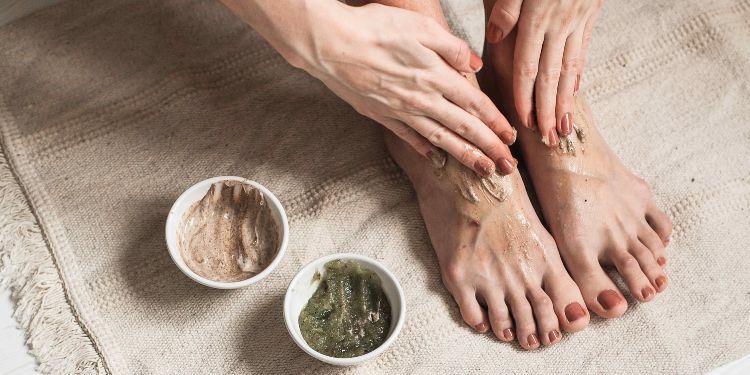 Feet pics should never look rushed or unprofessional. To make sure your feet photos stand out, give yourself some time to pamper and take care of your feet before you get started.
This includes exfoliating them with a scrub, moisturizing them with lotion, and maybe even painting your nails if that's part of your theme.
You may want to get some professional foot care and spring for a pedicure or foot massage.
You can also find other ways to make your feet look more attractive such as putting on some foot jewelry, like a toe ring or anklet, or wearing cute socks.
That way, when you take the photos, they'll be ready for the spotlight!
4. Use the Right Cameras and Equipment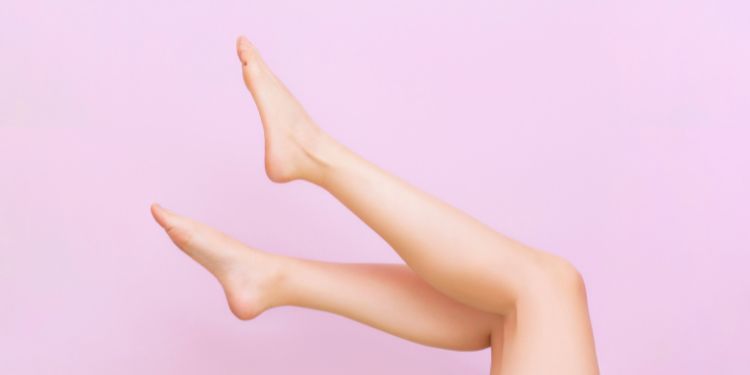 The quality of your feet pics is incredibly important – no one wants to buy blurry or pixelated images.
It's important that you use good-quality equipment if you want to high good-quality feet pics.
Investing in a good camera and tripod and can help you take sharp and crystal-clear shots, but sometimes a newer cell phone with a great camera can also be perfectly suitable as long as you have the right lighting.
It may be cheaper and easier to first invest in good lighting equipment before buying a new camera.
You could also consider investing in some photo editing software as well so that you can perfect your photos before you upload them online
5. Decide Where to Sell Your Feet Pics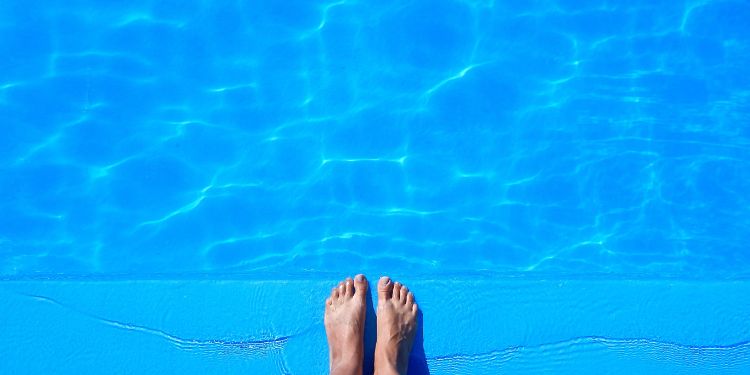 Once you know what kind of feet pics you want to create, it's time to decide which platforms you'll use to sell them.
Are you going to set up shop on an online marketplace? Or create your own website to showcase and sell them there?
Either way, make sure you use platforms that are reliable and trustworthy so customers know they'll get their purchases quickly.
Sometimes the best strategy is to use a variety of sites or marketplaces to sell your photos so that they get maximum exposure to new buyers.
For example, if you offer your photos to stock photo websites, you may want to look into the possibility to offer them up on multiple websites.
6. Price According to Competition
You should also take a look at what your competitors are charging for their images and make sure you're pricing them competitively.
Depending on what platform you're using, you may or may have a lot of control over the pricing of your pictures.
This is true for many stock photo websites. This usually applies to any marketplace website with a lot of competition because the competition drives the prices down.
You can often sell your feet photos for a lot more money if you sell them on your own website or contract them individually to agencies or businesses.
That being said, it can be harder to find or make these deals. There are pros and cons to each one and you should weigh them against your own needs and desires for this project.
7. Promote Your Feet Pics
Once your pics are ready to go, it's time to start promoting them! You can use social media, your own website, and other online forums to get the word out about your feet pics.
This is also a great way to build up relationships with potential customers who can come back later when they need more images.
14+ Best Sites for Selling Feet Pics
Now that you know why people are buying feet pics, let's get into the best websites for selling feet pics. Some of these platforms offer more features than others, so take your time and find one that works best for you.
1. Stock Photo Sites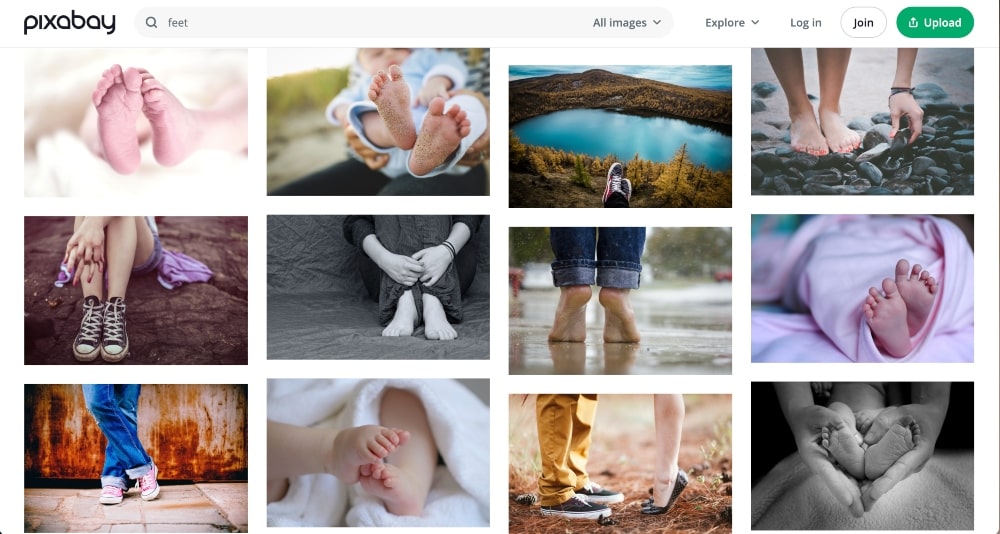 Stock photo sites are a great option for selling feet pics because it's very passive and there are so many platforms to choose from.
This is also where many online businesses will look to find feet pictures for their websites and marketing campaigns.
While they can be pretty competitive, they also have the largest user bases so your foot photos will get maximum exposure.
It's generally pretty easy to start selling feet pictures this way. All you have to do is meet the website requirements for photos, upload your photos, and then you'll get paid when someone downloads your photos.
Here is a list of some of the most popular stock photo sites you can use to sell foot photos online:
Pricing
Most stock photo websites are free to sell pictures but commissions paid could be low because competition is pretty high.
On average, most photographers get paid an average of $.02 per image, with professional photographers earning up to $.25 per image.
This may not seem like a lot, but if your feet pics are good and you have tens of thousands of downloads every month, this can help you earn some real money online.
2. FeetPics

FeetPics is a marketplace platform that you can use to sell feet pictures online. What stands out on this platform is that they have an online academy where you can watch a course to get the most out of your account and selling feet photos.
They'll teach you their best practices for optimizing and promoting your profile.
Membership also comes with access to 3 free eBooks on how to sell feet pics, how to take amazing feet pics, and foot and nail care tips.
You can also upload videos of your feet online and offer this at an additional price.
Pricing
FeetPics has a $5 initial setup fee and they don't take any fees from their sellers, which makes this one of the cheapest options for to start selling foot pictures.
Related: Same-Day Pay Jobs to Earn Extra Money
3. Fun With Feet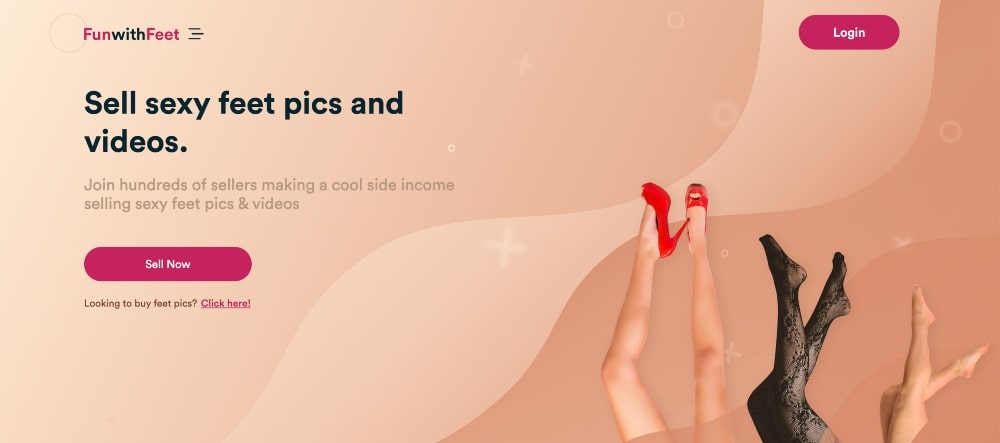 Fun With Feet is one of the most popular sites for selling feet pics online. You can sign up in minutes and your profile and feet pics will be discoverable by other users.
This site has a clientele of personal foot lovers, so you won't find many business clients through this site. That being said, some people will pay top dollar for high-quality photos.
When you sell foot pics, you can categorize them to help your photos get discovered easily. Popular categories include boots, tattoos, dancers, and high heels.
Pricing
Fun With Feet also charges a seller fee of $9.99 for 3 months, which works out to about $3.33/month. You can also sign up for an annual price of $14.99.
Beyond that, Fun With Feet doesn't take any other fees, so you get to keep 100% of your profits.
4. Feet Finder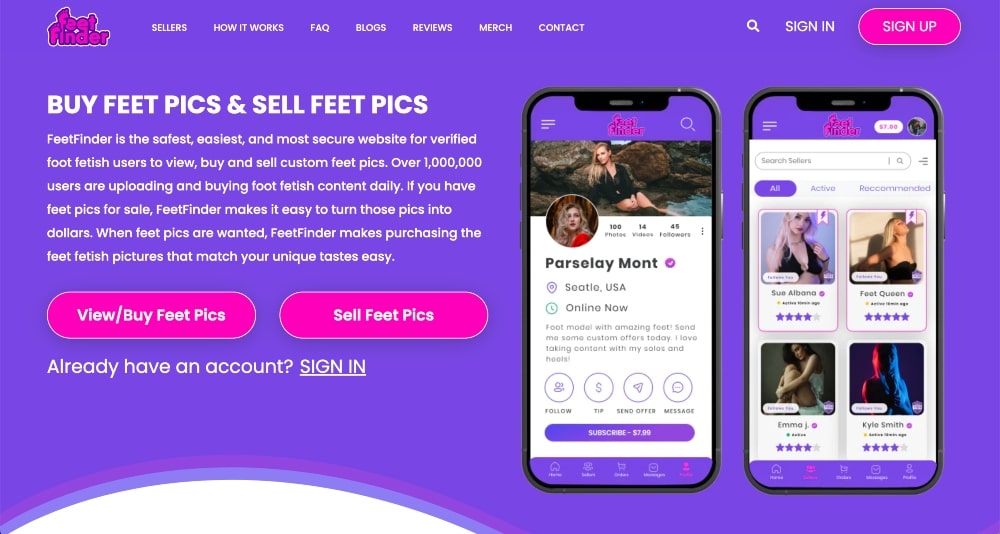 Feet Finder is an online platform that allows people to buy and sell feet pictures.
The website provides a secure and easy way for users to connect with each other, with the option of searching through thousands of high-quality feet images.
With a simple and intuitive interface, buyers can quickly browse through the thousands of feet pictures available to purchase.
Some of the photos on the website are a little racy, so this is definitely a website where feet photos are purchased more for personal use rather than commercial use.
Feet Finder is safe, secure, and offers a great way for people to connect with each other while buying or selling feet pictures.
How many foot photos you can upload to this site depends on how large they are. There is a 1GB limit for photos and videos, so keep your best foot pictures on display.
Pricing
In order to sell feet pics on Feet Finder, you have to pay a monthly subscription, which comes in 2 packages:
Basic: $4.99 monthly, $14.99 annually, or $40 for a lifetime subscription
Premium: $14.99 monthly, $49.99 annually, or $80 for a lifetime subscription
Related: Best Money-Making Apps to Earn Extra Cash
5. Feetify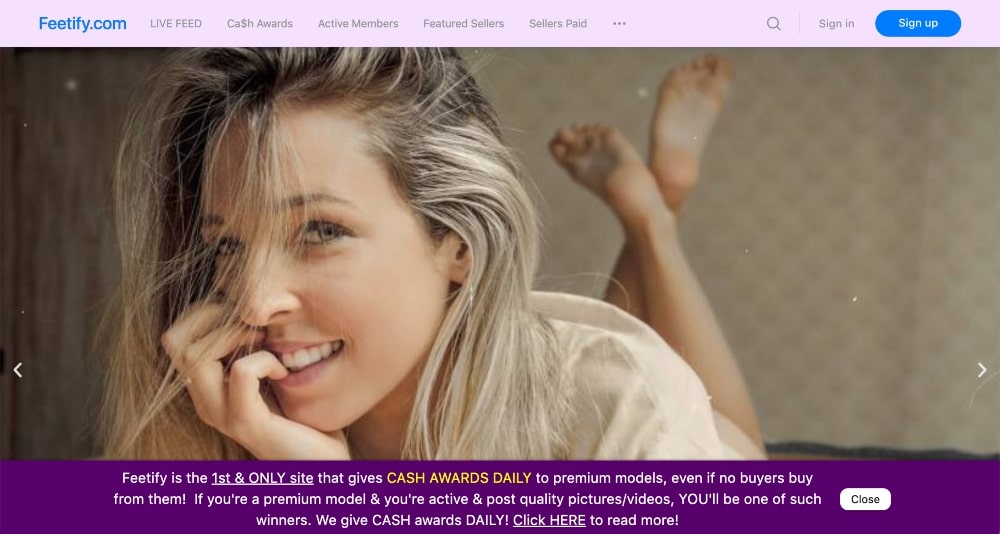 Feetify is another website that you can use to sell feet pics online. What's great about Feetify is that they let sellers keep 100% of their sales revenue.
The premium membership allows you to have private conversations with users and negotiate sales to buy feet pics.
It also allows you to get on the "featured members" page getting more exposure to your profile.
Feetify claims to be the most active platform for selling feet pics online, with thousands of users.
According to their website, the most money ever earned by a seller in a day is $5,000!
They also give cash rewards to sellers with some of the best feet pictures on their platform, so you may not even have to wait for someone to buy feet pics before you can get paid!
Pricing
Feetify is free to join, but a premium membership for $49 is wise if you want to be a serious seller.
6. Feet Lovers Only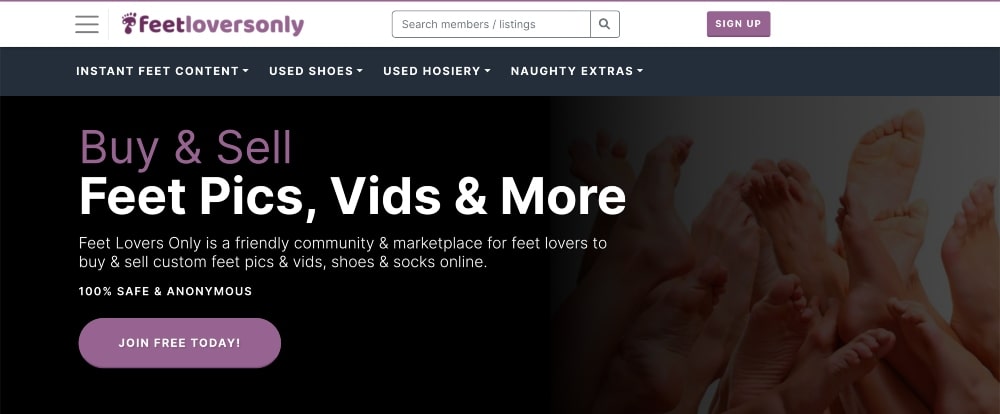 Feet Lovers Only is a website for exactly who you think — feet lovers! You can sign up for free and upload photos within minutes.
The premium membership allows you to contact buyers directly and upload photos to the activity feed.
It's obvious that this website is aptly titled because they also have a section where you can buy used socks, shoes, hosiery and other foot-related items.
Feet Lovers Ony has over 40 categories on their website to help you sell your feet pictures and make sure they get in front of the right audience.
Pricing
The premium package is $15.99/month or $60 for a 6-month package, which gives you one month free. They don't charge any commission for foot photos sold.
7. Dollar Feet
Dollar Feet is a website for selling feet pictures online that will buy the photos from you directly.
In order to get paid with Dollar Feet, you must first apply to be a foot model. If approved, you'll get notified within 24 hours.
Once you're approved, they'll let you know what kinds of photos or videos they're looking for.
If they accept your photos or videos, you can earn up to $10 per submission.
You can also earn more with Dollar Feet if you're a professional foot model.
8. OnlyFans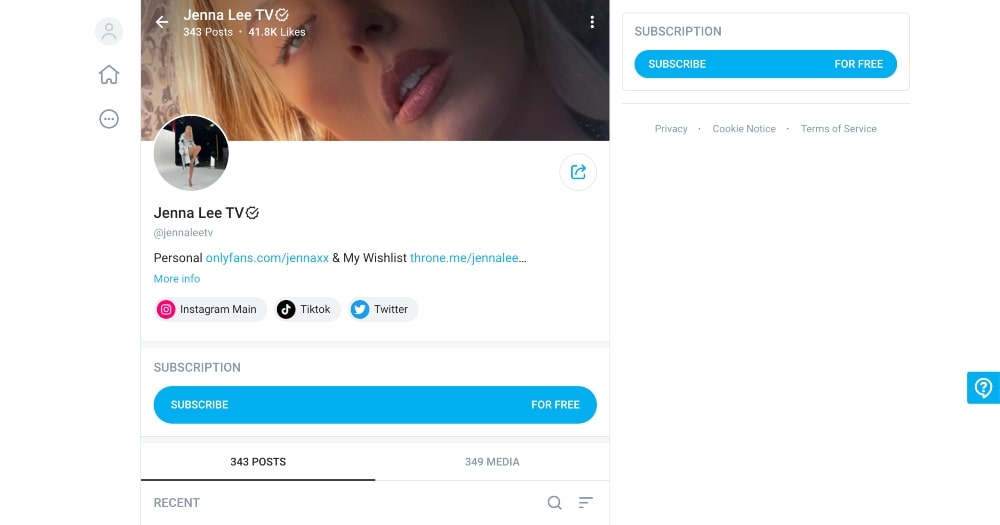 OnlyFans is a social website that you can also use to sell feet pics. Successful creators earn anywhere from $5-$20 per photo and some make thousands of dollars every month selling feet pics.
While this can be a more lucrative route for selling feet pics, it will be your responsibility to attract buyers, negotiate pricing, and work out a secure method for payment.
OnlyFans is a social website and not an online marketplace, so you can't use their platform to handle payments.
Pricing
It's free to create an OnlyFans account and because it isn't a selling marketplace, there are no fees for selling.
9. Foot Modeling Agencies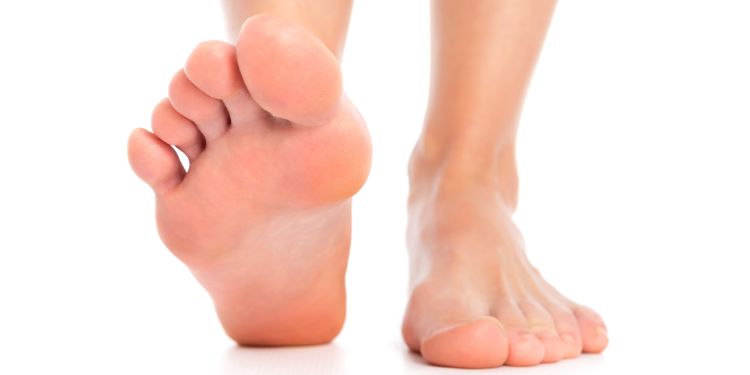 Foot model agencies are a great way to sell feet pics. The best way to find foot model agencies in your area is just to search online and see what requirements exist to apply.
Some are as simple as uploading photos and filling out an application online.
Foot model agencies can pay a lot more for foot photos but also often have much stricter guidelines to get approved.
10. Your Own Website
One of the best ways to make more money selling feet pics is to start your own website. This allows you to set your own prices and control the entire process from beginning to end.
You can also make a blog, create social media accounts, and market yourself as a foot model on multiple platforms.
This option will take a lot more time to set up but can be more lucrative if you know how to market your feet pics and website.
Pricing
You can easily create a website for less than $5/month. Check out our tutorial on starting a blog for more info.
Other Sites to Sell Foot Photos Online
There are a lot of other websites and platforms that you can use to sell feet pictures online.
Here are a few others:
Inspiration for Your Feet Pictures, Foot Poses, and More
Below are a few different ways that you play around with your foot photography and take some gorgeous foot photos.
Play Around With Different Foot Poses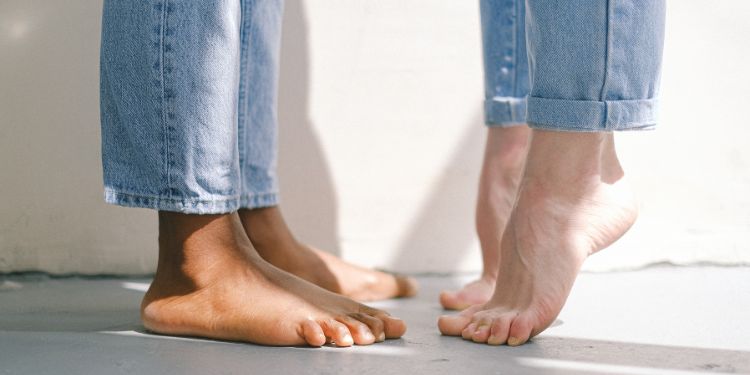 When taking the best feet pics, you should learn about what your feet's best qualities are and how to showcase those qualities.
Use angles that show off their features and beauty.
Try different poses that can highlight the shape or length of your toes, accentuate the arch of your foot, or draw attention to any unique jewelry you have on them.
This will help make buyers want to buy from you and make sure they get the best possible pictures.
Use Toe Rings, Foot Jewelry, and Nail Polish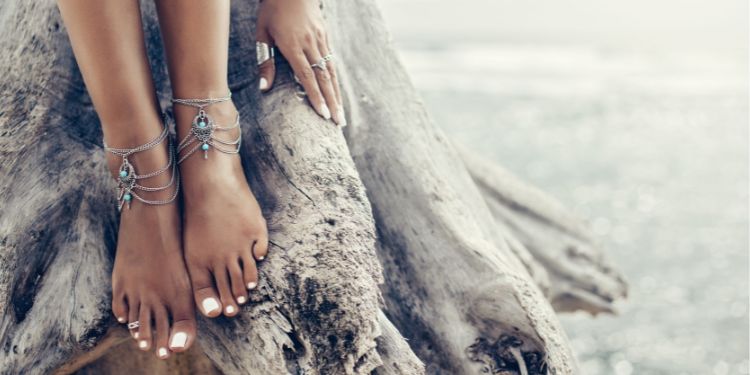 Adding jewelry, toe rings, and/or nail polish can be a great way to make your feet look stunning and unique.
It gives you the opportunity to add extra flair and personality to your pics – this will help them stand out from the crowd.
Plus, it's a fun way to show off your own personal style!
You can find all kinds of toe rings and anklets that range from classic to stylish, so find ones that fit your individual style.
You can also play around with colors and textures, making sure they match the other elements in your photo or contrast them for an eye-catching effect.
Adding jewelry adds an extra dimension and interest to the shot, perfect for creating attractive and memorable feet pics.
This can be a great way to set yourself apart from the competition and attract more buyers!
Use Props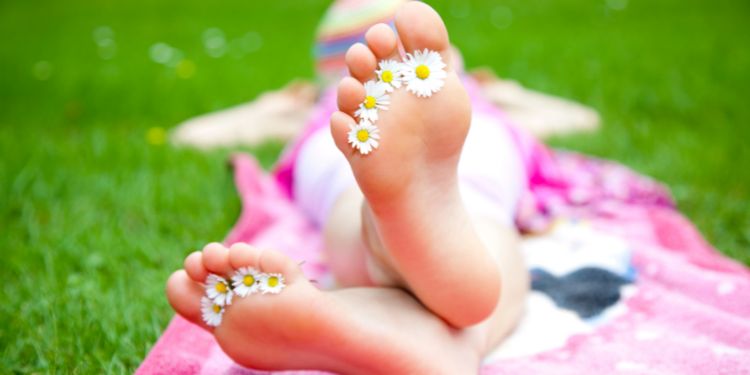 Adding props to your feet pics can instantly add interest and drama.
It's also a great way to show off your creativity, as you can use all kinds of objects to enhance the look of your photos.
The possibilities are endless, but here are a few examples:
Flowers
Sand on bare feet
Stones or pebbles
Sheets or blankets
Water
Grass
Leaves
Hands
Stockings
These props can help bring out the in your foot photography and create an interesting backdrop for your feet pics.
Whatever props you choose, make sure they are relevant to your theme and will help create an interesting image that people will remember.
Experiment With Shoes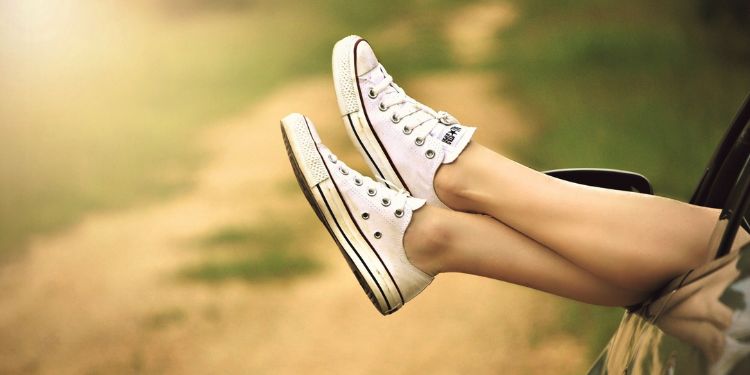 Speaking of props, shoes can be a great way to add diversity to your feet pics.
You can experiment with different types of shoes like sandals, heels, ballet flats, boots, sports shoes, and more.
This will give potential buyers a variety of looks and styles to choose from and make sure they get the best possible photos for their project.
You can also experiment with colors and textures to create a unique look.
For instance, you could match the color of your shoes to your background or use a contrasting color for more impact.
Try out some different combinations to find what looks best!
Use Different Filters and Colors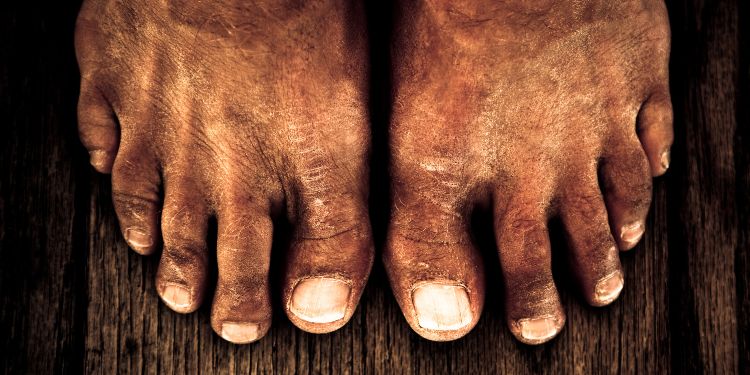 Using different filters and colors can add depth to your feet pics.
For example, you can use black and white photography to make a more dramatic or minimalist look.
You can also play around with hues and saturation levels to find the perfect combination that will help bring out the beauty of your feet photos.
The possibilities are endless, so experiment with different colors and filters until you find the perfect one to make your pics stand out from the rest.
Take Foot Photos in Different Locations
Using different locations can also be a great way to make your feet pics stand out.
Look for interesting backdrops that will add an extra pop of color and texture to your photos, such as beaches, parks, or even your own backyard.
Experiment with different places until you find a setting that just feels right for the overall mood of your photo.
You can try a variety of locations both indoors and outdoors to convey different messages and feelings in your photos.
Tell a Story With Your Foot Photo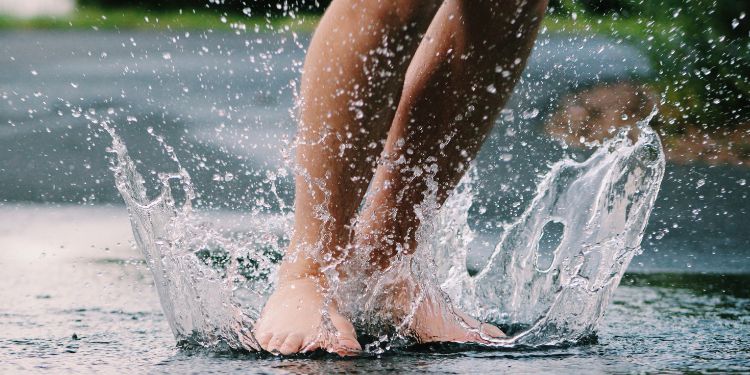 Finally and perhaps most importantly, consider the message you are trying to convey in your feet pictures.
How can you add more emotion to your photos to tell a story and bring them to life?
For example, some take feet pics with their baby's feet to display motherhood and happiness.
Using a black-and-white filter might help convey nostalgia.
Capturing sunshine in the park might convey happiness or contentment.
Think about the emotions that you are trying to show with your feet pics.
Remember that emotion is what sells, so this could make your feet pictures even more valuable to buyers looking to use them in marketing campaigns.
How to Protect Yourself From Scams
Any time you are trying to make money or buy and sell online in any way, you are vulnerable to scams. This is unavoidable but you can take a few steps to reduce the risks and keep yourself safe.
Don't Show Your Face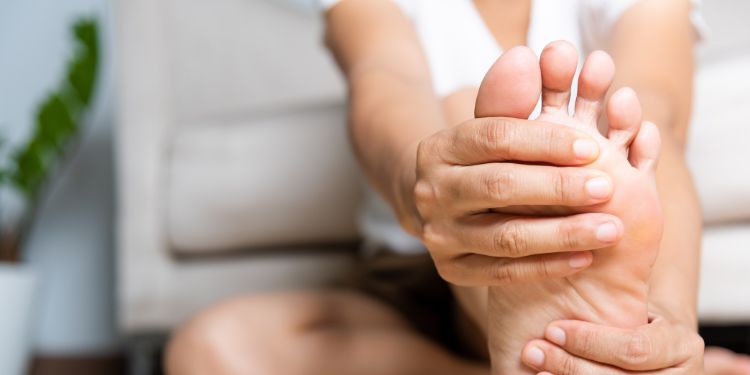 When you're selling feet pics online, there is no need to show your face. You're selling pictures of your feet, after all, right?
Some websites do not allow pictures of anything other than feet anyway but you mind find that some websites that cater to those with a foot fetish do allow other pictures.
This is, of course, up to you and what you feel comfortable with but if safety is a priority, do not sell photos of anything other than your feet if you're trying to make a business selling feet pictures.
This might seem obvious but don't ever share any personal information about yourself or your location if you want to sell feet pics safely.
If you share even your name, it's possible for people to find access to your social media platforms and learn more about your identity.
When you create profiles on any of these websites, use an alias or made-up username for any information that is displayed publicly.
In order to get paid, you will likely have to share personal information with the website or company you are selling foot pictures to, but make sure this information remains private at all times.
Watermark Your Photos
Watermarking is a simple and effective way to protect your pictures from being stolen or used without your permission.
A watermark is an image or logo that you can add on top of the images you are selling, making it difficult for anyone to take them and use them without your permission.
This also adds an extra layer of protection as it serves as an advertisement for your business.
You can easily add watermarks to pictures using a variety of photo editing programs or even apps on your phone. Canva is a great free option.
Make sure to also add watermarks to any photos that are displayed as a preview or sample of your work because otherwise, these images can be stolen or misused without your permission.
This will help make sure you get credit for your work and also protect yourself from any potential scams.
Secure Payment Up Front
The last thing you want to do is send someone your feet pics without getting paid first. This can leave you vulnerable to scams or people who are just not interested in buying from you once they have the pictures.
To protect yourself, always make sure to get payment upfront before sending any pictures.
Use secure payment gateways, as we will discuss next, or consider setting up an escrow account.
Make sure to also add terms of service to any sales agreement, so customers are aware of what they can expect from you when purchasing pictures.
You may also want to consider asking potential buyers to provide proof of identification or other information that can confirm their identity and make sure they not a scammer.
Use Secure Payment Options
When you're learning how to sell feet pics safely, the most important thing is to make sure that you've set up a secured payment gateway to collect payments.
You can use services like Stripe, PayPal, Venmo, or others.
Selling feet pictures on a larger platform that handles payment security is also a good option.
Never accept money orders or checks because people can easily reverse the transaction and leave you out of pocket.
By following these tips and taking the necessary precautions, you can create a safe and successful business for selling feet pics.
FAQs: How to Sell Feet Pics
How much can you make selling feet pics?

Selling feet pics can be a lucrative venture that allows you to generate income from home. On average people who sell feet pics report anywhere between $50-$150 photo set. However, with the right strategy and platform, it is possible to make much more.
Is selling feet pictures legal?

Yes, selling feet pictures is legal in most countries. However, it is important to remember that these pictures must be tasteful and not contain any nudity or anything explicit. There may also be different rules about the legal use of the feet pictures that you sell depending on which platform you are selling them on.
Is selling feet pics good money?

Selling feet pics can be a lucrative side hustle, but it doesn't come without risks. If you're willing to put in the work and adhere to copyright laws, you may be able to make good money from selling your feet pics. However, it's important to understand that there are potential pitfalls involved with this type of work, such as personal safety risks, legal issues, and online reputation management. Before you start selling your feet pics, make sure to do your research on the platform you're using to sell your pictures.
How can I safely sell feet pics?

Make sure you know and understand the legal implications of selling photos of yourself. Be sure to use a secure platform for your transactions and keep all records of sales and payments in case any disputes arise. Additionally, create clear terms and conditions that all buyers must agree to before purchasing your photos. Finally, always use a secure payment option like PayPal or a credit card processor to protect both yourself and the buyer.
Summary of How to Sell Feet Pics Online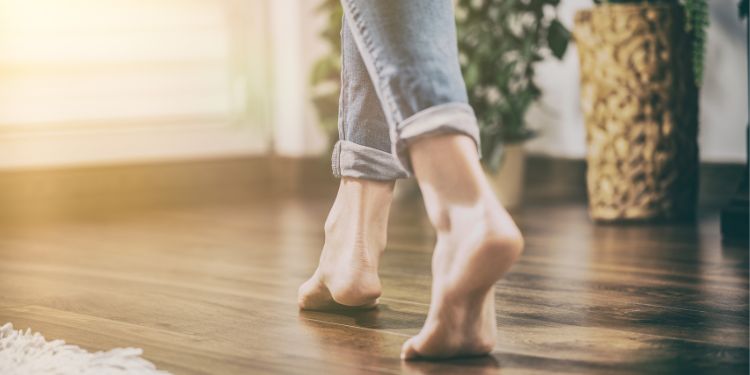 Selling feet pics can be a lucrative side hustle with the right foot photos and the right approach.
Stock photos pay a lot less per photo but they are the best option for most people looking for a passive way to earn money selling feet pics.
If you don't mind your foot photos being used for personal use by those out there with a foot fetish, there are many websites that cater to that clientele!
You can sign up for multiple websites to increase your exposure.
Make sure to keep an eye out for scams and that you understand the legal implications of selling your feet pics online.
Keep your information private and set up clear terms and conditions that all buyers must agree to before purchasing your photos.
By following these tips, you can help make sure that you protect yourself and have a successful business selling feet pics.
In conclusion, selling feet pictures is a great way to make extra money from home if you take the necessary precautions to protect yourself from scams and other potential risks!