We partner with bada$$ companies that offer products that help our readers achieve their goals! If you purchase through our partner links, we get paid for the referral at no additional cost to you! Read our disclosure for more info.
Do you want to get paid quickly for the work you do? You're not alone! Many people are looking for same-day pay jobs that provide quick payment and flexibility.
Fortunately, there are now a wide variety of job opportunities and side hustles available that offer same-day pay. Everything from taking surveys to becoming a delivery driver to setting up your own successful side business.
In this blog post, we'll take a look at 25 of the best same-day pay jobs, along with the qualifications needed to apply and how much money each one pays per hour or day.
We'll also reference websites when possible so that you can sign up and start getting paid sooner than ever before!
What Are the Best Same-Day Pay Jobs?
These best same-day pay jobs are all great ways to actually make real money online.
Some pay more than others, so the best strategy might be to work on multiple projects at once to increase your daily payout.
Keep in mind what's important to you, including a flexible schedule, job type, payment method, great benefits, and more.
1. Micro Tasks Websites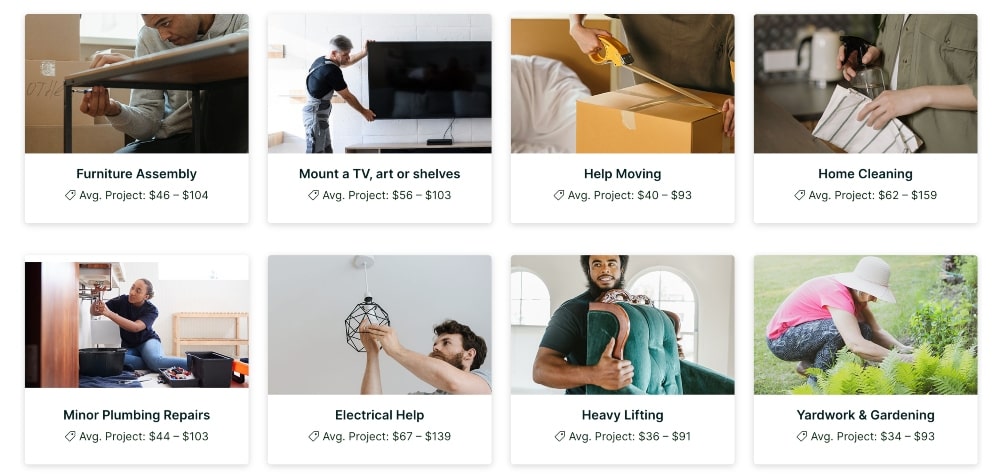 Microtask websites are one of the most popular and flexible types of same-day pay jobs.
They allow people to complete small tasks online and get paid quickly for their work.
Micro tasks can range from data entry, content writing, coding, filling out surveys, or any other type of task that requires a short amount of time to complete.
One well-known microtask website is Amazon Mechanical Turk (MTurk), which is an online marketplace where individuals can perform short tasks in exchange for money, such as categorizing images, transcribing audio recordings, and researching topics online.
MTurk pays out per task based on the difficulty level and typically you'll receive a payment within 24 hours after completion.
Other micro task sites worth checking out include Clickworker and TaskRabbit.
So you can sign up, start completing tasks immediately, and get that same-day pay!
Most microtask websites also provide bonuses or referral programs which can increase your earnings even more.
2. Online Survey Sites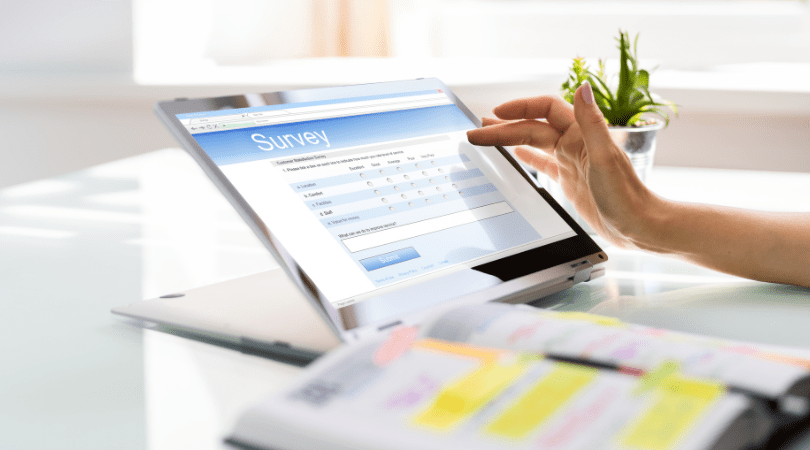 Online surveys are another popular option for people looking for same-day pay jobs. These sites allow you to complete surveys and other activities in exchange for compensation.
The amount of points or cash earned depends on the length and complexity of the survey and typically they are paid within 24 hours after completion.
You don't generally need any upfront qualifications, although you may not qualify for all online surveys available based on region, gender, experience with certain products, or other factors.
Some popular online survey sites include:
Most surveys won't rack up too much money very quickly, but they are a great way to supplement the income from other same-day pay jobs.
3. Food Delivery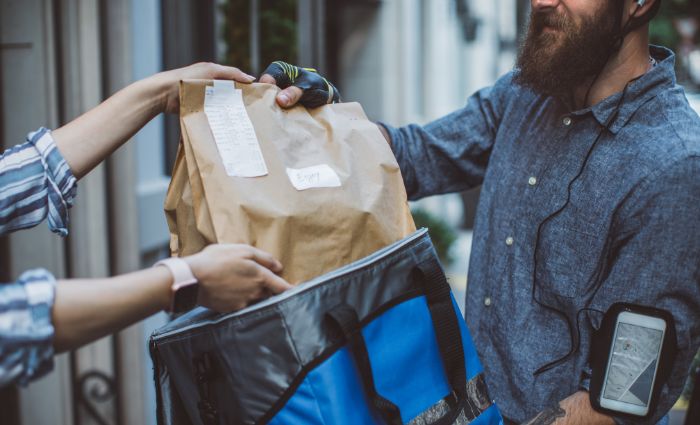 Have you ever thought of doing a driving job? This job type is almost always in demand because of the increasing number of companies offering the service.
Becoming a delivery driver is a great option for getting paid daily. Companies like DoorDash, Uber Eats, and GrubHub hire people to make food and package deliveries to customers in their area.
These companies vary greatly based on where you live, so you may want to look up options to become a delivery driver in your area specifically.
Major companies like Uber Eats and DoorDash are really competitive, so many delivery drivers also sign up for multiple delivery companies to receive more work.
The payment received varies depending on the difficulty of the delivery and usually ranges from $8 – $15 per hour.
Payment for delivery drivers is typically processed within 24 hours of completing the job, making it a great option for same-day pay.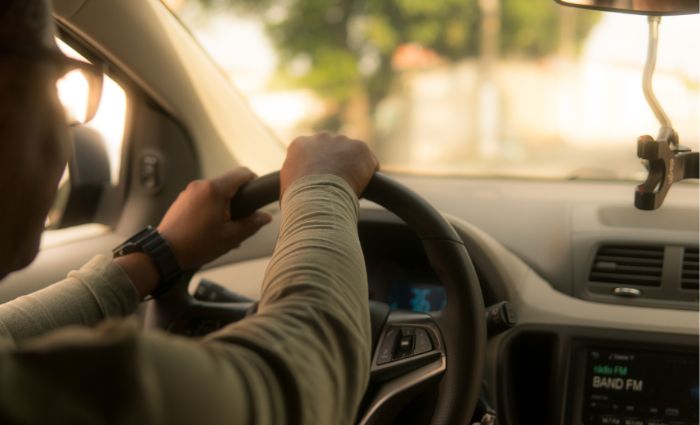 Another popular same-day pay job is becoming a rideshare driver. If you're interested in being a delivery driver at all, this could be a good way to diversify your income stream.
Uber and Lyft are two popular ride-hailing services that offer opportunities for drivers to provide transportation services to people within certain areas.
This is a really common gig for many people who are transitioning between careers. I'm sure you've hopped in an Uber in the past and heard a whole life story about how the driver used to be an airline pilot, etc. etc. that was laid off in the past.
Drivers typically make between $10 – $25 an hour, depending on the number of rides they do and the demand in their area.
Many rideshare companies actually pay out once per week, which would technically disqualify them from this list, but some do pay daily and they are still a very flexible option to get paid quicky.
Keep in mind that the qualifications for rideshare driving are a bit higher and include a valid driver's license, a working vehicle with updated inspections, and a clean driving record.
5. Transcription Jobs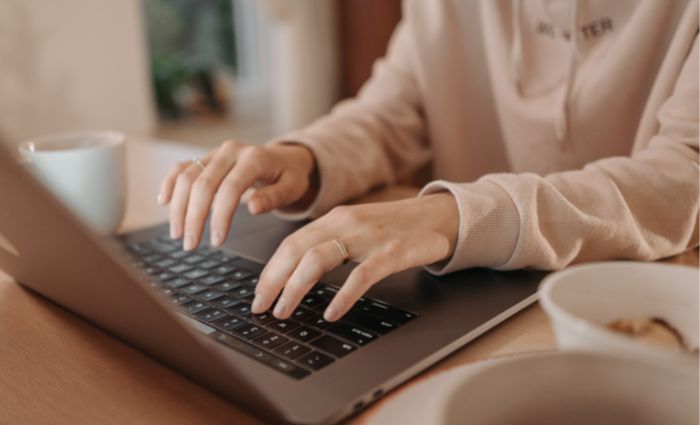 Transcription jobs are a great option for those looking to earn money on their own schedule.
Transcription tasks can range from transcribing lectures, podcasts, webinars, legal documents, medical records, interviews, and more.
Companies such as Rev, Go Transcripts, and Scribie pay transcriptionists for their services with instant payment options available.
For example, Rev pays its transcriptionists $0.25 – $0.75 per minute of audio transcribed with payments sent out daily via PayPal account or mailed check the following Friday for earnings that week.
In addition to providing same-day payouts, it will also flexibility in terms of how much you can earn per hour and how much work you want to do each day/week.
Transcriptionists need sharp hearing, good grammar skills, and the ability to stay focused while transcribing.
If you're serious about becoming a transcriptionist, you might also want to look into using transcription software to help speed up your work.
6. Personal Shoppers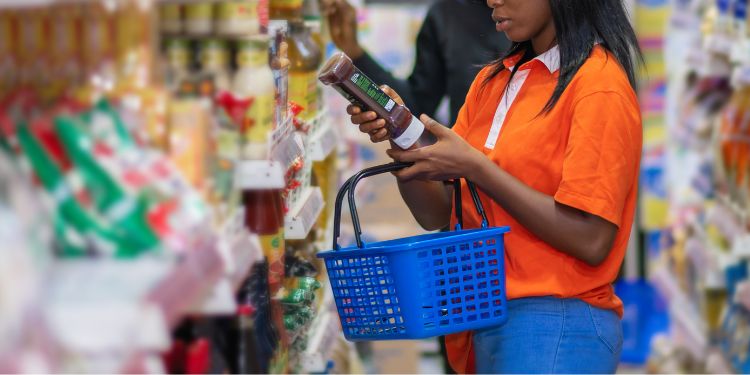 Did you know that you can get paid to shop in store for people? Popular companies like Shipt and Instacart offer delivery services for groceries and other household items.
They hire people like you to be the "shopper" and collect their items in-store and deliver them to the customers.
The amount that you get paid depends on the size of the order and the distance you drive. You are also able to keep any tips that you receive.
To be a delivery driver, you need to be at least 18 years of age and have your own vehicle in good condition.
7. Proofreader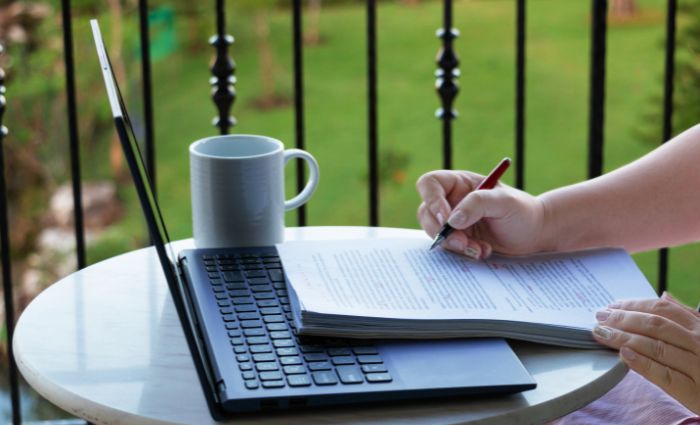 Becoming a proofreader is a great option for those that want fast pay on a very flexible schedule.
Proofreading involves carefully reading and reviewing written materials, such as articles, books, scientific documents, and more, to identify and correct any errors or inconsistencies in grammar, spelling, punctuation, formatting, and more.
Payment is typically on a per-project basis and varies depending on the length of the document and its complexity.
Companies such as Scribendi.com offer daily pay options for their proofreaders using PayPal or direct deposit to your bank account.
You can also find proofreading job opportunities on sites like Fiverr, Upwork, and FlexJobs.
To qualify, you must have a keen eye for detail, good grammar and spelling skills, the ability to identify mistakes in written materials quickly, and an understanding of different writing styles.
8. FlexJobs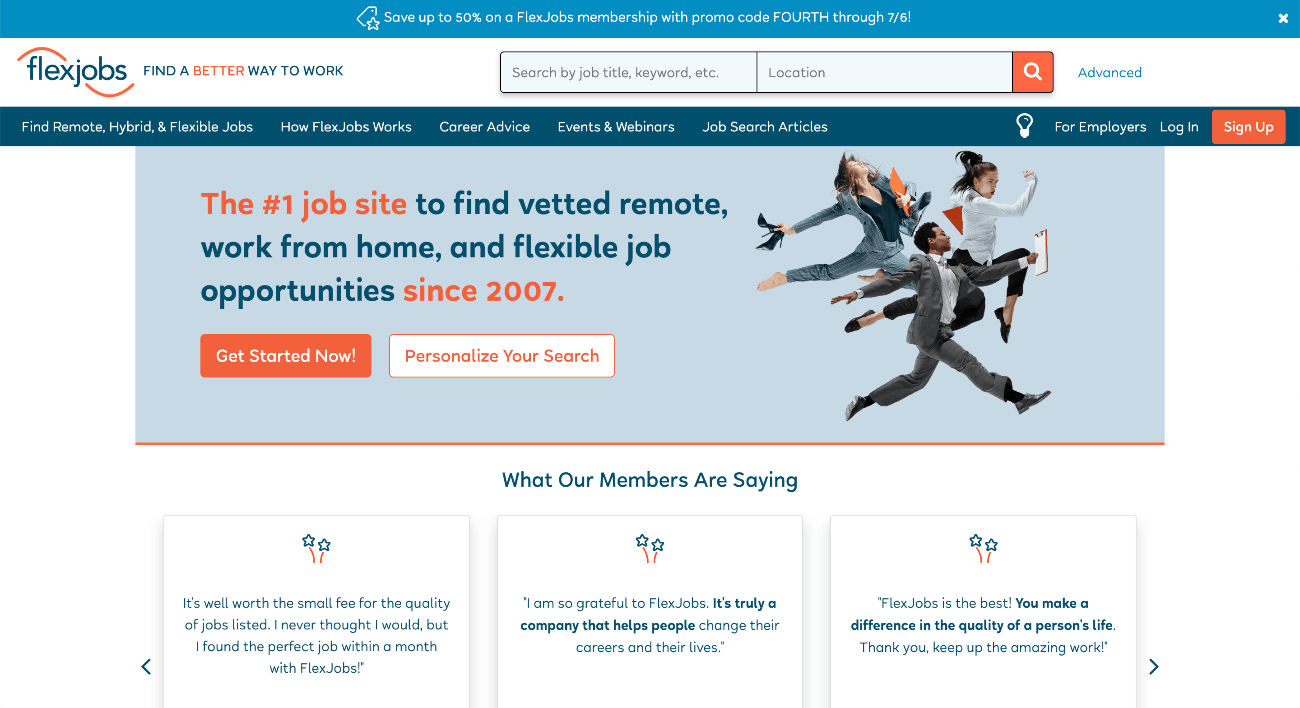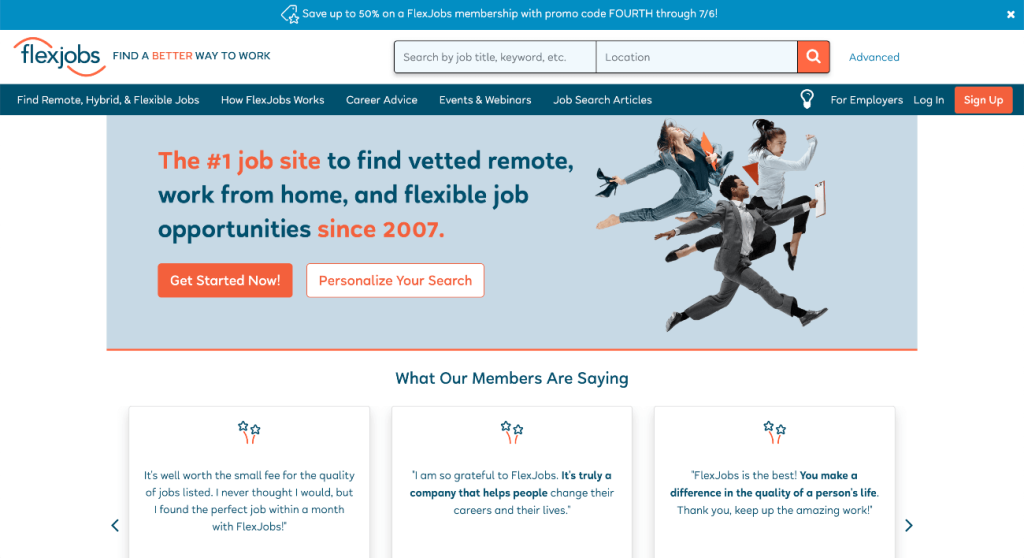 FlexJobs is an online platform that offers a wide range of flexible opportunities and same-day cash.
You can quickly filter through hundreds of job postings and find part-time, full-time, remote, and freelance jobs that offer options to get paid daily.
Many of these postings are in the customer service, medical coding and billing, virtual assistant, bookkeeping, or transcription fields.
FlexJobs is a subscription-based website but offers a free trial that allows you to search their postings and see if there's anything that interests you. Once you find a job you like, apply directly through FlexJobs and get paid quickly after you complete your first project.
9. Freelance Writer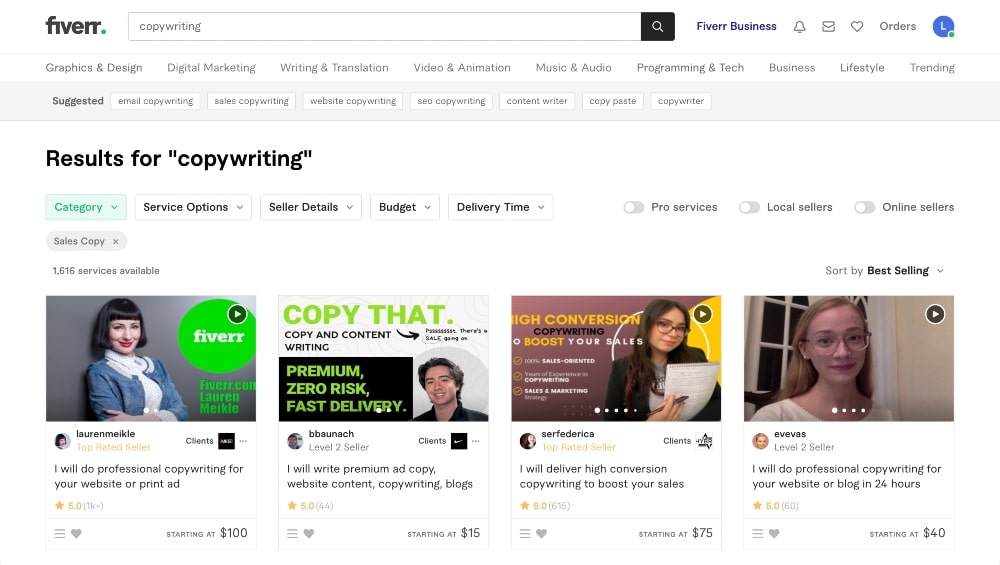 Freelance writing is an ideal gig for those who want to get paid quickly with same-day pay.
Freelance writers and copywriters are responsible for creating original content such as blog posts, articles, website content, and more.
To qualify for freelance writing gigs, you must have excellent grammar and punctuation skills and be able to write quickly and accurately.
If you're writing blog posts, you should probably also have a beginner-level understanding of SEO and keyword research.
Freelance writers can find a variety of offers on freelance marketplaces such as Fiverr and Upwork, which offer funds instantly via PayPal or direct deposit.
Payment for freelance writing depends on the length of the project, but typically ranges from $10 – $50 per hour.
10. Other Freelancing Opportunities
Writing is just one type of freelancing service that you can offer on platforms like Fiverr and Upwork.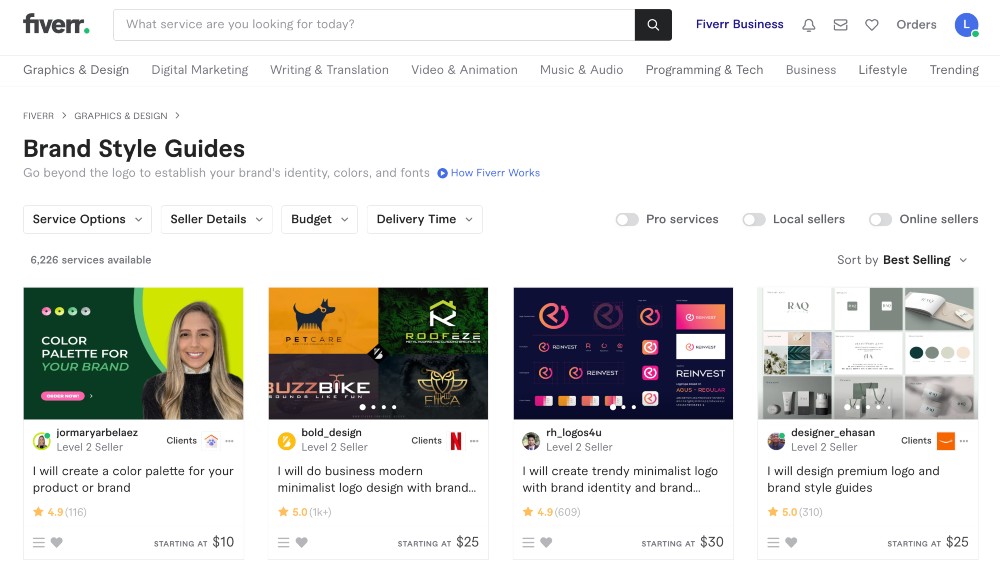 As a Fiverr seller, you can create gigs based on your skill set and offer them to potential clients. For example, if you are a graphic designer, you can create a gig offering logo design services.
On Upwork, you can also create a profile that advertises your skills and services and also search for offers posted by other users.
Payment on these platforms is fairly flexible and usually paid quickly after the projects are reviewed and completed.
To speed up payment, make sure to deliver high-quality work in a timely manner and according to agreed-upon guidelines. to ensure quick payments.
Whether you are a web developer, logo designer, video editor, or content writer – freelancing is a great way to make same-day pay.
11. Online Tutor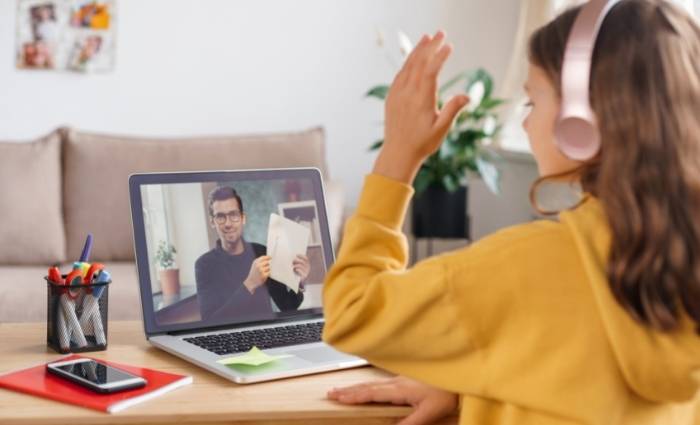 Online tutoring is a great way to earn fast pay while using your knowledge and skills to help others.
To become an online tutor, you should have a strong understanding of the subject matter that you plan to teach.
If you aren't an expert or very experienced in a specific field but do have strong knowledge of the English language, you can teach English to students online from other countries.
Regardless of what you teach, you should be able to communicate effectively with students and provide them with feedback on their progress.
Some of the best platforms for online tutoring include Tutor.com, Chegg Tutors, and Skooli offer a wide range of openings for online tutors.
Tutoring jobs usually pay per hour or project-based, meaning that you can get paid quickly after your tutoring session is completed.
Most of these websites also offer same-day payments, making them a great source of fast income.
12. Blogging and Digital Sales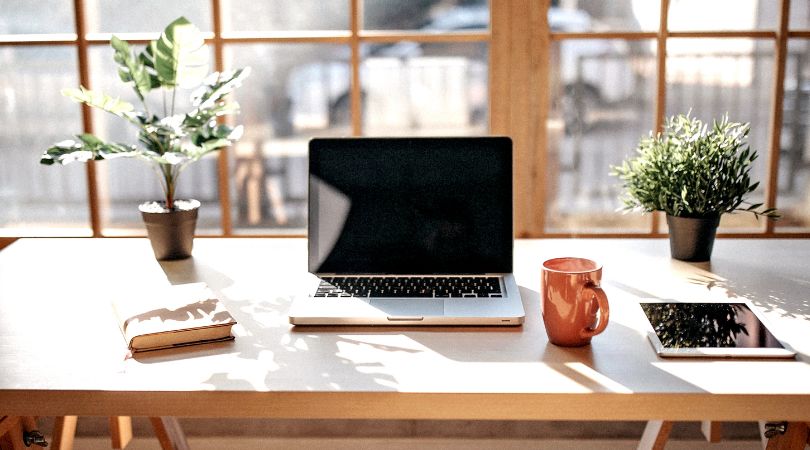 While we're on the subject of teaching…
With the rise of online learning platforms, there are more opportunities than ever for people to become online teachers and course instructors.
This is a way that most bloggers earn their income and are highly successful with it.
You can start a blog in less than 30 minutes, but then you will need to take time to build an audience and create your online courses or eBooks.
An even quicker way to get paid is to offer coaching or consultation services because there is a lot less setup involved.
Technically, blogging isn't something that pays daily right away, although once you establish your revenue stream, it absolutely can be when you make sales. It's also a very rewarding business!
There are also a lot of other blogging jobs that offer same-day pay.
13. Website Testing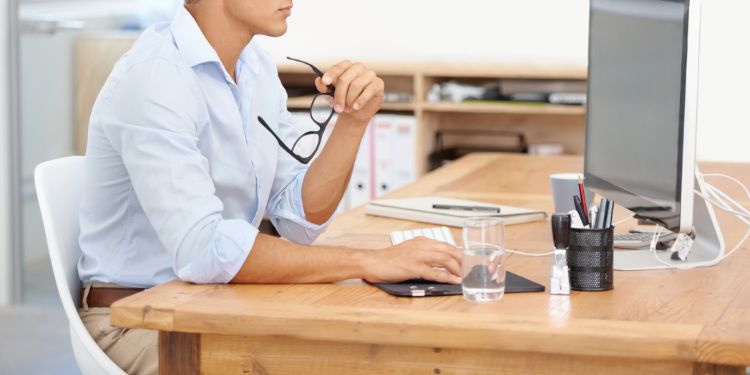 Website testing can also pay daily and allow you to use your skills to help businesses test the web design, usability, and functionality of their websites.
This feedback is very useful to businesses because it helps them ensure that their customers will have a great experience. So much so that they pay for it.
Website testing involves using various tools and methods to analyze websites and applications to evaluate their performance and usability.
As a tester, you can be paid for finding errors or bugs and reporting them back to the website owners.
Companies like UserTesting and Validately hire testers on a contract basis, allowing you to get started quickly. Most of these companies offer same-day payments via PayPal or direct deposit.
14. Cash-Back Shopping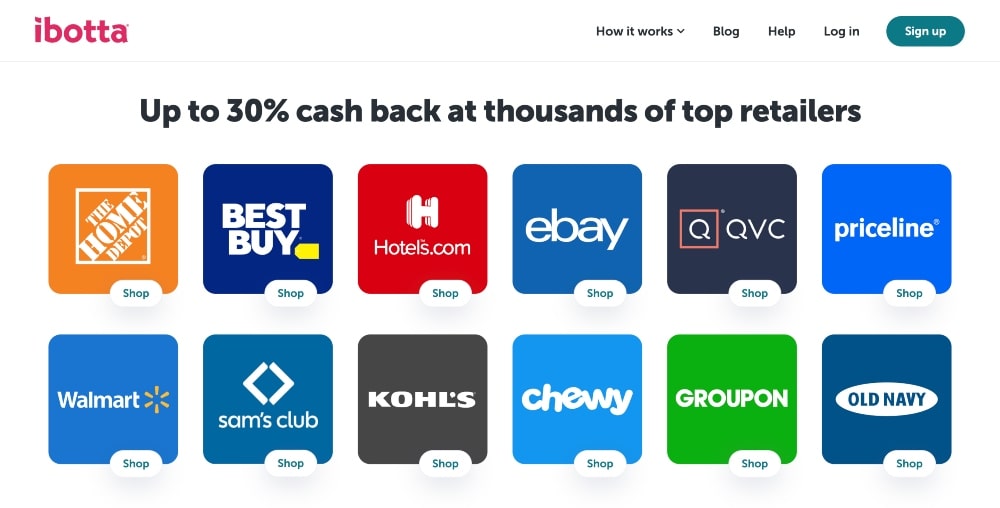 Did you know that you can earn cashback rewards for the shopping that you're already doing?
Cash-back and rewards platforms like Ibotta and My Points will give you up to 30% cash back when you shop at popular (and participating) stores like Walmart, Best Buy, Home Depot, and more.
You can even qualify for points for some grocery shopping and use the browser extension to see what online stores participate in the rewards.
The sign-up process is really quick and if you shop online, you can earn money back without even leaving your home!
New users to Ibotta can also get a $10 bonus in their account for the first $30 of shopping.
There are often minimum point thresholds that you have to meet in order to cash out your points, but there is often an instant pay feature once you meet that threshold.
You can also exchange them for gift cards to popular stores like Target and Amazon.
15. Mystery Shopper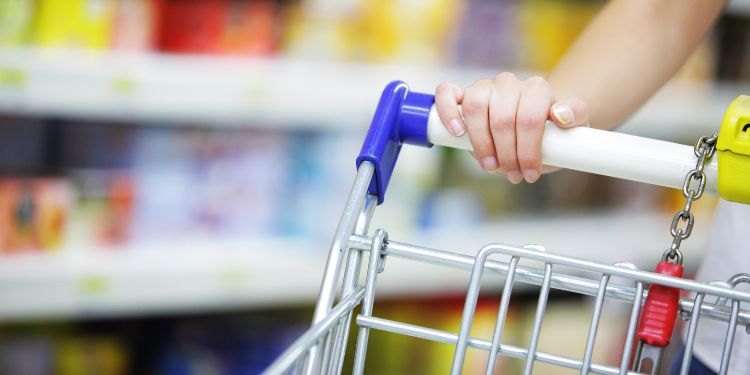 Being a mystery shopper can be an excellent way to get an instant cash out.
Mystery shoppers typically visit stores, restaurants, and other locations as part of their job to assess the customer experience and provide feedback about it.
Mystery shopping offers are usually posted on websites like Gigwalk, Field Agent, and BestMark. You can search for opportunities in your area and apply to the ones that you're interested in.
Once a job is accepted, you have to either go to the store or restaurant yourself or ask someone else to do it on your behalf (if allowed).
After completing the task, you will typically be paid within 24-48 hours after submission of your review and there are generally no qualifications to sign up!
16. Pet Care Services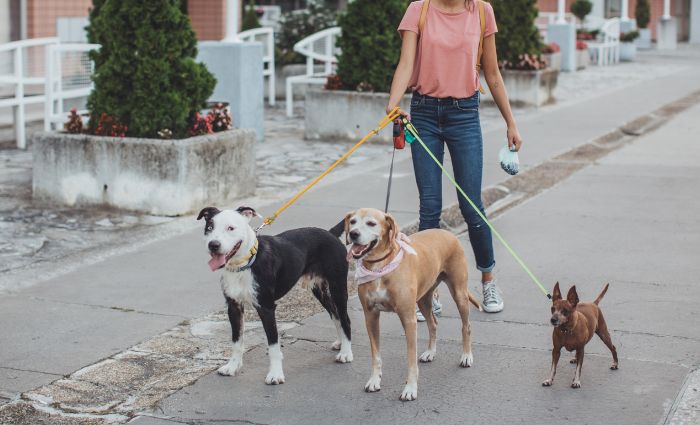 Dog walkers and pet sitters can also make a little extra cash quickly and easily.
It's perfect for those looking to get an instant cashout and a way to spend more time outdoors after spending long periods of time in front of a computer.
The best way to start making money as a dog walker is to sign up for an account with pet-sitting websites like Rover, Wag, and Care.com. You can easily create a profile to let pet owners know about your services, as well as set your own prices for each walk.
You'll also be able to take on more clients depending on the number of pets you're comfortable with walking at once.
17. Sell Your Stuff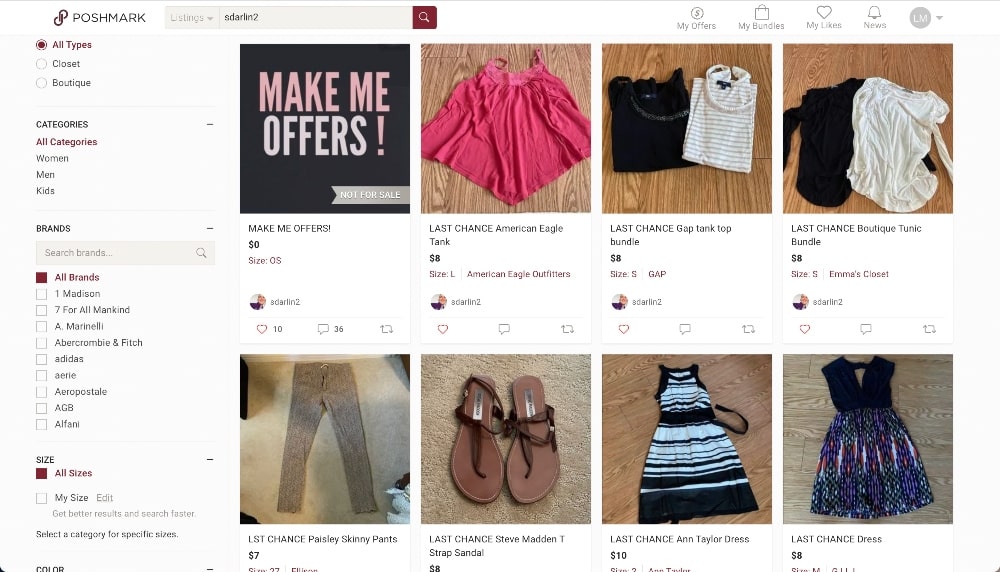 Selling your stuff online is one of the quickest ways to earn some extra cash from the things lying around your house.
There are plenty of websites that offer same-day payment, such as eBay and Craigslist, where you can list items ranging from clothes and furniture to electronics and collectibles.
There are plenty of websites where you can sell your clothes and accessories, including Poshmark and Vinted.
You can also join local buy/sell/trade groups on social media platforms like Facebook Marketplace.
Once you've listed your items, all you have to do is wait for someone to make an offer.
When they do, it's usually possible to arrange same-day pickup and payment if you're willing to meet them at their convenience.
This can be a great way to get paid instantly to get rid of clutter!
Circling back to selling products, you can also use Facebook Shops to sell a variety of goods and services.
18. Craigslist Jobs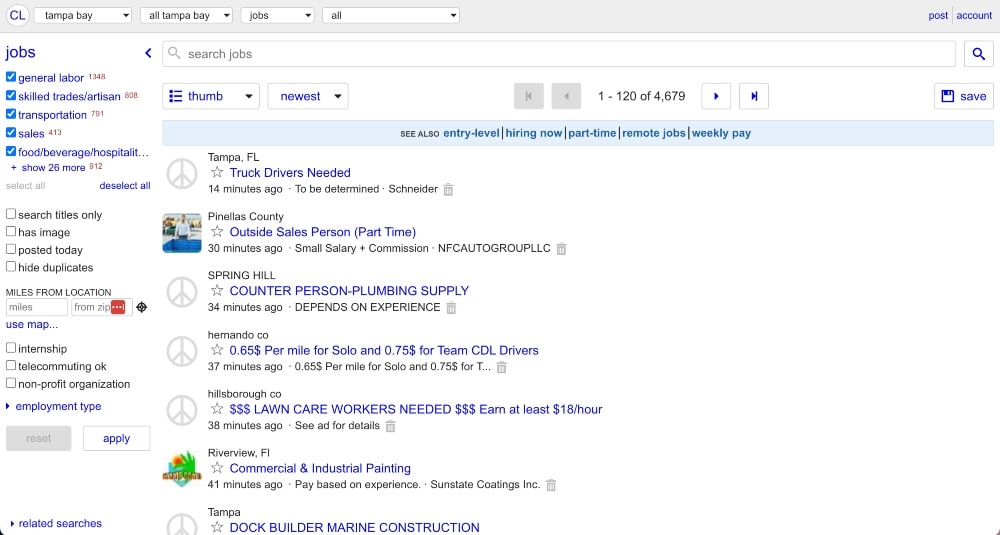 Speaking of Craiglist, you can also use it to find and post jobs to earn cash the same day.
The platform offers a wide variety of job postings, including everything from part-time work to freelance gigs.
By using the 'Hiring Now' filter, you can quickly find jobs that are looking to hire immediately and offer a fast-pay option.
When you find a job that appeals to you, simply apply for it and wait for the employer to get back to you.
If they need someone on short notice, then it's possible that you can arrange an in-person meeting and start work right away!
Finally, Craigslist also offers temp jobs through their Gigs section. These are often very quick tasks that can be done in a day or two and offer immediate payouts when you're done.
19. Explore Your City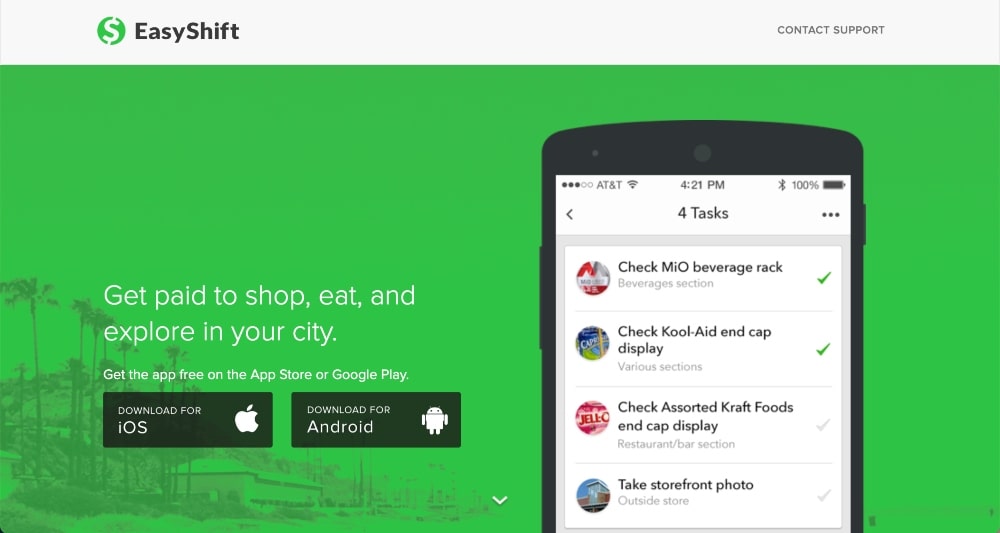 Did you know that you can get paid to explore your own city and perform interesting and sometimes fun tasks?
With EasyShift, you can find quick and temporary jobs in your city, such as working at local stores, taking photos of products, checking prices, reviewing promotions, and more!
Most EasyShift payments are sent within 48 hours after approval, but if you do this on a daily basis, you'll be able to rack up those daily payouts.
The best part about EasyShift is that there is no application or experience required!
All you have to do is sign up for a new account and start earning!
20. Cold Calling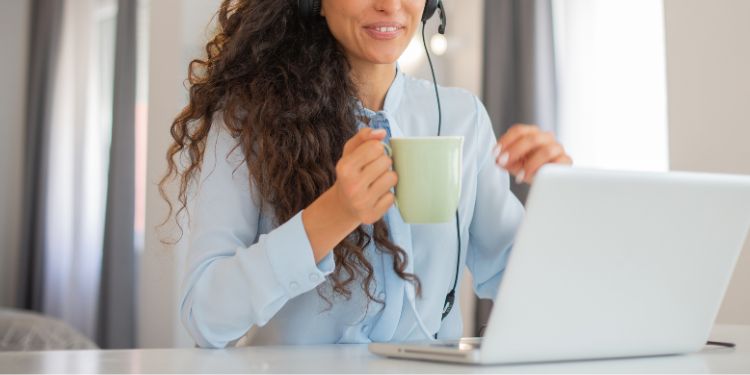 Cold calling is a great way to earn extra income that can be done from the comfort of your own home.
Cold calling involves contacting potential customers or business contacts by phone and trying to sell them products or services.
It's a sales job and therefore requires you to be confident, persuasive, and able to think on your feet.
It's certainly not for everyone, but it can also provide an exciting and lucrative opportunity to make money quickly.
You'll need to be organized and able to keep track of which prospects you have contacted and the results of each call.
The best way to get started is by signing up for a cold calling service like A Better Call, Call Ruby, and LiveOps.
This will provide you with all the necessary resources, training, and support you need.
Other Random Jobs With Same-Day Pay
Lastly, there are all sorts of other random jobs and websites that you can use to get that daily pay fix that you're looking for.
FAQs about Same-Day Pay Jobs
What is a same-day pay job?
A same-day pay job is a type of employment opportunity where an individual can get paid the same day they complete their work. This type of payment offers quick and easy access to money without having to wait weeks or even months for a normal paycheck.
What qualifications do you need for same-day pay jobs?
The qualifications needed for each job may vary, but typically employers are looking for reliable and dependable individuals who can complete the tasks they're assigned quickly and efficiently. It also helps if you have experience with the type of job you're applying for as this can make the process of getting hired much easier. In addition, employers may require certain certifications and/or qualifications, depending on the job.
How much do same-day pay jobs usually pay?
Same-day pay jobs typically pay anywhere between $10 to $25 per hour, depending on the job and the qualifications of the individual being hired. Some jobs may have a base salary as well as additional bonuses or incentives based on performance.
What kinds of work are paid one day at a time?
The types of jobs that offer same-day pay range widely and can include everything from working in retail to delivering food. Some jobs are completely online, like survey sites and other apps, while some of them require you to do tasks like dog walking, taking pictures, or other tasks.
Summary of Best Jobs for Same-Day Pay
Instant-pay jobs are quickly becoming a popular option for employers and employees alike.
They come with a number of advantages for both parties, including improved cash flow and financial security for employees and greater efficiency and cost savings for employers.
They can be particularly beneficial for those living paycheck to paycheck, who may not have the luxury of waiting weeks or months to get paid.
They're also great for setting up flexible schedules and in some cases, getting paid to do what you're already doing (like online shopping).
The great news is, there's no shortage of options for anyone looking for a part-time position to earn some extra money, whether that's from a driving job, answering surveys, or starting an exciting and rewarding business.
All in all, these jobs can provide cost savings and flexibility for everyone involved and can be a great way to supplement your income.