We partner with bada$$ companies that offer products that help our readers achieve their goals! If you purchase through our partner links, we get paid for the referral at no additional cost to you! Read our disclosure for more info.
What makes a great leader? How do small business owners create radically successful businesses? This article aims to answer these questions by exploring the 50 best business books of all time.
Even more, some business books are about very specific business topics like building teams, management, negotiation, marketing, sales, and building confidence. Whatever your needs are, we can assure you that this list has something (or many things) on it for you.
Featuring well-known titles such as Good to Great and The Lean Startup, this list provides readers with a comprehensive overview of the most influential books in the world of business, offering valuable insights into how great leaders have achieved success.
With these business books, you can get a better understanding of key concepts such as strategy, teamwork, communication, innovation, and leadership – equipping them with the knowledge necessary to run their own business more effectively.
This article is an essential resource for anyone looking to build their business knowledge and develop the skills crucial for success in the modern world.
Consider it your own library full of business school lessons or personal mba. We hope you find it useful!
In no particular order, below are the top picks from your fellow entrepreneurs for the best business books of all time!
Best Business Books
1. Good to Great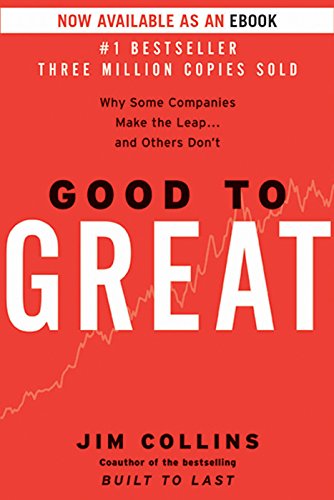 Good to Great by Jim Collins is widely regarded as one of the best business books of all time. The book has sold millions of copies and continues to be popular with both new and experienced business managers.
This popular business book on business management explores why some companies make the leap from being merely "good" to great, while others fail to do so.
Collins looked at the stories of 28 different companies, and developed a framework to identify what it takes for an organization to make that transition.
In particular, he emphasizes finding the right people to lead the company and cultivating a "culture of discipline" within it.
"The most important business book to my career's development has been Good to Great. It helped me to really sort out skill from luck, and controllable events from uncontrollable ones, in my business career.

It's helped me understand not only how to avoid business mistakes, but also that it's not always possible to do so."

—Ben Michael, VP of Operations, Michael & Associates
2. Built to Last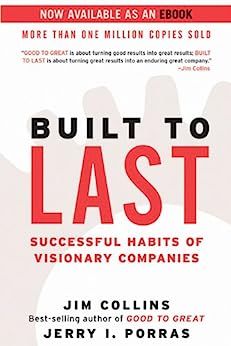 Built to Last is business book two in Jim Collins' series of what it takes for businesses to be great.
This groundbreaking business book provides essential insight into why some companies succeed and others fail.
It examines eighteen truly exceptional and long-lasting companies—including 3M, Johnson & Johnson, Whole Foods Market, Walgreens, and Sony—to uncover the secrets of their success.
The authors identify a list of traits common to each, including vision, values, fanatic discipline, and a culture that promotes innovation.
The book provides timeless advice about how companies can apply these principles to create sustainable growth.
"Built to Last…is one of the most eye-opening business studies since In Search of Excellence."

—Kevin Maney, USA Today
3. The Lean Startup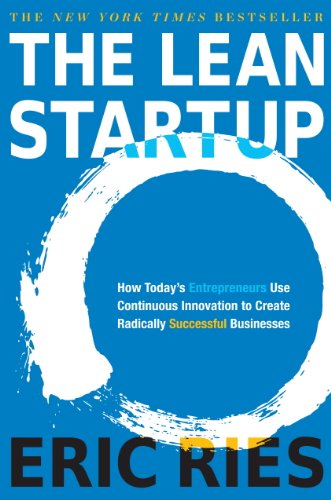 Think bootstrapped entrepreneur defying the odds. While many startup businesses fail, you can prevent it with the insights found in this book of business.
Instead of having to create elaborate business plans, The Lean Startup, by Eric Ries, enables all businesses to test their vision over time, incorporating feedback into its strategy as needed.
"I just like creating things and my pathway to it has been through business. I'm also obsessed with trying to figure out how to optimize the best approach to scalability. This book overall gives insights into optimizing creating a successful startup so it sort of checks all of my boxes."

—Trevor Hatfield, Founder, Inturact
4. I Can't Make This Up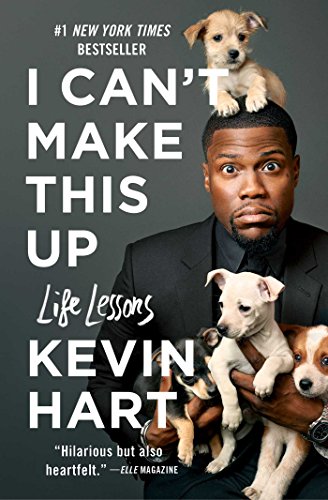 While you might not think of this book as a business book, I Can't Make This Up by Kevin Hart teaches a lot of the lessons entrepreneurs need to hear.
When the odds are stacked against you, what do you do? You could close up shop, or you could pick yourself up and become successful.
"I chose this book because it's funny, insightful, and inspiring. [Kevin Hart] is someone who has achieved incredible success that most people writing books will never even come close to. AND because he stays real and hungry to keep creating no matter how big he has gotten."

—Entrepreneur and Podcast Host Joe Pardo
5. How to Win Friends and Influence People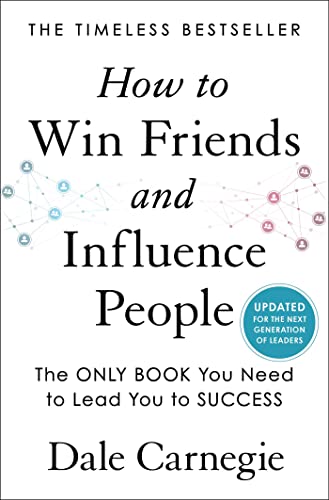 How to Win Friends and Influence People by Dale Carnegie is one of the best business books ever written and has been for decades. It has sold more than 30 million copies since its release in 1936.
The book provides readers with proven tactics for dealing with people, such as giving honest and sincere appreciation, creating a personable attitude, and avoiding arguments.
It also offers strategies for avoiding common conflicts and managing difficult conversations
Carnegie's techniques are timeless and have been used by business professionals for more than 80 years.
By understanding the principles outlined in this book, you can gain the skills needed to succeed in your personal and professional life.
No matter what kind of business you're in, How to Win Friends and Influence People is a must-read business book that will help you build strong relationships and achieve success.
"The capacity to network and develop contacts is crucial in business and sales. Achieving success in business requires effective communication and persuasiveness, which are both taught in this best-selling book.

The book's ultimate goal is to improve readers' chances of becoming successful in business sales. Although it was first published in 1936, much of the guidance included inside is still relevant today."

—William Kemper
6. Can't Hurt Me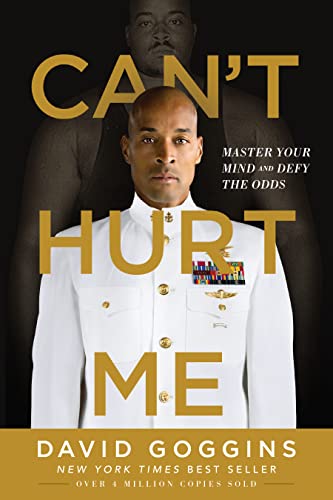 This story of resilience might not seem like it belongs in a list of the best business books either, but if you have ever thought to yourself, "Why would anyone buy something from me?" you need Can't Hurt Me by David Goggins.
Author David Goggins explores the idea that most people – entrepreneurs included – barely scratch the surface of what they are capable of.
"It's the kind of story that tells you anything is possible. You can take your background and let it haunt you, or you can learn from it and defy the odds just like the author did."

—Isaac Mashman, Author of Personal Branding: A Manifesto on Fame and Influence, and Founder of Mashman Ventures
7. The Hard Thing About Hard Things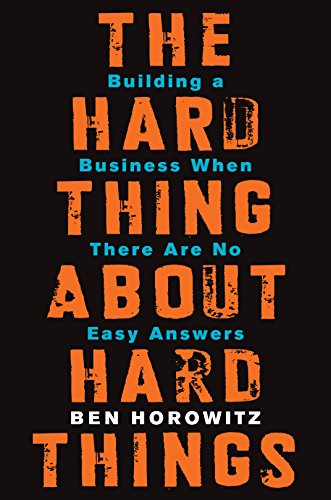 Most people look to books to give them the answers.
In The Hard Thing About Hard Things, author Ben Horowitz shares that the path of an entrepreneur is not only difficult but that you will need to forge your own way as you go because there are no rules.
This is another book that countless entrepreneurs sent our way in our quest to find the best business books of all time.
"The Hard Thing About Hard Things is a great business book for entrepreneurs and business owners. Whether you've owned your business for years, or you've just started on your entrepreneurial journey, there is something to be learned from this book."

—Kyle MacDonald, Director of Operations, Force by Mojio
8. The Jobs to Be Done Playbook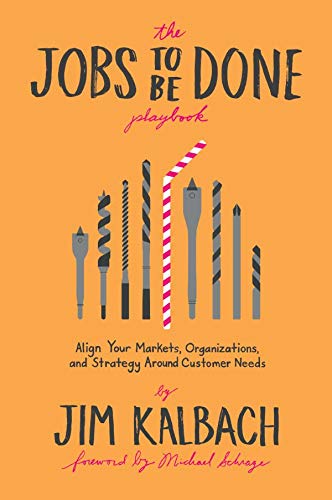 The Jobs to Be Done Playbook by Jim Kalbach is one of those business books to read if you're scratching your head about why people aren't buying your products and services.
The simplest answer – you're not solving the problems they need solved or accomplishing the job they need done.
"The Jobs To Be Done Playbook offers a perspective that is certain to help anyone who is interested in learning how to put Jobs Theory into practice."

—Tony Ulwick, Strategyn Founder and CEO
9. Zero to One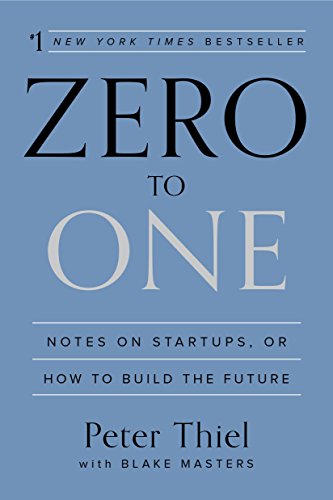 The exciting news is that there's still a lot left to explore and new inventions are still being created.
In Zero to One, Peter Thiel outlines the ways in which we can make singular inventions that could be the next million-dollar idea.
"Many companies nowadays rise swiftly but fall just as quickly. This is due, in part, to people's inability to think beyond the box when confronted with a challenge.

In this book, Thiel dismantles the attitude that leads people to create companies that are similar to those that already exist. The author encourages the reader to think creatively. This is the book for individuals who are always on the lookout for the next great thing."

—Michael Dadashi, CEO of Infinite Recovery
10. The 4-Hour Workweek: Escape 9-5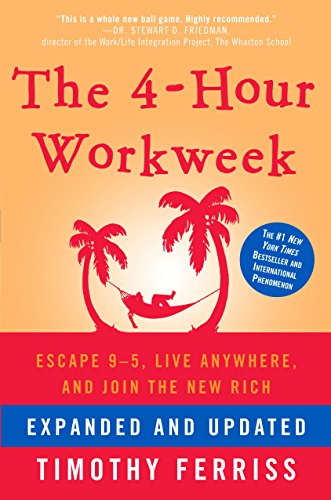 The 4-Hour Workweek by Tim Ferriss is not actually a book about running a business that makes you lots of money while you work four hours a week – though it does share how it's possible. It's more about maximizing your time as a business owner.
Perhaps of all the top business books that entrepreneurs recommended to us, 4-Hour Workweek came in the most.
"I found it to be a game-changer for my way of thinking. This book has taught me how to better manage my time. I had always known that as a business owner, I should do less and manage more, but never had a clear path to get there.

This book gave me some great ideas and inspiration for running my business more efficiently. Prioritizing the tasks that earn revenue has become a much easier process for me thanks to this book."

—Jill Caren who runs 2 Dogs Media and Blue Collar Brain said
11. The Woman Code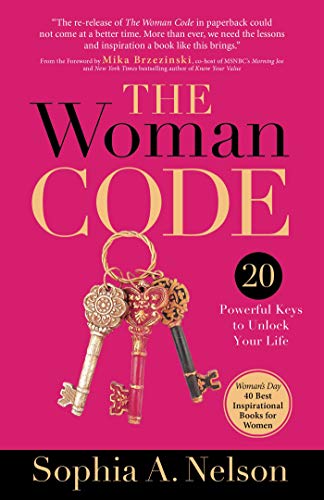 The Woman Code by author Sophia A. Nelson is one of the best books on business for women today.
It provides practical guidance and strategies to help women succeed in the workplace, without sacrificing their femininity or personal values.
Topics covered in this book include negotiation skills, relationship building, self-promotion, work-life balance, and much more.
With a focus on understanding the unique challenges faced by women in the business world, The Woman Code provides an invaluable resource to help them achieve their goals and excel in their careers.
"Exceptionally 'reader friendly' in commentary style, organization and presentation, "The Woman Code: Powerful Keys to Unlock Your Life" is a life-enhancing, life-changing, life-celebrating read and one that is especially and unreservedly recommended for community, college and university library Self-Help/Self-Improvement collections for women."

—Midwest Book Review
12. Misbehaving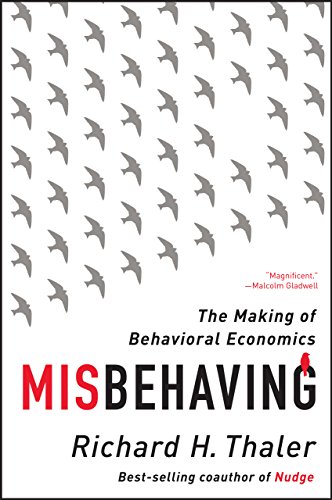 Misbehaving by Richard Thaler explores the irrational decisions people make in economic situations and how these decisions can have a profound impact on businesses and economies.
It covers topics such as behavioral economics, decision-making, consumer behavior, and more.
It's a great business book for business professionals, economists, aspiring entrepreneurs, small business owners, or anyone interested in learning about how economic decisions are made.
"The creative genius who invented the field of behavioral economics is also a master storyteller and a very funny man. All these talents are on display in this wonderful book."

—Daniel Kahneman, author of Thinking, Fast and Slow
13. Start With Why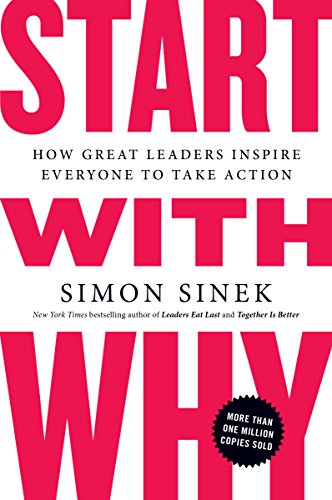 In Start With Why, he explores why some businesses have the most loyal customers that will purchase everything they release.
Start With Why by Simon Sinek is one of the best business books on the market today that offers an insightful and thought-provoking look at how successful organizations create a strong sense of purpose within their culture.
By focusing on why they do what they do rather than just what they do, Sinek argues that successful companies can achieve what he calls the "Golden Circle" – a place where they create an unshakeable sense of purpose that motivates, inspires, and drives success.
He offers valuable advice on how to define your core values and use them to build a cohesive team culture and brand identity.
"Start with Why is one of the most useful and powerful books I have read in years. Simple and elegant, it shows us how leaders should lead."

—William Ury, coauthor of Getting to Yes
14. Mastering the Hire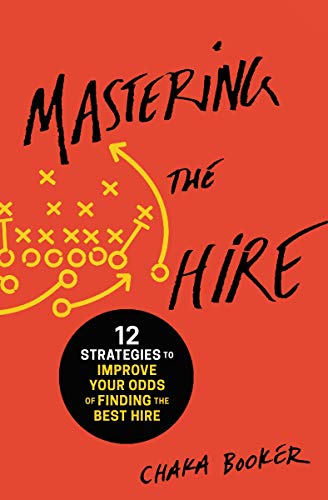 The need for developing a process to ensure you are constantly hiring top-notch people is emphasized and explained throughout Mastering the Hire by Chaka Booker. It's a must-read for people building teams.
"Mastering the Hire is a vital resource for any employer who is interested in gaining an understanding of the most effective strategies for locating the ideal candidate to fill a specific position.

This is the best business book I've ever read since every one of Booker's 12 proven techniques is supported by both academic research and the author's own first-hand experience.

The success I've had in defying the odds at my company's hiring process is largely because of [this book]."

—Lulu Albanna of WRC Media
15. The Go-Giver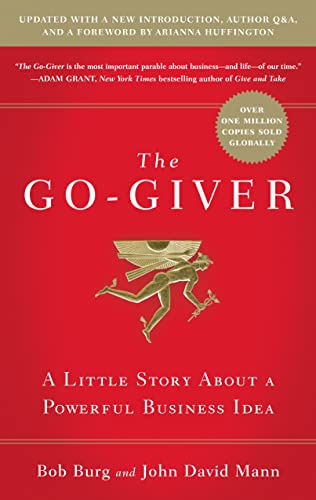 Written by Bob Burg and John David Mann, The Go-Giver explores the concept of "giving" as a successful strategy for success in business and life.
The main character, Joe, learns five powerful laws of success from his teacher: Value, Compensation, Influence, Authenticity, and Receptivity.
The Go-Giver is a great read for anyone who wants to learn more about the principles of success in business and life.
It's an inspiring story that can help you become a better leader, team member, and overall person. It will also teach you how to make meaningful connections with your peers and customers.
"The Go-Giver is the most important parable about business—and life—of our time."

—Adam Grant, author of Give and Take
16. Business Adventures
Business Adventures by John Brooks is widely regarded as one of the best business books ever written (even by Bill Gates).
Originally published in 1969, this book has been inspiring business professionals ever since.
It tells the stories of twelve different companies whose successes and failures shaped American industry from the late nineteenth century to the mid-twentieth century, including key takeaways from the failures and successes of Piggly Wiggly, GE, Xerox and more.
Throughout the book and these case studies, Brooks offers valuable insights into topics such as innovation, competition, creative thinking, and more. Business Adventures is considered a must-read by many successful business leaders and entrepreneurs.
"Business Adventures remains the best business book I've ever read."

—Bill Gates, The Wall Street Journal
17. Thinking, Fast and Slow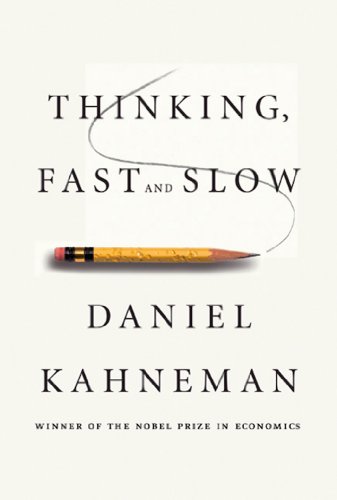 We tend to believe that we are in control of our own conduct or, at the very least, that we are aware of the main things that influence our different decisions made in life. The truth however, according to Thinking, Fast and Slow by Daniel Kahneman, is that we are helpless to countless outside influences and manipulations. 
The book draws on a wealth of research to explain why we often make irrational and illogical decisions despite our best effort to be rational.
It looks at the science and psychology of decision-making, providing insight into how we can become better decision-makers.
Kahneman's book is widely cited as a must-read for anyone interested in business or managing people.
With its mix of real-life stories and scientific evidence, Thinking Fast and Slow offers unique advice on how to make decisions and gain insight into our own thought processes.
Whether you're a business leader or an individual looking to improve your decision-making skills, it's an essential read for anyone looking to better understand the science of human behavior.
"Absorbingly articulate and infinitely intelligent . . . [Thinking, Fast and Slow] will forever change the way you think about thinking."

—The Atlantic
18. Becoming Bulletproof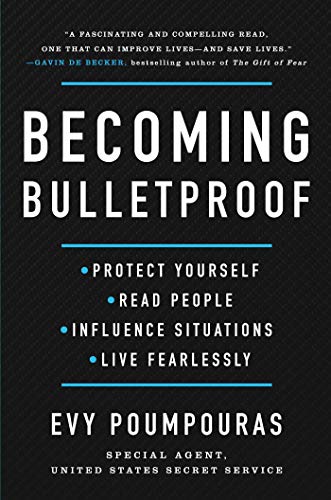 What does a former Secret Service agent know about business?
In Becoming Bulletproof, Evy Poumpouras walks you through becoming a more confident, stronger, powerful version of yourself – all critical components of being successful in entrepreneurship.
"It is really interesting to apply for business purposes because it gives you different techniques on how to read people, how people read you, and how to detect deception. There's actually a lot of emphasis on how to develop mental resilience and how to stop 'self-editing.'"

—Nadja Williamson, CEO, Network Titan Solutions
19. Lean In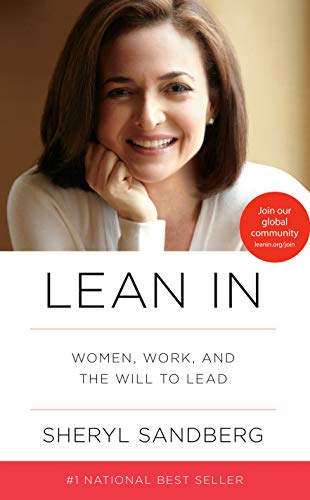 Sheryl Sandberg's Lean In encourages women to be strong-willed, adventurous, and hungry for success.
It reminds us that we not only aim to improve our lives at work, but we also shape the approaching lives of future professionals.
Many female business owners nominate this as one of the best business books of all time.
 "Lean In is an inauguration more than a last word, and an occasion for celebration … Many, many women, young and old, elite and otherwise, will find it prescriptive, refreshing, and perhaps even revolutionary."

—Anna Holmes, The New Yorker
20. The Long Game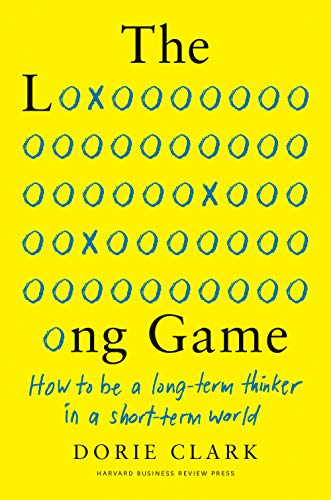 The Long Game by Dorie Clark is about breaking out of the cycle of rushing and overwhelm and into the type of meaningful life filled with purpose you deserve.
It focuses on helping you learn how to be an effective long-term thinker and understand how short-term decisions can have lasting consequences.
It provides readers with practical advice on how to shape their business strategy, build strong professional networks, and develop creative marketing tactics that set them apart from the competition.
The Long Game is an invaluable resource for anyone who wants to stay ahead of the curve and create long-term success in their career or business.
"Dorie Clark has written an essential book that addresses the leadership challenge of our time: solving hard problems in a world with a limited attention span. The Long Game is a blueprint for building our organizational futures."

—Frances Frei, coauthor, Unleashed
21. Atomic Habits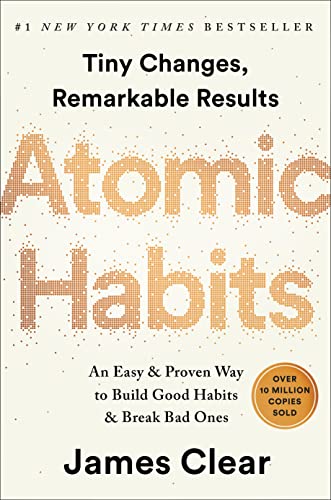 Atomic Habits is one of the best business books on creating goals and forming good habits to reach those goals.
By James Clear, this business book has been praised for its simple yet effective approach to habit-forming and its powerful yet manageable tips for developing lifelong habits to achieve success.
The book addresses the science of small but impactful changes that, over time, create big results. Clear helps readers understand why we do certain habits and how to make them stick in order to achieve our desired goals.
"Atomic Habits is a great book for anyone who is frustrated with the way they can't seem to kick that one (or two dozen) bad habit(s) and wants to finally achieve health, fitness, financial freedom, great relationships, and a good life."

—Medium.com
22. The Advantage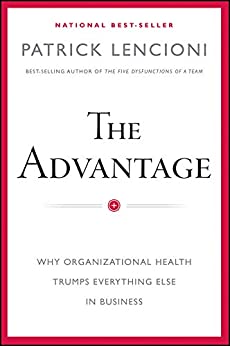 The Advantage by Patrick M. Lencioni explores the concept that happy employees make for a healthier organization and healthier companies always win compared with toxic environments.
It's also a practical guide that teaches business owners and leaders how to make their organizations more effective.
Through stories and case studies, it sheds light on the importance of organizational health to ensure a profitable business.
It explains the four disciplines of organizational health: building a cohesive leadership team, creating clarity, reinforcing accountability, and focusing on results.
It's an important read for anyone looking to develop their business leadership skills.
"The Advantage has more common sense in its 200 pages than I have ever found in a business book. A must-read."

—Colleen Barrett, president emeritus, Southwest Airlines Co.; coauthor, Lead with LUV
23. The 10X Rule
In The 10x Rule by Grant Cardone, you'll learn all about the 10X rule (also known as 4th degree), which is related to the massive action you'll need to take in order to reach your lofty goals and dreams.
"I've read it a few times. It provided a unique perspective on accomplishing your business goals, written by someone who has developed into one of today's most successful personas in the business and marketing world."

—James Parsons, Founder and CEO of Content Powered
24. SEO for Growth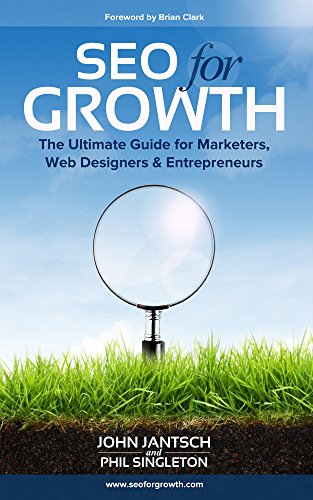 Now more than ever, businesses must be thinking about search engine results if they hope to grow their traffic organically. SEO for Growth by John Jantsch and Phil Singleton shares tactics to do just that.
"SEO for Growth is a marketing goldmine.

Knowing the ins and outs of SEO is must-have knowledge for all business owners. It is an excellent source of valuable insights to help you boost your search engine results, and is, in my opinion, the best business book ever written."

—Datha Santomieri of Steadily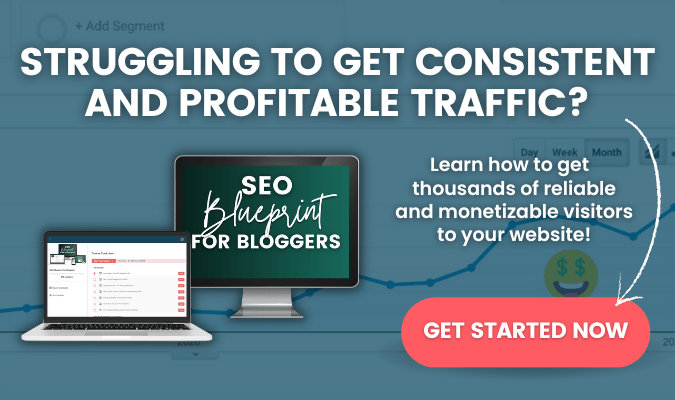 25. In the Company of Women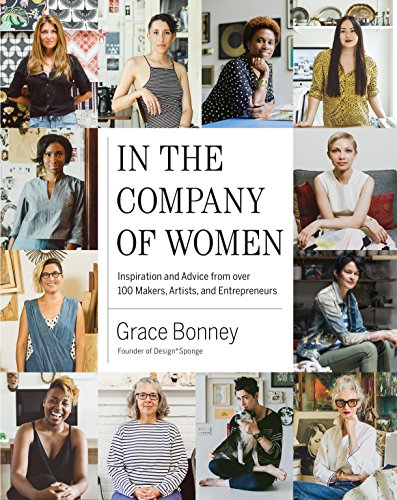 In the Company of Women by Grace Bonney is part guide to being a female entrepreneur, and part success anthology as more than 100 women share how they became successful entrepreneurs and business owners.
"This book demonstrates that there are lessons to be gained from business owners in a wide variety of fields. Many of the principles that may be learned from being an entrepreneur are applicable to a wide variety of fields."

—Josephine Lee, CEO and Founder of Cicinia
26. The 7 Habits of Highly Effective People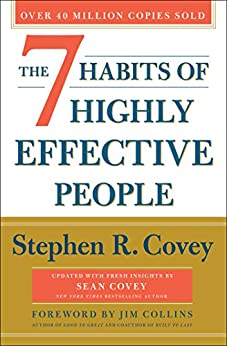 The 7 Habits of Highly Effective People is one of the best business books ever written, with over 25 million copies worldwide.

It was written by Stephen Covey, a renowned management consultant, professional speaker and author who spent nearly 40 years teaching others how to achieve success.

The 7 Habits of Highly Effective People provides a comprehensive and practical framework for personal and professional effectiveness.

It explains seven habits that, when properly applied, bring about remarkable results in both business and life.

These habits include: being proactive, beginning with the end in mind, putting first things first, thinking win-win, seeking to understand before being understood, synergizing and sharpening the saw.

"[Thirty] years after it first appeared, the wisdom of The 7 Habits is more relevant than ever. On an individual level people are burning out, and on a collective level we are burning up the planet. So Dr. Covey's emphasis on self-renewal and his understanding that leadership and creativity require us to tap into our own physical, mental, and spiritual resources are exactly what we need now." 

—Arianna Huffington
27. The $100 Startup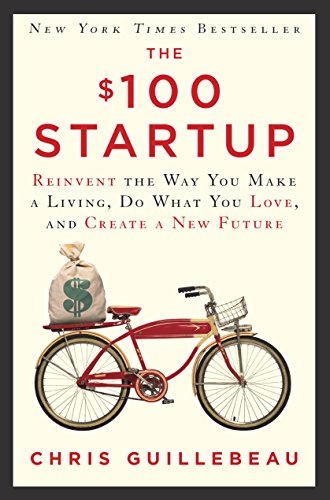 The $100 Startup by Chris Guillebeau is one of the best business books for entrepreneurs and small business owners who want to start or grow their businesses with minimal resources.
It provides a step-by-step guide on how to identify profitable opportunities, develop products and services, market strategically, and create a sustainable and profitable business.
Guillebeau shares his own experiences in the book as well as stories from over 50 successful entrepreneurs who have managed to start or grow their businesses with limited resources.
The $100 Startup is an invaluable resource for anyone looking to turn their dream of owning a business into reality. It provides an inspiring look into what it takes to build a profitable business no matter the size of your budget.
"The $100 Startup is a twofer: It's a kick in the pants to get started on your dream and a road map for finding your way once you begin. If you're not ready to launch your own business after reading this book, you need to go back and read it again!"

—Daniel H. Pink, author of Drive and A Whole New Mind
28. Million Dollar Consulting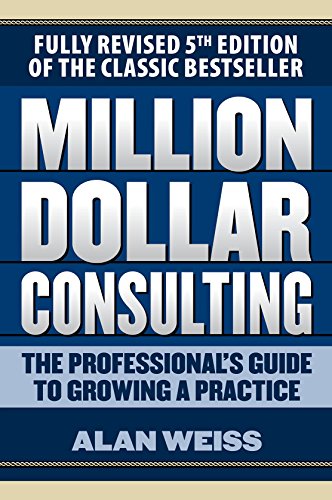 The topics that Million Dollar Consulting by Alan Weiss goes into include marketing, social networking, customer retention, daily operations, delegation techniques, market optimization, and more. It offers well-rounded and intelligent insight in a way that isn't overwhelming. 
"It's great for entrepreneurs specifically, but it's honestly a beneficial read for all professionals because it covers such a wide range of business topics.

Any questions about business in the 21st century are answered in this book, making it a staple for modern professionals."

—Chris Stevenson, CEO, VirtualRealityRental Houston
29. Talent Is Overrated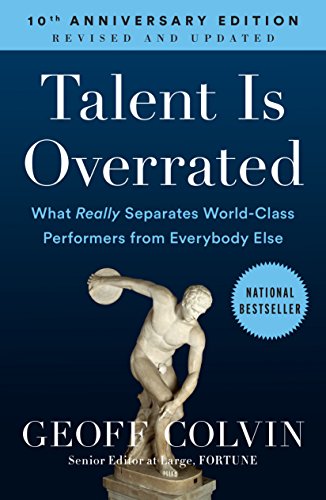 Talent is Overrated by Geoff Colvin basically surmises that many other factors go into highly successful people, and it's not just innate talent from birth.
Anything can be learned – even how to be a business owner!
"While talent may be present, it's this deep practice that literally rewires neurons in the brain to optimize performance and create talent. For any young entrepreneur, or anyone trying to become great at anything, I'd highly recommend it."

—Dan Potter, Head of Digital for CRAFTD
30. Shoe Dog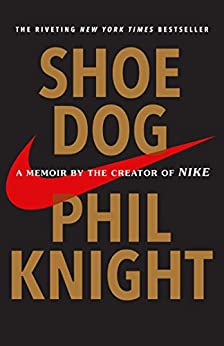 If you were ever curious as to how the Nike shoe brand became a global success, Shoe Dog by Phil Knight is for you.
You might find it offers insights on steps you can take to improve your marketability and brand visibility as well. 
"The ultimate entrepreneur's guide to the top of the mountain. I could not put it down. . . . [Shoe Dog] builds characters of the people behind the brand."

—Bill Walton, Wall Street Journal
31. Profit First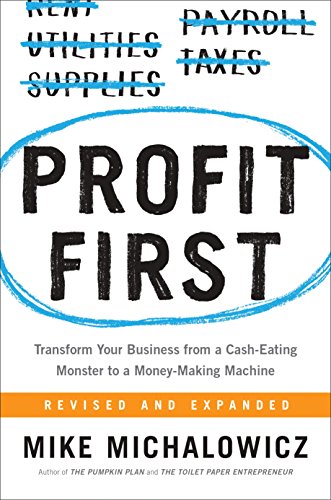 Profit First by Mike Michalowicz is perfect for learning how to maintain a positive cash flow in the business.
"Quit being a slave to your own business and start making some serious money. Follow Mike's counter-intuitive advice and put profits first."

—Verne Harnish, author of Scaling Up
32. The Zen of Social Media Marketing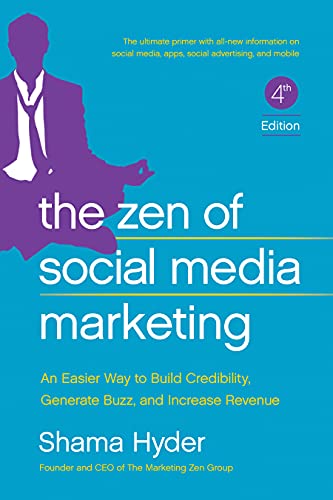 In The Zen of Social Media Marketing by Shama Hyder, you'll learn how you can gain the most benefit from the various social media platforms.
It's all about demonstrating proper messaging, narrative techniques, and the best promotional placement to gain advantages and remove stress.
"She provides detailed instructions for launching social media campaigns and sound guidance for fully leveraging and optimizing search engines, web sites, and blogs. VERDICT: Kabani's assertion that this is 'the last social media guide you'll ever need' has merit, as anyone purchasing this also has access to a continually updated online version. Highly recommended for anybody with anything to market online—including him- or herself."

—Library Journal 
33. The Power Is Within You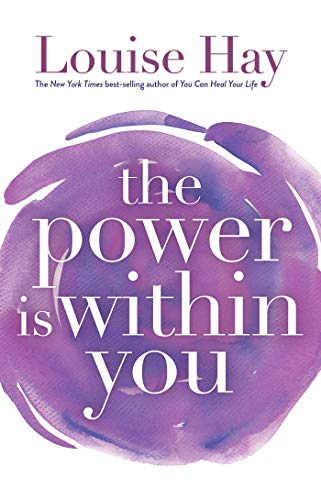 Before you scoff at this personal development book recommendation, understand that being successful in business starts with having a success mindset.
That's where The Power is Within You by Louise L. Hay will help you shine!
"Louise Hay writes to your soul—where all healing begins. I love this book . . . and I love Louise Hay."

—Dr. Wayne W. Dyer, author of 10 Secrets for Success and Inner Peace and The Power of Intention
34. Think and Grow Rich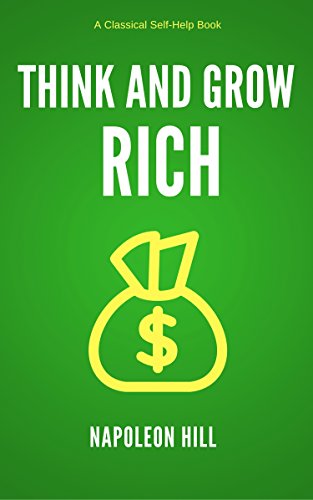 For you to be rich, you must first think it, then believe it, then make it real.
Think and Grow Rich by Napoleon Hill teaches readers how to use their own internal tools to reshape their mindsets into those of successful business owners.
"During the past twenty-five years I have been blessed with more good fortune than any individual deserves but I shudder to think where I'd be today, or what I'd be doing if I had not been exposed to Napoleon Hill's philosophy. It changed my life."

—Og Mandino, Author and Lecturer
35. Failing to Win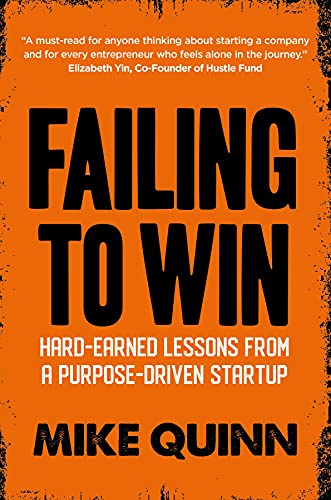 If you're going to start a business, you must fail quickly and often so you can learn how to pivot and make real change. That's why Failing to Win by Mike Quinn is a must-read if you want to start a business!
"Innovation has gone global and is transforming people's lives around the world. But startups are risky. Sometimes they scale and sometimes they fail. In Failing To Win, Mike shares insightful lessons from his journey at Zoona about what it takes to operate with integrity, impact and inspiration in the new Frontier of Innovation."

—Alex Lazarow, Author of Out-Innovate
36. Beyond Collaboration Overload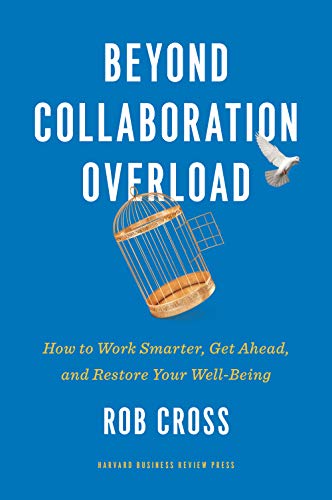 If you are starting a business that requires teams to collaborate on ideas, then Beyond Collaboration Overload by Robert L. Cross is going to be one of the best business books on this list for you.
Teamwork matters, but too many businesses get the collaboration game wrong, wasting time and hurting performance, team member well-being, and your bottom line.
"In his new book, professor Rob Cross shows how to rethink beliefs, structures and behaviours to help us adopt new patterns of interacting more efficiently. There is also a plan for dealing with collaboration overload to improve performance and innovation."

—Financial Times
37. The Millionaire Fastlane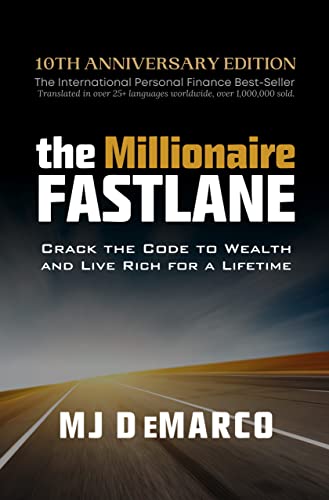 Millionaire Fastlane by MJ DeMarco is one of the best business books on the market, with over 1 million copies sold worldwide. It simply explains that we should not settle for less.
Why stay in the slow lane? We should demand more! We all deserve businesses and lives that are fueled by our efforts.
"I read this book three years ago, and after reading it I started taking action and learning SEO and started my Blog and SEO Agency. This book is about building a business that makes money and makes you wealthy."
—Ritik Namdev from Moneyexplain.com
38. Rich Dad Poor Dad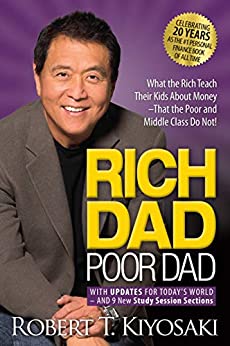 Rich Dad Poor Dad by Robert T. Kiyosaki dispels the myth that you have to earn a lot of money yourself to be rich while contrasting the ideas of working for money with having your money work for you.
This is one of the better business books on personal finance for people of all walks of life.
"To get over the top financially, you must read Rich Dad, Poor Dad. It's common sense and market savvy for your financial future."

—Zig Ziglar, world-renowned author and lecturer
39. Turn the Ship Around!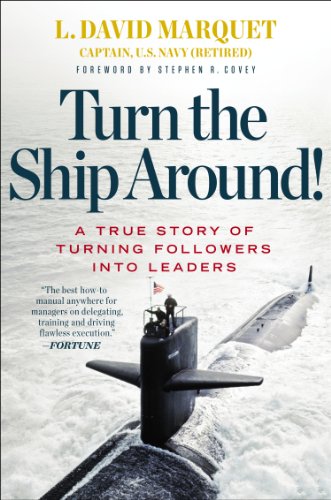 Turn the Ship Around by L. David Marquet espouses the importance of empowerment through leadership.
"The best how-to manual anywhere for managers on delegating, training and driving flawless execution."

—Fortune Magazine
40. No More Mr. Nice Guy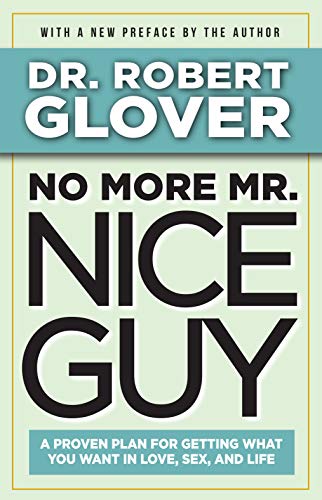 In business, too many people have a tendency to over-accommodate, acquiesce, and give more than they receive.
The truth is you can be nice and have boundaries, and this is critical for success.
With No More Mr. Nice Guy by Dr. Robert Glover, you learn to be direct, assertive, and create boundaries that set you up for more success.
"One of the best books I've ever read on men's emotional health and development."

—Mark Manson, author of The Subtle Art of Not Giving a F*ck and Models.
41. The War of Art
The War of Art is a best-selling business book by Steven Pressfield, published in 2002.
It focuses on the struggle we all face when trying to achieve our goals and stay motivated, encouraging readers to push through difficult times and never give up.
The book looks at how procrastination, self-doubt, fear of criticism and other obstacles can prevent us from achieving our goals, and provides strategies for overcoming these hurdles.
From setting clear goals to creating a plan of action, The War of Art offers practical strategies that can be applied to any field—from business to creative pursuits—to help readers reach their potential.
"A vital gem…A kick in the ass for all of us with a tendency towards procrastination."

—Esquire
42. The Subtle Art of Not Giving a F*ck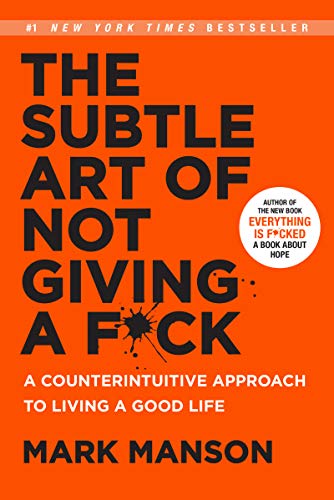 The Subtle Art of Not Giving a F*ck by Mark Manson is a New York Times Bestseller that is an antidote to the touchy-feely, positive self-help books.
As Mark explains, "improving our lives hinges not on our ability to turn lemons into lemonade, but on learning to stomach lemons better" – a requirement in life if you hope to find success in business and relationships.
The Subtle Art of Not Giving a F*ck is one of the best business books for those looking to find balance in their lives and careers
It offers an unconventional approach to living and succeeding in life. In this book, Manson encourages readers to focus on the things that truly matter and to stop wasting energy worrying about trivial matters.
The subtle art of not giving a f*ck is It's a must-read for any aspiring entrepreneur or business professional who wants to take control of their life and be successful.
"An in-your-face guide to living with integrity and finding happiness in sometimes painful places…This book, full of counterintuitive suggestions that often make great sense, is a pleasure to read and worthy of rereading. A good yardstick by which self-improvement books should be measured.

—Kirkus Reviews
43. Unfollow Your Passion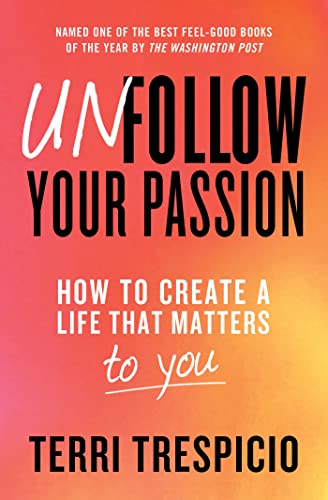 There is more than one way for your life to mean something. As Unfollow Your Passion by Terri Trespicio says…
By learning to live your life on your own terms, you can learn how to build a business that goes beyond one that simply makes money.
"As the original multi-passionate entrepreneur, I've been saying for years that the push for a single passion is outdated. In Unfollow Your Passion, Terri Trespicio writes with power, style, and wit about the question we all struggle with: What is it I should, or can, do with my life?"

—Marie Forleo, author of Everything Is Figureoutable
44. HBR at 100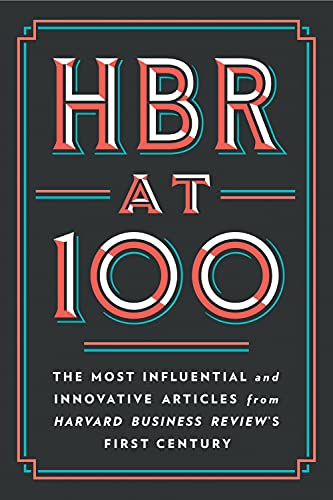 HBR at 100 by Harvard Business Review is a collection of essays written by influential people covering a wide range of topics from competitive strategy to psychological safety, and managing yourself to emotional intelligence.
In it, you'll find actionable advice and insights from some of the world's most influential leaders in business, including Warren Buffett, Jack Welch, Peter Drucker, and Bill Gates.
The book is divided into five sections: Leadership, Strategy and Innovation, Marketing and Sales, Finance and Accounting, and Globalization.
Each section contains a collection of articles that explore the different aspects of business through the lens of modern leadership principles.
HBR at 100 offers readers invaluable insights on how they can be more effective in their roles as business leaders.
"This book, or anthology, rather, [is one] which significantly impacted my views on business and inspired and educated me when I needed it the most.

[In it] you will learn about competitive strategy, disruptive innovation, design-thinking, management skills, emotional intelligence, racial equity, the science of persuasion, psychological safety, and more, by reading and returning to the articles in this book."

—Andre Kazi, CEO, Improovy Painters Plano
45. POP!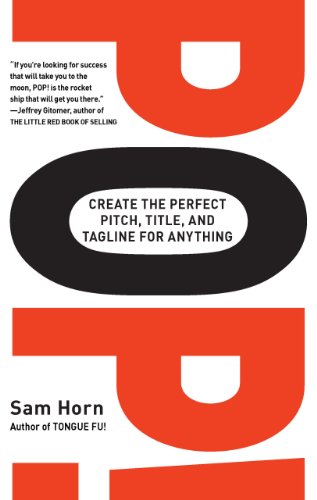 If you want a business that is purposeful, original, meaningful, and popular, POP! by Sam Horn is for you. It helps you understand why some businesses become popular while others become yesterday's news quickly.
"Whether you're an entrepreneur, sales manager, or executive, you know that every word counts when it comes to connecting with your customers. POP! teaches you the secrets behind some of the world's most successful brands, names, and slogans.

If you want to stand out from the crowd, stay at the top of your customers' minds, and make a big impression, this is the book for you."

—Alan Lee, Co-Founder, Hairbro
46. Crushing It!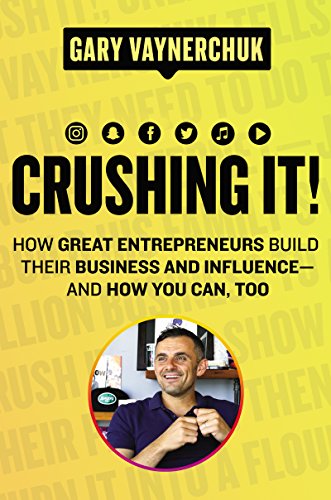 Crushing It is Gary Vaynerchuk's follow-up book to Crush It. This business book demonstrates that having a vibrant personal brand is more critical to business success today than ever before.
Gary V shares actionable advice for anyone trying to build their own business, brand, or platform in this competitive economy.
It covers topics such as monetizing social media platforms, creating content, networking, and more. It also provides inspiring stories from entrepreneurs who have used Gary's advice to gain success.
"The name GaryVee has become synonymous with motivating an entire generation. No one understands the power of social media better than Gary, because none of what he preaches is theory—it's an understanding born from his deep experience in business and in life."

—Casey Neistat
47. The Alchemist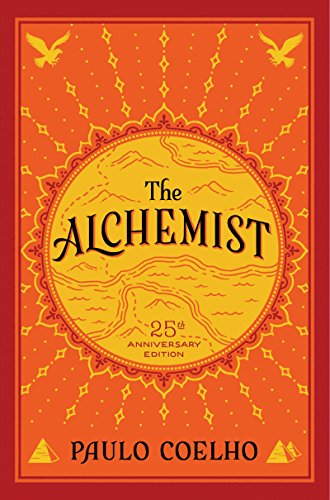 The Alchemist by Paulo Coelho is a book that uses a fable of a treasure-seeking dreamer to teach lifelong lessons that will help you grow as a business owner. Perhaps one of the most important takeaways is to see the good in every day of your entrepreneurial journey.
"Our definition of success is likely to be formed from others' opinions, and many of us follow the 'shoulds' of our families or peers.

The Alchemist reminds us that listening to our hearts is the first step in following our dreams, and carving out our own true path."

—Becky Colwell, Founder of Heart to Heart Sales
48. Tiny Beautiful Things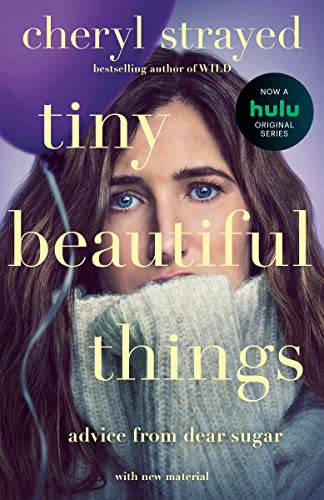 While Tiny Beautiful Things by Cheryl Strayed might also not seem like it belongs in a list of the best business books of all time, the reality is that understanding connections and relationships will help any entrepreneur make more sales.
"I recommend it to all marketers and copywriters in particular as a master class in empathetic writing. As business owners, we need to know how to emotionally connect to people and understand what they're going through. Nobody does it better than Dear Sugar."

—Lauren Van Mullem
49. How to Run a Business During a Zombie Apocalypse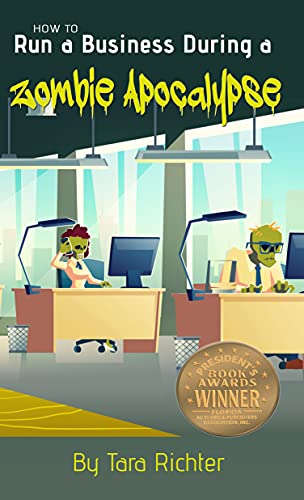 How to Run a Business During a Zombie Apocalypse by Tara Richter is part pandemic survival guide, part story of pivoting in times of crisis. This book is a real-life account of how one scrappy entrepreneur saved her company from folding during the COVID-19 outbreak.
Submitted by the author herself, Tara says that the reason this book needs to be read by entrepreneurs is because it addresses the new rules that came out of the pandemic. Her business Richter Publishing would have folded during the pandemic had it not been for innovation and creativity.
She admits this is NOT meant for all business owners, but that it's helpful when it feels like the sky really is falling.
50. Radical Customer Empathy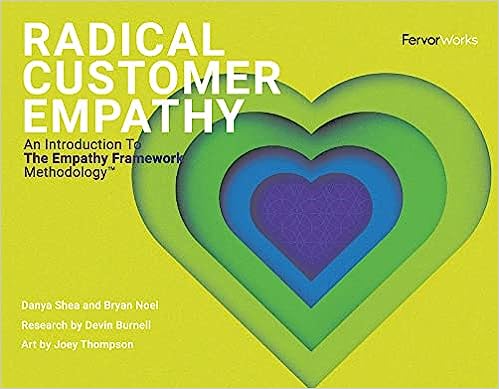 If you don't understand how to empathize and sympathize with your customer's pain points, you will never make it in business.
That is the idea behind Radical Customer Empathy by Danya Shea and Bryan Noel – you must understand the buyer's journey to make more sales.
"It's an entirely different way of looking at business. It starts with listening and empathy for your customer or client first and then working back from there. It really was a shift in thinking and a must-read for business owners."

—Bess Auer, Author of Unio: The Art of Intentional Community Building
FAQs About the Best Business Books
How can I learn business?

One of the best ways to learn business is by reading some of the best business books written by successful people who can share what they have learned in their careers. Some of the best business books include The Lean Startup by Eric Ries, The 4-Hour Work Week by Timothy Ferriss, Good to Great by Jim Collins, and Start with Why by Simon Sinek. Reading these books can help give you a better understanding of business operations, strategies, and leadership.
Is Zero to One worth reading?

Zero to One by Peter Thiel is widely considered one of the best business books on the market. It provides valuable insight into the world of entrepreneurship, venture capital, and start-ups. It focuses on how successful businesses can create value in an increasingly competitive landscape. Written from an experienced entrepreneur's perspective, it offers inspiring advice as well as proven
What should I read to learn business?

The best business books to read for learning business include "Good to Great" by Jim Collins, "Outliers" by Malcolm Gladwell, "Rich Dad Poor Dad" by Robert Kiyosaki, and "The Lean Startup" by Eric Ries. Each of these books offers unique insights into the world of business and provides useful advice to aspiring entrepreneurs and business people. No matter your level of experience and understanding in the business world, these books are sure to offer valuable advice that can help you succeed.
Other Best Business Books to Check Out
We hoped you enjoyed this list of the best business books of all time. We will endeavor to update it as time goes on.
If you want to learn more about how today's entrepreneurs are creating some of the most successful companies and small businesses, here are a few other business books you should definitely check out:
Have you already read some of these best business books? Which ones were your favorites? Leave us a comment below and let us know!