We partner with bada$$ companies that offer products that help our readers achieve their goals! If you purchase through our partner links, we get paid for the referral at no additional cost to you! Read our disclosure for more info.
Looking for the best augmented reality software for development and design? With AR tools, you can create immersive augmented reality experiences for a variety of purposes.
Augmented Reality (AR) in its most basic sense, is a technology built to enhance and/or alter what we perceive in the real world.
Effectively, it delivers virtual information like images and videos, 3D models, and even sounds to show us a completely different "reality," or virtual reality.
Then, all these elements come together to be viewed and heard through a device such as a smartphone or tablet or augmented reality glasses.
Think virtual reality, but with an extra layer of digitization that makes it feel so real, interactive, and engaging that you might even forget where you are in the moment.
In this post, we're exploring the most popular augmented reality platforms.
If you're short on time, here is a summary of our top picks for best augmented reality software:
We'll also take a look at the different niches that can benefit from them, the types of tools needed to enjoy them, and why businesses should consider using AR.
What is the Best Augmented Reality Software?
Now let's break down these options for augmented reality technology one by one to help you determine which ones are best for you.
Best for: Professional developers who have experience in coding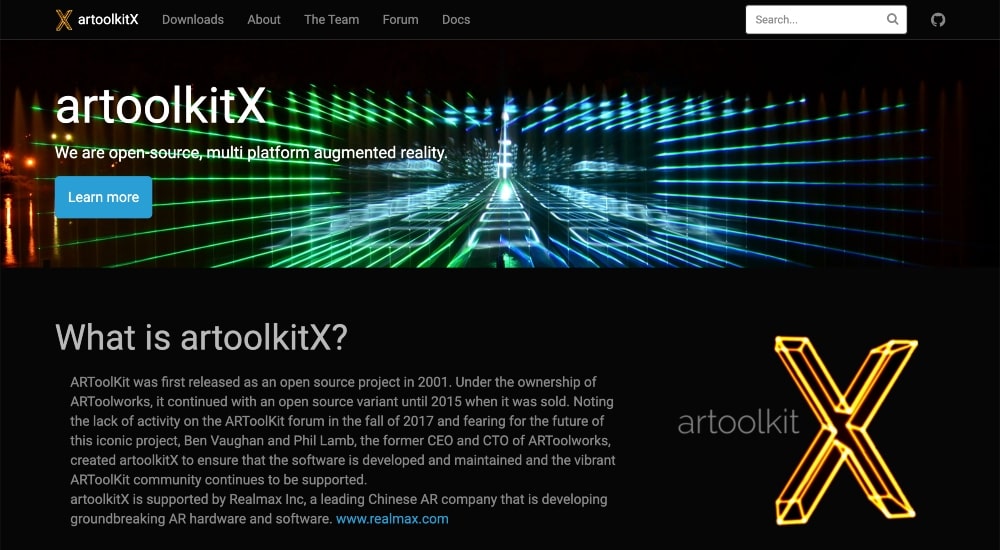 ARToolKit is a free and open-source software development kit for creating augmented reality apps.
It is used to track the position and orientation of physical objects in real-time and overlay computer-generated content onto them.
ARToolKit can be used for a variety of applications such as gaming, education, and advertising.
Key Features
Marker-based tracking
Natural feature tracking
Camera calibration
Supports a range of programming languages (i.e. C++, Java, and Python)
Pricing
ARTookKit is free augmented reality software and also open source.
Our Opinion
Overall, ARToolKit is a powerful tool for developers who want to create customized and advanced AR experiences.
It is not recommended for those who are new to coding or are looking for simple and easy-to-use augmented reality software.
Best for: Apple users with a Developer Program account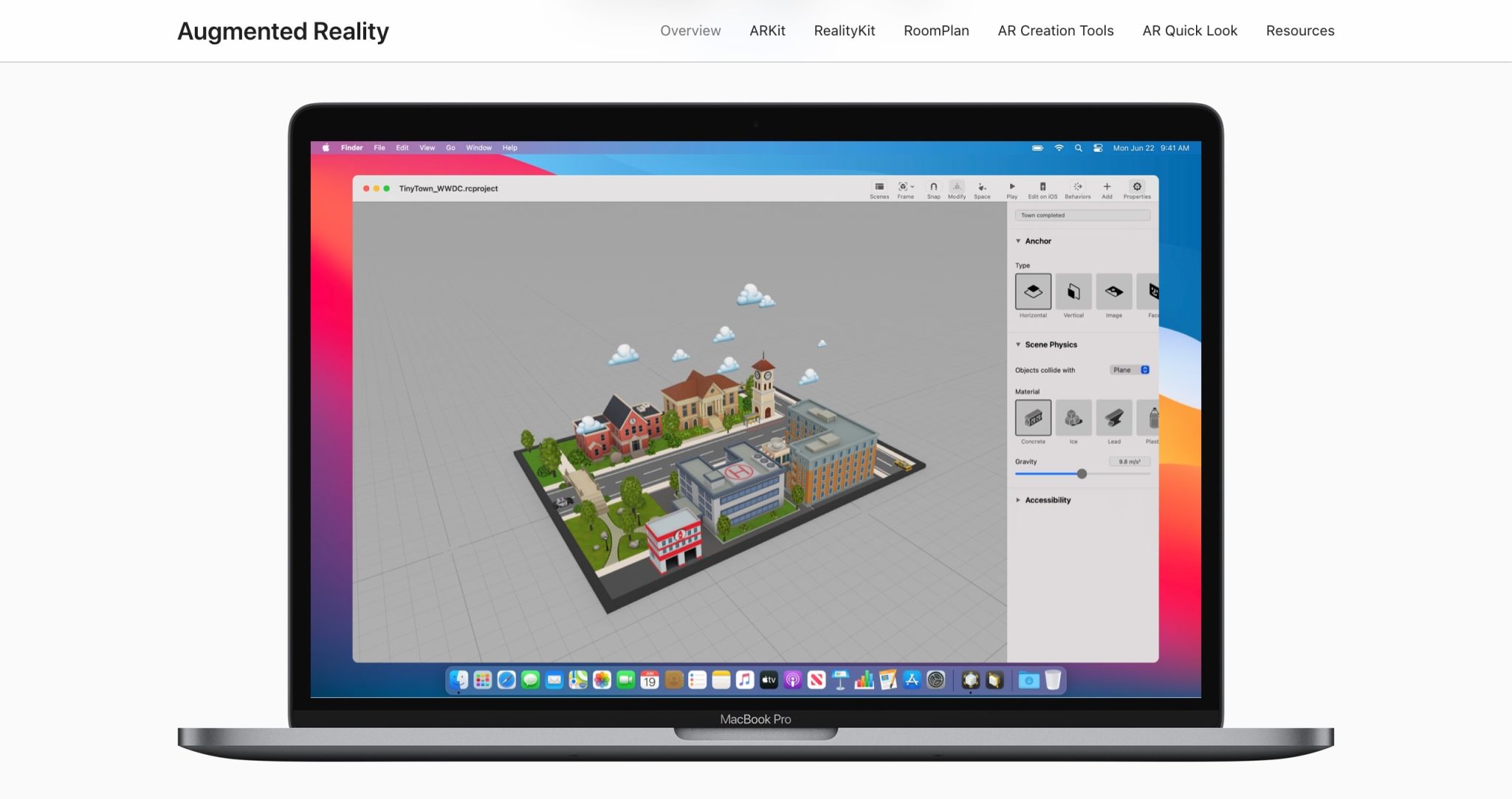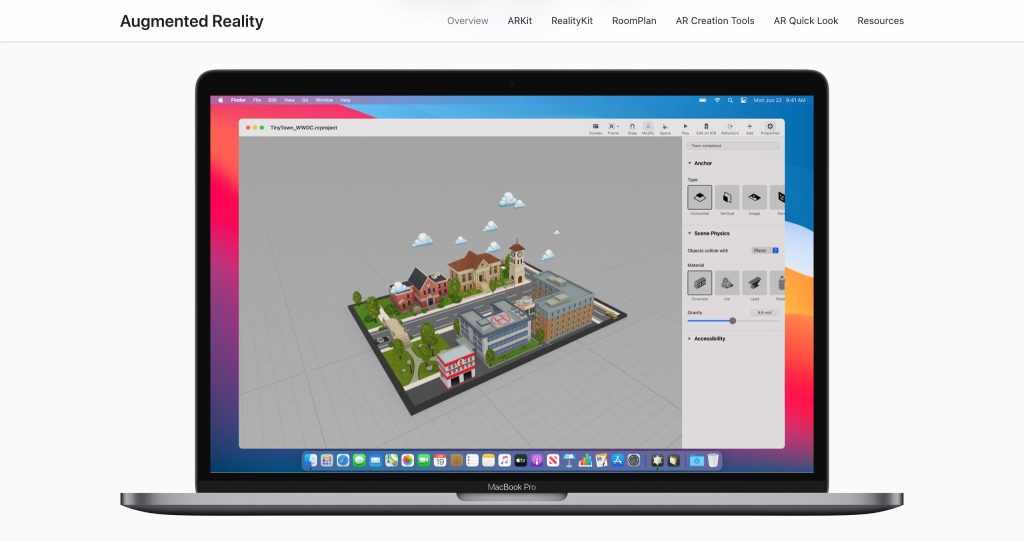 ARKit is a software development kit for creating augmented reality experiences on Apple devices, including iPhones and iPads.
It uses the device's camera and sensors to track the real world and place virtual content in it.
ARKit can be used to create a variety of AR applications, including games, shopping experiences, and educational tools.
It is best suited for developers who are familiar with iOS development and want to create high-quality, immersive AR experiences for Apple devices.
Key Features
Allows you to view what 3D objects would look like in the real world
Reality Composer helps you create interactive experiences
More control and customization over your AR experiences
APIs including:

Custom Rendering
Metal Shaders, and
Post Processing
Pricing
Free for users that have a Developer Program account – a $99 per year subscription
Our Opinion
Overall, ARKit is a powerful tool for developers who want to create advanced AR experiences on Apple devices.
It is not recommended for those who are new to iOS development or are looking for a cross-platform solution.
Best for: Businesses that want a commercial solution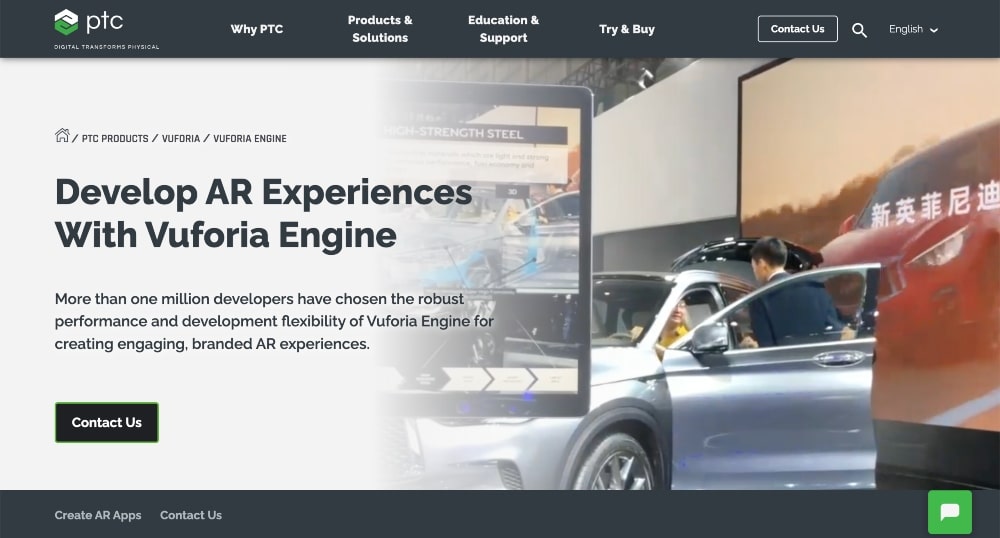 Vuforia Engine is a commercial software development kit, which means that it requires a paid license for commercial use.
The intended applications that it can be used for include:
Gaming
Marketing
Education, and
Industrial Applications
Key Features
Image and object recognition
3D Object tracking
Digital eyewear support
3D models and animations
Pricing
The basic plan is free for prototype creation only, but you will need to contact the company for licensing.
Our Opinion
Unless you're running a large organization and plan to build commercial augmented reality apps, you might want to choose an alternative AR Kit
Best for: Developers who want to build cross-platform AR experiences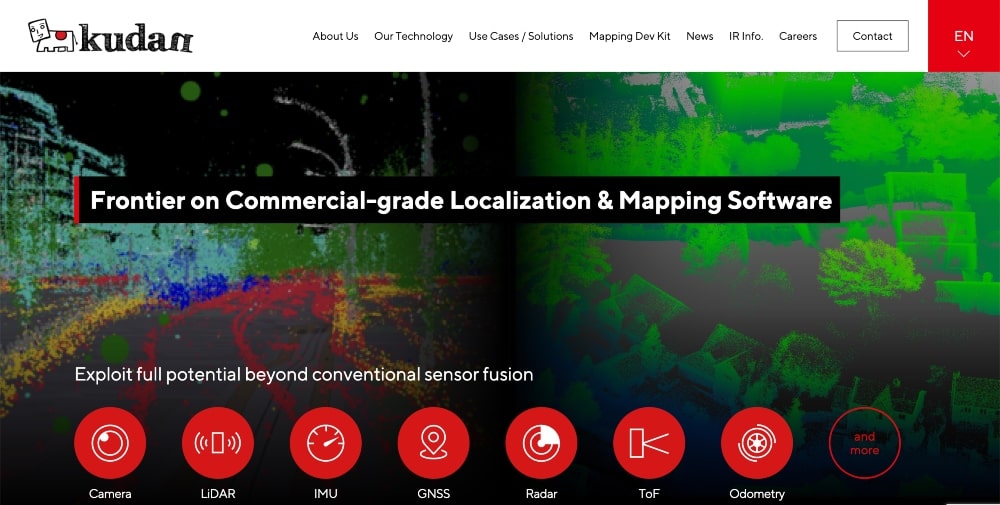 Kudan is perhaps best known for its SLAM software – simultaneous localization and mapping. It's been used for creating virtual maps – think the digital map of Disney on the Disney app.
Key Features
Map handling
Blur correction
Ability to build and scale large maps
Fast processing
Pricing
Kudan's augmented reality SDK is free to download, but you will need to pay for commercial licensing.
Our Opinion
This AR SDK is best suited for augmented reality developers looking to create virtual maps of buildings, outdoor arenas, and even large events.
Best for: Developers that want to share and embed 3D models online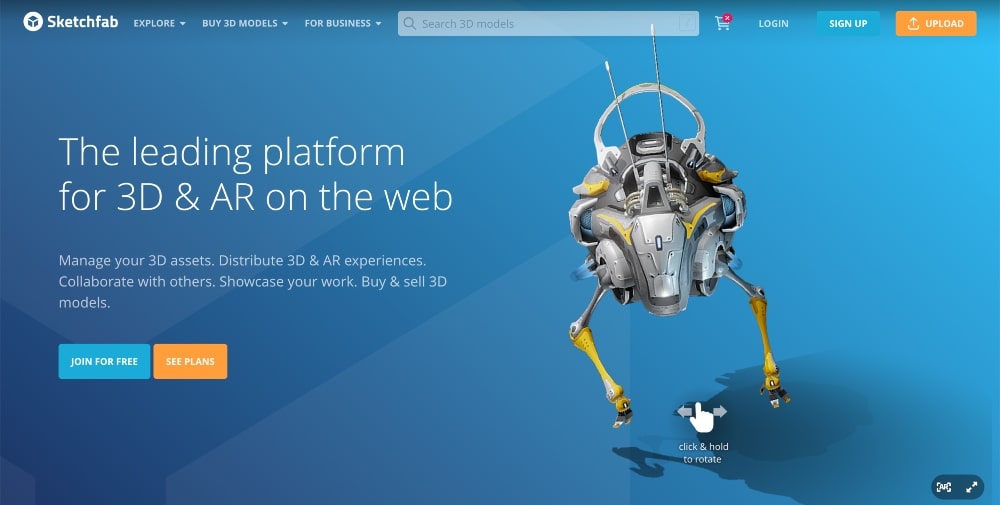 Sketchfab is an augmented reality platform that facilitates easy publication and discovery of 3D content online.
With a large community of creators and millions of published models, it is the largest platform for interactive 3D.
The platform also offers a store for confident transactions of 3D models, with integrated technology compatible with major creation tools and publishing platforms, virtual and augmented reality support, and robust APIs for developers.
Key Features
Universal 3D/VR viewer
Customization options
Art Compression renders images quickly
Embed and share models with ease
Pricing
Free plan
Pro plans start at $15/month
Premium plans for scalable custom applications start at $79/month
Our Opinion
Start with the free account to play and learn. Then, if you want to get serious, you can upgrade later.
Best for: New developers looking for an all-in-one solution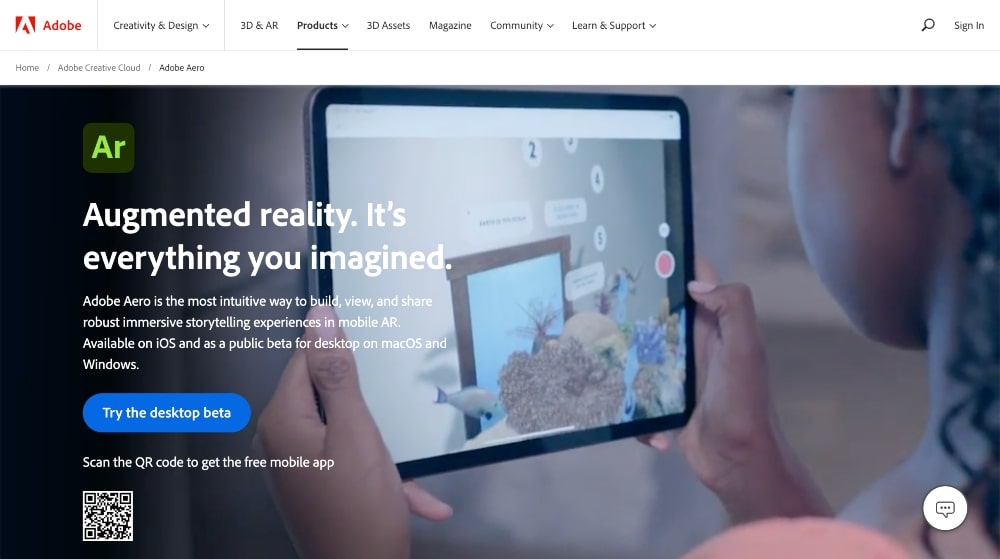 Adobe Aero is a user-friendly AR software that enables the creation, sharing, and viewing of immersive and interactive augmented reality experiences on mobile devices and desktops.
With no coding required, you can create spatially aware experiences in various industries and use cases, bridging the physical and digital worlds.
Aero offers unique features beyond filters and is accessible to both beginners and experienced creators.
Key Features
Bring your own photos or use templated options
Integrates with Photoshop, Illustrator, and Substance 3D Stager
Drag and drop files
Intuitive and easy to use
Pricing
Right now, Adobe Aero is free to use.
Our Opinion
Since you don't need a subscription to play with this augmented reality software, it's worth creating an account to check it out.
Best for: Industrial workers and engineers trying to meet safety regulations

FactoryTalk augmented reality software is particularly useful for those working with high-tech machinery, where safety and precision are critical.
However, the software can be used across a range of industries, including aerospace, automotive, food and beverage, and pharmaceuticals.
Key Features
The software provides real-time data and feedback
Access to digital documentation and training materials
Integration with other software systems
Remote assistance and collaboration
Pricing
For pricing, you will need to reach out to Rockwell Automation directly.
Our Opinion
If you're not working in manufacturing and industrial facilities that must keep safety compliance top of mind, this isn't the AR software you're looking for.
Best for: Artists that want to paint and draw in 3D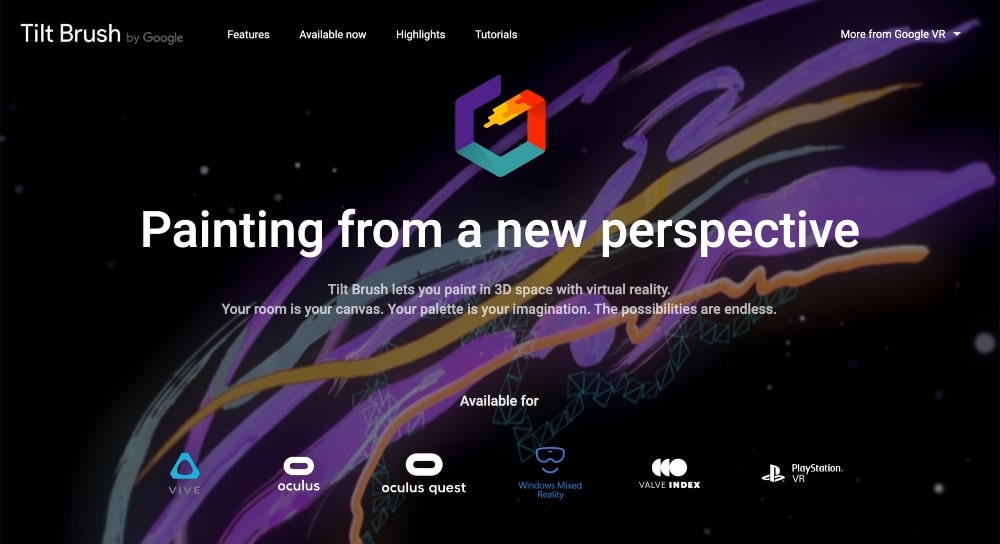 Google Tilt Brush is the go-to for artists and designers who are interested in exploring the possibilities of virtual reality as a creative medium.
It is a tool that can be used by professionals in a variety of industries, including architecture, interior design, product design, and entertainment.
Key Features
Export files in 3D models and animated gifs
Dynamic brushes
Intuitive interface
Add audio and brush materials and shaders
Import sketches to play with
Pricing
Tilt Brush is available in the Steam app, Oculus, Windows Mixed Reality, and Playstation VR stores at $19.99
Our Opinion
If you have access to an oculus or other wearable device, this could be a really fun way to explore a new level of art and create augmented reality experiences.
Best for: Product designers that want to sketch an idea and render a 3D model before bringing it to life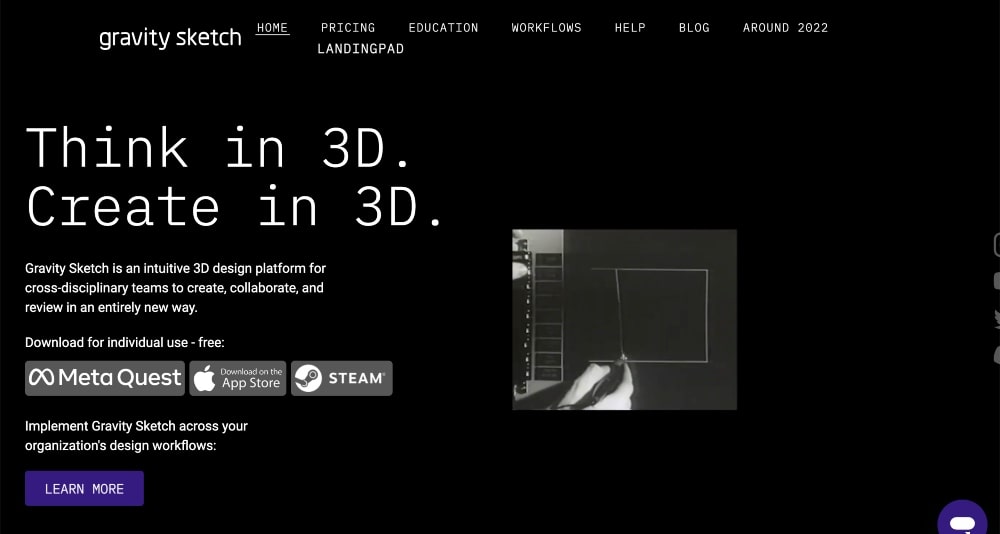 Gravity Sketch is used primarily in the product design, automotive, and architectural industries.
It enables designers to visualize their ideas in three dimensions, making it easier to communicate complex concepts and collaborate with other members of the design team.
The software can also be used for prototyping and testing, as well as for creating presentations and marketing materials.
Key Features
Trace over a 2D sketch
Import engineering data
Sketch free form in 3D
Design across devices
Easy import/export options
Pricing
Starts at free for individuals to design and sketch, but you'll need to contact the company for pricing for business use
Our Opinion
We kind of want to see what our dream car could look like. Excuse us while we create a free account!
Best for: Artists that want an alternative to Google Tilt Brush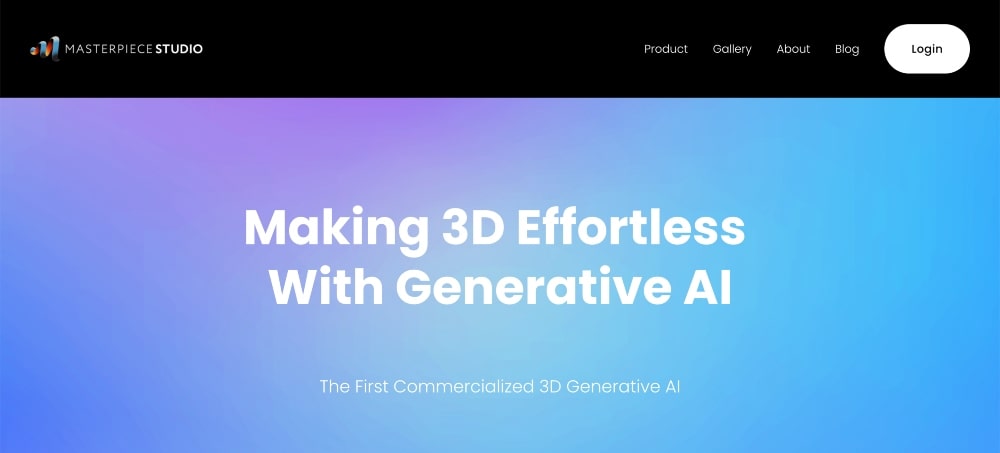 Masterpiece Studio Pro is a text-to-3D generation software that can also generate 3D models from images and videos.
You can then edit and remix to your heart's content until you get the artwork you're dreaming of.
Key Features
Deploy art in real-time
Text to image generator with the help of AI
Full-body avatars for quick 3D drawing and animating
Pricing
Public pricing is not yet available, and the is a waitlist to try the product
Our Opinion
We wish this was already a live product because of the potential it has!
Best for: Building augmented reality apps for the Metaverse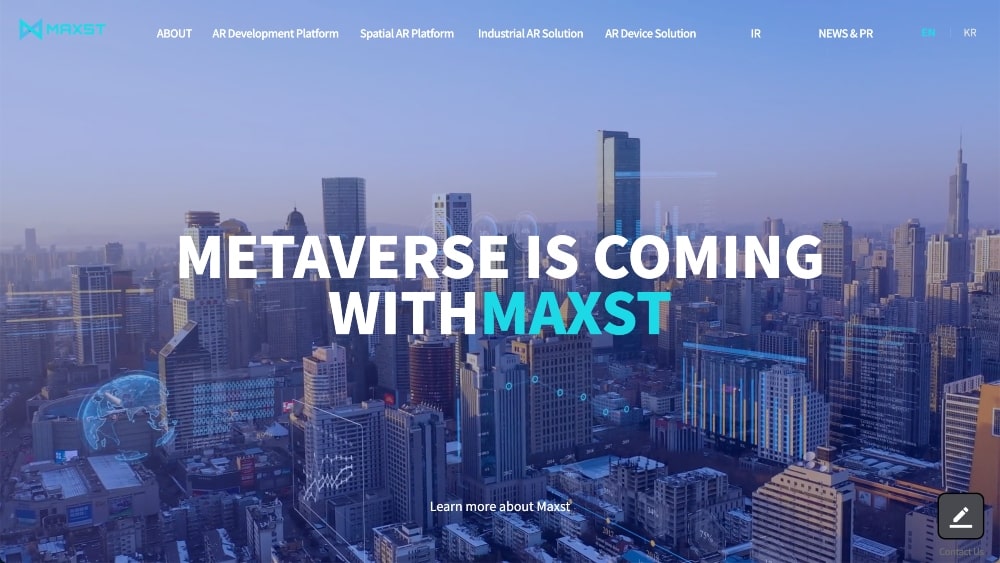 MAXST is a Korean company specializing in augmented reality technology, which has been dedicated to research and development in this field for the past 10 years.
The company offers a software platform to other organizations worldwide to use their AR core technology.
MAXST believes that augmented reality will enhance human decision-making abilities and transform the process of information search and verification, moving from a text-centered approach to an image-centered one.
Key Features
All-in-one solution
Optimized for mobile use
Cross-platform compatible
Visual SLAM
Image, object, and marker tracking
Pricing
Free plans are available for building non-commercial, but to build a single app for commercial use will run you $699 for a one-time fee or $49.99 per month.
Our Opinion
The free version is a great way to get your feet wet in the AR app building space.
Frequently Asked Questions About Augmented Reality
To close things out, let's take a quick look at some of the most frequently asked questions about AR software.
What's the Difference Between Augmented Reality (AR) and Virtual Reality (VR)?
Tulane University said, "The distinctions between VR and AR come down to the devices they require and the experience itself."
Virtual and augmented reality are both technologies that allow users to interact with computer-generated content, but they differ in some fundamental ways:
AR overlays digital information on top of the real world, while VR creates a completely artificial environment that replaces the real world.
AR can be experienced through devices like smartphones or tablets, while VR requires a headset that completely covers the user's eyes to create an immersive experience.
Furthermore, AR is often used to enhance or supplement the real world, such as by displaying information about a product on a store shelf or providing directions on a city street.
VR, on the other hand, is often used for entertainment, such as playing immersive video games or experiencing virtual travel experiences.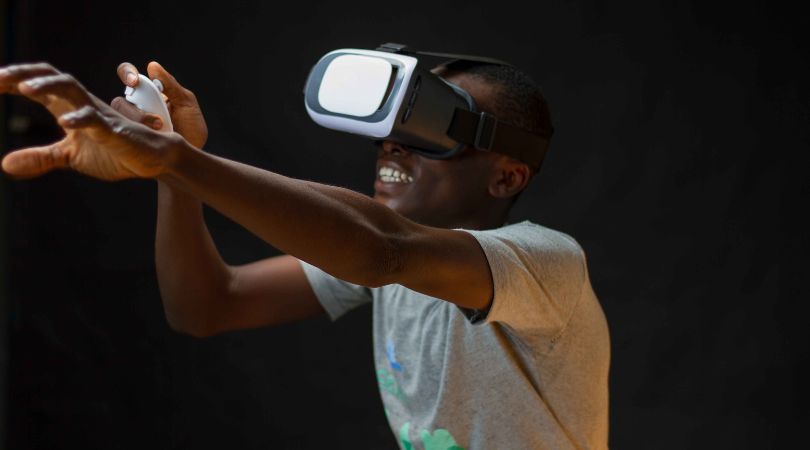 AR generally requires less computing power than VR because it only needs to overlay digital information in the real world, while VR needs to generate a completely virtual environment.
What Is An AR Toolkit, and What is One Composed Of?
An augmented reality toolkit typically includes a set of software development tools, frameworks, and libraries that developers can use to create augmented reality applications.
The exact components of an augmented reality toolkit can vary depending on the specific needs and requirements of the application, but generally, it is composed of the following:
Augmented Reality SDKs: An AR toolkit typically includes one or more software development kits (SDKs) that provide the necessary tools and resources for creating augmented reality applications. These SDKs may include features such as image recognition, motion tracking, and 3D rendering.
Graphics Libraries
Computer Vision Libraries: It may include computer vision libraries such as OpenCV or TensorFlow that provide these capabilities.
3D Modeling Tools: 3D modeling tools such as Blender or Maya allow developers to create and manipulate 3D assets.
Cloud Services: It may include integrations with cloud services such as AWS or Azure to provide additional functionality, such as content storage, user authentication, or real-time data processing.
Integrated Development Environments (IDEs): IDEs such as Unity or Unreal Engine provide a comprehensive environment for developing, testing, and deploying AR applications.
What Industries Benefit Most From AR Apps?
Retail: Create immersive shopping experiences that allow customers to virtually try on clothes, see how furniture looks in their home, or visualize products in a real-world environment.
Gaming: AR games can overlay digital content onto the real world, creating new types of interactive and augmented reality experiences. Popular examples include Pokemon Go and Ingress.
Education: Create interactive and engaging educational experiences. For example, AR can be used to visualize complex scientific concepts or historical events.
Healthcare: Visualize medical data in 3D, allowing medical professionals to better understand patient conditions and plan surgical procedures.
Real Estate: Create virtual property tours, allowing potential buyers to "see" a property before visiting in person.
Manufacturing: Provide hands-free, real-time instructions for workers, improving efficiency and reducing errors.
Travel and Tourism: Create immersive virtual tours of popular destinations, allowing travelers to experience a location before they arrive.
Advertising and Marketing: Finally, AR can be used to create engaging and interactive advertising campaigns, allowing brands to connect with consumers in new ways.
Why Should Businesses Use AR Apps?
Here are just a few reasons business owners may want to consider building AR apps:
Enhanced Customer Engagement: Memorable augmented reality experiences can increase customer loyalty
Increased Sales: Customers can learn more about products and services and then buy instantly
Improved Customer Education: Provide customers with more information about products and services which could lead to more informed buying decisions
Reduced Returns: When customers are better informed at the time of purchase, they are less likely to return products
Cost Savings: Augmented reality can be used for training in a variety of industries
Competitive Advantage: AR Apps help you stand out from similar businesses.
Data Collection: Ethical or not, the simple fact is AR apps give you a way to collect data which can ultimately help you improve your products and services, and tell your audience about upcoming offers
What Are the Different Types of Augmented Reality Applications?
Marker-based AR: Uses physical markers or images as a reference point for the app to overlay digital content on top of them.
Markerless AR: Uses sensors such as GPS, accelerometer, and compass to detect the user's position and orientation, and overlays digital content onto the user's surroundings.
Projection-based AR: Projects digital content onto real-world objects, creating an illusion that the objects have been transformed.
Superimposition-based AR: Replaces or enhances parts of the user's real-world environment with virtual objects.
Outlining-based AR: Highlights specific parts of the user's environment, often for educational or instructional purposes.
Recognition-based AR: Uses image or object recognition to identify real-world objects and then overlays digital content onto them.
Location-based AR: Uses the user's location data to provide relevant information about their surroundings, such as nearby restaurants, historical landmarks, or events.
What Does a Consumer Need to Use an Augmented Reality App?
For the most part, a person typically needs a mobile device, such as a smartphone or tablet, with a camera, an internet connection, and a compatible operating system, such as iOS or Android.
In addition, some AR apps may require specific hardware or sensors, such as a depth camera or gyroscope, to provide a more accurate AR experience.
For example, you might need an Oculus, wearable devices (like a Fitbit), or even a full body tracking suit depending on the app you're trying to use.
Once you've met the device and software requirements, you may also need to download and install the AR app from an app store or website.
Finally, depending on the game or application you're using, you might also need to enable GPS data to be transmitted to your device.
For example, if you're playing a geocaching game, without the location data turned on, your phone can't tell you where the next clue or item is located.
Should Your Business Be Dabbling in Augmented Reality?
The truth is that it depends. If your business doesn't rely on physical products, you might not find AR technology to be all that useful.
Small businesses with limited budgets and those that require privacy also might not be appropriate for AR software.
On the other hand, if your company is willing to invest in new technology and sell more products, you might benefit greatly from dabbling in AR technology.
The simple reason is that it provides a new way to engage with customers and enhance the customer experience.
Augmented reality can help businesses showcase their products or services in an interactive and engaging way, allowing customers to visualize and experience them before making a purchase.
This can help increase customer satisfaction, loyalty, and ultimately sales.
Additionally, augmented reality can differentiate a business from its competitors by offering a unique and innovative experience.
It can also help businesses streamline their operations and improve efficiency by using augmented reality for employee training and remote collaboration.
Overall, augmented reality has the potential to revolutionize the way businesses interact with their customers and operate internally, making it a valuable technology for companies to explore.
Summary of the Best AR Software