We partner with bada$$ companies that offer products that help our readers achieve their goals! If you purchase through our partner links, we get paid for the referral at no additional cost to you! Read our disclosure for more info.
This is a guest post by Ramona at FitnizFury on how she found us, overcame her fears, started a fitness blog, and made money in her first four months of blogging.
If your dreams don't scare you, they aren't big enough.
I read this quote after quitting my job to be a stay-at-home mom to my toddler. This is the quote that took me from 'I'm scared' to 'Do it anyway!'
But it wasn't just a quote that helped me succeed. I also had the right tools and mindset to succeed, and I will be telling you all about them in this article.
From a complete blogging newbie to earning over $350 in my first 4 months of blogging, this is my journey.
Now, some of you may think that $350 isn't a big deal, but it certainly was to me.
I've never owned a blog before, so I was able to achieve this with zero blogging experience.
I'm not tech-savvy either and had no prior experience with creating websites.
I did it all alone while juggling toddler mom duties, wife duties, house duties, workouts 4-5x a week, and coaching clients online.
RELATED: How I Overcame Challenges as a Newbie Blogger
Where I Started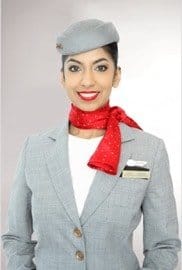 My fitness journey started with my modeling career when I was 18 years old. From winning beauty pageants to walking the ramp, leading and winning intercollege fashion shows, modeling for magazines and newspapers, music videos… I've done it all.
This is essentially what kickstarted my love for fitness.
The Middle East was my home for most of my life. I finished University with a Bachelor's degree in Science, I have a Master's Degree in Human Resource Management, and I am also a Certified Personal Trainer.
My jobs ranged from a flight attendant, in-flight supervisor and checker to performance manager and human resource manager at one of the top 10 international airlines in the world.
I quit my job when my toddler was around 1 year old because I felt like I was missing out on milestones in her life and wanted to give her more of my time.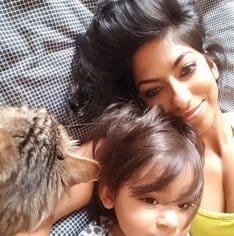 Now, being a stay-at-home mom has its perks. You don't have a full-time job and you have time for fun activities, but I'm not into shopping, socializing or sitting for hours at a coffee shop. When I needed therapy, the gym provided it.
My husband got a new job, and it just plain sucked. He worked 12-13 hours a day and we hardly saw each other. We were chasing weekends, rushing through our lives and the future just looked like a big black hole.
I wanted to use my dying brain cells… I wanted more out of life…
During, my time at home, I finished my Personal Training Certification (a long-time dream) and worked with a few Bikini Pro Athlete Coaches to learn how to coach clients and to transform my own physique.
Fitness is my #1 passion (read obsession :D)
But, I felt stagnant. I needed to work on something bigger.
How I Found Blogging and Create and Go
Now, I LOVE writing… I find it easier to express myself on paper rather than having a conversation.
So, my husband and I googled how to start a blog, and Lauren and Alex from Create and Go showed up!
We watched a video of them in complete silence. It was almost like seeing the sunshine through after months of darkness.
We could 100% relate to their lives.
Alex was previously a personal trainer working several hours a day and Lauren was previously a Certified Public Accountant working a 9-5 job… and they made over $100,000 in their first year of blogging!
THIS WAS IT! I knew I could do this, but I had a few fears…
No one would want to read what I had to say. Health and fitness is one of the most-searched niches and there is so much competition!
I knew zilch about blogging. Nada. How was I going to create a website?
We've always had a steady (pretty high) income from working in the Middle East all these years. We talked about my husband quitting his job and us blogging full-time, but with a child to care for, we feared it would be a reckless move. What if we never made any money and had to quit blogging?!
I reached out to Lauren with my fears and she assured me that their course would teach me everything I needed to succeed at blogging.
So, I jumped in and bought the Pro Blogger Bundle Course, and my fitness website Fitnizfury.com was born shortly after!
When I look back now to when I started the course, I am blown away by how much my life has changed.
When I started, I couldn't understand basic blogging terminology. But since then, I have single-handedly built my own website, solved technical issues, am driving loads of traffic, making money blogging, and so much more!
I say this not to brag but to show you how much you can grow with just a little faith in the process.
My Blogging Journey So Far in a Nutshell
In less than 2 months, I built and launched my blog.
In the first 20 days, I earned my first $5 through the Amazon Associates program.
In less than 4 months, these were my results…

Over 100,000 visitors to my site
Almost every Pin went viral
Over 650 email subscribers
Earned over $350 through affiliate marketing

In less than 6 months, I created my first own digital product – The Home Booty Guide.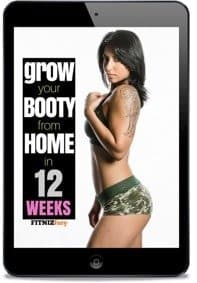 This would've been done much earlier if I had not spent two months hotel hopping and living out of suitcases.
But here it is!!
Create and Go's Six-Figure Course Creator, which is part of their Pro Blogger Bundle, taught me how to create and launch my first product, including product creation, setting up sales pages, and creating email an email funnel to sell the product.
I couldn't be more excited about it! You can check out the Home Booty Guide here if you're into that sort of thing! 😉
I earned another $350 in my first two weeks of launching this product and have now made a total of $941 with my blog!
My traffic went up 1600% in my first month after I implemented the strategies from their Pinterest Avalanche Course.
What separates this course from the other 1 million blogging courses out there?
RESULTS!
It's no secret that both Lauren and Alex are go-getters. They committed to being successful and through all their failures and challenges, they produced results – no matter how many times they were knocked down in the process!
Through their trial and error process, they found what really works and provide that exact formula to get where they are now through their blogging courses.
Blogging is NOT easy. It's frustrating, things don't work the way they should, you'll often spend hours doing tasks that are completely unproductive, and you'll probably work alone like me and have no one to talk to.
The part I liked most about the course was the 'real talk.' Lauren and Alex talk about all the challenges that they faced, how they kept going through disappointments, and how they made sacrifices to focus on their goals.
In a sea of other successful bloggers, they are some of the most genuine I have ever come across.
I will be honest and say that not everyone will have success with blogging. It's not luck but 'hard work' that separates the ones that are successful.
So if you're ready to hustle, this is for you!
Here are some of the top things that helped me succeed so quickly.
Don't Listen to What Other People Say
I had people constantly tell me how competitive my niche was and ask why I wasn't concerned with the competition. The Pro Blogger Bundle gave me the most viable platforms to promote my blog and with that the confidence that I would succeed.
Research your competition on social media and pick and learn from them instead of worrying that you're not good enough.
The best piece of advice that my husband gave me when I started out was that everyone loves coffee. There are thousands of coffee sellers and most of them manage to sell coffee well.
It's the same in health and fitness or any other niche: Where there is a demand… you will sell.
Network With Other Bloggers
Particularly in your niche and if you're alone…
It's priceless to find someone whom you can connect with, learn from, and possibly collaborate with on creating even better information and products.
I connected with some amazing fitness pros in my niche like JC Deen.
It was through the Create and Go Blogging Community that I found Benjamin David, owner of ourherowithin.com. He is also a Fitness Professional with a whole list of credentials, has 10+ years of experience within the fitness realm, and is as competitive and driven as I am.
Together, we were able to learn from each other, work through our frustrations, and collaborate to reach a much wider audience. Jackpot!
Stop Whining
Things will get tough. You will want to give up. Blogging will possibly consume your life.
But you're still working on building your own dreams.
Remember the quote at the beginning? Your dreams should be scary!
So, when sh*t gets overwhelming, take a break and then get back to it #saysAlex. Complaining doesn't solve anything… there is always a solution for everything.
Focus on THE Most Important Thing First
In Lauren's words… work on the ONE most important thing for your blog to be successful first… for me, that was monetizing. Tackle tasks related to that and then move on to the next one.
It's easy to get completely overwhelmed with things to do. Write down a list in order of priority every morning and scratch out tasks one by one.
Understand That You Will Have to Invest
You get what you pay for. You can choose to do free courses, use free themes, free email services, but you will only get so far on free advice.
You won't have support, you will probably take wayyyyyy longer to monetize or drive traffic, and it can be a very frustrating ride. You'll end up spending MORE money in the long run because of all the time that you waste in the process.
Your blog is a business that requires investments just like any other, but the returns are guaranteed if you are willing to put in the work, choose to learn from the right people, and don't give up.
In my case, the Create and Go Courses, networking, focusing on my goals, making sacrifices, and moving forward no matter what were all crucial to my success.
Where am I now?
We have just gotten settled in Portugal, and I will never have to work a corporate job again. My path is crystal clear. I know exactly what I need to do in order to be successful and I'm ready to hustle for it!
I feel like the Universe is working with me and clearing my path to get what I want… and that is to be a six-figure blogger!
So, ask yourself… Do you want to work for the rest of your life building someone else's dream OR do you want to grab life by the reins and create your own legacy?
The choice is yours… make it count! 🙂
-Ramona, Fitnizfury.com