We partner with bada$$ companies that offer products that help our readers achieve their goals! If you purchase through our partner links, we get paid for the referral at no additional cost to you! Read our disclosure for more info.
[This is a guest post from Holly over at Club Thrifty on how she built a six-figure freelance blogging career that allowed her and her husband to quit their full-time jobs to spend more time at home with their kids, traveling, and living their dream lives.]
When I was a child, I had all kinds of dreams about how I wanted my life to be.
I figured I would grow up and find a career I love, have a great house with a picket fence, an adorable husband, and a few precious kids.
I dreamed I would spend weekends working in the garden, decorating my home, and spending time with the children I brought into the world.
I thought I would have it all! And most of those wishes really did come true — but not in the way that mattered most.
You see, up until then, I worked in a mortuary as a Director of Family Services alongside my mortician husband.
My spouse is adorable, and one of the most amazing people I have ever met. We had one gorgeous child and one on the way in 2011. I had a nice house that was more than I ever dreamed of, a fenced yard, and two nice cars in the garage.
But there was one thing I didn't have enough of — time. I had everything I had ever dreamed of but I didn't have time to enjoy it!
Like most professionals, I worked 40 hours a week and then some.
I schlepped my child into daycare every morning, rushed into work by 8:00 a.m., and worked mostly without a break until 5:00 p.m. and sometimes later.
By the time I got off work at night, all I could do was throw together a hasty dinner, do bath time with my baby and try to spend some quality time with her, and collapse into bed.
Due to the fact we worked in the funeral industry, we also worked every second or third weekend along with holidays and evenings sometimes. Simply put, it sucked.
So we decided we should try something different…
In 2011, something happened. My husband came up with a crazy idea and decided we should start a personal finance blog to track our financial progress.
We had decided to start budgeting and saving more money anyway, so why not blog about it and have some fun?
From there, our website Club Thrifty was born.
It started as a traditional personal finance website where we talked about money, debt repayment, and our goals.
We had a lot of fun with it, but we had to learn a lot about blogging as we went along. And while we knew we could make money blogging, there was a huge learning curve in the beginning.
Almost everything we know about blogging and monetization now came from a google search at first.
Eventually, one thing led to another and I started writing content for other websites in addition to ours.
I would earn $100 for a post here and there, and this income was a great addition to what I was earning at work.
However, my freelance writing gigs slowly ramped up within the span of a few months. Suddenly, I was earning $2,000 to $3,000 per month freelancing while also working my full-time job.
Related: Blog Writing – How to Write a Post Your Readers Will Love
This was extremely difficult for me to balance considering I was pregnant and had one child on the way. To make it work, I would do crazy things like get up at 5:00 a.m. to write before work or work nights and weekends while my baby was asleep.
It was at this point that my husband and I decided I could quit my full-time job to write full-time and grow our blog.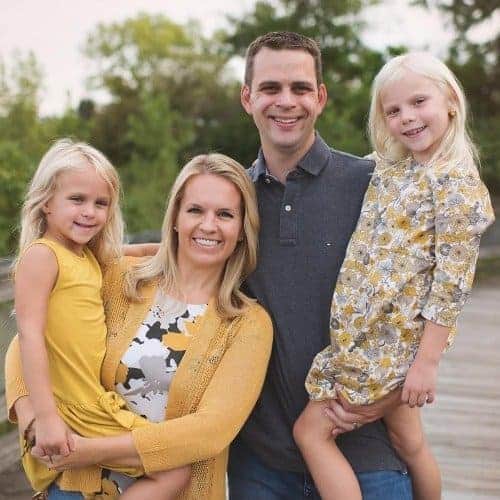 I was only earning around $38,000 per year in my position at the mortuary, after all. Plus, having me home would make our lives easier!
I could do a little housework during my workday, for example. I could run to the store and buy groceries, and I could even have dinner ready and on the table when my husband came home.
To us, this sounded like heaven even though I was losing important workplace benefits like my paid cell phone and matching 401(k) funds.
But I didn't care anymore. I just wanted to live for once.
To have time to stop and smell the roses.
To stop working weekends.
And to stop feeling rushed all the time!
I was willing to do anything to make my blogging and freelance dreams come true.
How We Grew Our Blog and Income 400%
I put in my notice at work, and the rest is history. From 2012 to 2015, I continued freelancing and growing our website, ClubThrifty.com.
Our website started gaining some traction and earning ad revenue and I grew my freelance income to the six-figure range.
In 2015, in fact, I earned over $200,000 just for writing for other websites — and that's in addition to the money we earned on our blog.
With that kind of internet money rolling in, there was really no reason for my husband to work in his stressful role at the mortuary for $60,000 per year. So, in February of 2015, my husband quit his job to work on our website full-time.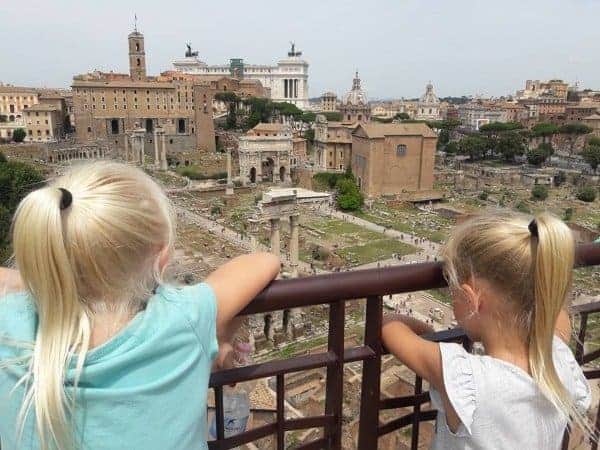 For me, this was the dream. My husband and I went from working crazy hours and never having time to enjoy our lives to working at home and at our own pace.
We continued sending our kids to daycare so we could truly "work" full-time, however, as a strategic decision. We wanted to grow fast and grow big and not have to worry about caring for our kids while we were at work.
These days, my husband is still working on our blog full-time and I'm still helping him and writing for other clients.
Our website, ClubThrifty.com brings in around $30,000 per month in revenue and I usually earn between $17,000 and $25,000 per month freelance writing (average of around $20,000 per month in writing income).
Most of our blog income comes from affiliate marketing within the personal finance and travel space, but we do earn some income from advertising networks. Unlike some bloggers though, we rarely do any sponsored posts since we prefer our income to be passive.
Final Thoughts
Once upon a time, I dreamed of a life where I would have everything I wanted and the time to enjoy it. These days, I have all of that and more time and freedom than I thought possible.
My family and I travel the world around three months of the year, and I get to take my kids on all kinds of fun adventures. We paid off our primary home this year along with one of the rental properties we own, and we are on our way to retiring early in less than ten years!
Crazy enough, it all started with a dream my husband had — a dream for a life that was more fulfilling and less stressful than the one we were living.
From there, I took a chance to grow a freelance business and blog that would change the course of our lives. The road to get here wasn't easy, but I wouldn't change a single thing.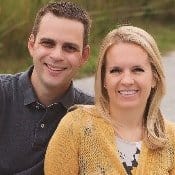 Author: Holly Johnson, ClubThrifty.com